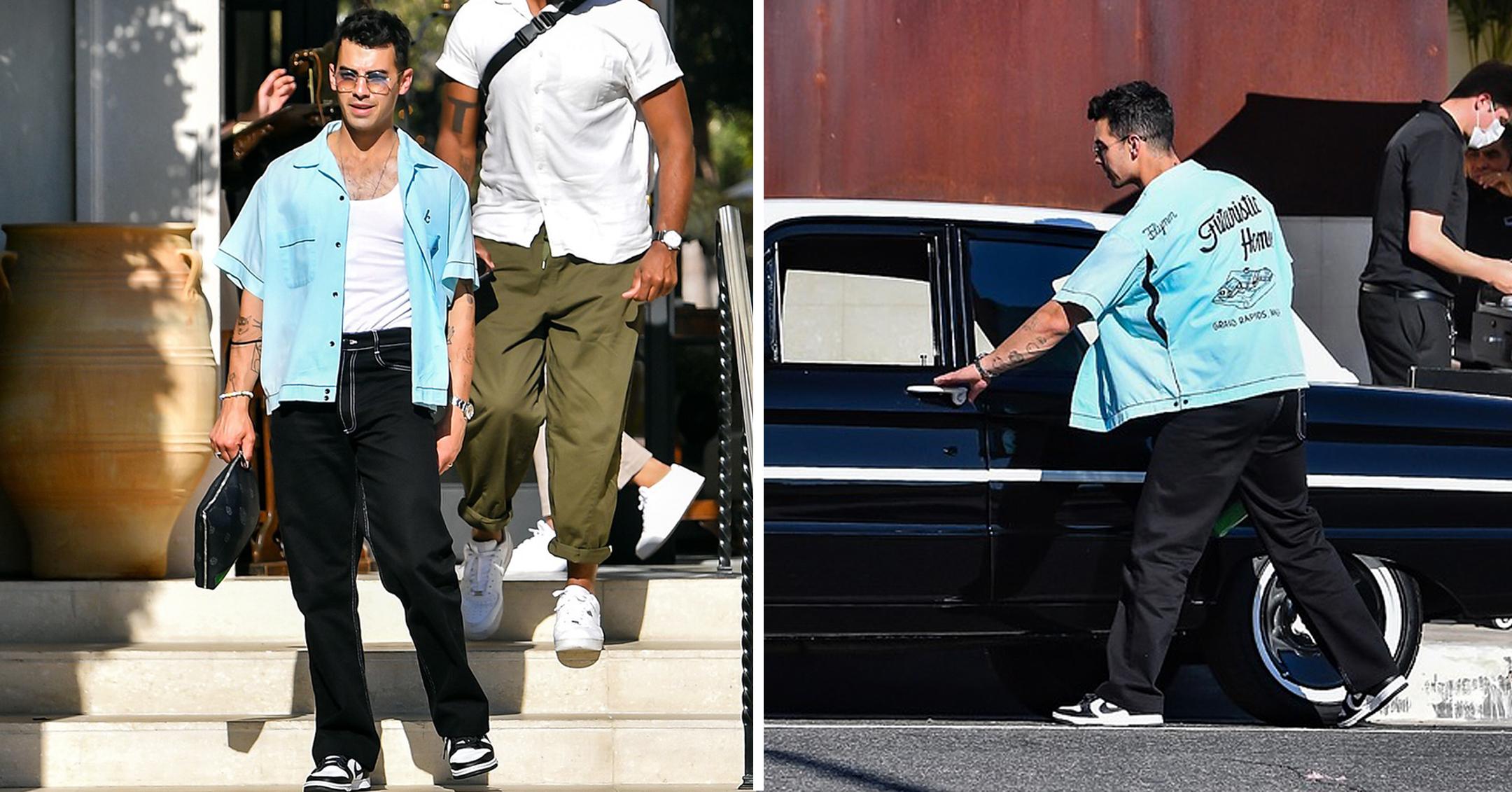 Joe Jonas Looks Like He Belongs In An '80s Movie After Having Lunch In Hollywood — Pics
He's one cool dude! Joe Jonas looked like he belonged in an '80s movie as he drove away in a classic Ford Falcon in Hollywood, Calif., on Thursday, June 3.
Article continues below advertisement
The musician looked super fashionable in his bright blue and black pants while out and about.
Scroll through the photos below to see more of Jonas' outing!
Article continues below advertisement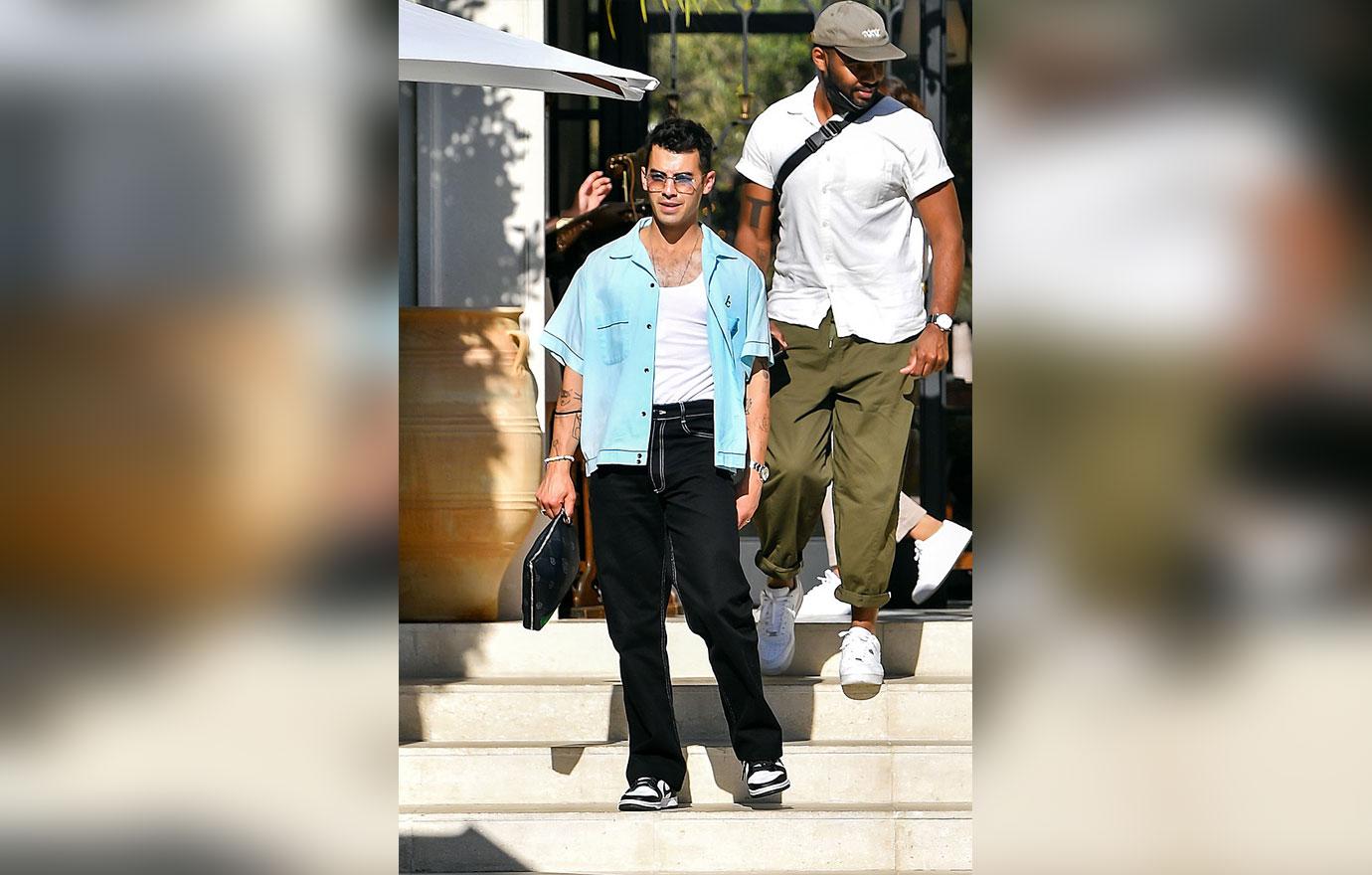 The "Cake by the Ocean" crooner also rocked retro sunglasses and patterned sneakers when he was photographed.
Jonas — along with his two brothers Nick Jonas and Kevin Jonas — always looks put together.
"In new cities, I tend to always find stuff. I always visit vintage shops all around the world, wherever we go. In New Zealand and Tokyo they had a lot of things from the States, which I found was really interesting. And some of the shopping throughout Europe is incredible…" he said of his style.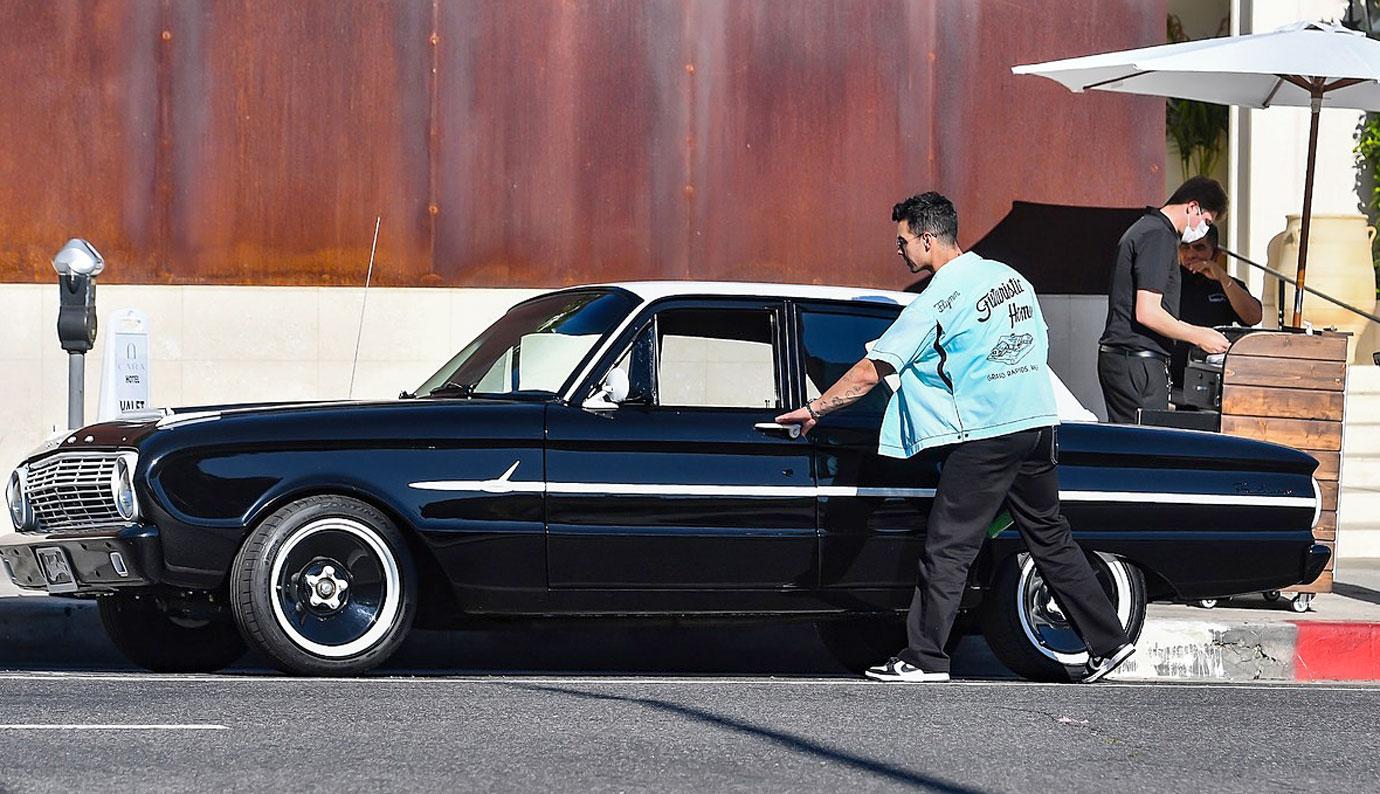 Dope car! Jonas looked like he was getting ready to go on a drive after he ate out.
The handsome hunk — who is married to Sophie Turner — recently teamed up with footwear brand KOIO to create a new unisex sneaker.
"I used to live right down the street from their store in NYC in Soho so I was a fan of their brand already," he shared. "My time in New York is such a great example of why I love KOIO's shoes because you can really wear them pretty much anywhere in the city."
Article continues below advertisement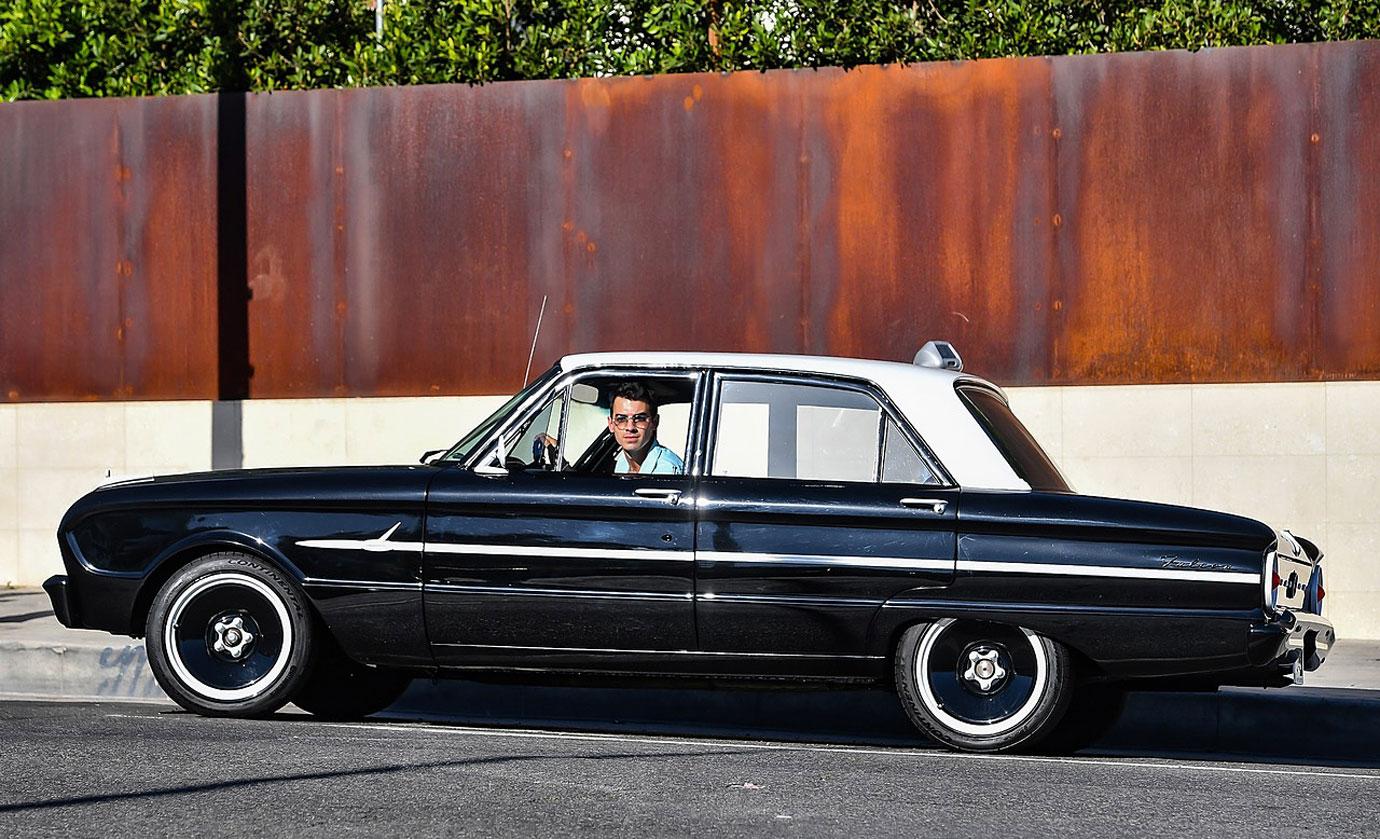 Even though Jonas has a great sense of style, he still makes sure to ask his wife for her opinion.
"I showed Sophie all the different versions of my shoe," he revealed. "She's definitely my confidant like that."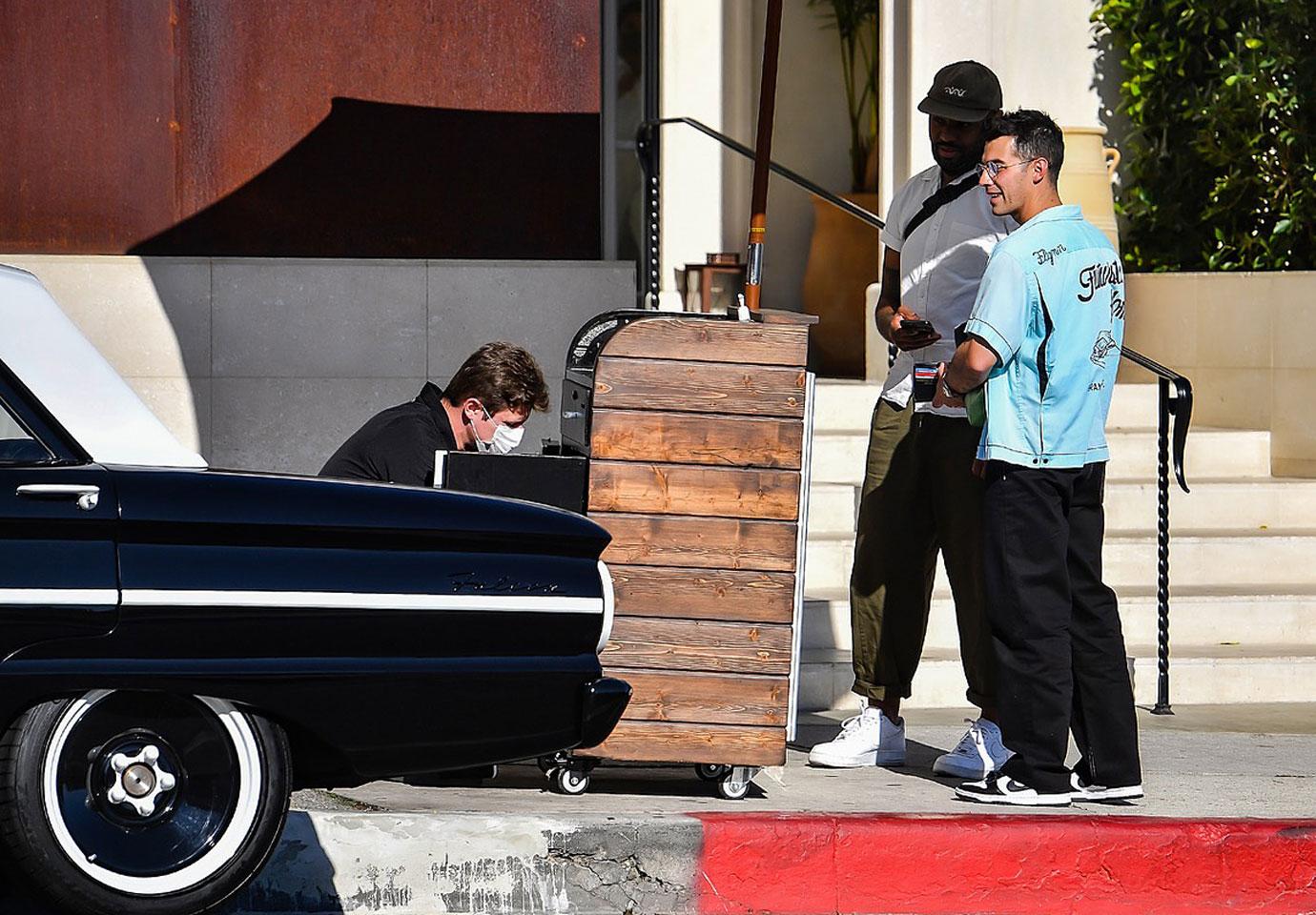 The Hollywood star didn't have many opportunities to dress up this year, but he is looking forward to switching up his outfits in the near future.
"I wanted to get out of the sweatpants and workout clothes and that was important for me," he said. "For the shoes, I feel like it's the right timing because people want to get out and do stuff again, including myself. I'm excited to try to stay busy and motivated; get back on stage, get back on tour this summer, get back on the road and travel."