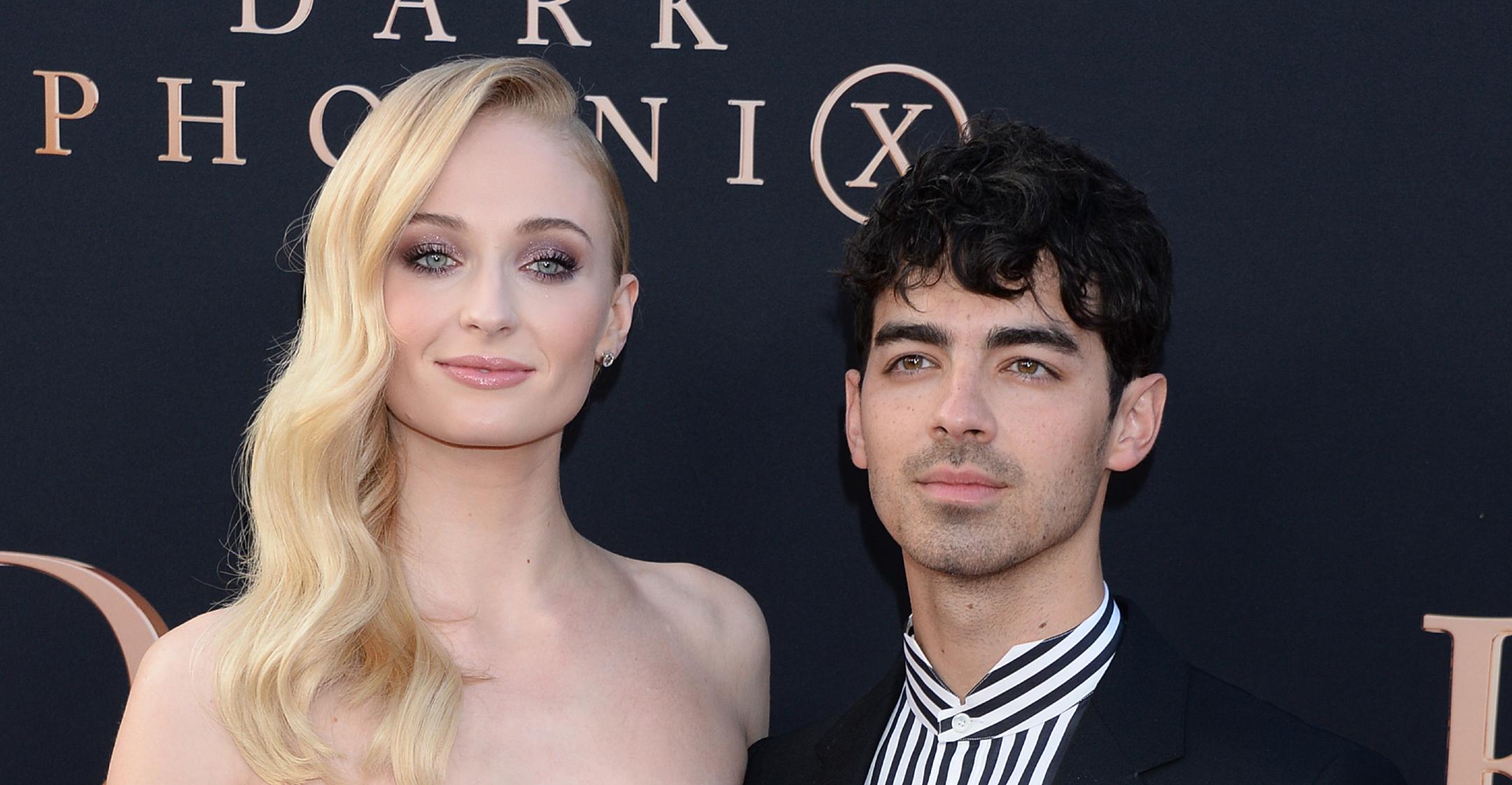 Sophie Turner Doesn't Hesitate To Assist Hubby Joe Jonas In His Jokey Skincare Routine — Watch
Article continues below advertisement
Though the clip looks like the "Only Human" crooner is about to share his skincare routine with his followers — something a ton of celebs have been doing social media — viewers quickly realized that when a jade roller starts gliding over his face, it's actually the Game of Thrones star's hand holding the facial tool.
"If you are 30 or older duet this or use this sound and let's show the younger generation what it means to age gracefully," a voiceover declares.
Article continues below advertisement
The pair have starred alongside one another in a few other TikToks before. Most notably, they took the Internet by storm last year when they recreated a famous scene from Keeping Up With the Kardashians, with the actress playing Kylie Jenner and Jonas portraying older sister Kourtney Kardashian.
Article continues below advertisement
In an episode of season 19, the makeup mogul drinks a little too much Don Julio 1942 tequila, prompting her to sing out loud to the table, "Cause I'm gonna get wasted. I just finished a whole cup of 42 and I'm about to go for my second one."
Noticing she's the only one singing, Jenner turns to the Poosh founder and asks, "Kourtney, what the f**k are you on?"
She responds by stating, "I don't know what's going on, so I'm just appreciating my bread."
The couple's version — in which they swapped in a water bottle and frozen yogurt — gained over 12 million views.
Article continues below advertisement
The one thing the dynamic duo shy away from when it comes to social media is their family life.
Though the Emmy-nominated actress gave birth to their first child, daughter Willa, last July, they've yet to debut a picture of the tot's face.