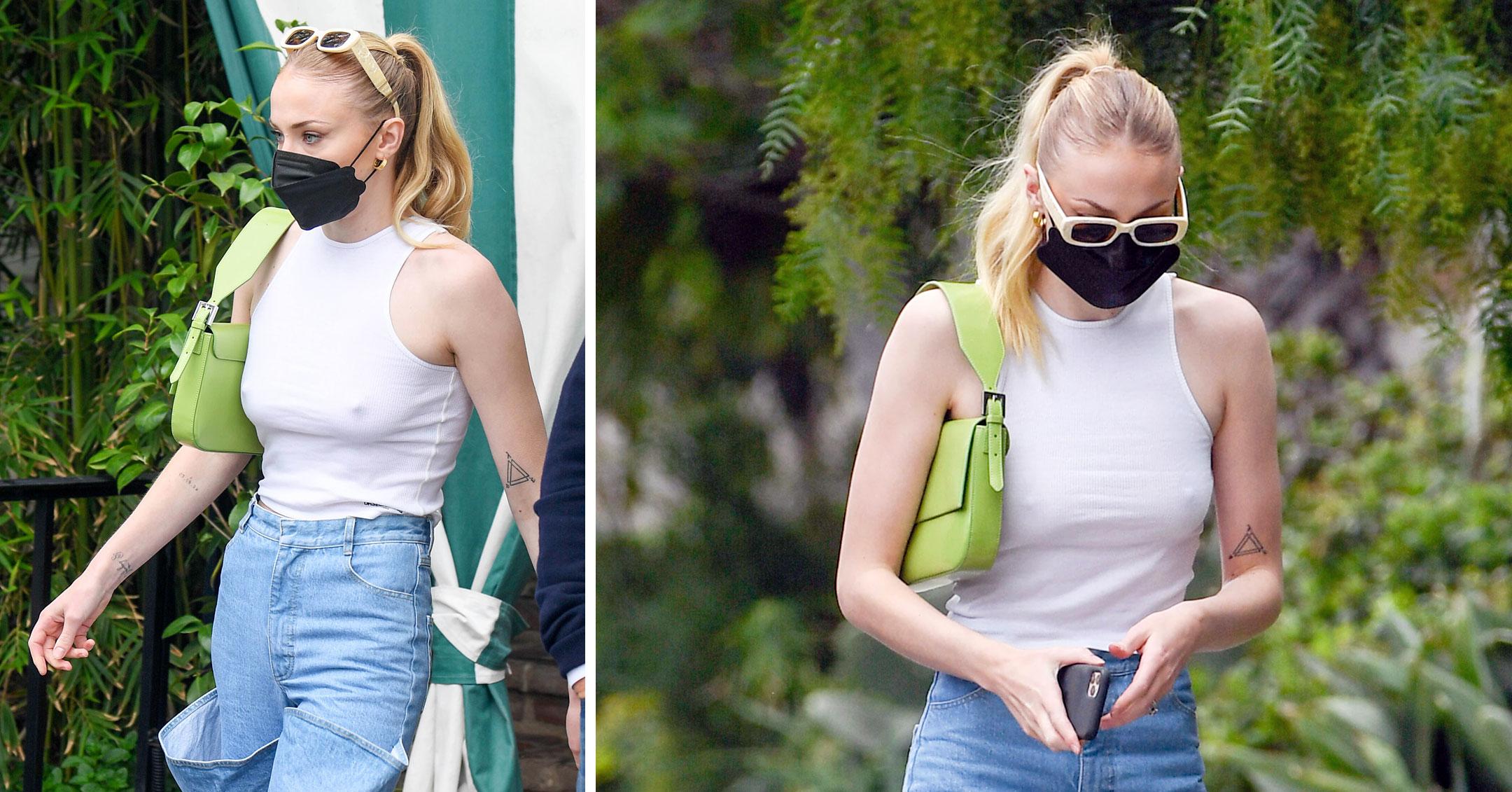 Joe Jonas & Sophie Turner Dress Casually During Lunch Date At The San Vicente Bungalows — Photos
They're just like us! Joe Jonas and Sophie Turner went for a casual lunch at the San Vicente Bungalows in West Hollywood, Calif., on April 21.
Article continues below advertisement
Scroll through the gallery below to see their cute date!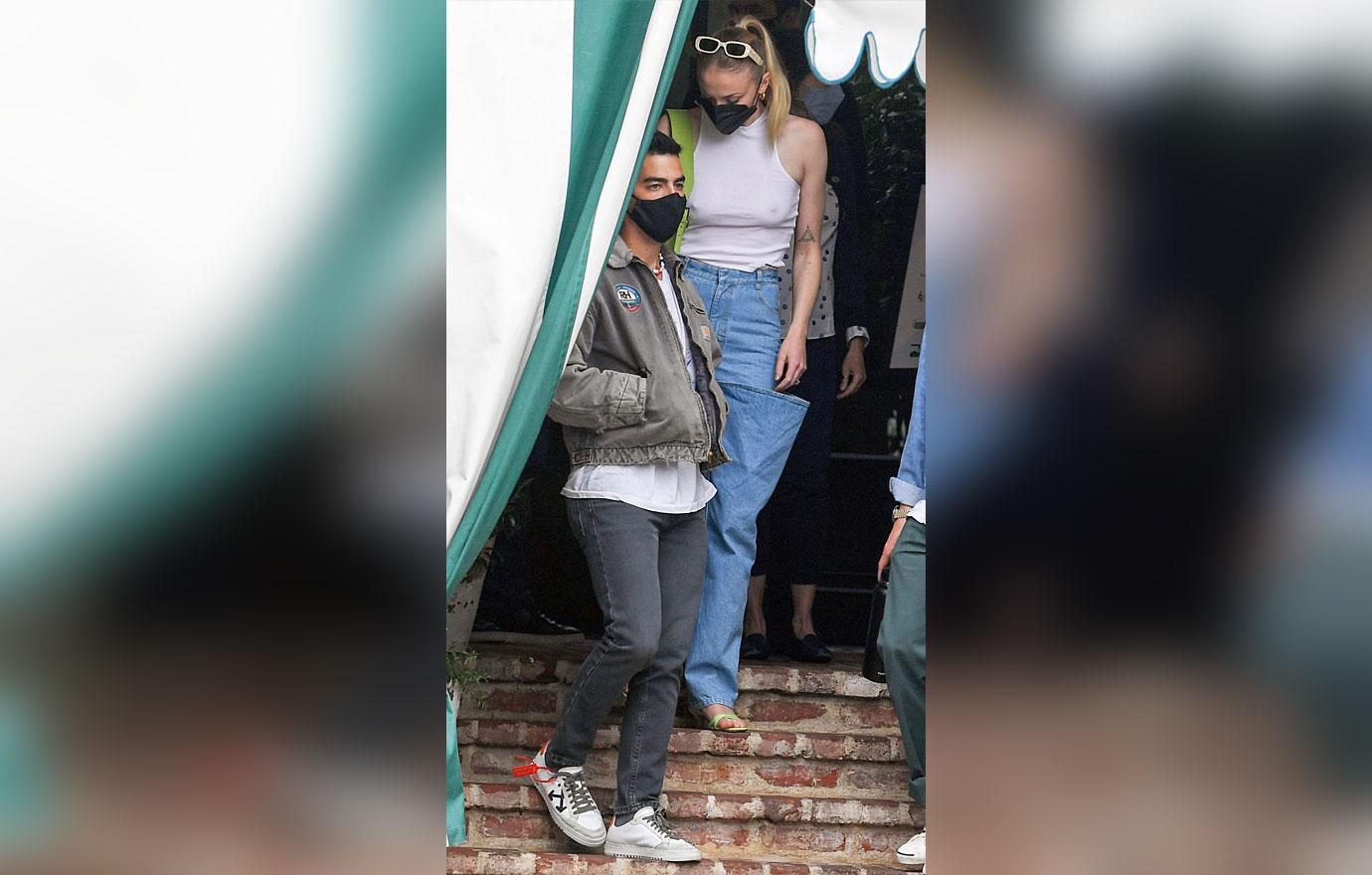 The singer wore a jean jacket with a T-shirt, black jeans and sneakers, while his wife donned a white tank top — sans bra — and blue jeans with green sandals.
Article continues below advertisement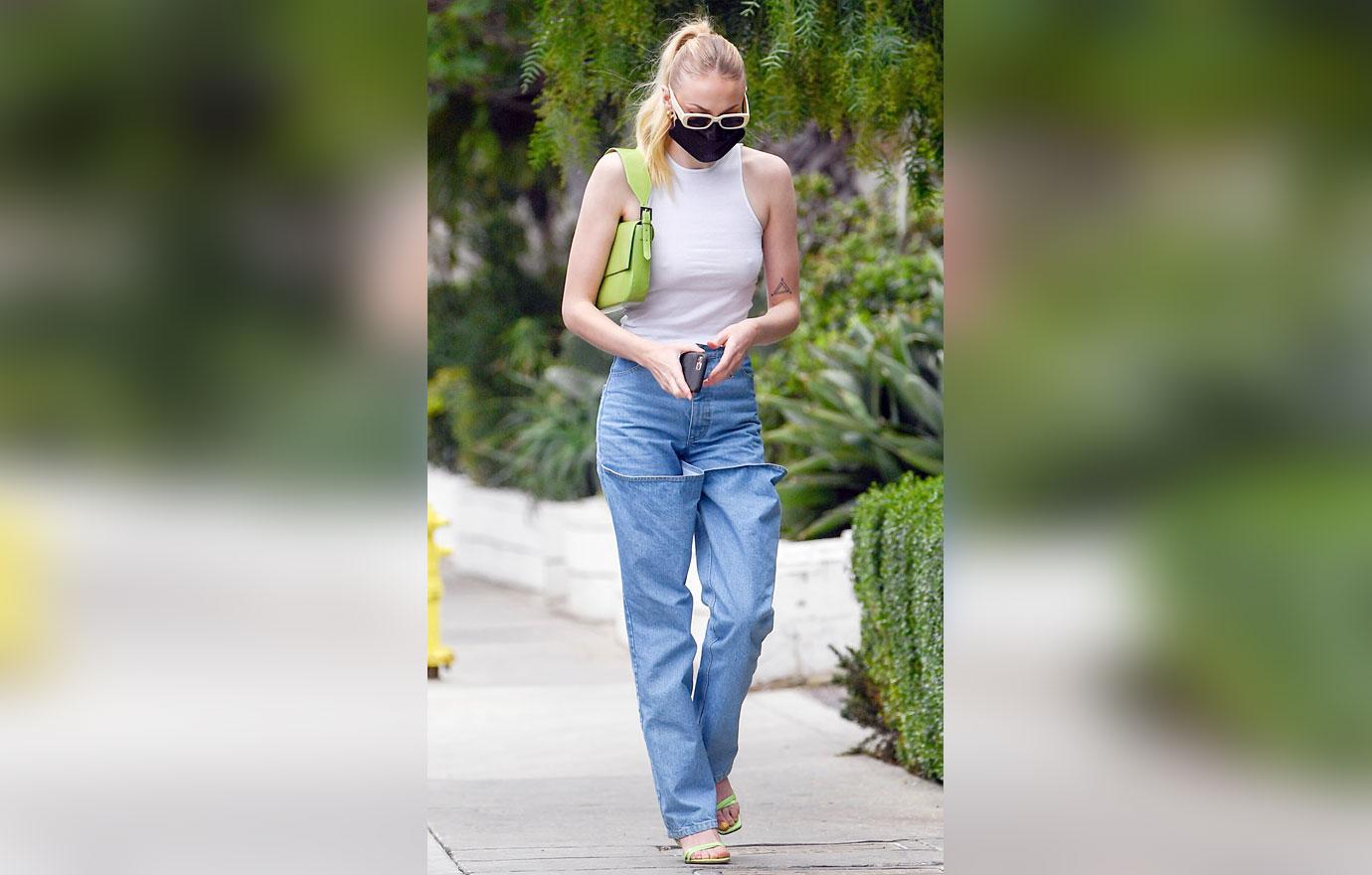 The actress held onto her phone after she got out of the car.
The pair were recently spotted grabbing some dinner earlier this week, as they visited hot spot Nobu in Malibu.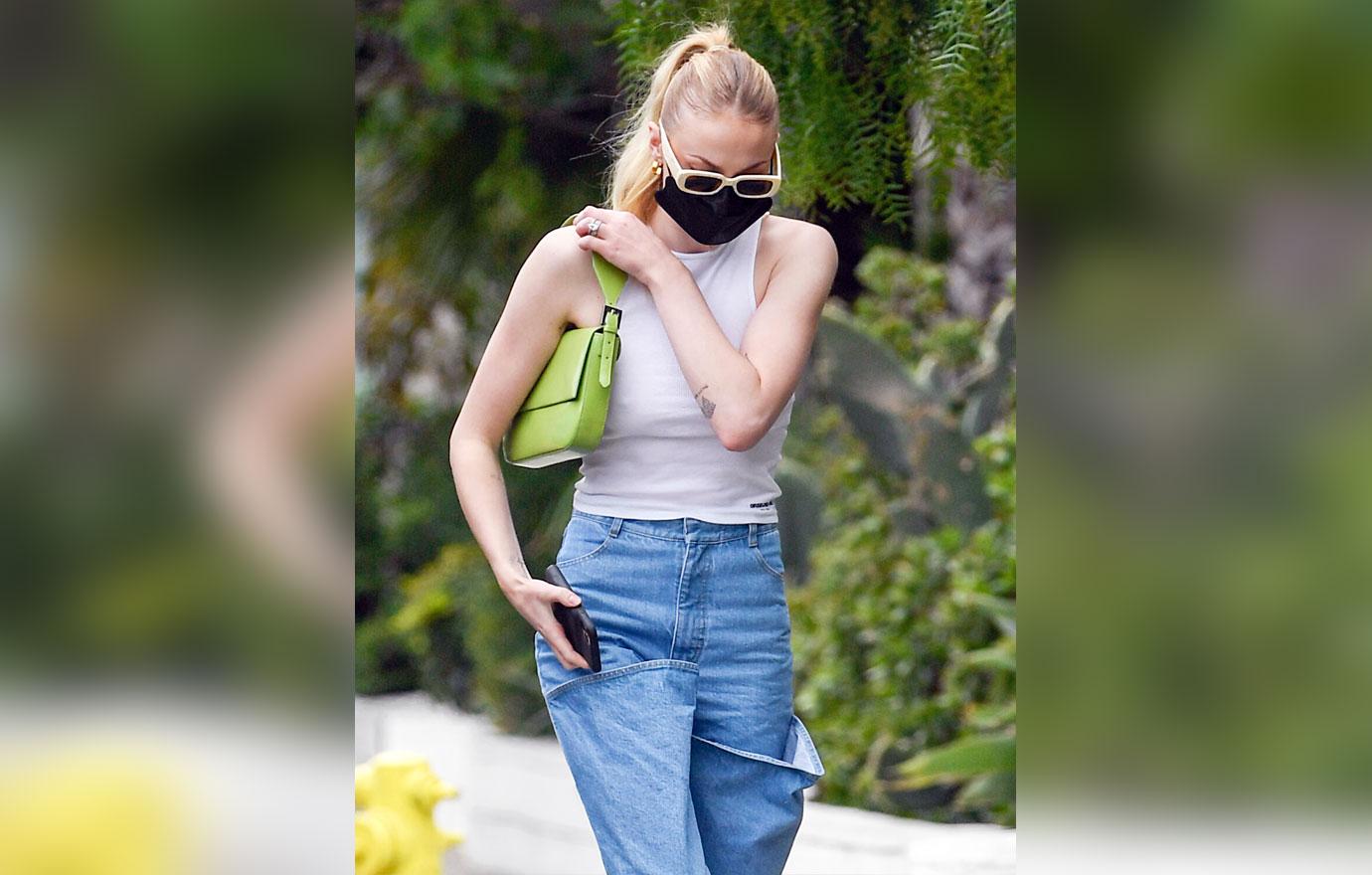 The duo welcomed their daughter, Willa, in July 2020, but they have yet to show any photos of her face!
"I'm so grateful to the two loves of my life for making me a mama. @JoeJonas and my beautiful baby girl," she wrote on Instagram. "Its my favourite job I've ever had."
Article continues below advertisement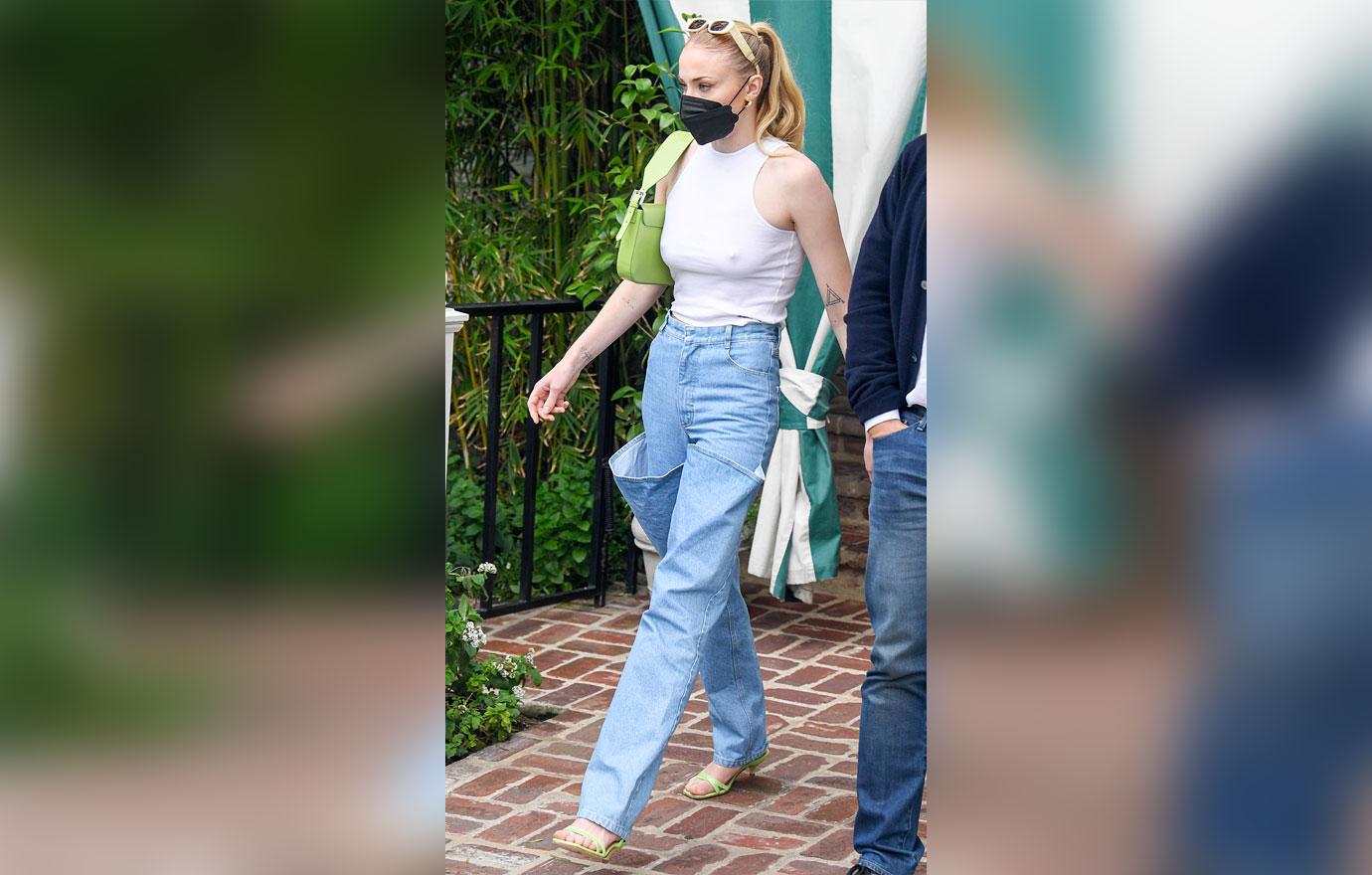 "In finding myself, I was also able to find a partner," the handsome hunk previously said about his wife. "The impact of falling in love has made me want to be a better man, a better person, and ultimately made me a better brother."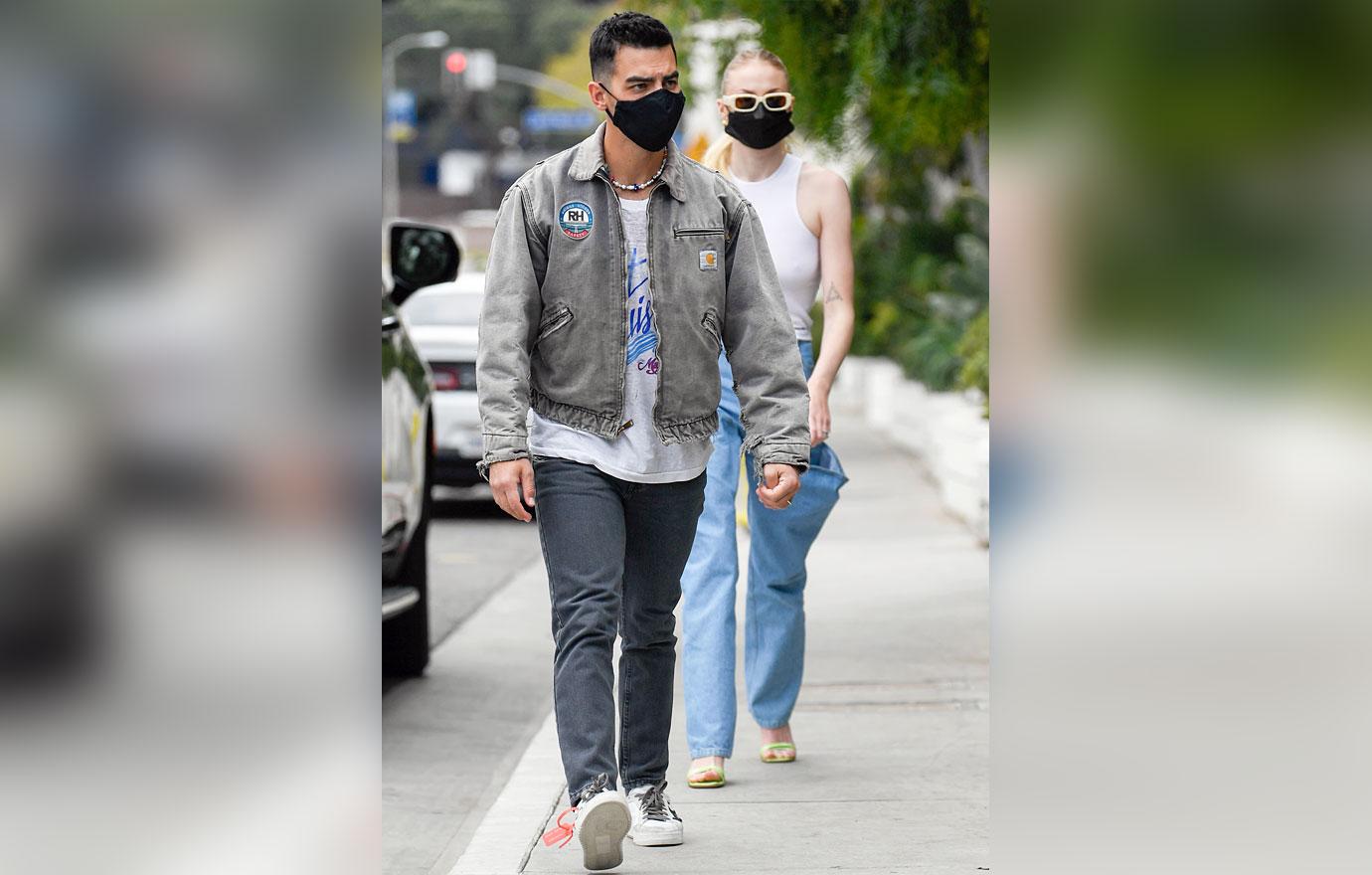 The blonde beauty had a great time spending lots of time with her hubby and little girl during quarantine.
"I'm an introvert; I'm a homebody," Turner said. "If I could stay at home all day, I would so this is great for me. I leave the house once a day anyway to walk my dogs and then that's it so. I see how people are finding it difficult, but I don't understand how people are really struggling to practice social distancing. I'm like all you have to do is stay at home and like get drunk at home, right?"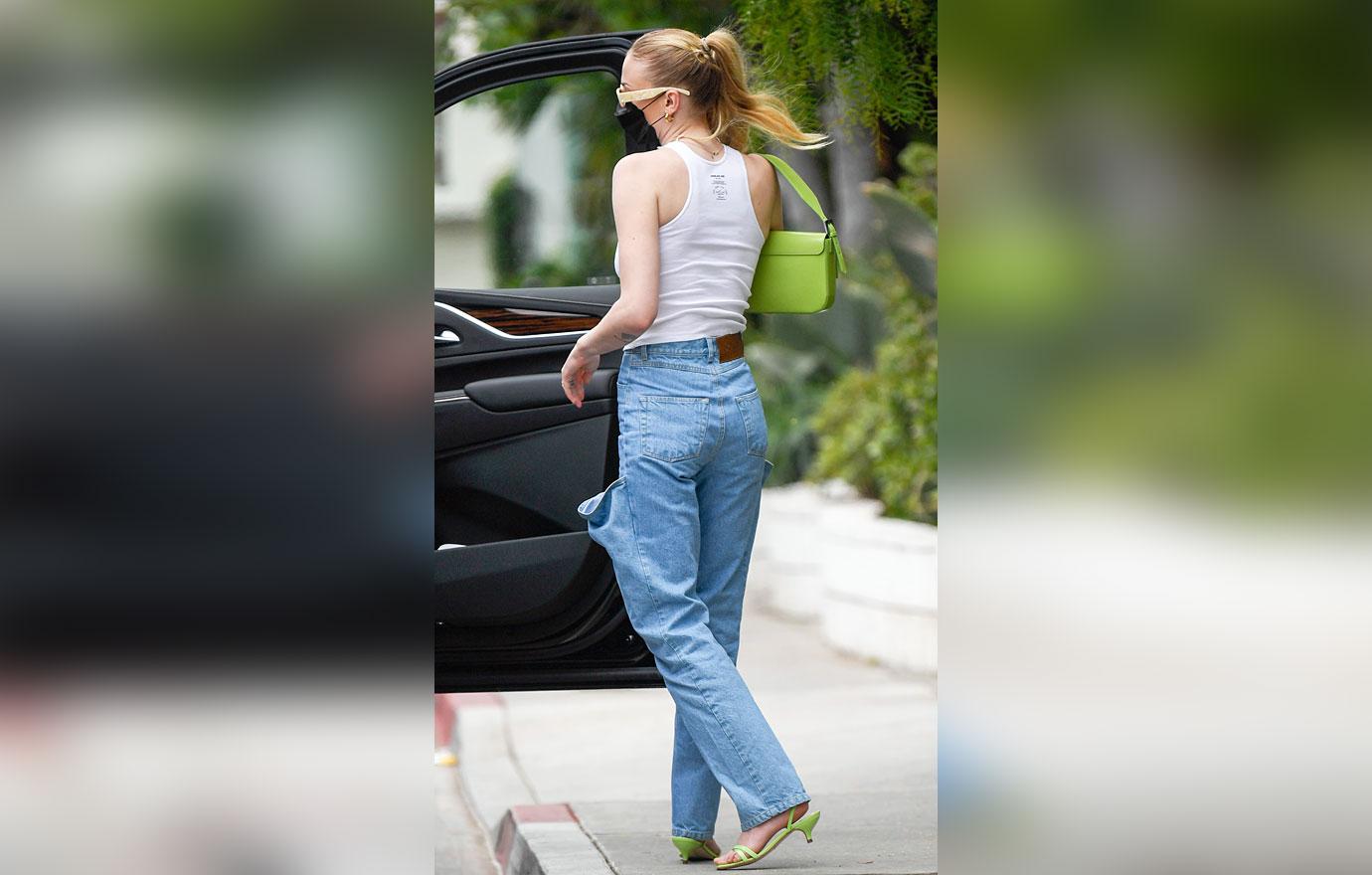 "Everything seems to be working in my favor here because Joe's a real social butterfly so I struggle to lock him down and have him just spend time with me so it's like prison for him [being in quarantine], but it's great for me," she quipped.
Sounds like these two are in it for the long haul!