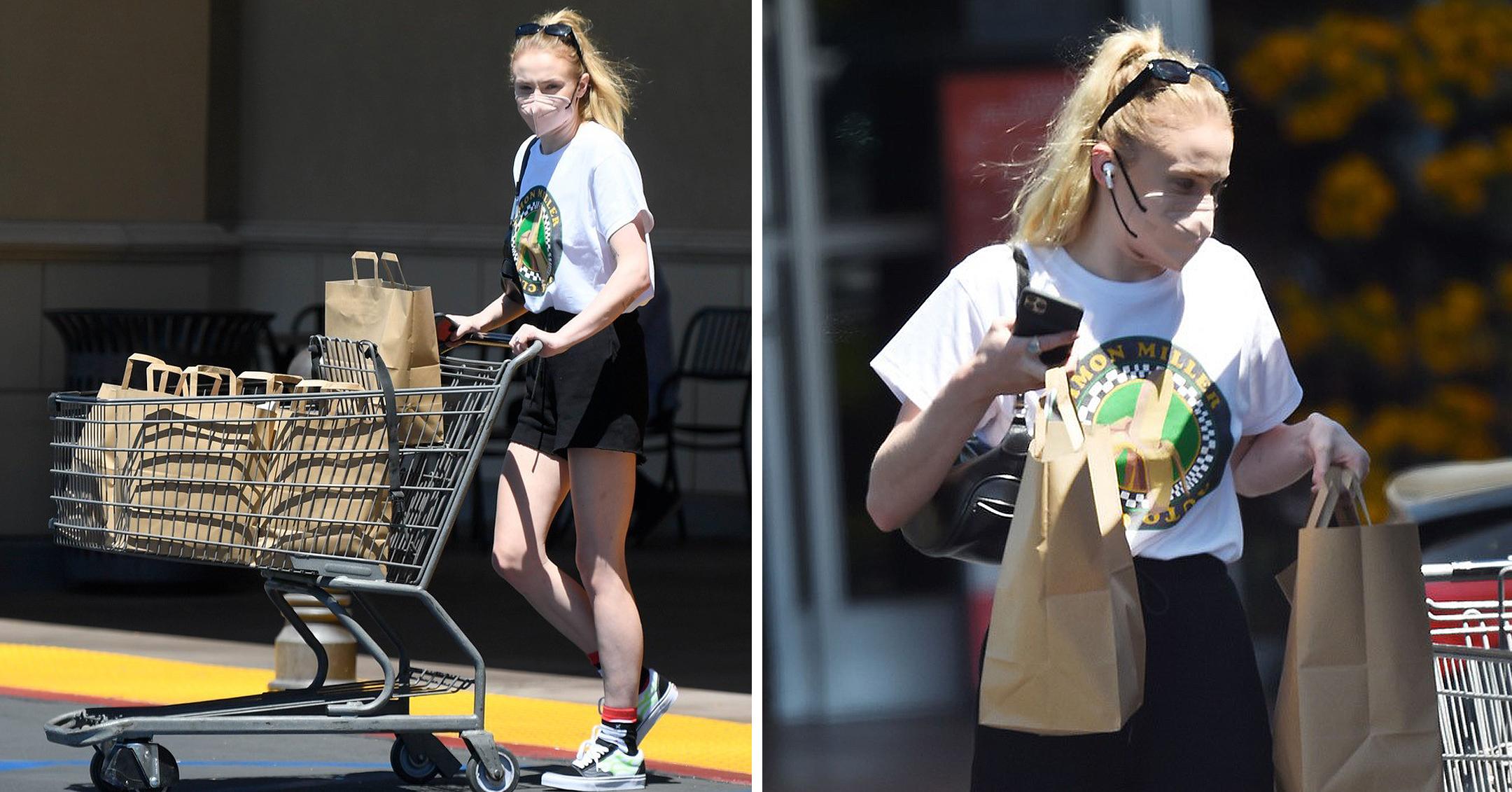 Skater Girl! Sophie Turner Wears Graphic Tee And Van Sneakers To Go Grocery Shopping — Photos
She may be a Louis Vuitton ambassador, but Sophie Turner has no problem stepping out in jeans and sneakers, as made evident by her May 2 outing.
Article continues below advertisement
The star kept it casual for a grocery run in Los Angeles, though she admitted to Vogue that since she's been wearing "sweats and baggy clothes" during the pandemic, she's "excited about embracing fashion again; I've been dressing up for myself."
Keep scrolling to see the British beauty running errands.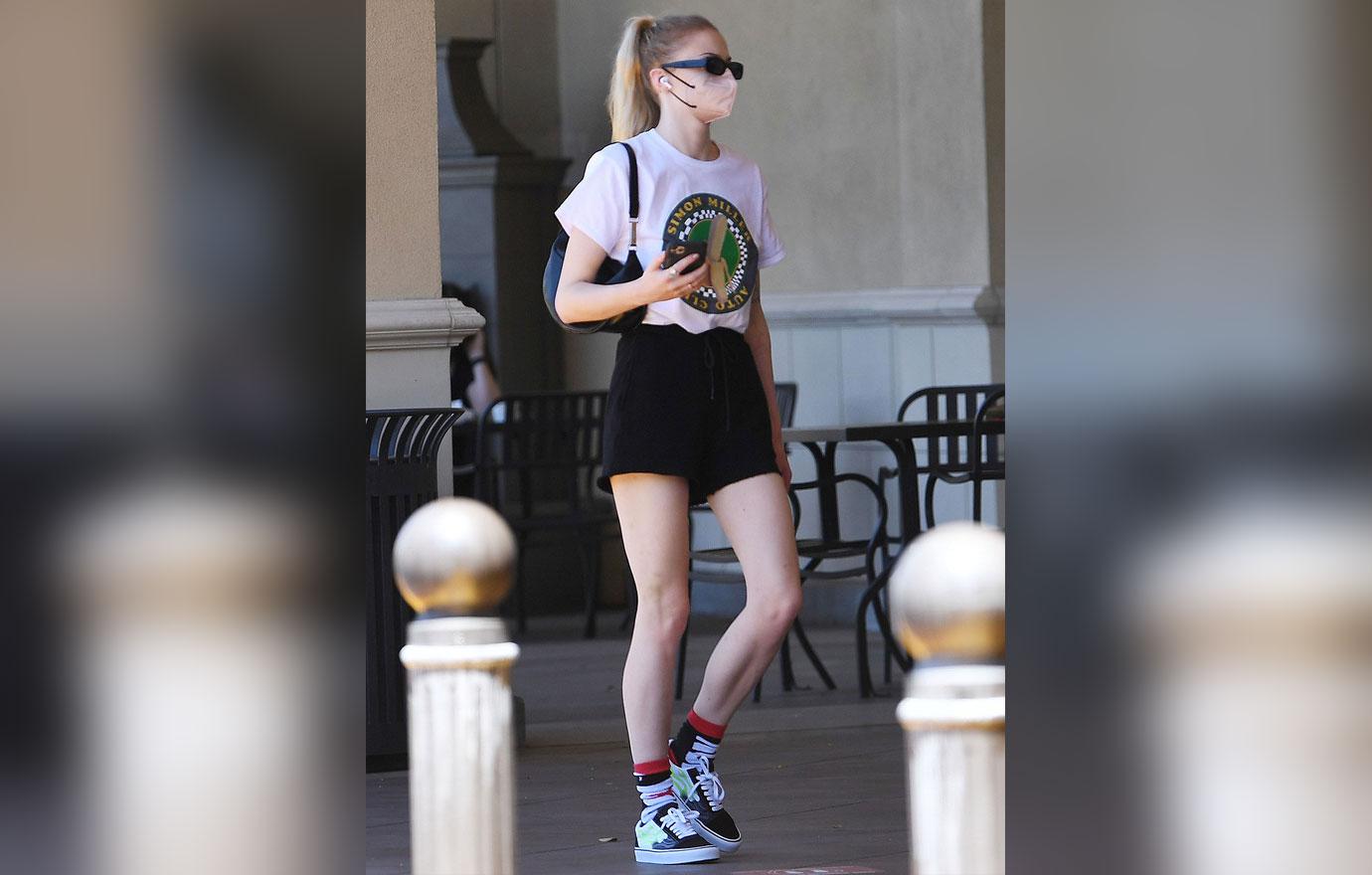 The actress donned a Simon Miller tee, comfy black shorts, ankle socks and a pair of Vans sneakers, as well as a small black purse, face mask and sunglasses.

"Because I'm a mom, I'm desperate to be cool now. So I'm trying to go with baggy tops and baggy jeans," she admitted of trying out new trends. "I'm definitely excited to be putting my heels on, and doing my hair and makeup."
Article continues below advertisement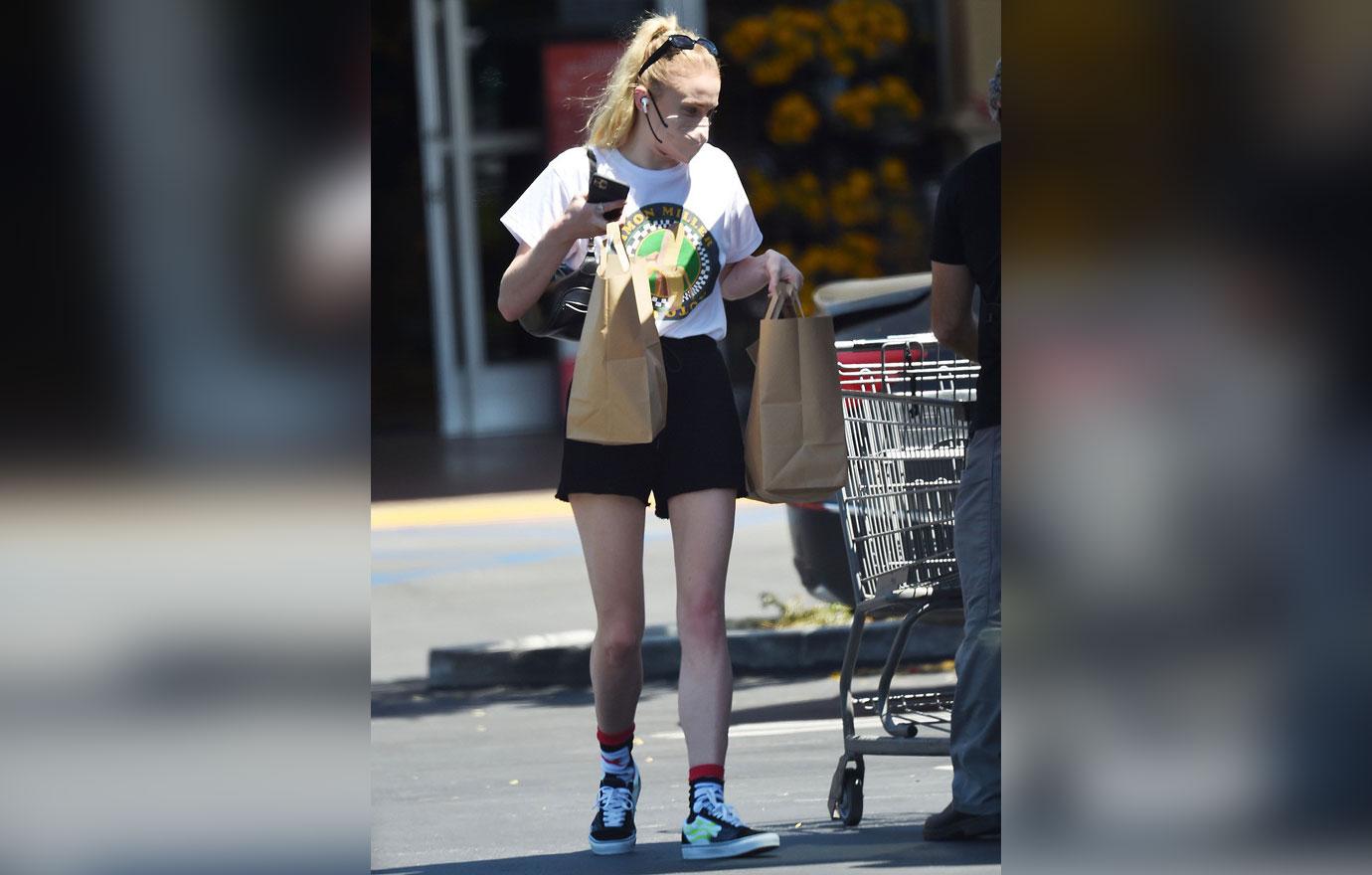 The Game of Thrones star carried the bags by herself since hubby Joe Jonas was MIA.

"We buy and wear the exact same things," she told Vogue of their style. "We're always swapping clothes, especially vintage tees."

A day earlier, Turner and the singer, who welcomed daughter Willa last summer, celebrated their two-year wedding anniversary. "Happy 2 year Vegas Wedding anniversary to this big ol hunk of man meat," she captioned a few never-before-seen photos from their day, which showed them exchanging vows at a Vegas chapel and then jumping into a pool.

The "Sucker" crooner marked the occasion by posting pictures of his own, writing, "Married as F@$K for 2 years! Love you bub @sophiet."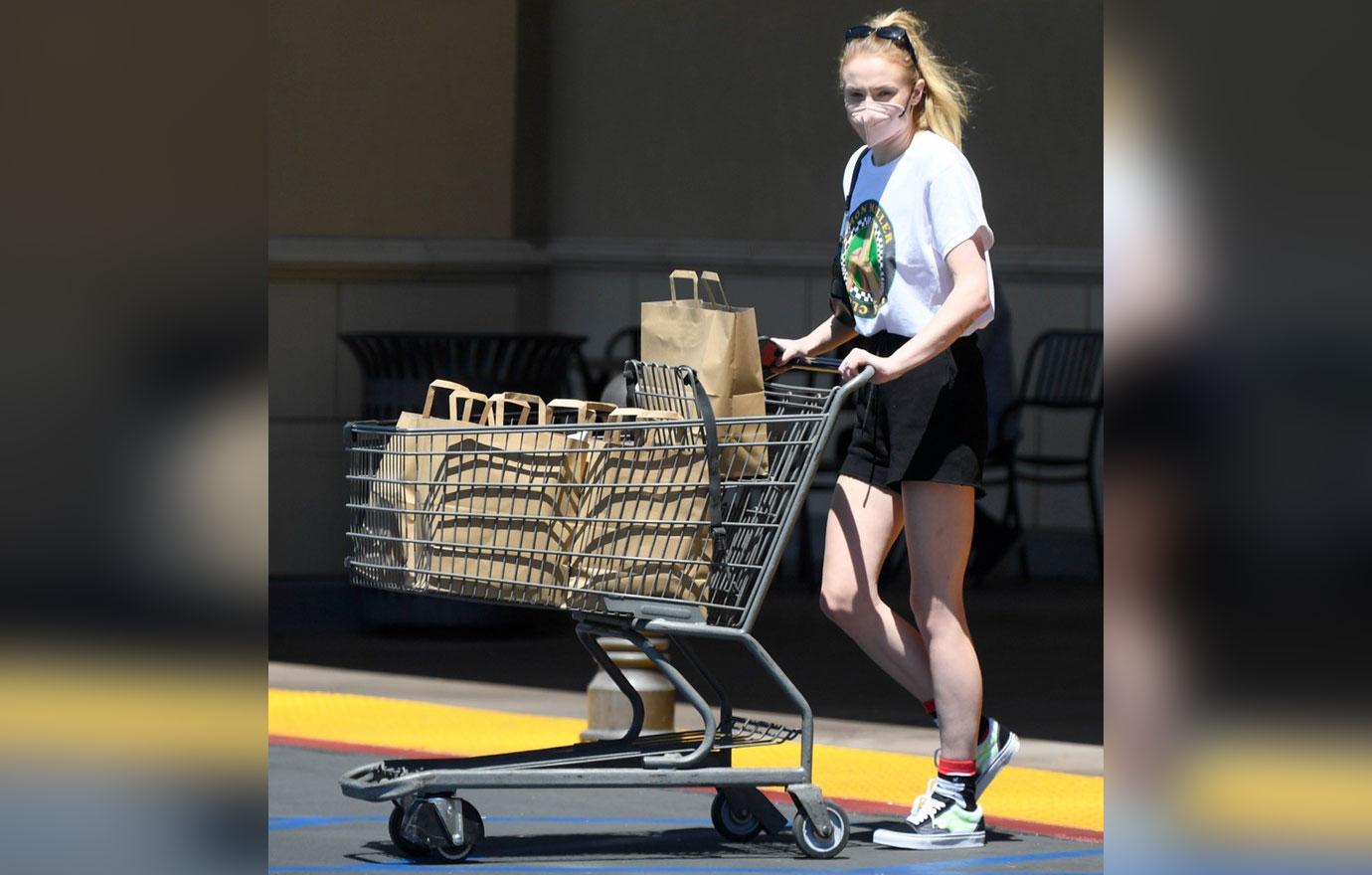 While the blonde beauty took a break from acting to focus on motherhood, she's ready to get back to business — though she won't accept just any role.
"A project really has to warrant me being away from my family, so I'm more judgmental about projects than ever," she admitted. "I really only put myself out there for the ones that I truly truly believe in and love. I'm looking into a lot of comedies because I haven't tried that yet."