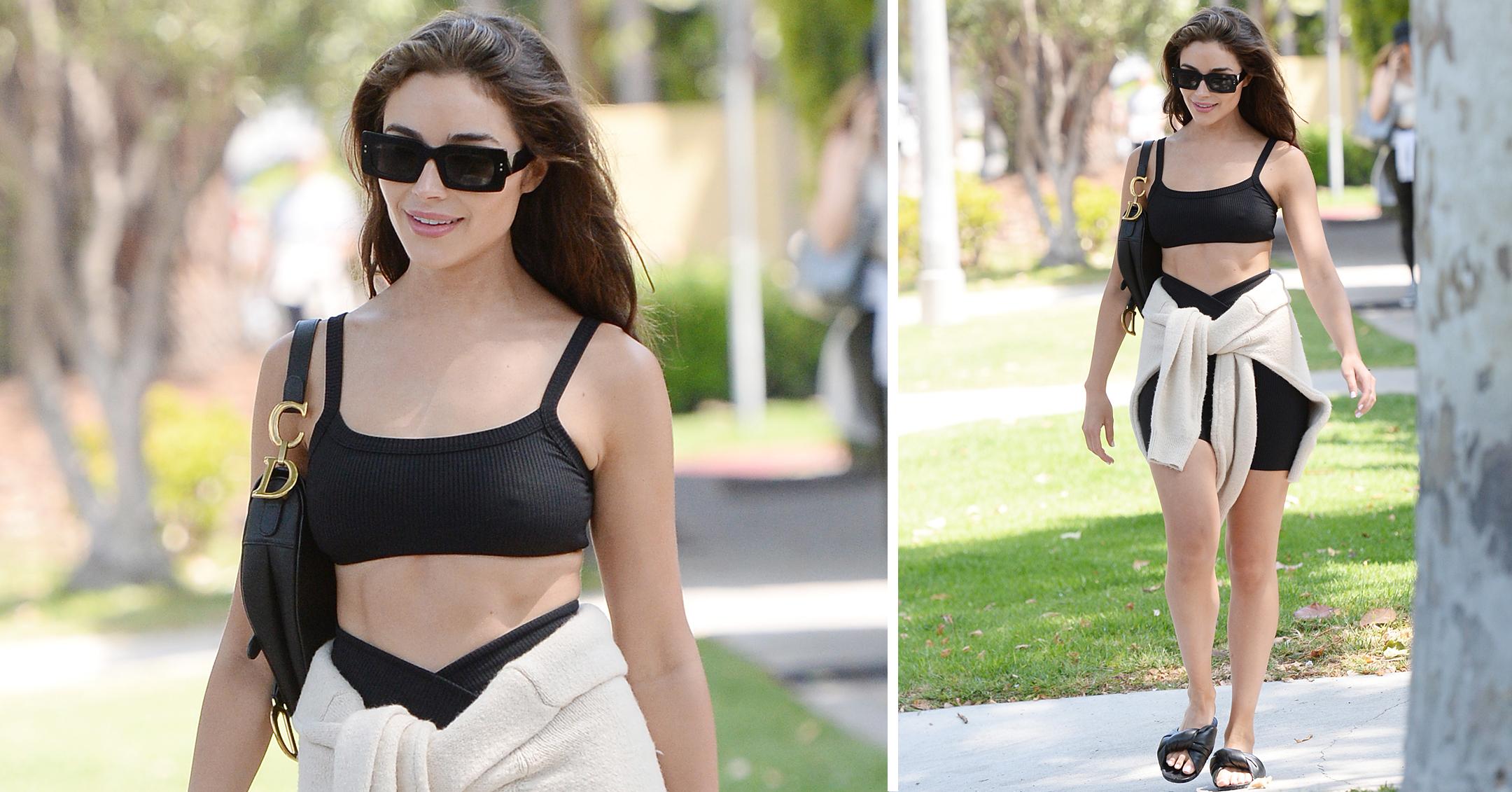 Olivia Culpo Shows Off Her Enviable Abs In A Black Sports Bra & Biker Shorts — Photos
Looking good, girl! Olivia Culpo showed off her enviable abs while walking around West Hollywood, Calif., on Tuesday, June 1.
Article continues below advertisement
The model rocked a black sports bra, which she paired with black biker shorts — and she even tied a white sweater around her waist.
Scroll through the gallery below to see her athleisure look!
Article continues below advertisement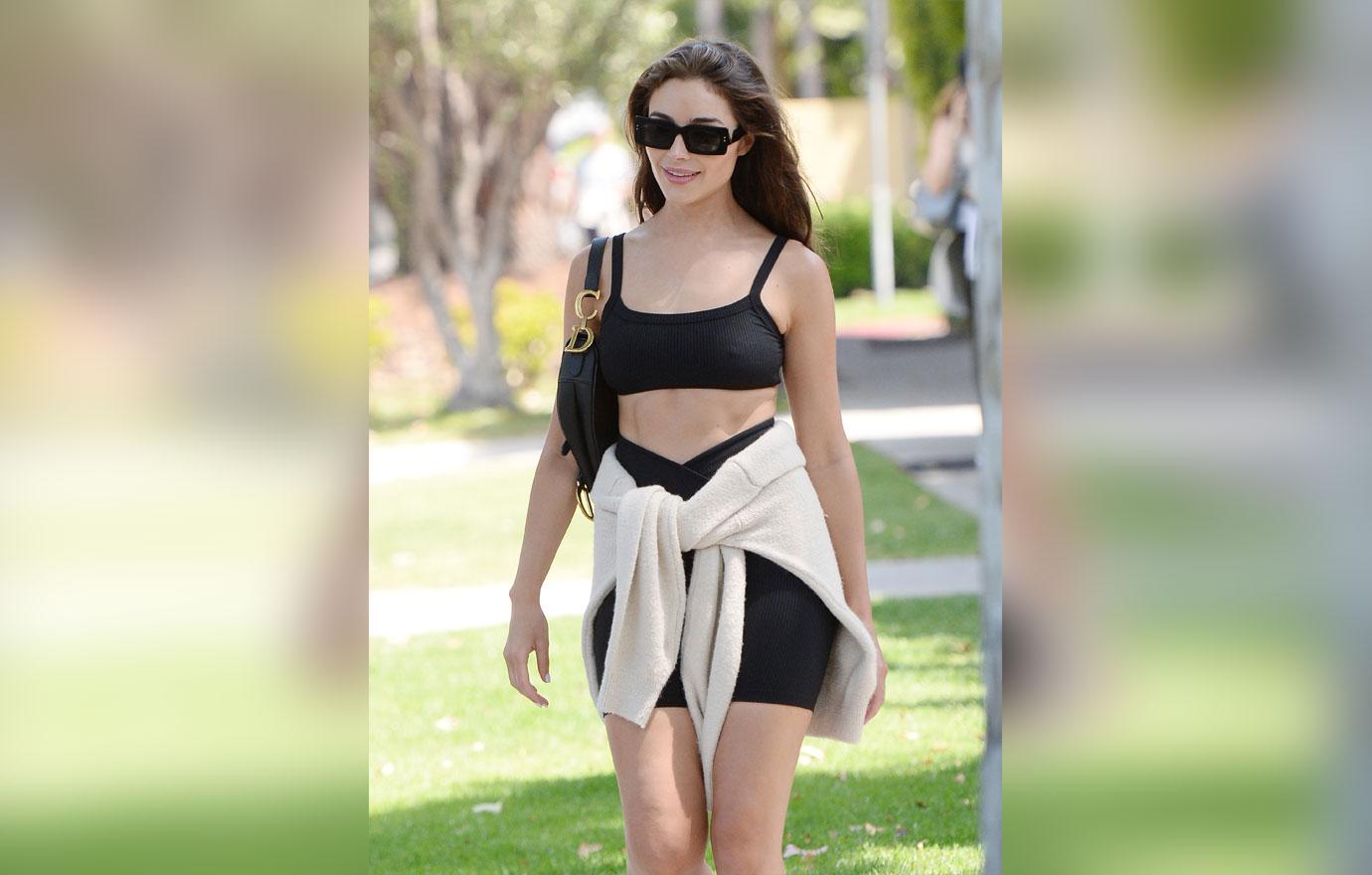 The brunette beauty dressed casual for her outing and even accessorized with sunglasses and a black purse.
Culpo had just taken a Pilates class, but she still managed to look flawless. "I've noticed it's very important to be consistent with workouts," she shared. "I think it's really easy for people to go through phases where they're really intense with their workouts and then they kind of fall out of it. I try stay active as much as I can by doing low-impact, high-intensity workouts so that I'm consistent and I don't wake up one day and realize it's been two weeks and I haven't worked out."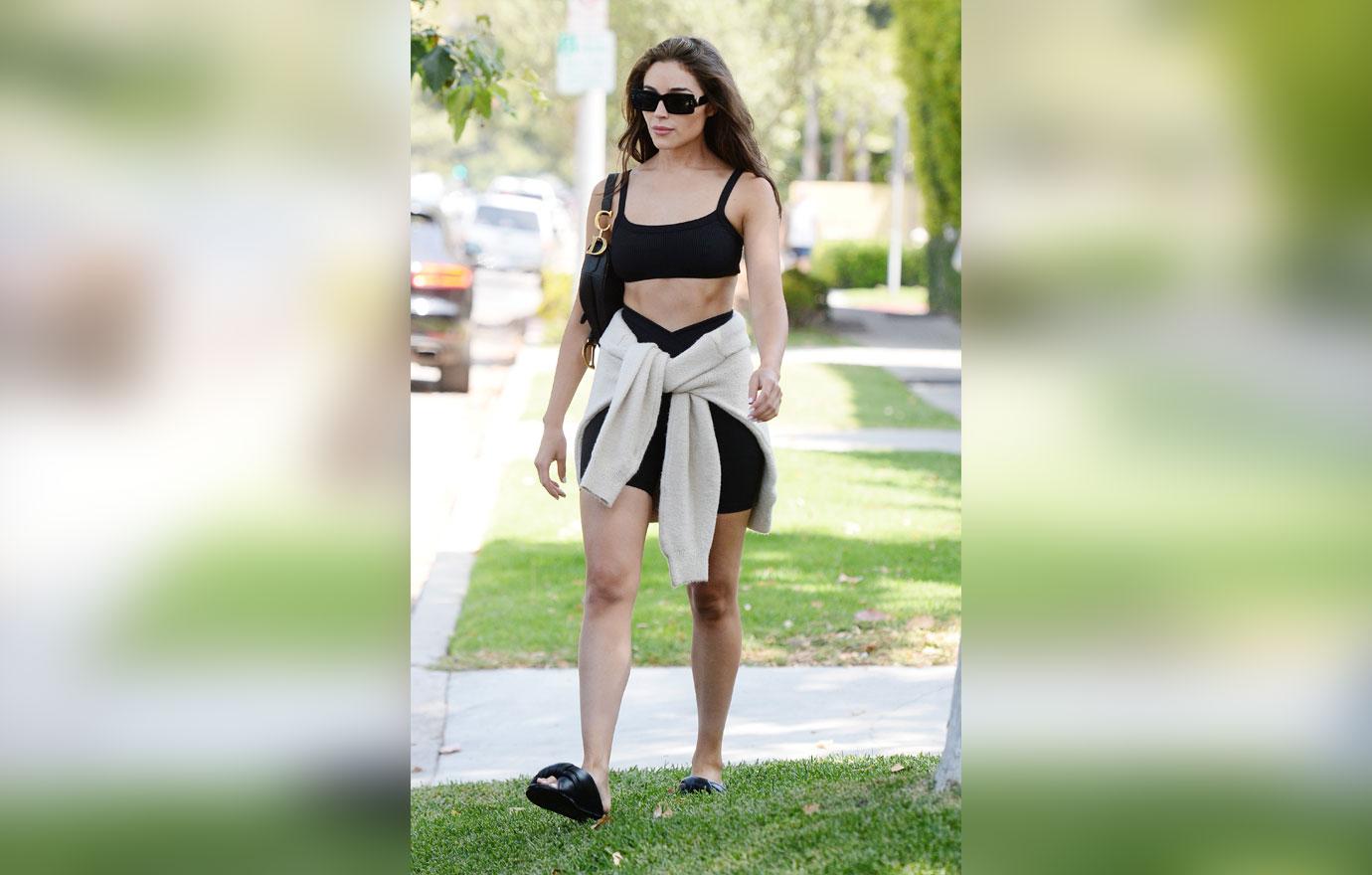 "I like to switch it up, and work out with a friend," she revealed of her routine. "Right now I've been really loving SoulCycle, and I do pilates very often. I love to do yoga, particularly outside in California because it's so beautiful this time of year (and pretty much all year). I love to run. I also work out with a trainer sometimes, and that consists of more circuit training. I'm a big barre-class fan also. So there's a lot of different workouts that I like to do. To me, it's really important to just keep it fun, and that means adding a lot of variety and not sticking to one workout."
Article continues below advertisement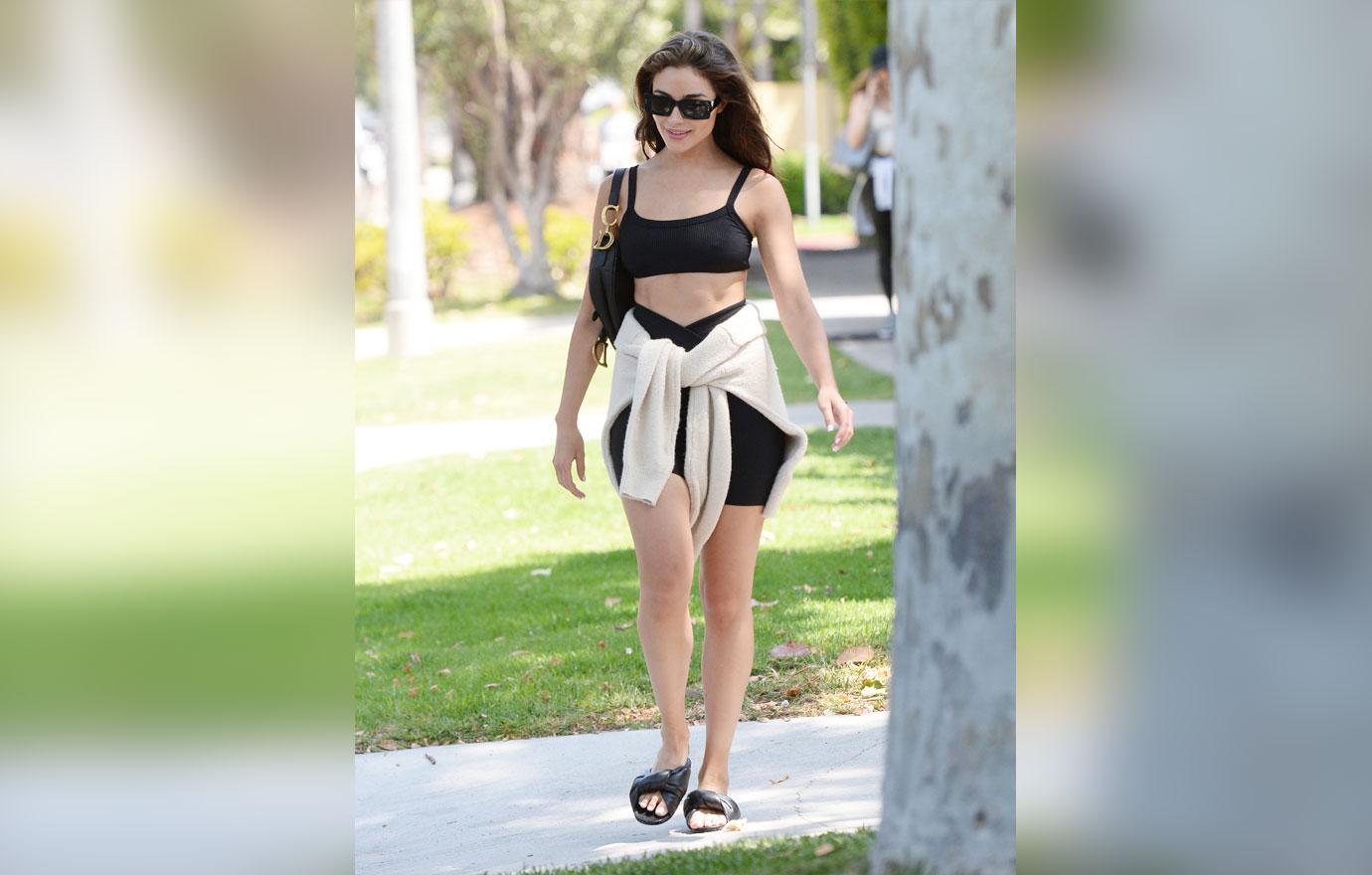 So, besides working out, how does the Hollywood star get those abs?
"Drinking a lot of water is one of my biggest beauty secrets, and then another hack that I like is coconut oil," she said. "You can use it as a face moisturizer, you can use it to whiten your teeth, because it's antibacterial and will pull all the plaque. You can also use it to avoid dry skin on your scalp or improve the ends of your hair."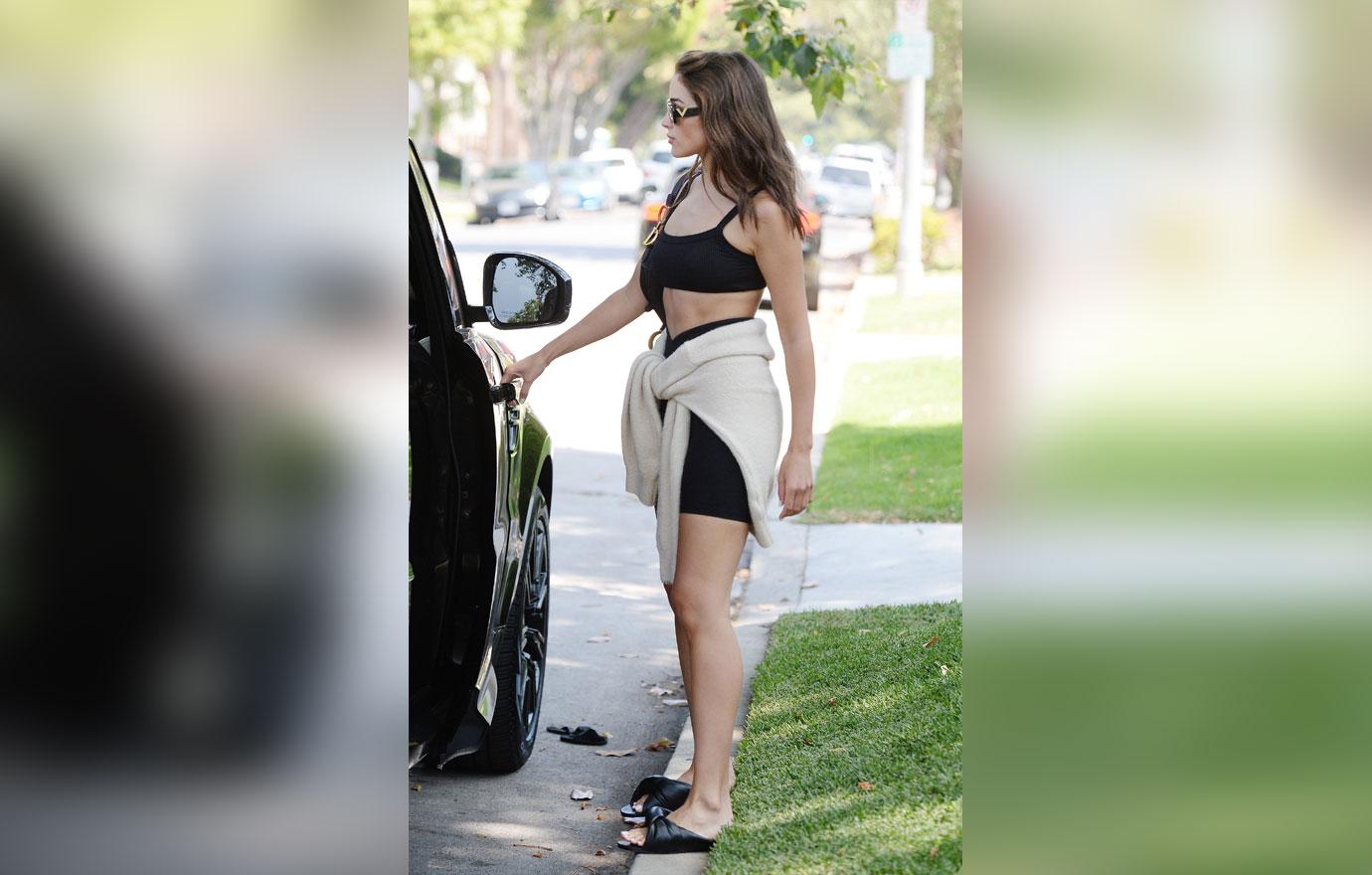 Additionally, Culpo makes sure she eats right. "It's typically a salad of some sort with vegetables, chicken, or salmon. It helps sustain energy and I won't feel really lethargic after having it because it's light and there are a lot of nutrients. I also love Kind bars, raw cashews, bananas, and apples," she shared of some of her fave meals.