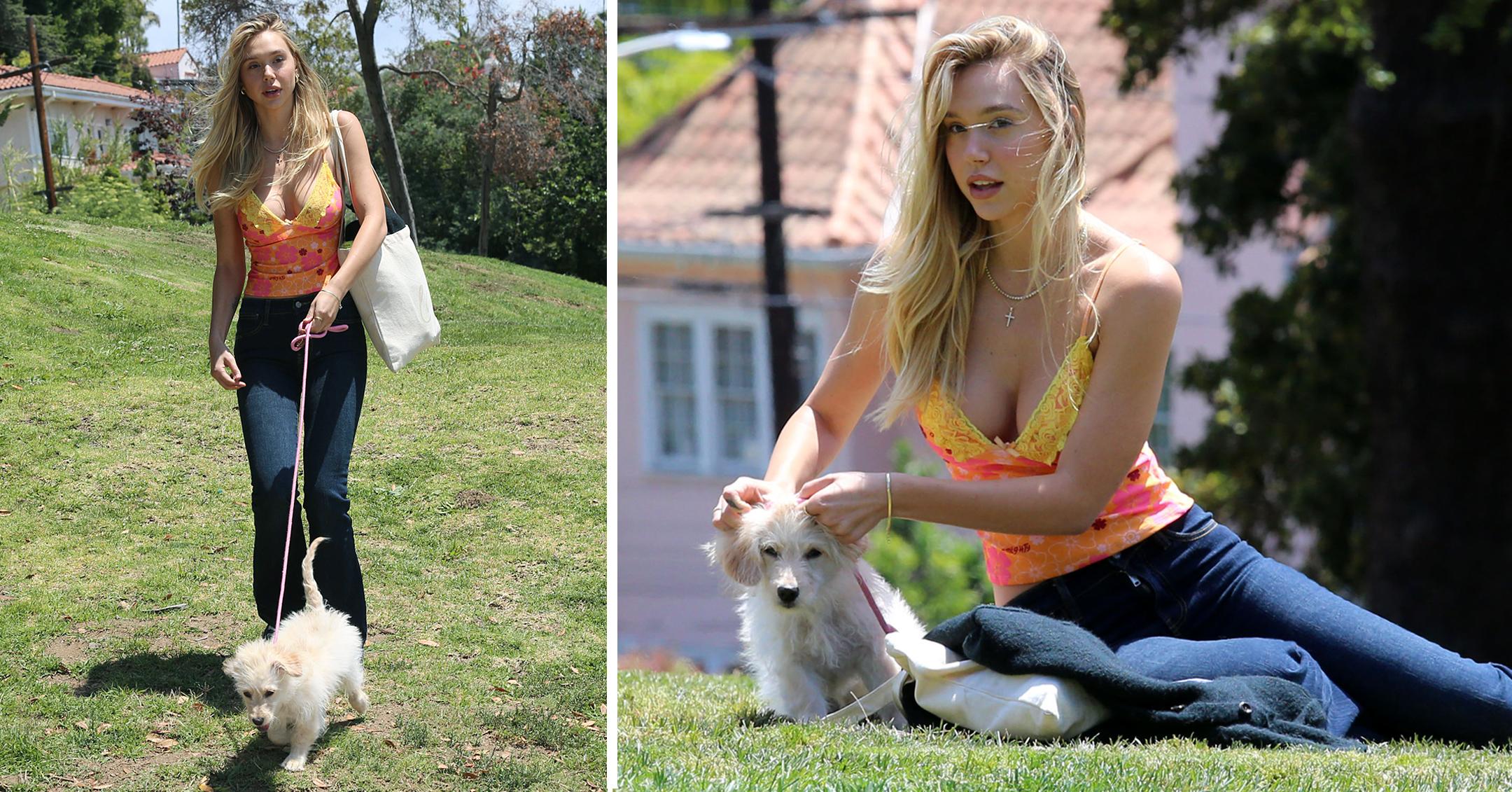 Alexis Ren Relaxes In Jeans & A Colorful Tank Top While Hanging With Her Dog Angel In The Park — Photos
Pawsome! Alexis Ren looked like she had a blast with her dog, Angel, while hanging out at a local park.
The model donned jeans and a colorful tank top during her day of relaxation.
Article continues below advertisement
Scroll through the gallery below to see more shots of the star!
Article continues below advertisement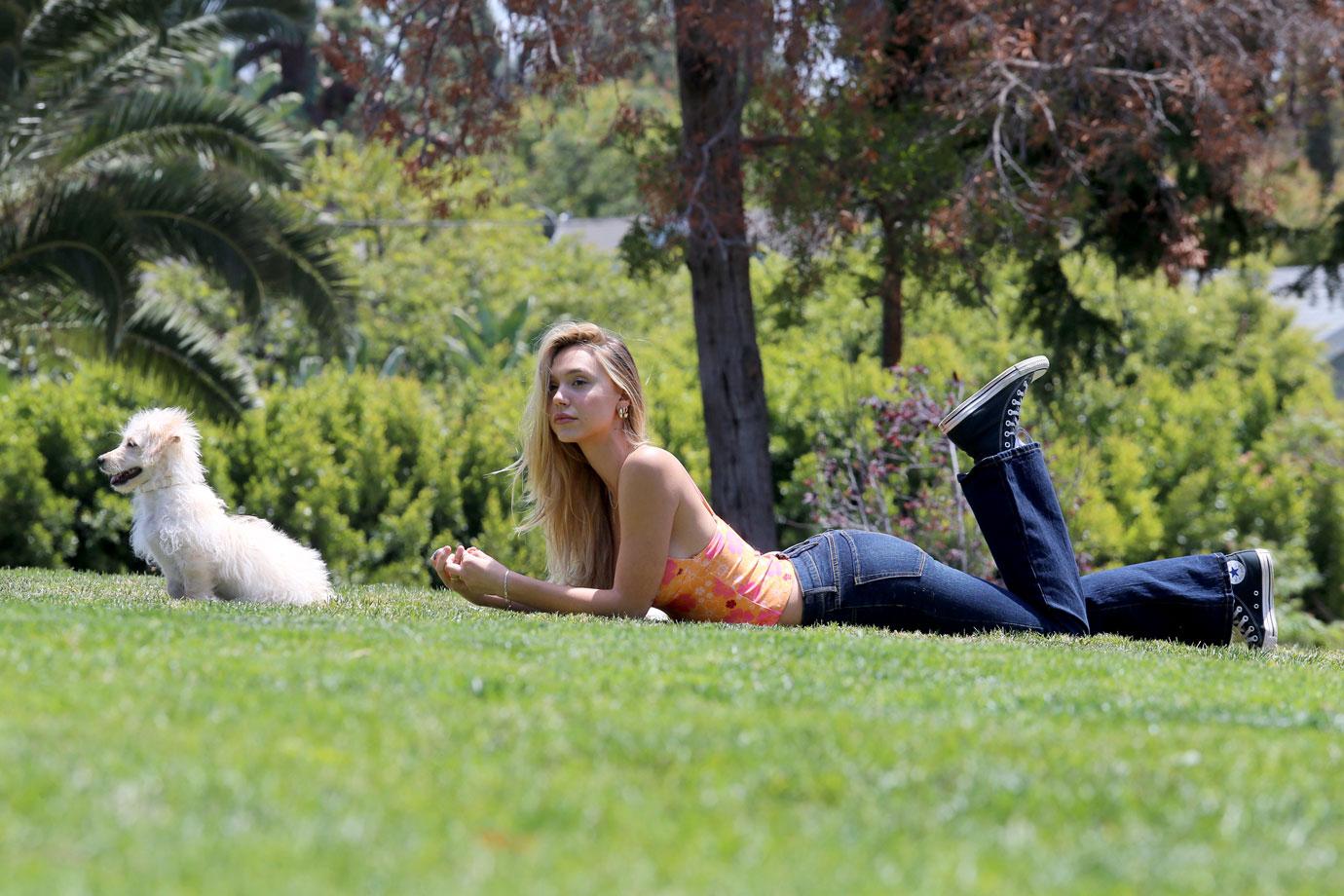 The blonde beauty took a moment for herself. Later in the day, Ren posted a photo of her outfit on Instagram.
Ren has over 14 million followers on the app, but she previously declared that she "want[s] this to be real."
"That's my whole thing," she said. "If you're an influencer and that moment is not real for you, then what's the point of it?"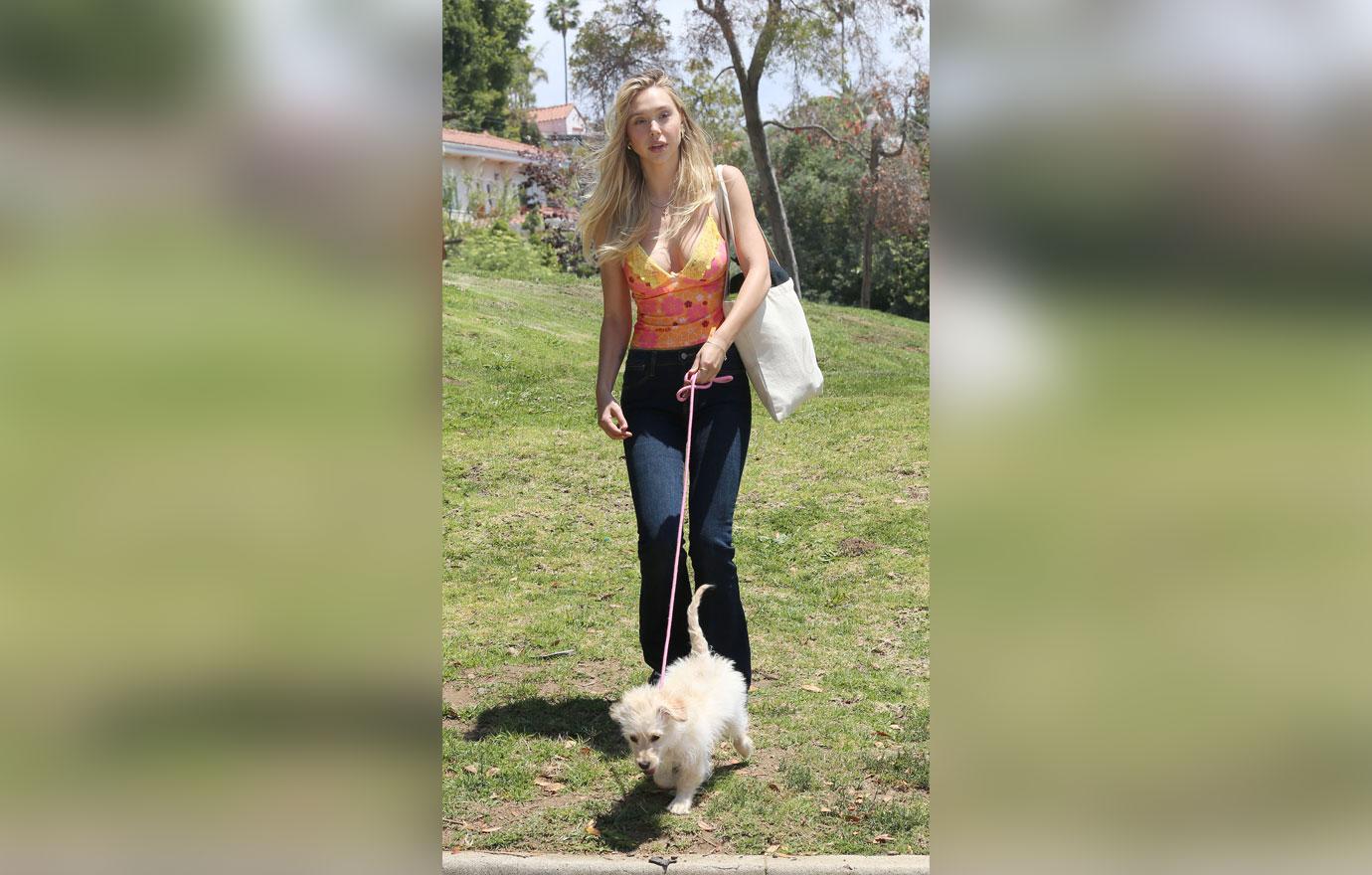 The influencer made sure her pup got some exercise in!
Ren previously partnered with Revolve to launch her own athleisure apparel.
"I'm from L.A. and when you work out in the day you usually stay in your workout clothes," she said. "So I always liked it where I can go to meetings in my workout clothes and still feel on it and fashionable."
Article continues below advertisement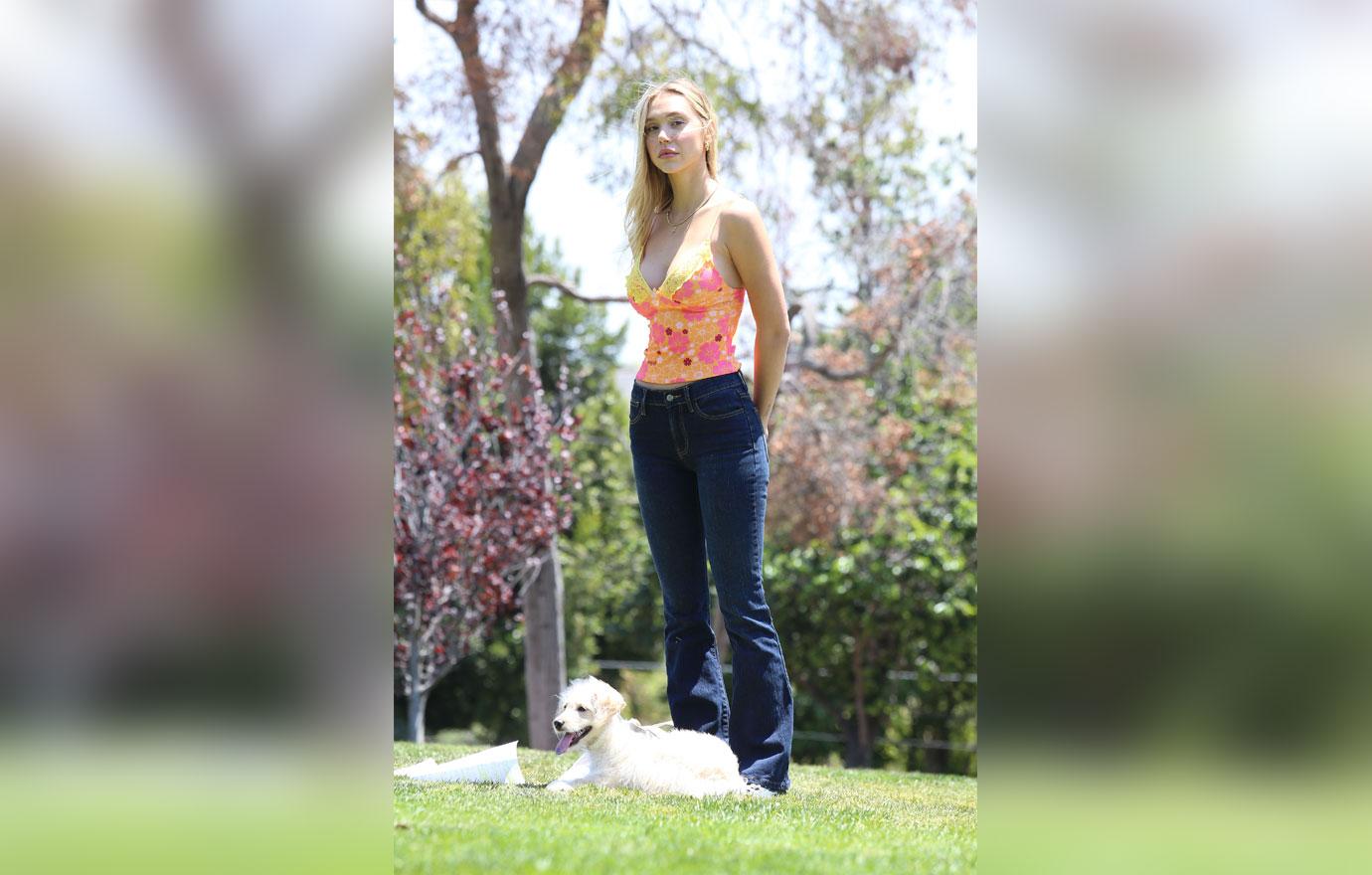 When she's not in workout apparel, she likes to dress casual. "Right now, my favorite wardrobe essential is my favorite pair of boyfriend jeans," she told GRAZIA. "My go-to look is my boyfriend jeans with a tank top and a pair of Vans. I feel like it is timeless, comfortable, and I can pretty much do anything in that outfit."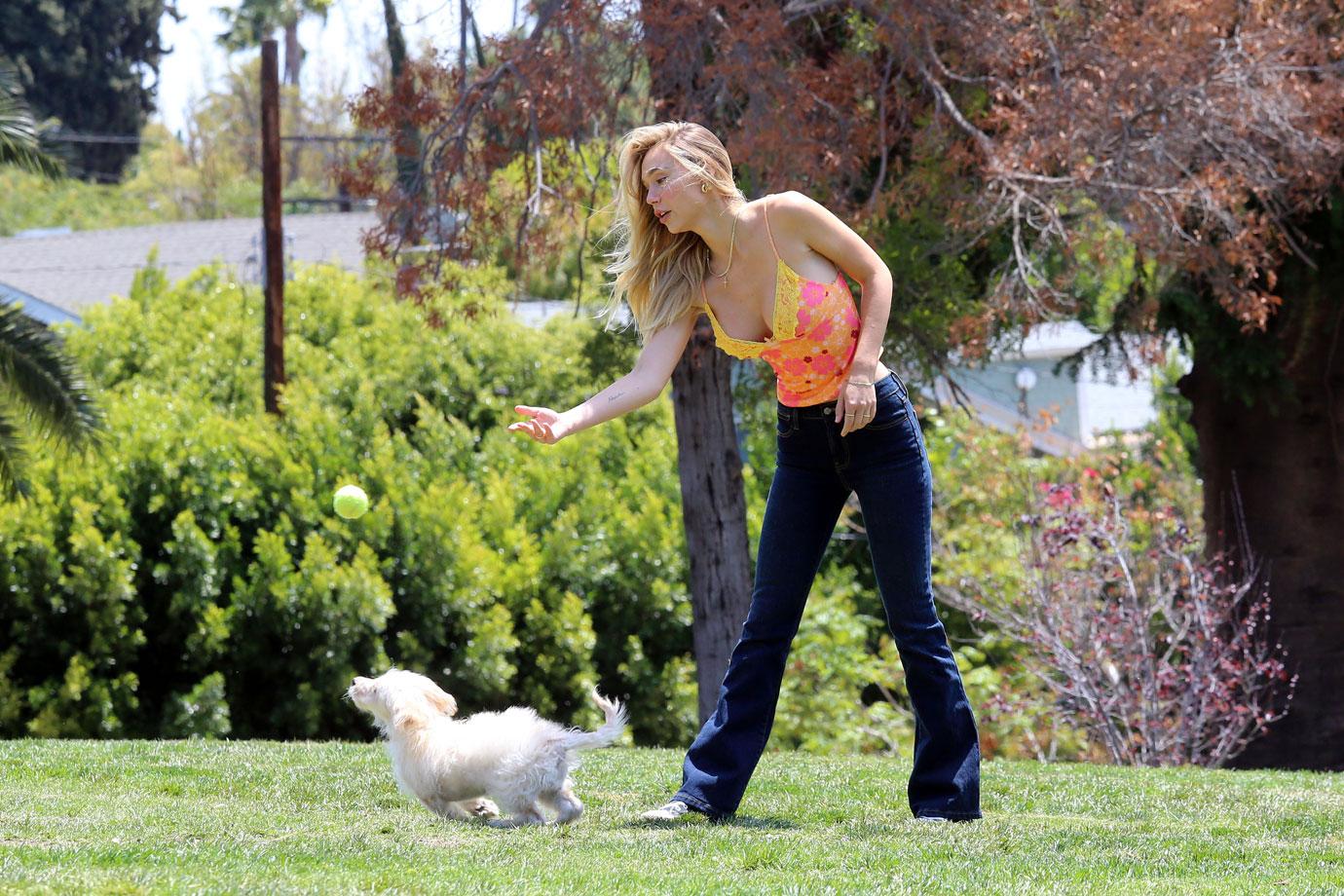 The Hollywood star seemed like she was enjoying the sunshine!
"I was born and raised in Santa Monica, CA and because of that, I have always loved going to the beach. I love surfing, picnics on the beach; you name it. I love bringing my dog to the beach and letting her play in the sand, and say hello to everyone that passes by. I enjoy the simple things! Give me a journal, a picnic, my puppy, and a bikini, and I am content," she revealed.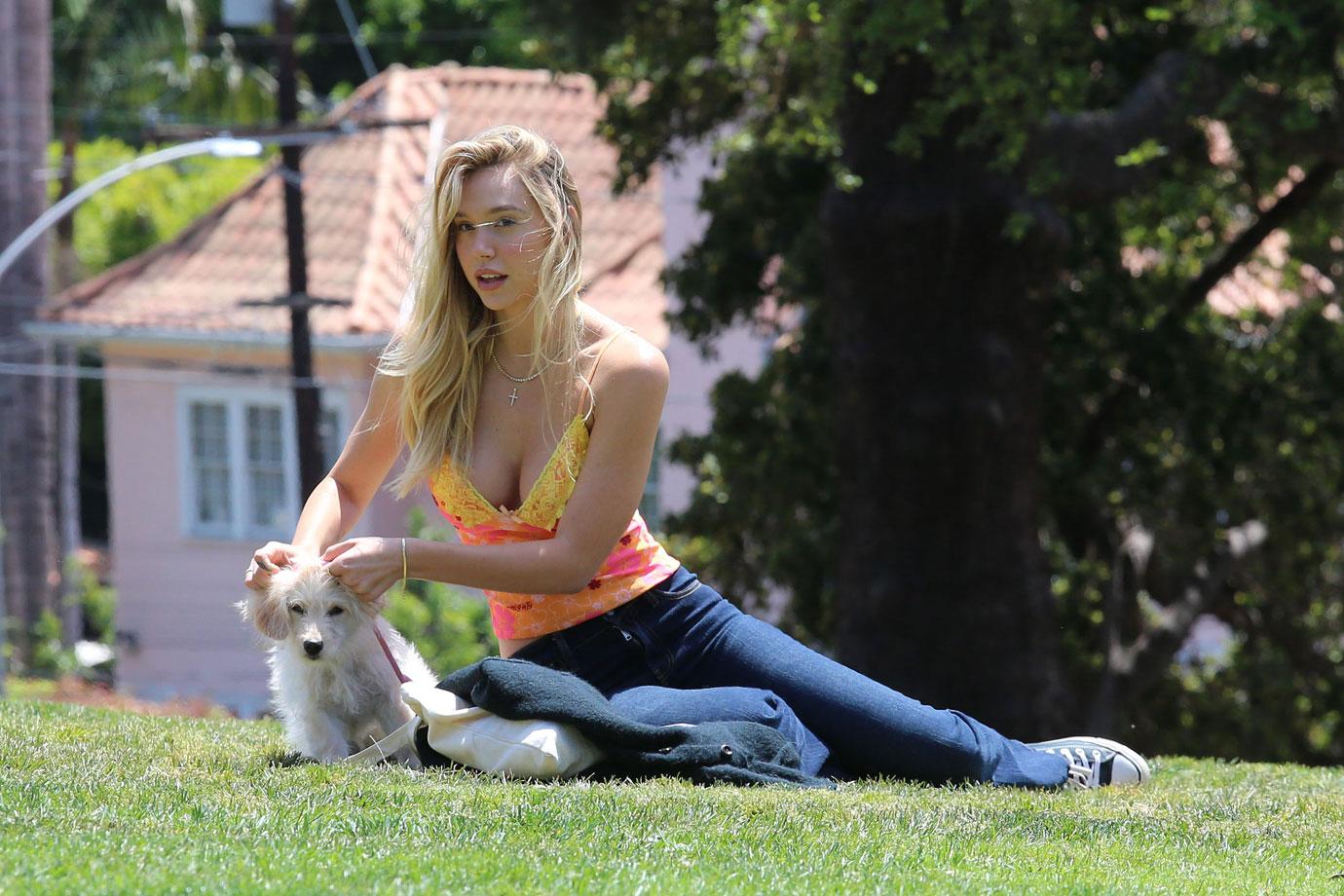 "When getting dressed, I always try to find an outfit that feels like me," she said of her style. Sounds like an excellent motto!