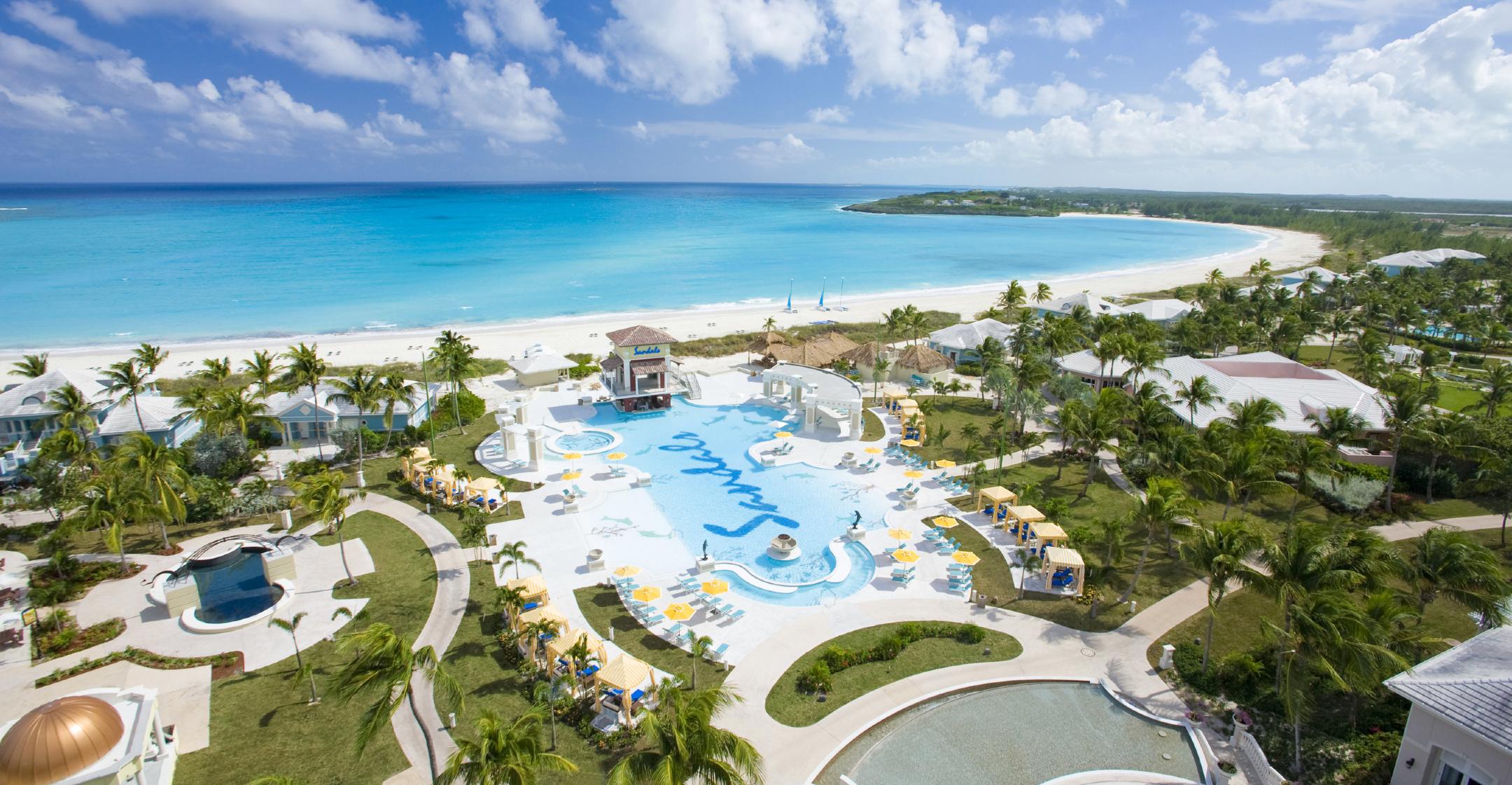 Paradise Found! Newlyweds Can Win A Free Honeymoon To A Sandals Resorts Location If They Tied The Knot During The Pandemic
Last year, countless couples were forced to postpone their nuptials due to the pandemic, and with that, came the cancellation of a honeymoon. However, a handful of those disappointed lovebirds are about to find the silver lining, as Sandals Resorts is giving away 30 6-night stays at any of their locations!
Article continues below advertisement
"This past year was difficult for all, and there's nothing that makes us happier than welcoming couples back onto our Caribbean beaches and celebrating their love stories and long-awaited milestones," stated Marsha-Ann Donaldson-Brown, Director of Romance at Sandals Resorts International. "When honeymoons and wedding plans came to a halt last year, our team worked with our couples to provide real-time solutions, including rescheduling their special days to whenever they were ready."
"Love and romance is what we're all about at Sandals Resorts," she added. "We're thrilled to give couples the honeymoons they deserve so they can celebrate their love the right way, in paradise."
The contest began on June 15 and runs through July 14. Each week, four duos will be given the grand prize, which is an accommodation in a Love Nest Butler Suite. Meanwhile, 26 others will win a stay in a deluxe room.
Article continues below advertisement
To enter the Honeymoon Do-Over sweepstakes, head to their website. You then have to submit a 400-character explanation as to why you and your spouse are deserving of the prize.
You can also nominate another couple and enter on their behalf.
Article continues below advertisement
The contest allows you to pick where you want to vacation to, as all 15 of their locations — from Jamaica and Antigua to The Bahamas and Barbados — are included. However, Sandals will not be covering the costs of airfare.
No matter what your interests are, there's something for everyone at the inclusive resorts. Aside from each having several bars and a dozen restaurants, they all boast Wi-Fi access on the beach, kayaking, rock climbing, scuba diving, wakeboarding, Aquatrikes and more activities.
There are also several live music and dance shows at night that feature talented artists like fire-eaters and acrobats!