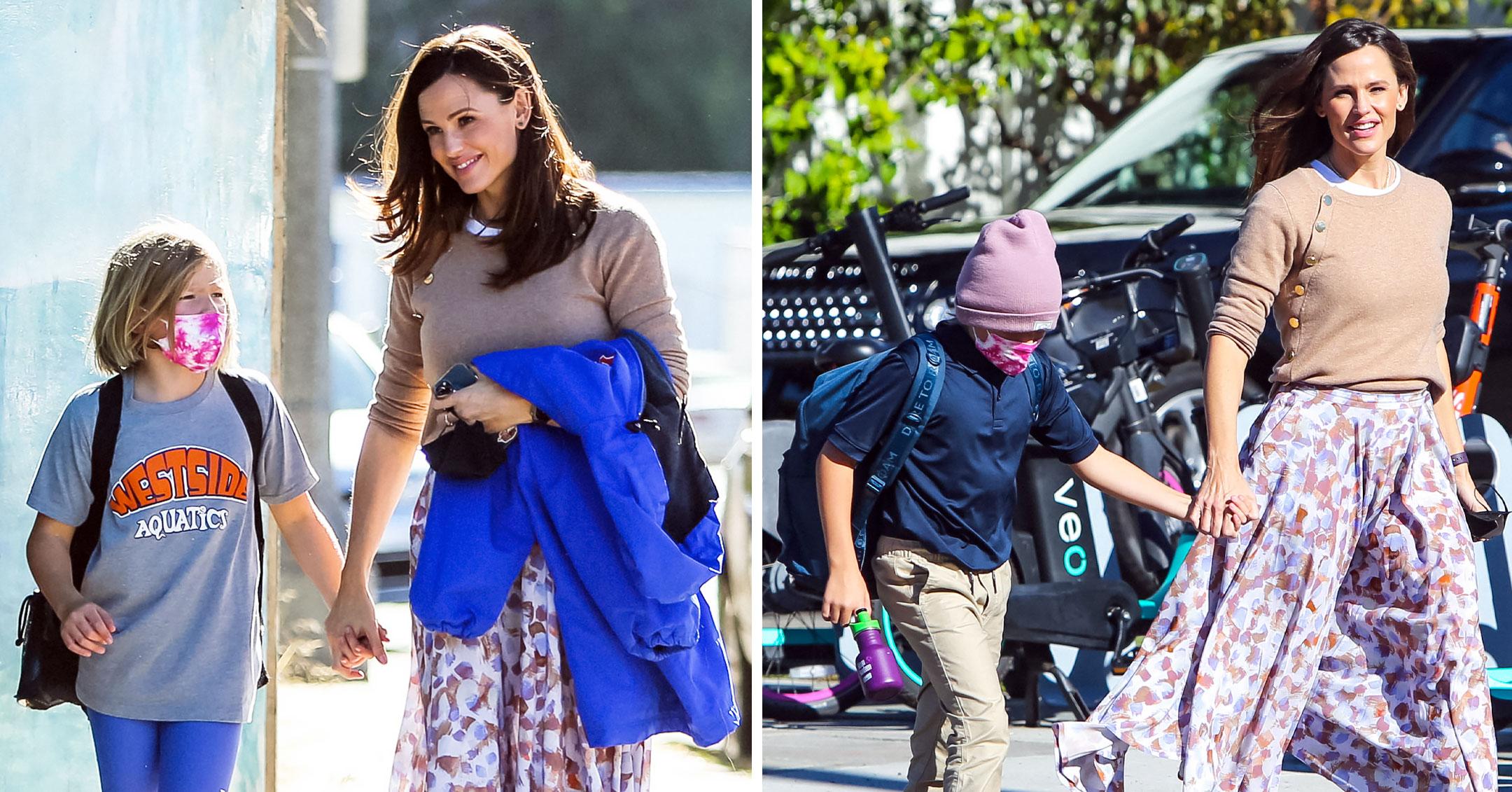 Fresh Faced! Jennifer Garner Looks Absolutely Radiant While On A Walk With Son Samuel — See Pics
She's got that glow!
Jennifer Garner looked as gorgeous as ever while taking a stroll in Los Angeles with her 9-year-old son, Samuel Affleck on October 26.
Keep scrolling to see the twosome out on the town.
Article continues below advertisement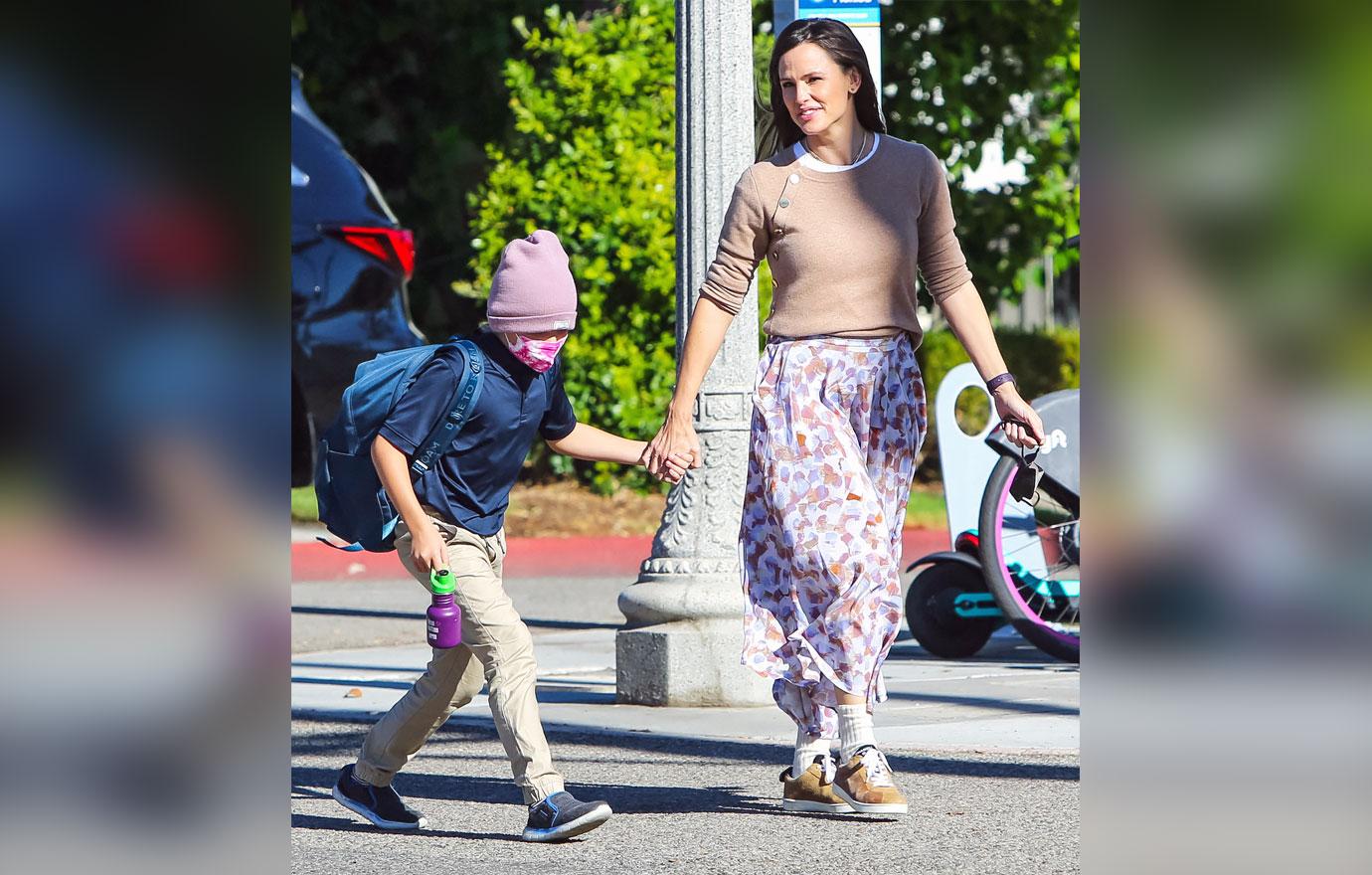 The actress, who as always, was flashing a smile, wore a beige sweater embellished with buttons and a multicolored flowy maxiskirt. She also rocked a pair of crew socks and tan sneakers.
Article continues below advertisement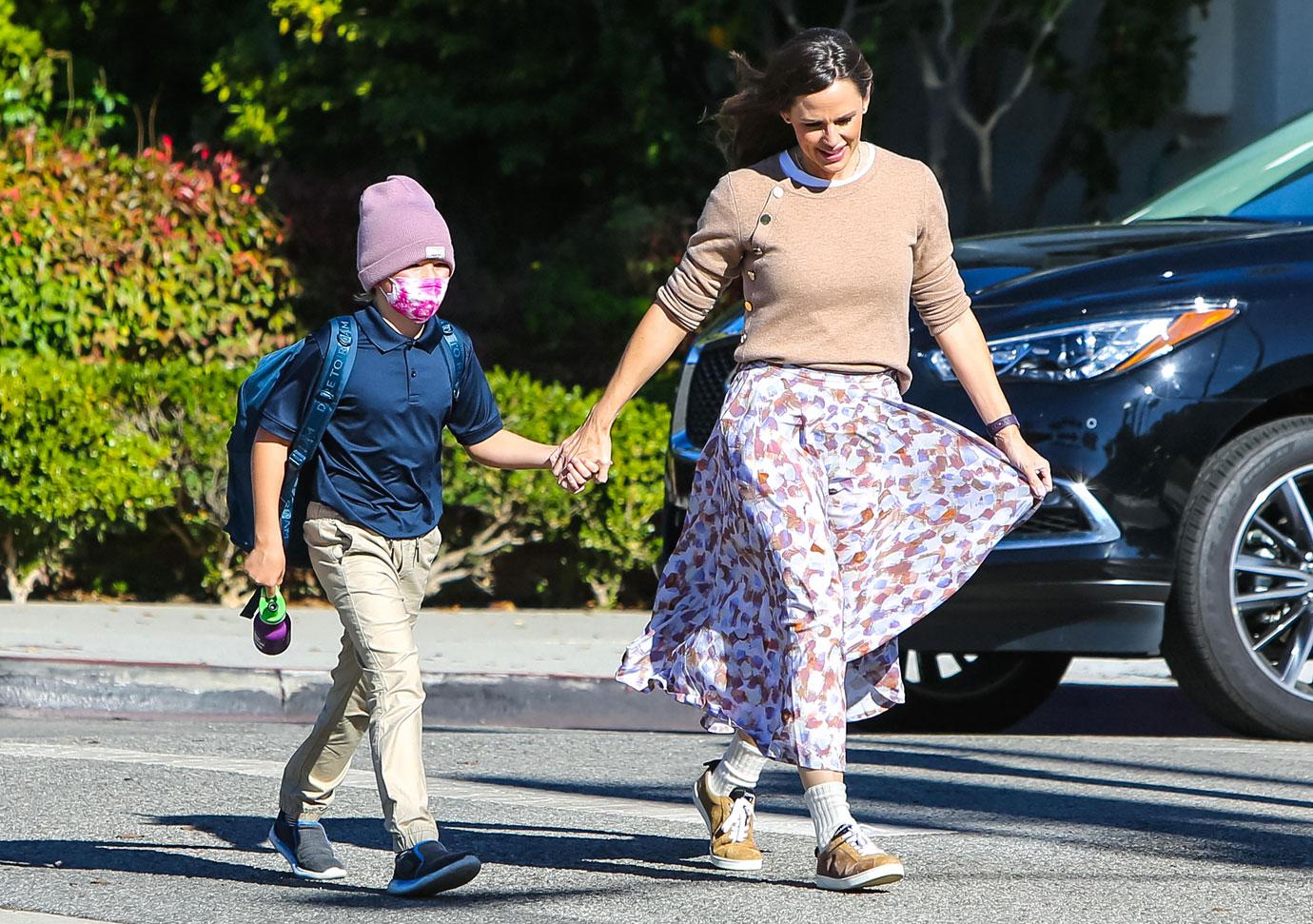 The mom-of-three is often seen out walking with her kids, but she also loves to call a gal pal to join her for strolls.
"A while back, it was so hard to grab time for myself that I decided to devote one month to scheduling walks with as many girlfriends as I could during any free minutes that I had. I called it the girlfriend project, which helped build it into my schedule," she explained to Shape. "I'd say to each friend, 'What time can you walk on Saturday? I'm coming to you.' It filled me up so much. I need to do it again."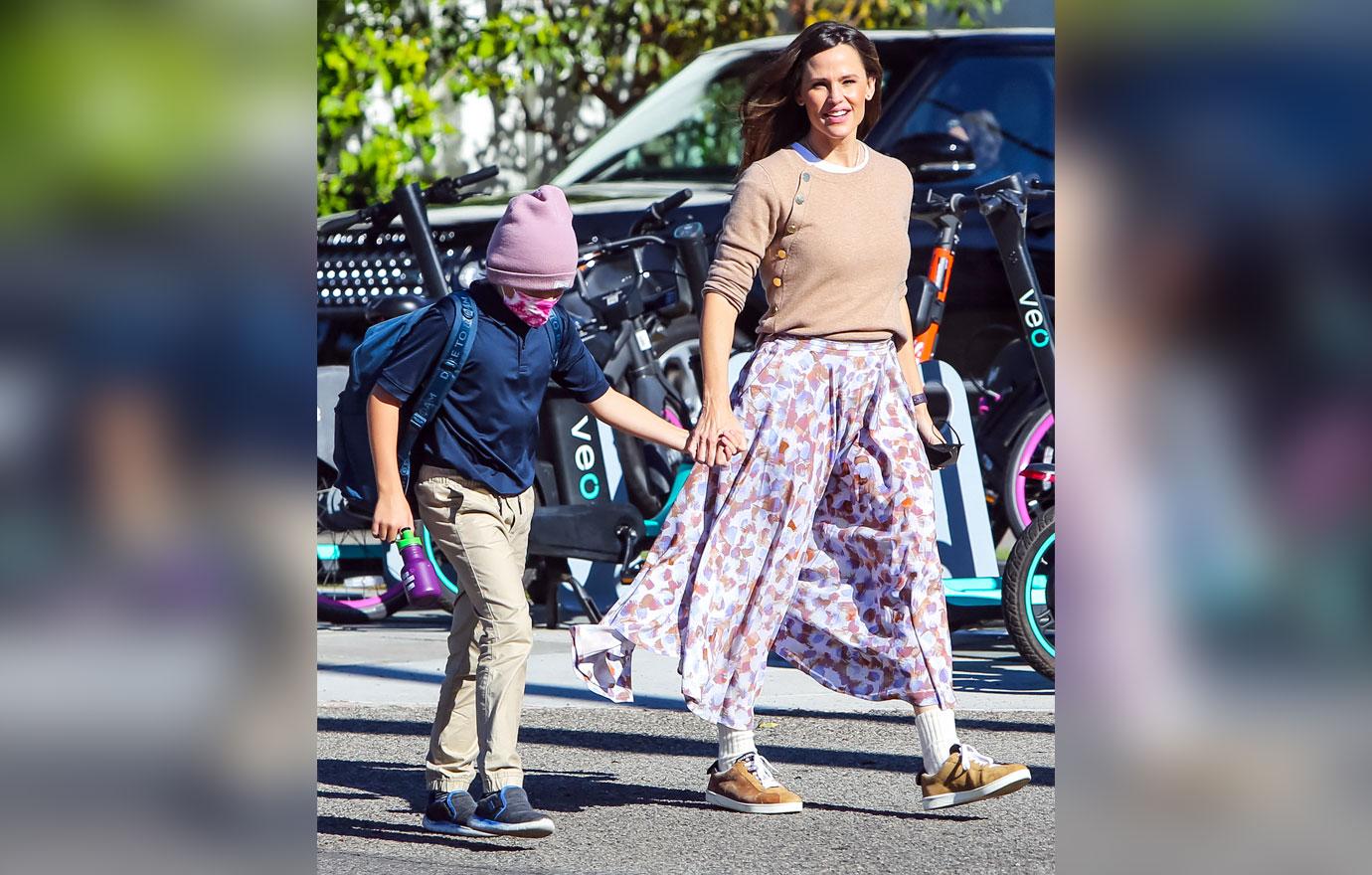 Though Garner's shiny brunette locks may have come courtesy of a salon visit, she revealed that her clear complexion is all thanks to her self-care routine.
"I've focused on having the best possible skin that I can for my entire adult life," she shared, noting that she never goes without sunscreen.
Article continues below advertisement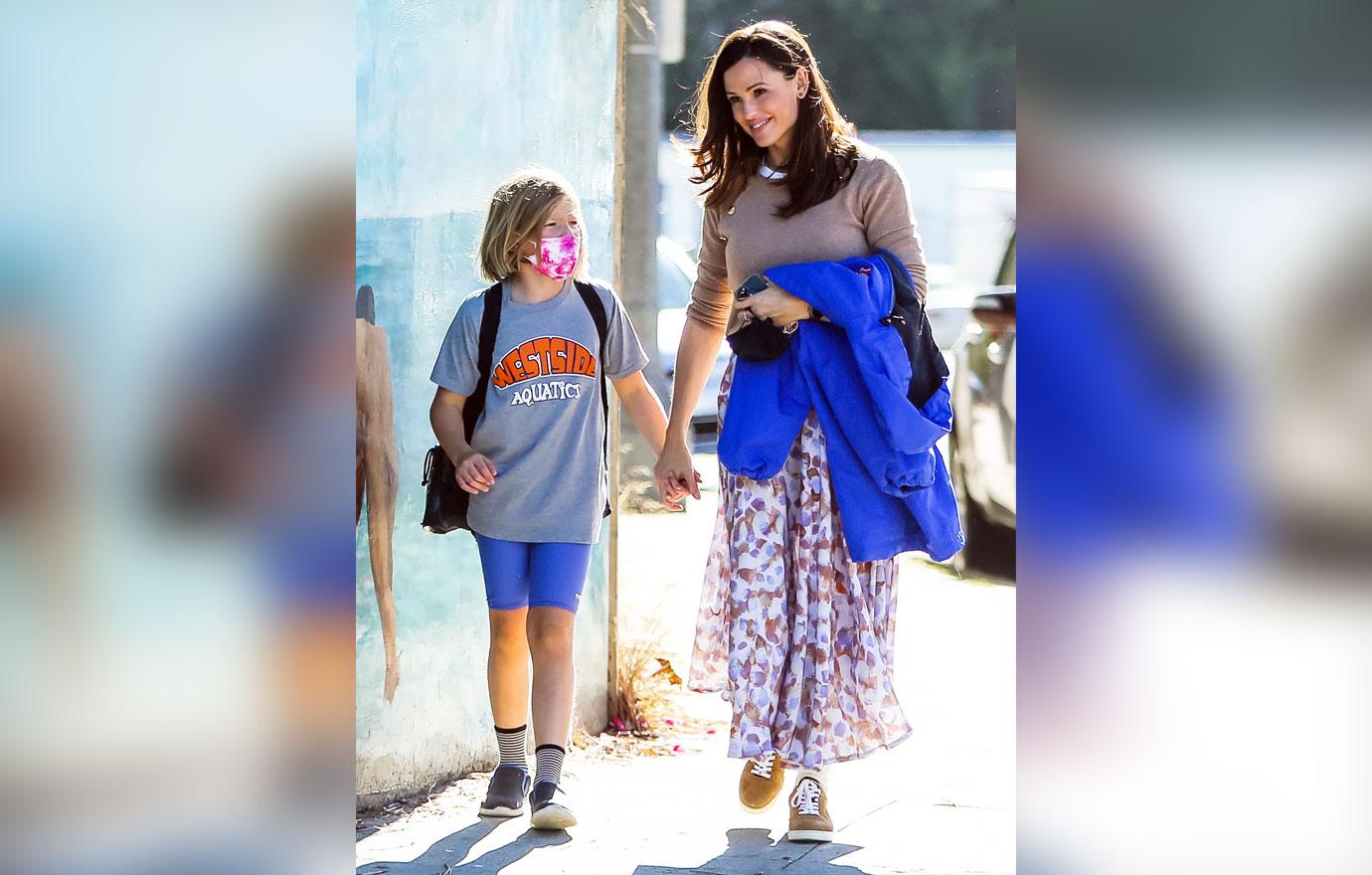 The next time the photogs caught the Yes Day star, Samuel had undergone an outfit change and was heading to swim practice. Garner tries to be as present as possible for her and ex-husband Ben Affleck's kids, but she doesn't feel bad when she does have to work.
"I don't think feeling guilty benefits my kids," she noted. "I don't think they feel better if I'm feeling guilty, either."
"I've watched talent shows over FaceTime, and it's gnarly. It's totally gnarly. But it's going to be gnarly, so you might as well just go after it," she continued. "Let go of how obscene it is. Let your kids see you do your job with your whole heart."