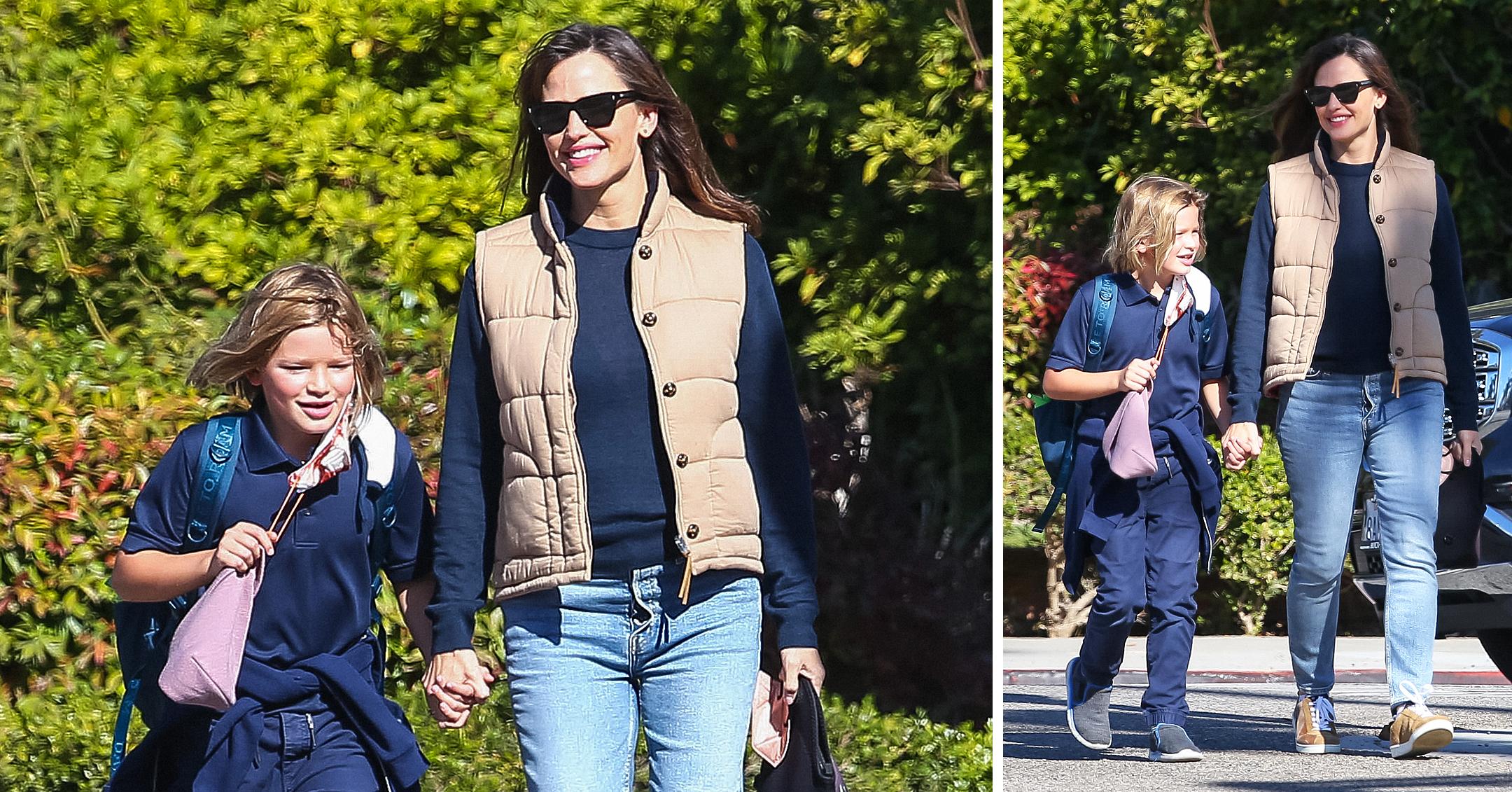 Jennifer Garner's Son Samuel May Not Think She's 'Cool,' But That Doesn't Stop Him From Holding Hands With His Mom — See Photos!
It wouldn't be an exaggeration to say that Jennifer Garner is one of the most down to earth and adored celebrity parents, but the mom-of-three admitted that her and ex Ben Affleck's kids — Violet, 15, Seraphina, 12, and Samuel, 9 — don't think she's "cool."
Article continues below advertisement
"It is not a positive to be me," she insisted to Entertainment Tonight earlier this year. "Someone who people would think, 'Oh, how cool to have that person as a mom.' No."
"But my teenager and my adolescent are both lovely," she added. "So I have to say, I have it pretty easy as far as that goes."
Despite her claims, it seems the brood is pretty proud of the 13 Going on 30 actress, as her youngest had no issue holding hands when they stepped out in Los Angeles on October 20.
Check out photos from their walk, below!
Article continues below advertisement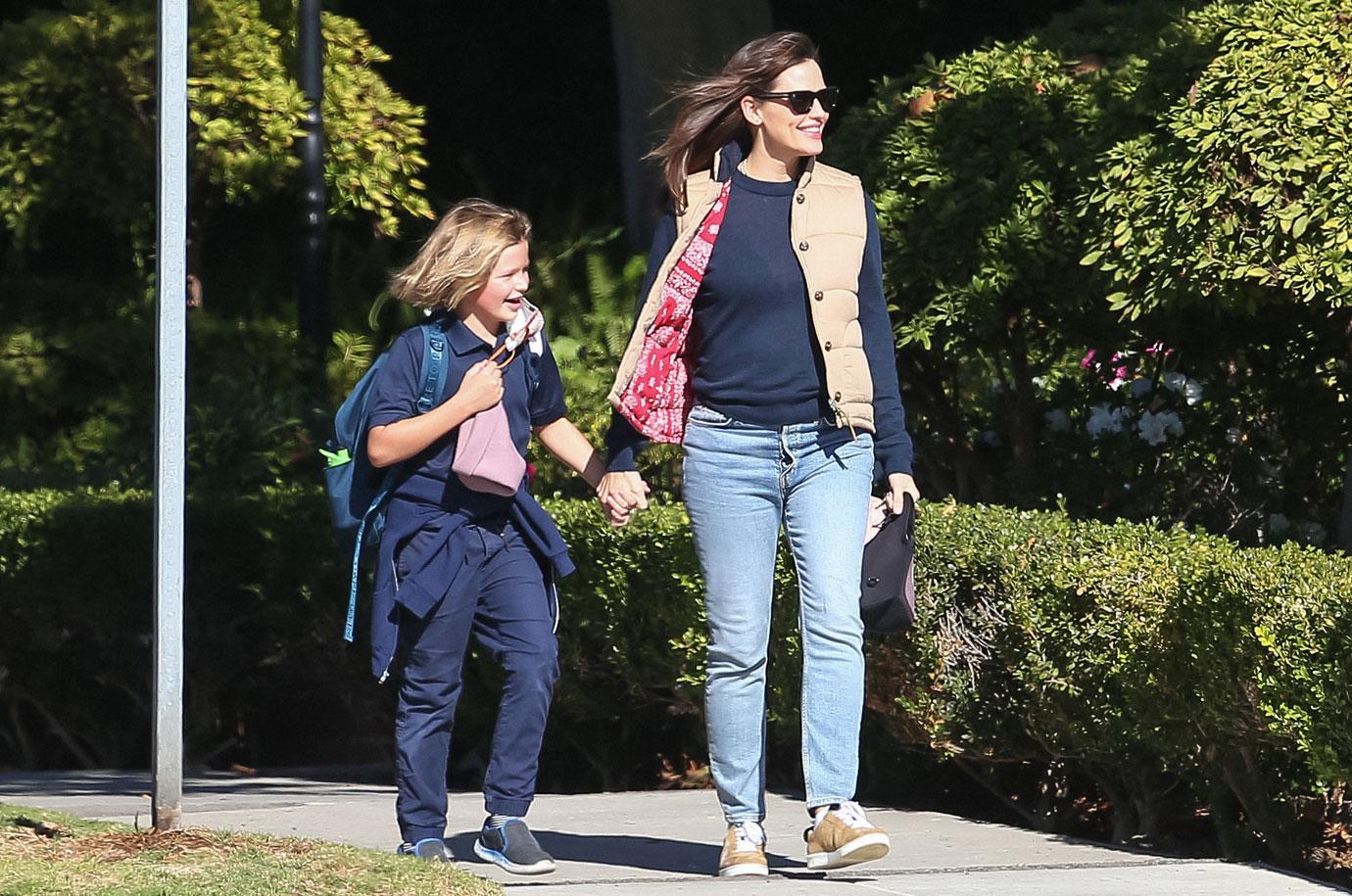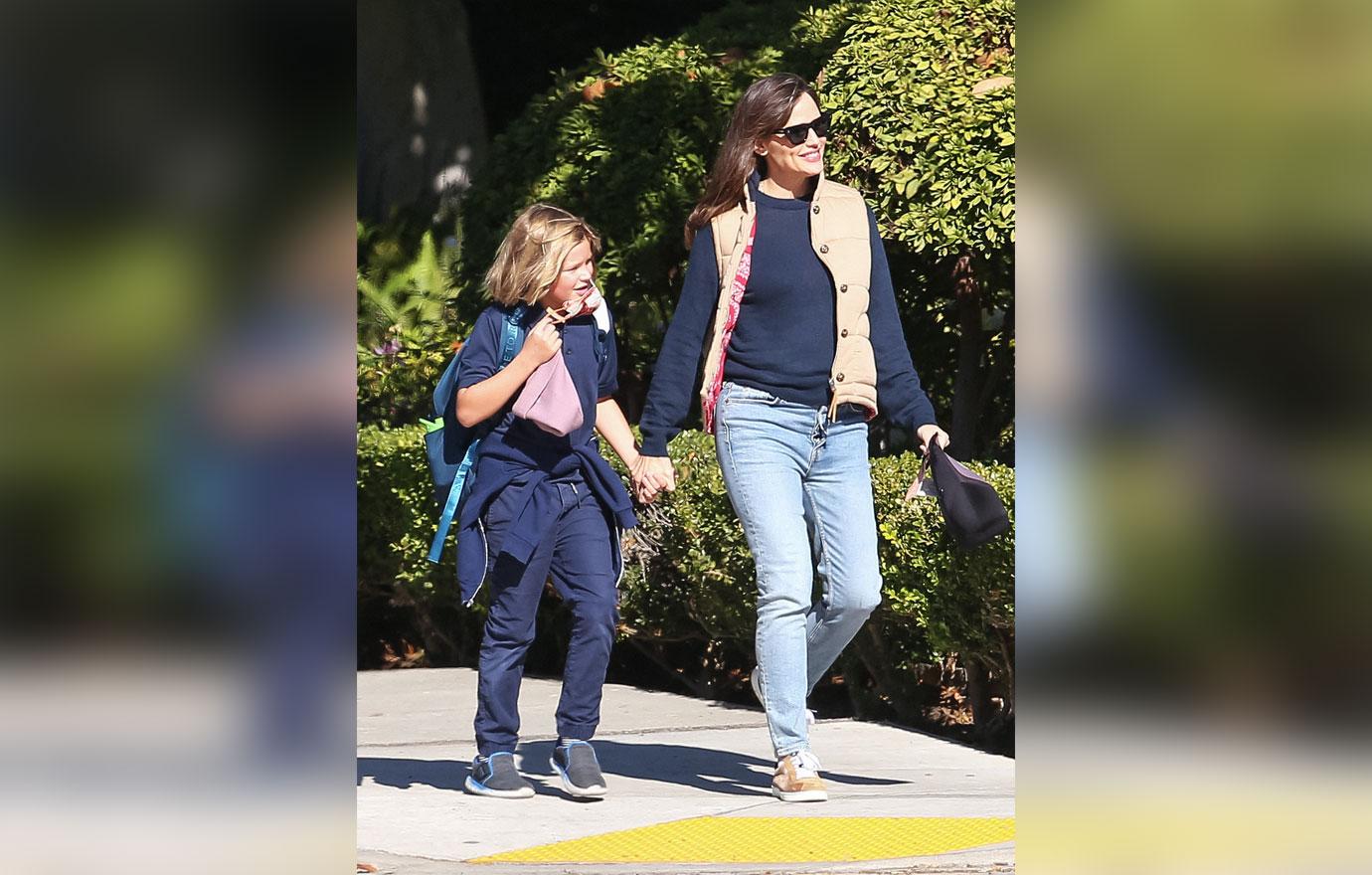 While it may not have been planned, Sam and Garner were both wearing navy shirts!
The student's monochromatic look also consisted of dark blue pants, sneakers and a zip-up sweatshirt, which he tied around his waist.
Article continues below advertisement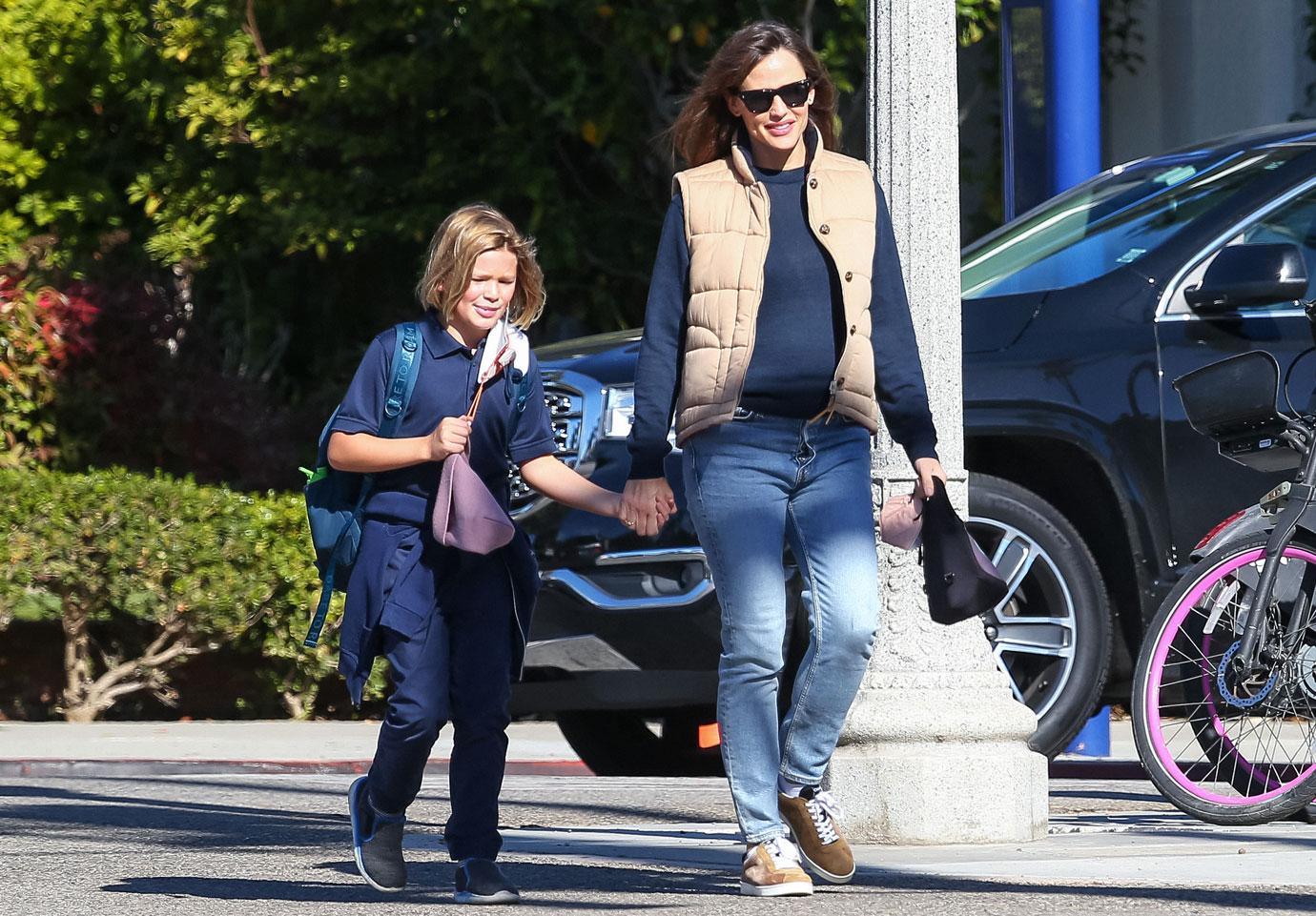 Article continues below advertisement
Garner hasn't revealed yet what she'll wear for Halloween, but there's a good chance that her little boy will be embarrassed, as when she dressed up for his 7th birthday party, he gave her his "first eye roll."
"Well, guess what," she captioned an Instagram that showed her is costume from How to Train Your Dragon. "It turns out 7 is the age my kid stops thinking it's cool when I dress up for the party. #youngestchild."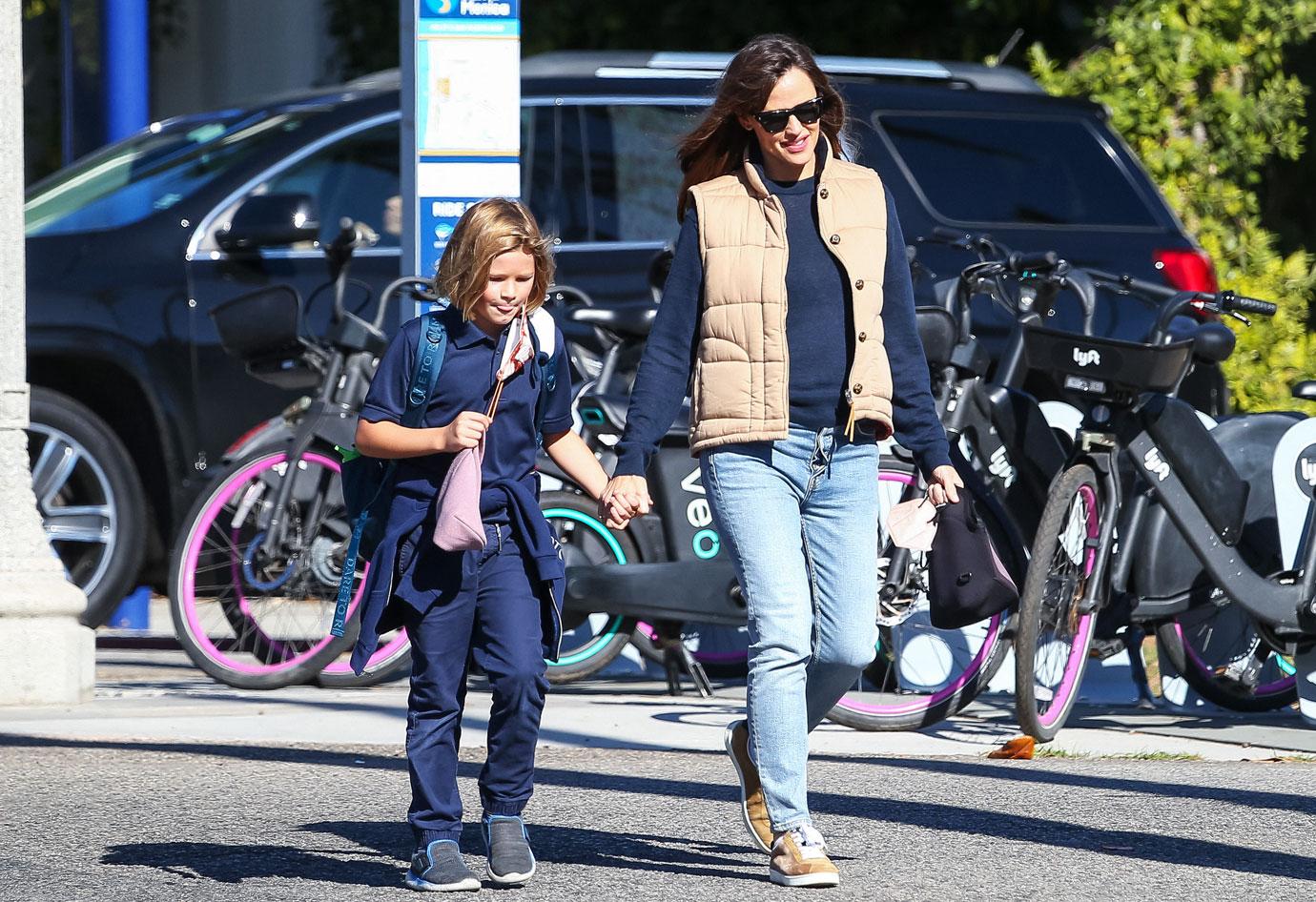 Earlier this month, Garner filmed herself as she harvested little pumpkins from the farm. She was then warned by an looker that copperhead snakes can sometimes be lurking around the grass — yikes!