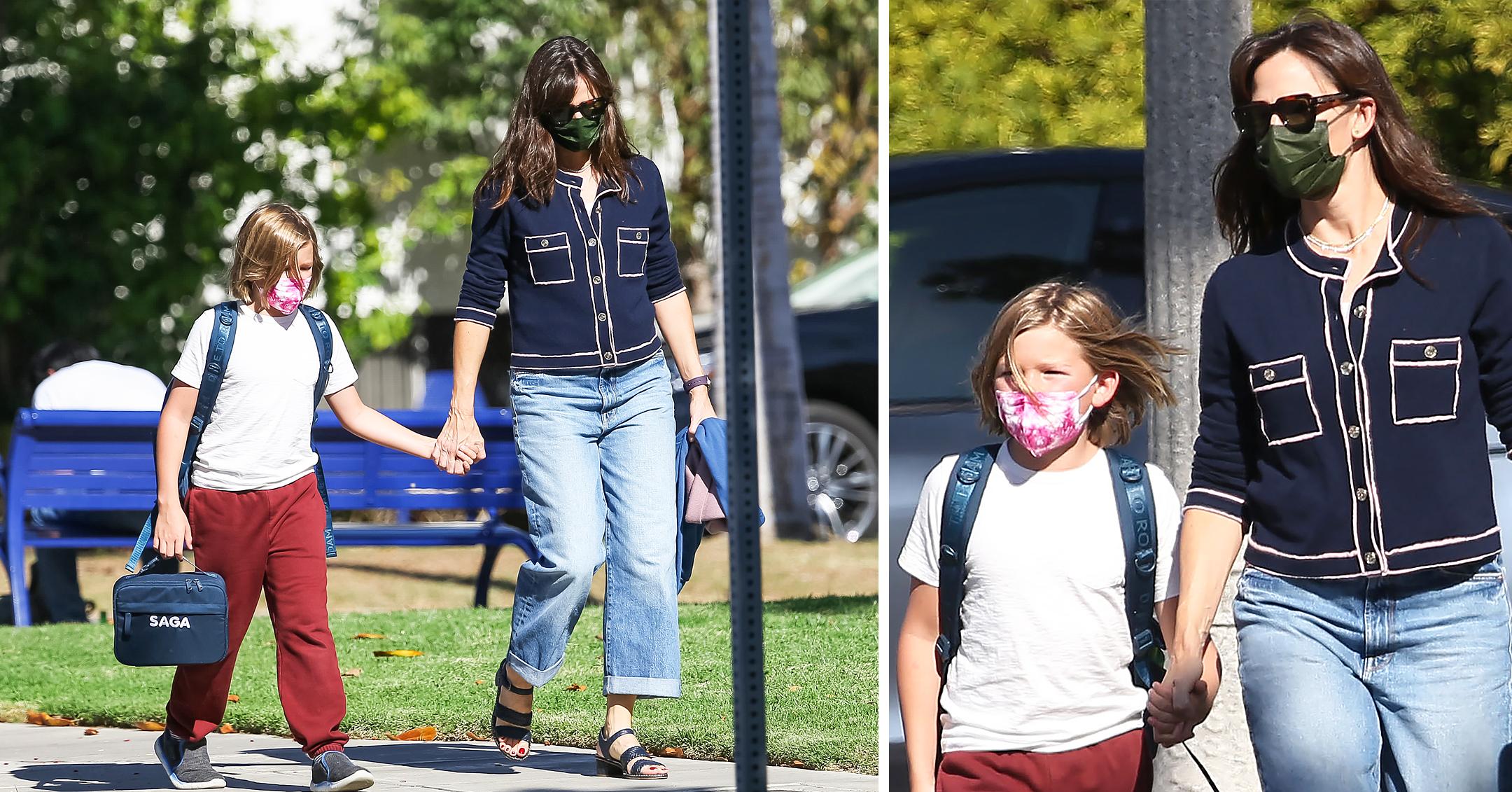 Jennifer Garner Goes For A Stroll With Son Samuel After Explaining Why She Doesn't Feel 'Guilty' About Being A Working Mom: Pics
While having a bustling career can mean that you have less time to spend with your children, mom-of-three Jennifer Garner insisted that no parent should ever feel bad about providing for their family.
The actress opened up to CNBC Make It for their Behind the Desk series, where she talked about balancing her home life with her job, explaining that she always makes time for both.
Article continues below advertisement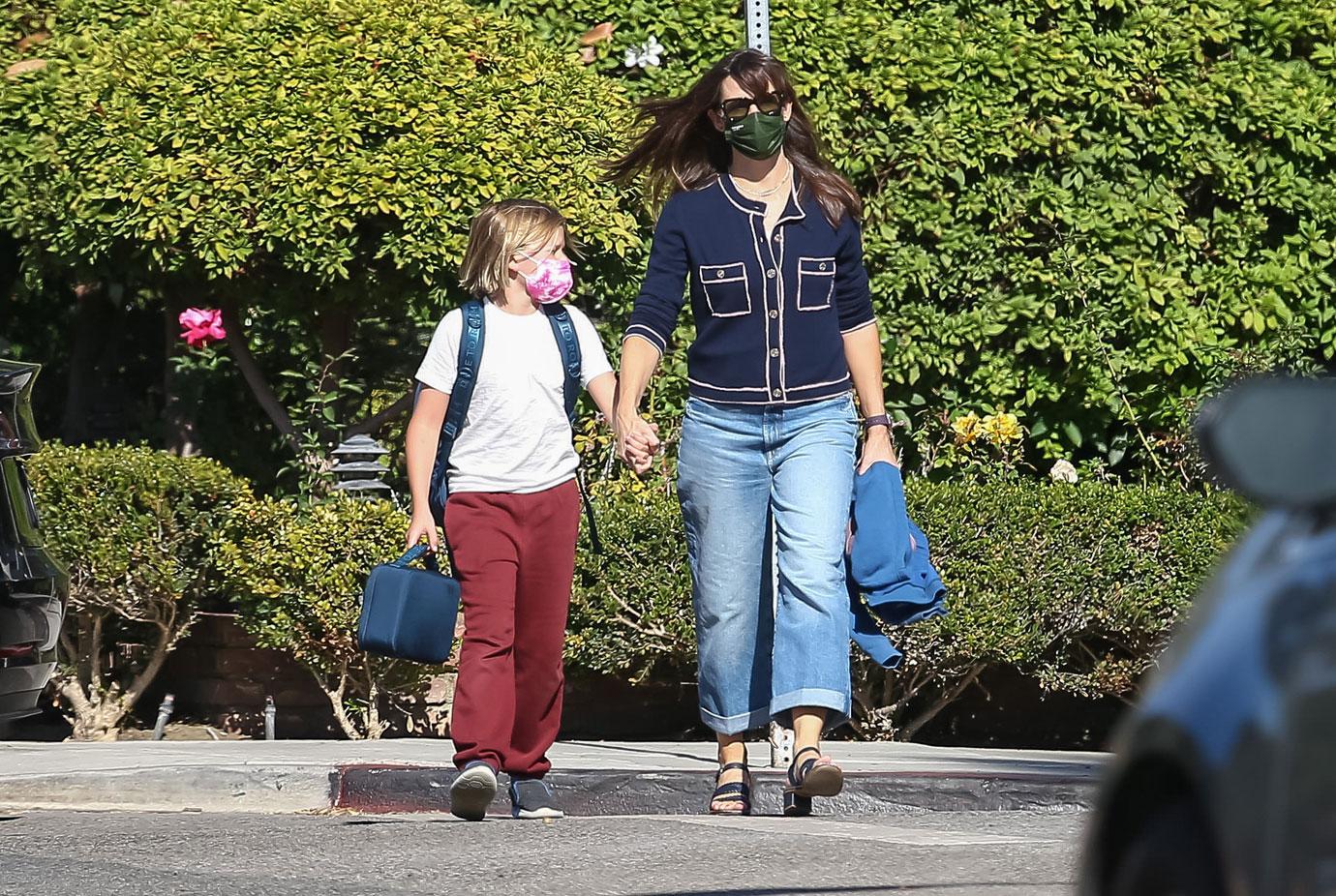 On a sunny day, Garner and 9-year-old Samuel looked to be heading home from school. The brunette beauty wore a navy cardigan, loose-fit jeans and a pair of heeled navy sandals, while her little one kept it simple in a white tee, maroon sweatpants and sneakers.
The star and ex Ben Affleck also have two daughters: Seraphina, 12, and Violet, 15.
Article continues below advertisement
In her recent interview, the Denison University graduate explained how she approaches life.
"Wherever I am, I try to be there 100 percent. If I'm at work, then I'm really at work," she said. "It doesn't mean that I'm not getting called if a kid needs to go home from school, or if [my kids] are calling me after school to say, 'What time will you be home?'"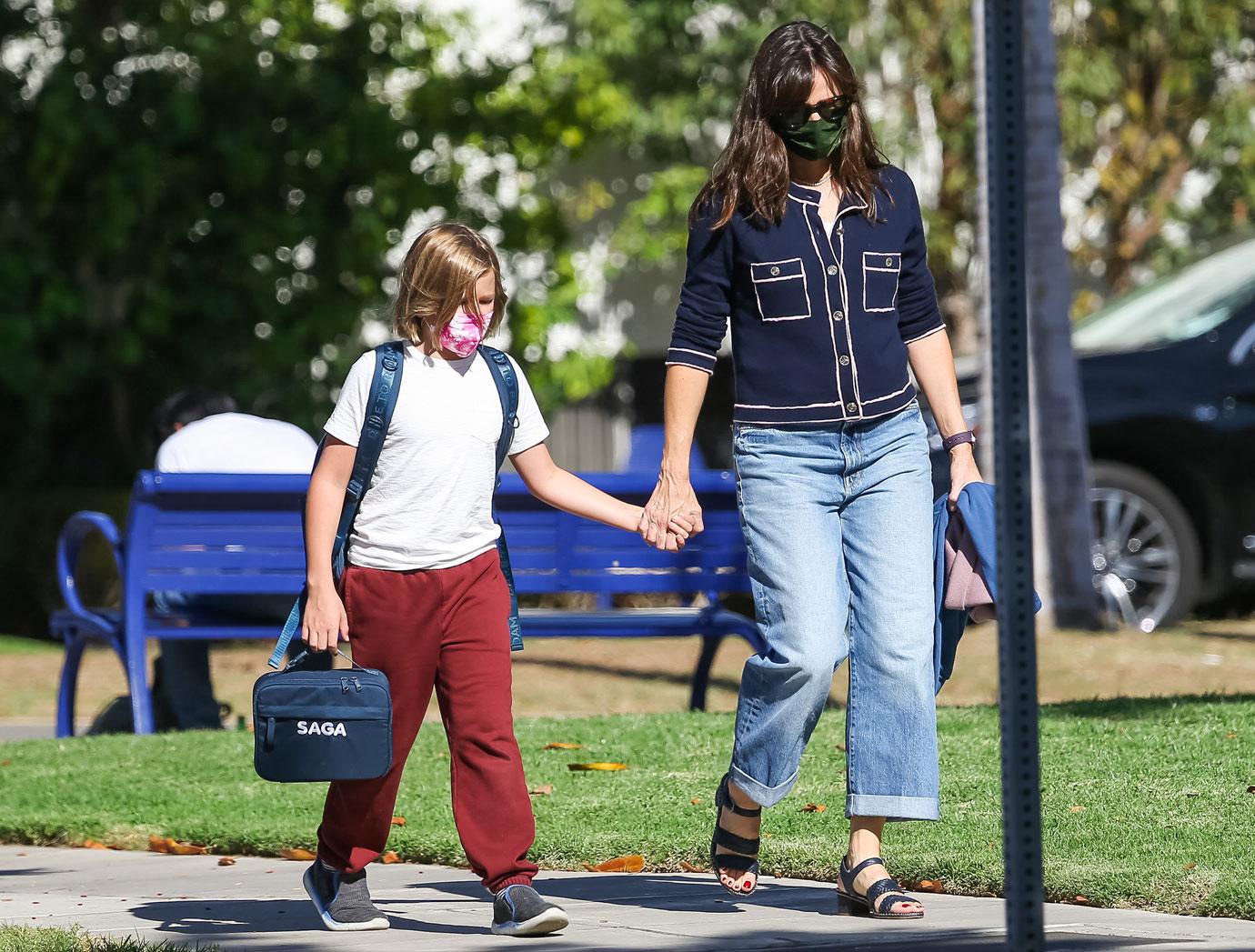 "I don't think feeling guilty benefits my kids," she noted. "I don't think they feel better if I'm feeling guilty, either."
"I've watched talent shows over FaceTime, and it's gnarly. It's totally gnarly. But it's going to be gnarly, so you might as well just go after it," Garner continued. "Let go of how obscene it is. Let your kids see you do your job with your whole heart."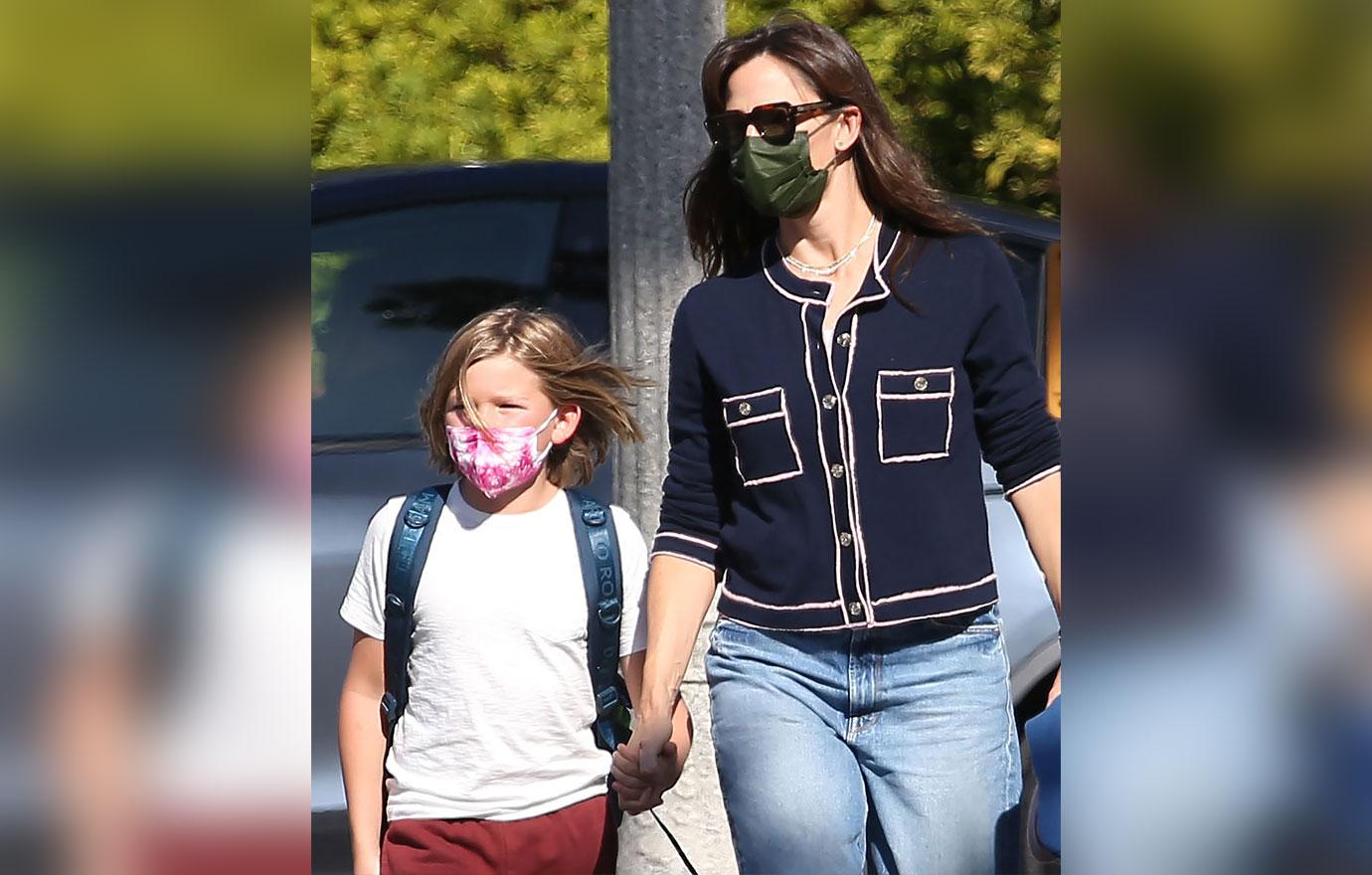 After doing virtual classes last year, the Once Upon a Farm cofounder and her brood are glad to be back to in-person learning.
"Thank you teachers, thank you administrators, thank you school staff — for being on the receiving end of a year and a half of feelings (kids' and parents') — big and loud, quiet and deep," she wrote on social media. "Thank you science for getting us this far and this much closer to health and freedom. Thank you for moms in your corner and gallows humor and the sun that rises, no matter what. And please, God, hold us in the palm of your hands."