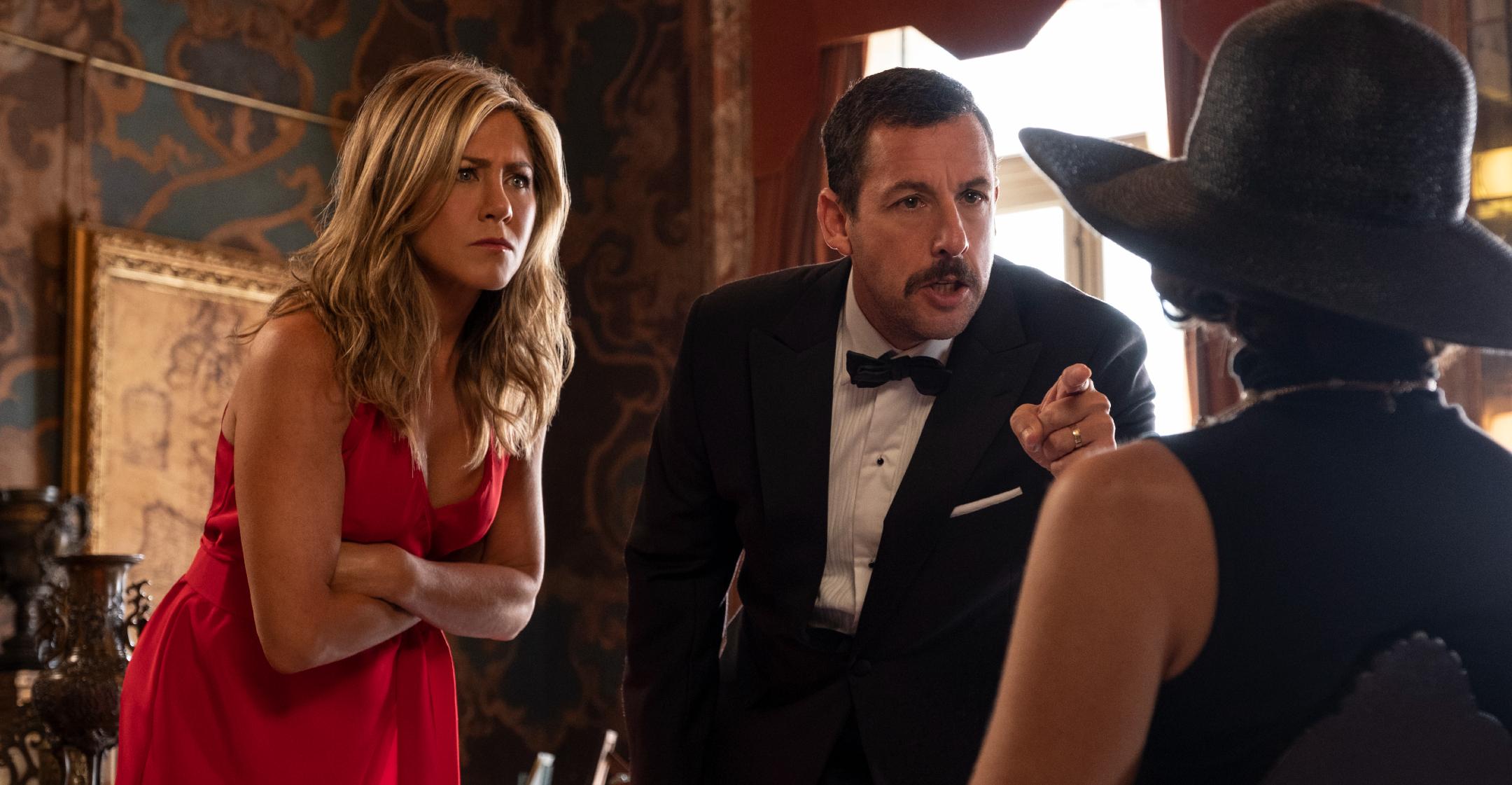 Time To Set Sail! Jennifer Aniston & Adam Sandler Have A Jokey Zoom Call To Announce They're Returning For 'Murder Mystery 2'
Two years after the whodunnit comedy Murder Mystery debuted on Netflix, the streaming service has confirmed that the flick will be getting a sequel!
Even better, leads Jennifer Aniston and Adam Sandler are set to reprise their roles as husband and wife.
Article continues below advertisement
The costars shared the good news with a comical Zoom call, where they greeted each other by nicknames such as "Jen Jen" and "Sandman."
The actor then asks Aniston to grab dinner, to which she responds, "It's funny you say that. I think we should have multiple dinners."
"What do you mean? Like going around and traveling and eating a lot together?" responds the dad-of-two. "Jennifer, last time we did that, a lot of people died, so I'm scared of that."
The Morning Show star notes that he's just thinking of their Netflix movie, so they then agree that they can hangout together if there's only a "few murders" this time around.
Article continues below advertisement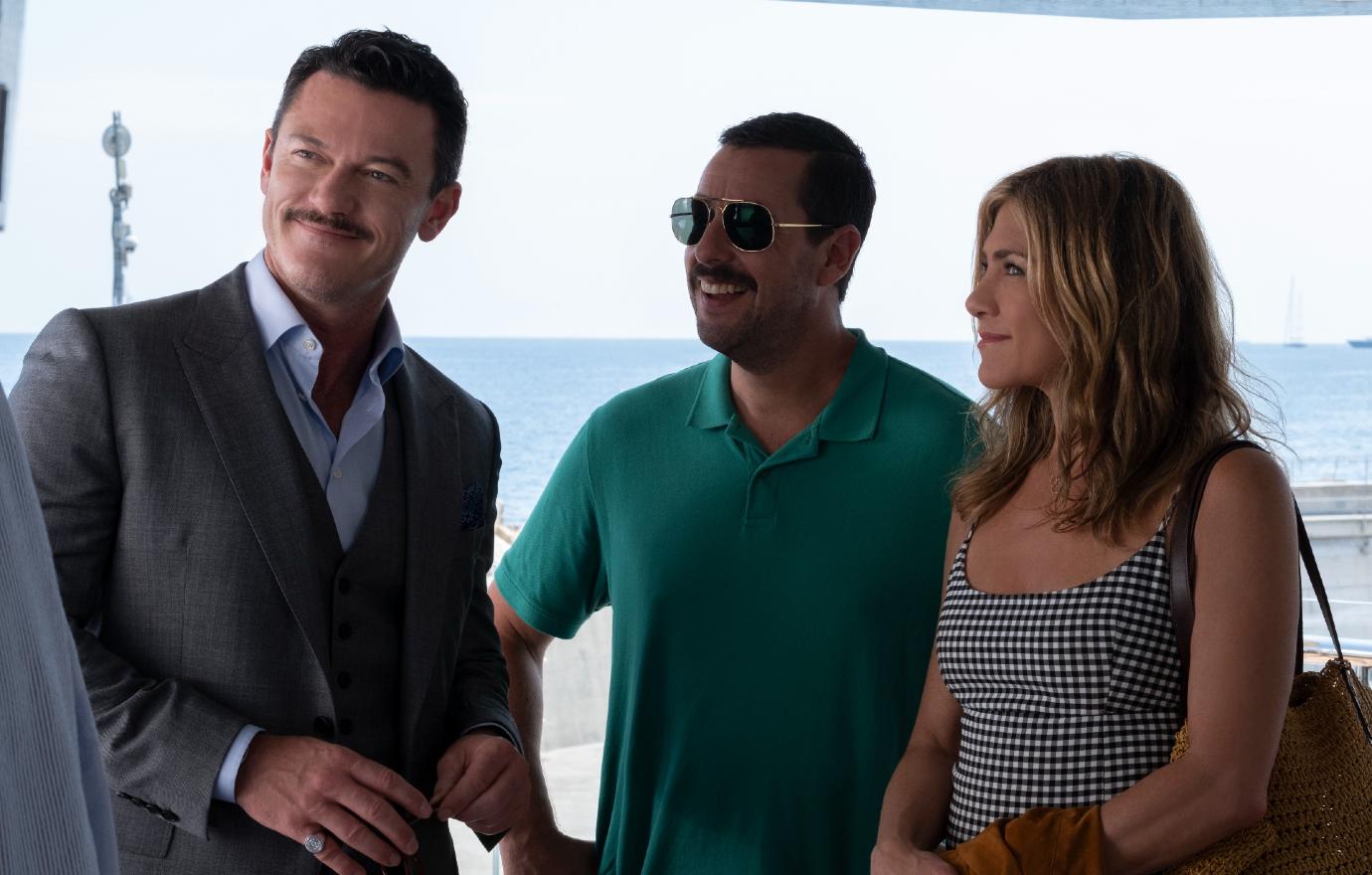 At the end of the video, which debuted at a Netflix press event, the tagline "More mystery, some murders" flashes across the screen.
Jeremy Garelick is set to direct, and it was reported by Deadline that filming will take place in Paris and the Caribbean.
Article continues below advertisement
The original movie follows Aniston and Sandler's married characters as they get tangled up in a murder case after they get invited to board the yacht of a billionaire. It received somewhat poor reviews from critics but was a hit with viewers.
In fact, over 30 million households tuned in within the first 72 hours of its release, making it the biggest opening weekend for an original movie at the time. Numbers were later adjusted to reveal that 83 million households worldwide had watched, making it the fifth-most watched original movie on Netflix.
Murder Mystery 2 will be the pair's third flick together, as they also starred in 2011's Just Go With It.
The Saturday Night Live alum wanted to make the Netflix project because it was about "a married couple that gets together and shows what it's like when you support each other and rely on each other," he explained to The Hollywood Reporter, while the Friends actress joked that she joined the movie "because of [Sandler], that's the only reason."
Watch the costars' announcement video here.