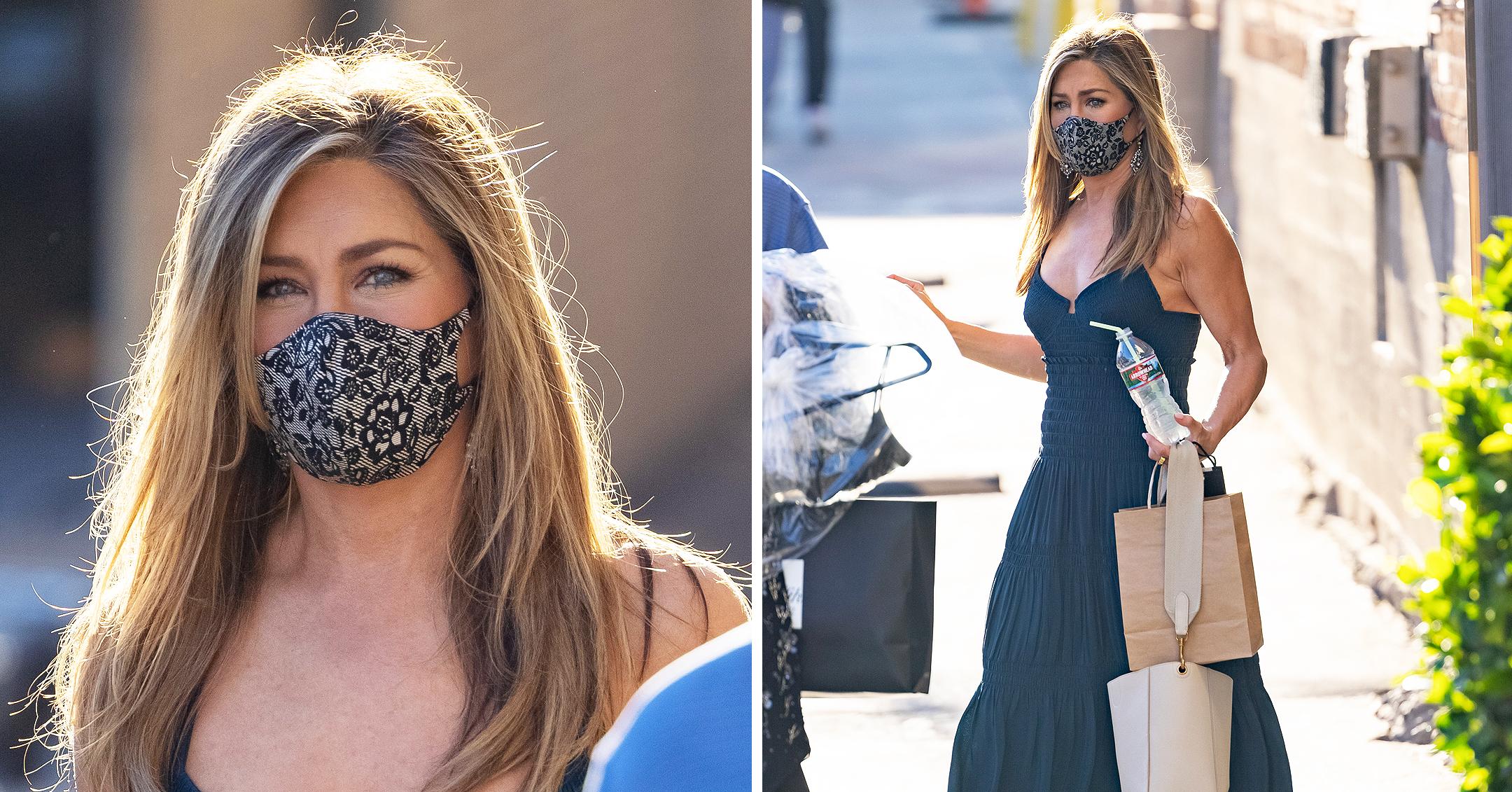 Jennifer Aniston Embraces The Last Days Of Summer In An Aegean Blue Maxi Dress: See Photos!
Who needs the Met Gala, anyway? Instead of joining countless stars in NYC for the fashion-forward soirée, Jennifer Aniston stayed put in Los Angeles and swung by pal Jimmy Kimmel's talk show.
As always, the actress looked flawless — keep scrolling to see what she wore!
Article continues below advertisement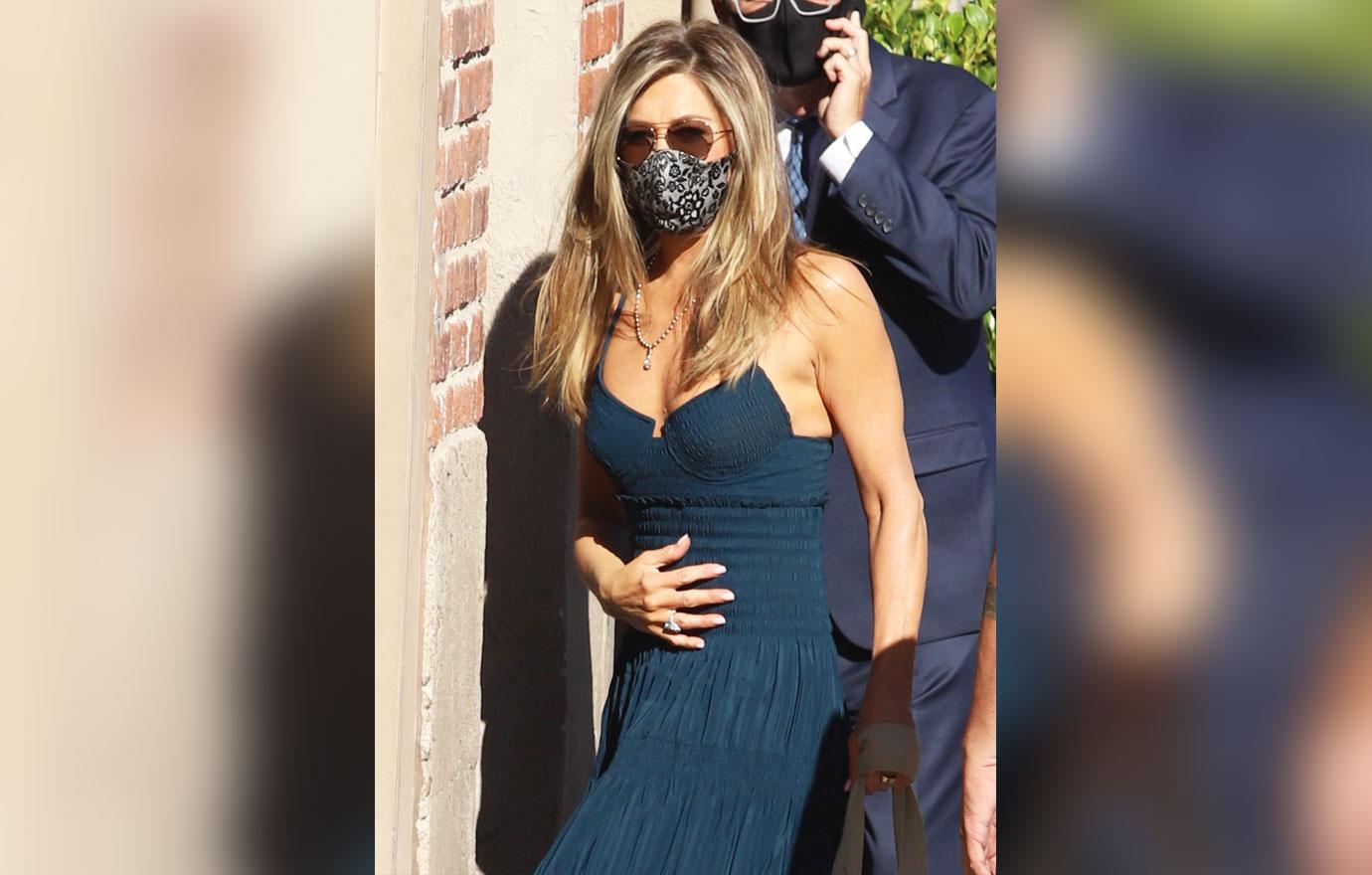 The Friends star looked great in Proenza Schouler's summery aegean blue sleeveless dress that featured a bustier-like neckline and ruched detailing. Aniston wore her signature locks down, donned a floral lace face mask and a pair of aviator sunnies.
Aniston has been an advocate for the COVID-19 vaccine, revealing that she's stopped seeing some pals who won't get vaccinated.
"There's still a large group of people who are anti-vaxxers or just don't listen to the facts. It's a real shame," she stated. "I've just lost a few people in my weekly routine who have refused or did not disclose [their vaccination status], and it was unfortunate."
Article continues below advertisement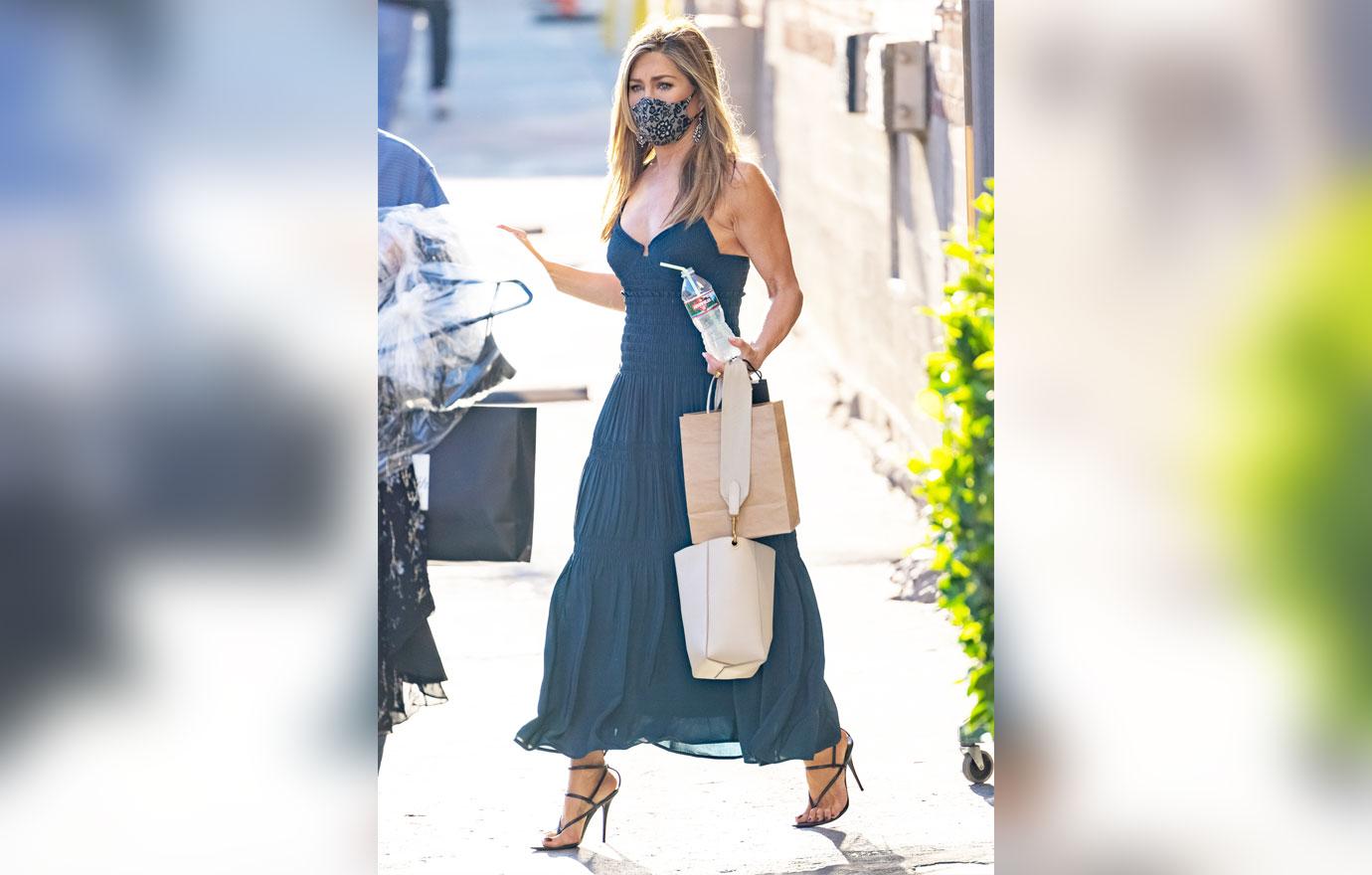 Another photo showed that the Smartwater ambassador was wearing a strappy pair of thong sandals and a dangly pair of earrings. She also carried a cream bucket bag.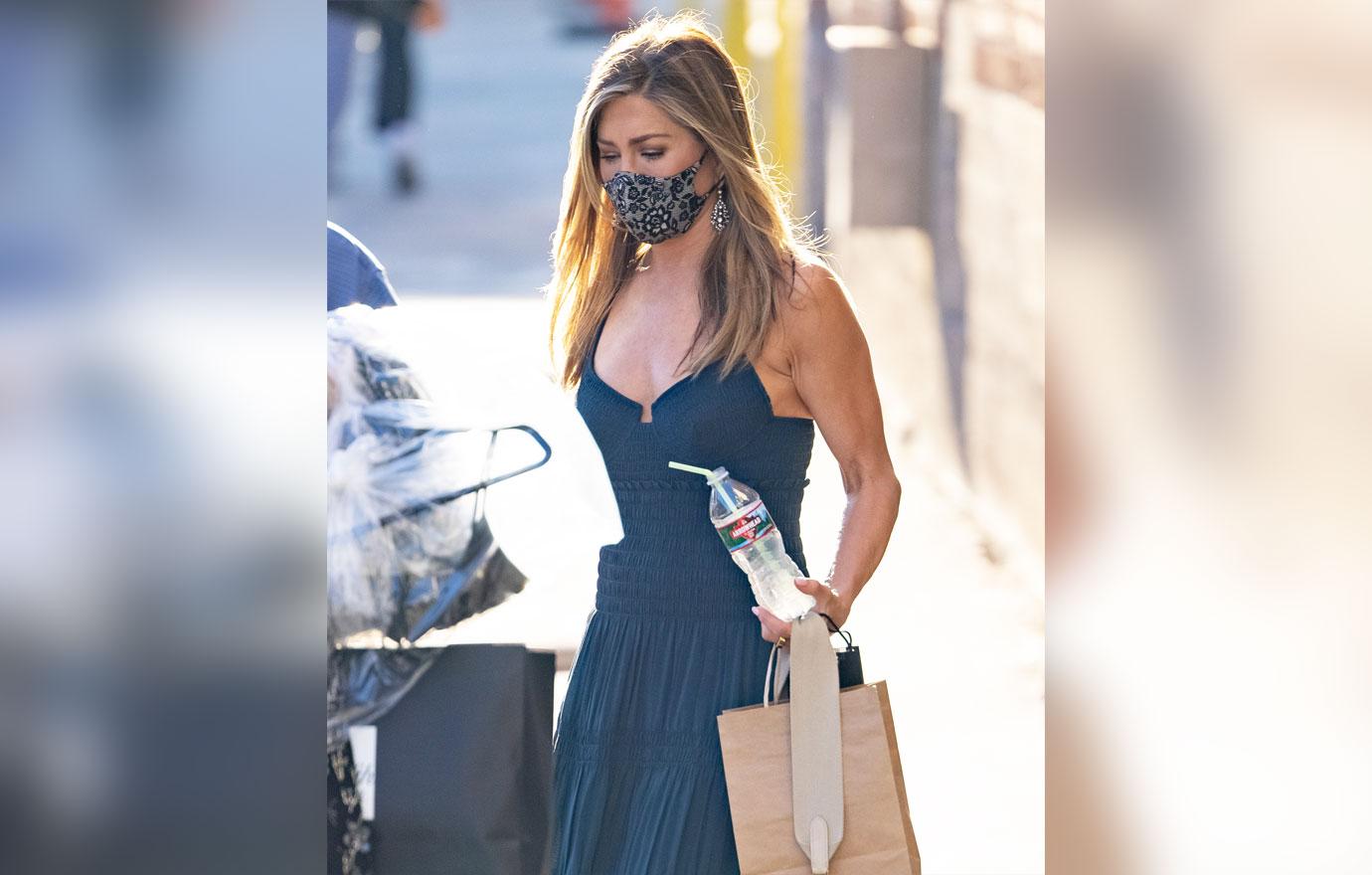 During her appearance on Kimmel's show, the Morning Show star gave the scoop on her new haircare line LolaVie. After the comedian spritzed some of the product on his mane, the blonde babe joked that he's actually a "beauty guru" who "helped" her create the collection.
Article continues below advertisement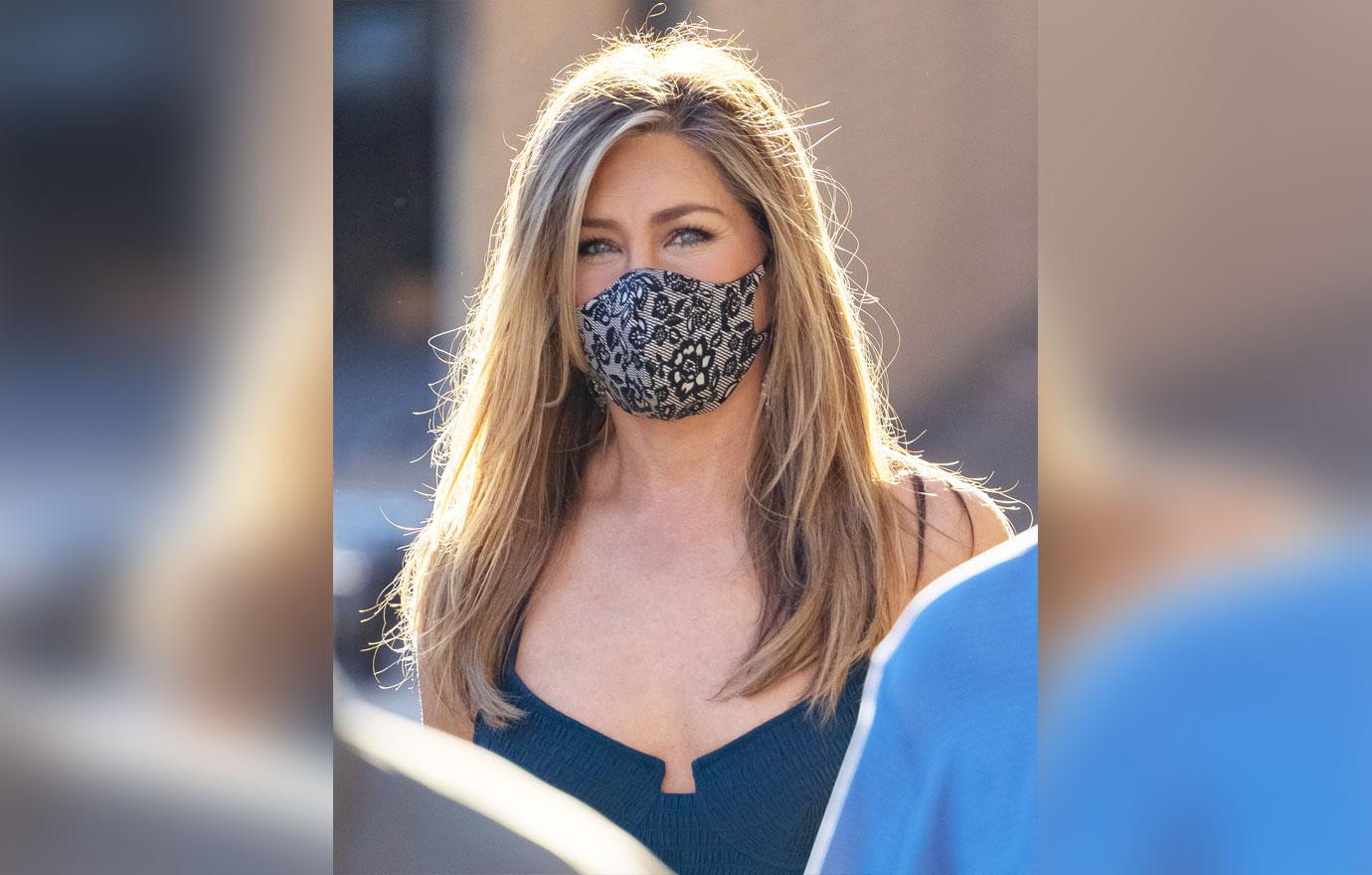 The Emmy winner unveiled LolaVie last week.
"This project has been in the works for a long time and I'm so excited to finally be able to introduce it to you. So much hard work from our incredible team went into making this line — and we're really proud to say it's been made WITHOUT all the bad stuff," she declared on Instagram. "We're paraben-free, silicone-free, sulfate-free, phthalates-free, gluten-free, vegan… and of course CRUELTY-FREE, because we love our animals."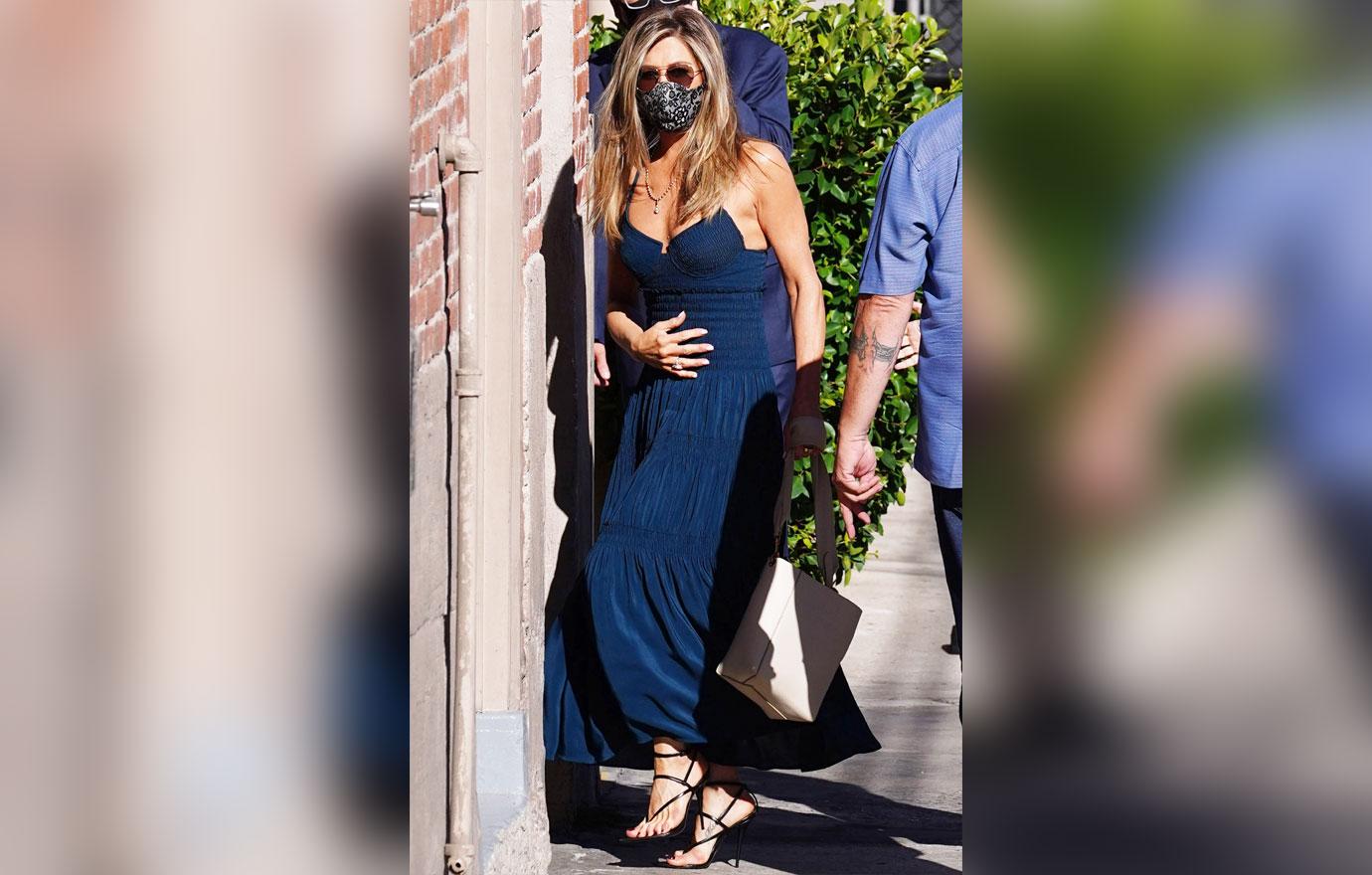 At the moment, only the Glossing Detangler is available, but the movie star promised, "there's so much more to come."
"We're going to have a special launch for each [product] when they're ready," she explained. "It'll be like little rollouts here and there."