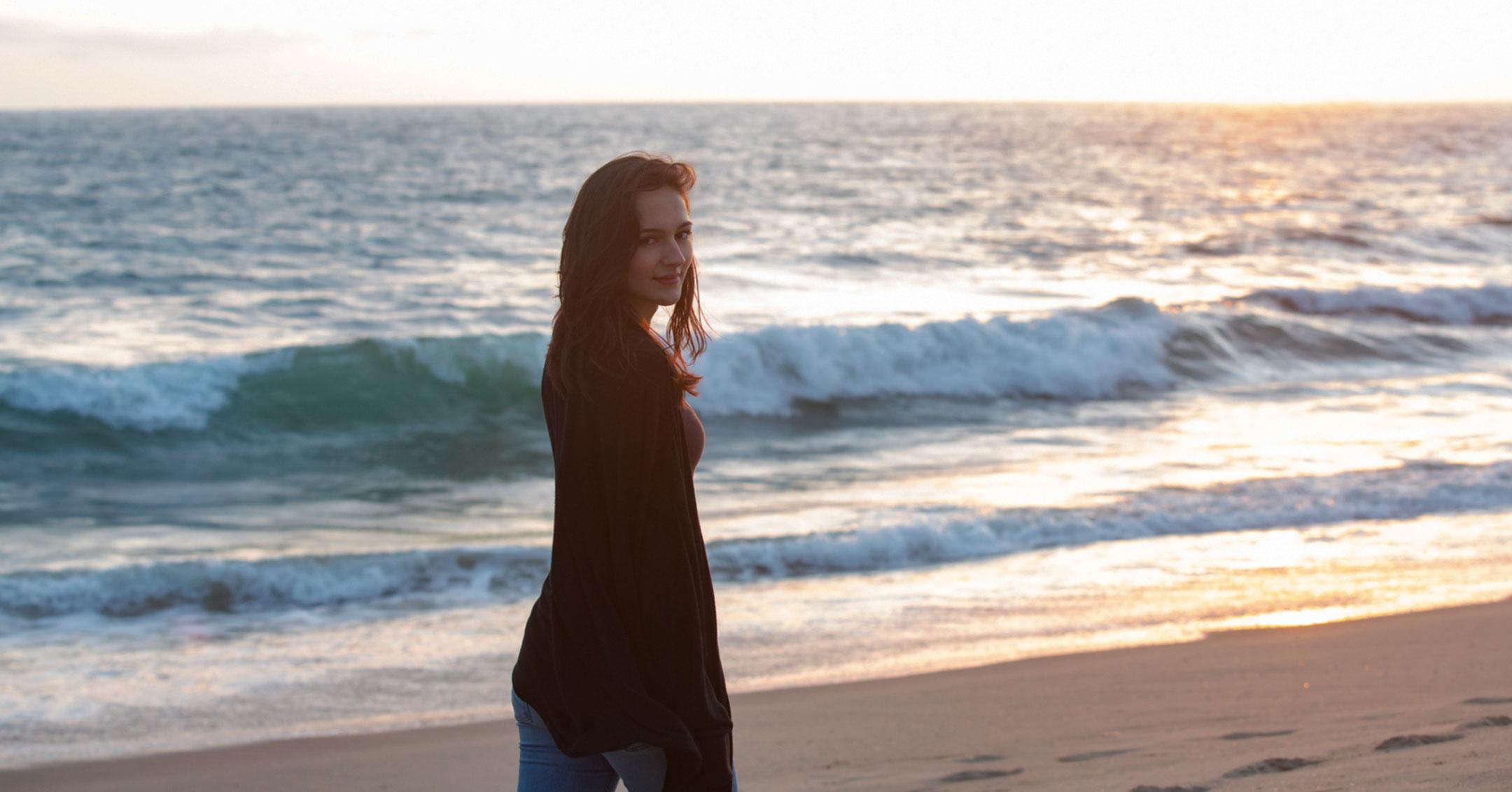 Exclusive: Jane Noury Wants Her 'Coming-Of-Age' Docuseries 'Always Jane' To Show That 'Love & Acceptance Is Very Important': 'It's Worth Helping One Person'
For the last few years, Jane Noury — who grew up as a boy and later transitioned into a woman — has been documenting her life, and now others will get to see how far she's come in her new four-part docuseries called Always Jane, which was released on Prime Video on Friday, November 12.
Article continues below advertisement
"It started from me being a senior in high school up until me deciding what I was going to do for college, and we filmed for about a year and a half. This was when I was starting my senior year of high school, I was starting my modeling career and going through COVID, having my surgery, graduating high school, deciding college, so that is pretty much what the story goes through," the 20-year-old exclusively tells Morning Honey. "It is based on being transgender, and we go into very serious conversations about that topic, but it's also really just about me figuring out my life. It's kind of like a coming-of-age story and a love story. It's a very fun-loving show; there is a lot of crying, a lot of laughing, but it's a lot of fun, honestly."
The reality star had no idea that she would be featured on camera when she met her now-director, Jonathan Hyde, in late 2020.
Article continues below advertisement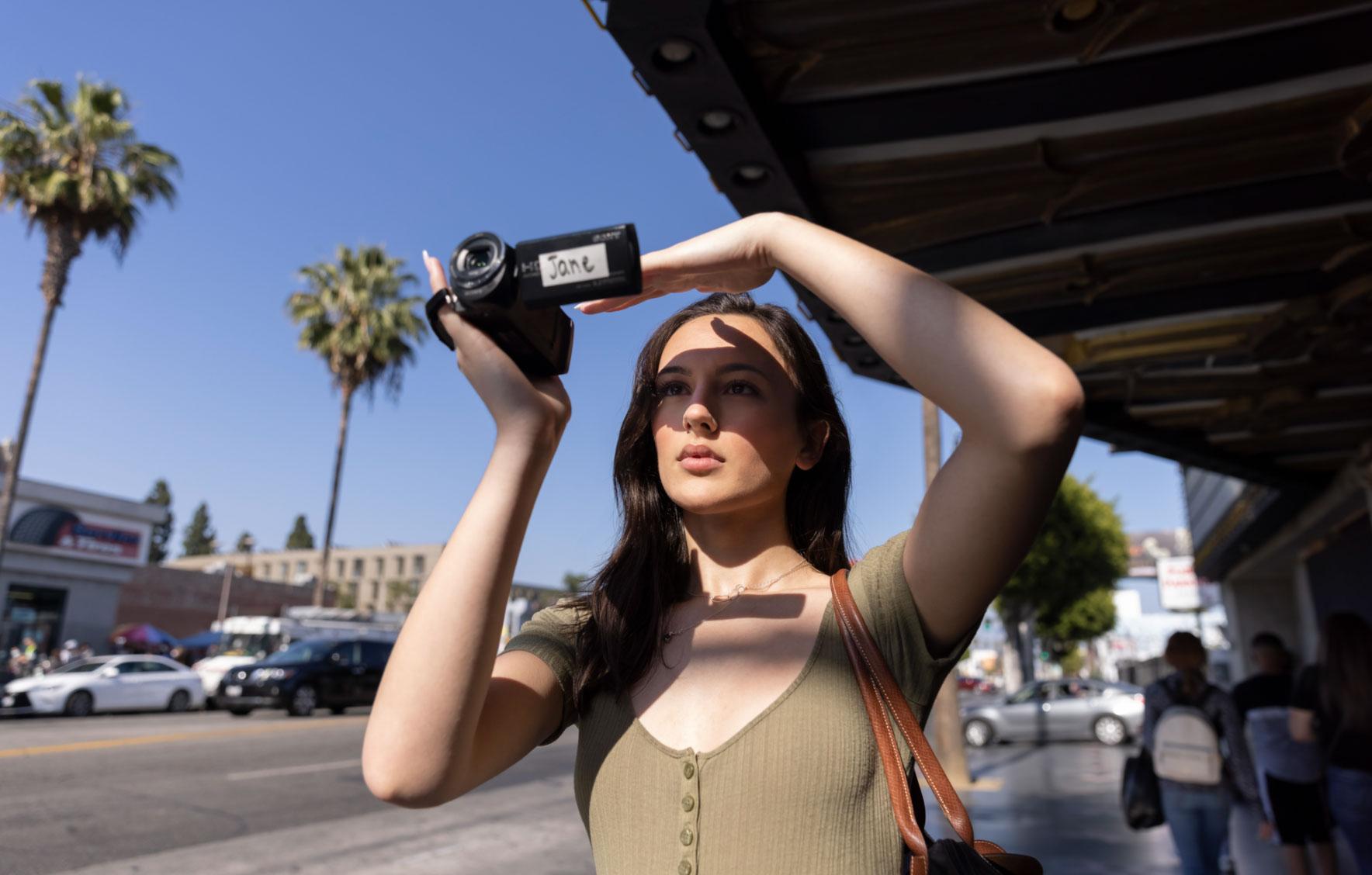 Noury's mom had encouraged her to apply to modeling agencies in New York and Los Angeles, and when she heard back from one, they wanted her to be in their competition.
"It was 20 other trans models who got in, and we all kind of met in New York City for a brunch — that is how I met Jonathan," she recalls. "He was kind of documenting the whole competition. He had an interview with me and my mom and we just talked. We had a really in depth conversation about my life and how I was so lucky and privileged to have an accepting family from the very start of me coming out. I think he was really inspired by my story and he let me take home some little camcorders to record myself up until the competition."
Article continues below advertisement
After the event wrapped, Noury "kept recording, and I didn't stop."
"I wanted to capture it for mostly the memories, and then Jonathan started coming to my house and he would record other interviews. We just started building up a lot of content and footage, and he had this very big vision," she says.
From there, the two pitched big mainstream outlets, and Amazon ended up being interested.
"Jonathan really believed in our story and he really wanted it to be seen," she says. "We all felt like we wanted to share a message of love and acceptance from a family — not only for a trans child — but I think it's a lesson to just love your child, regardless of anything."
Article continues below advertisement
Though it may be intimidating to have cameras in your face, the New York resident didn't seem to mind. "It kind of just felt like my own diary in a way because I was going through so many emotions at the time — going through so much stuff with COVID and getting my surgery," she says. "It kind of was therapeutic in a way to document it and get my emotions out at the same time, so it was a lot of fun."
However, Noury admits "there was always this fear of being judged or not representing my community in the right light" when having these candid chats on screen.
"There did feel a little bit of pressure to say the right things, act a certain way when a big camera is in your face, but you have to get past that and just realize, none of that really matters, you just got to be honest and just get through it," she states. "It was hard to be honest, because for so long, I didn't really have a voice — from not being able to come out and then coming out and still not being able to really voice my own opinion ... I feel like I could speak my truth."
Article continues below advertisement
After Noury "found out I was trans from a YouTube video" — she watched Gigi Gorgeous' clip, which helped her realize she was going through the same thing — her parents fortunately fully accepted her, but she understands that might not always be the case.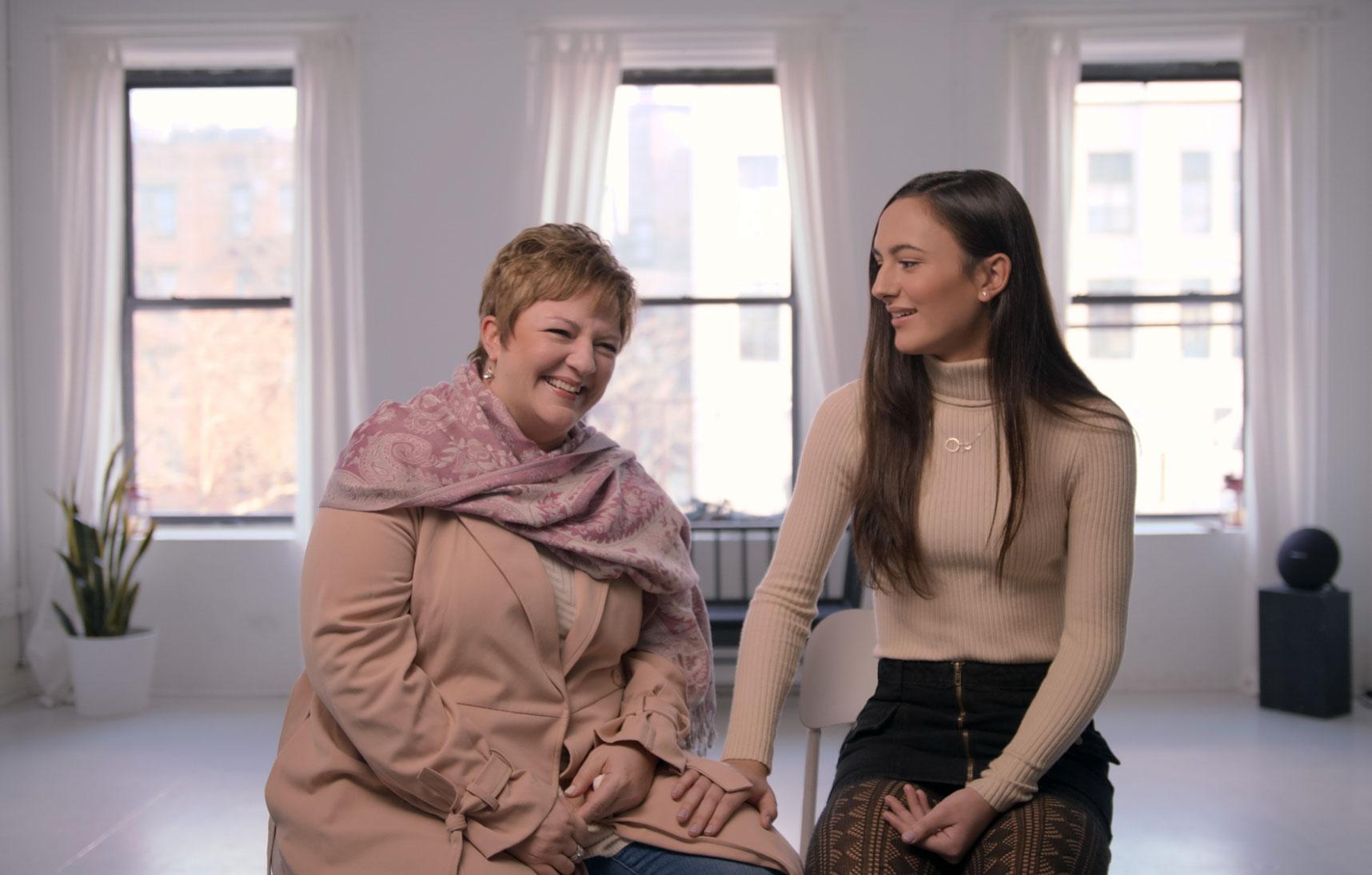 "I was definitely nervous before I came out," she confesses. "There was a lot of angst and pressure and anxiety beforehand because I can't predict everything. I had a feeling they would listen to me and try to understand, but you never know. It was hard, but after I was finally honest, they just accepted me regardless. I waited eight months [to tell anyone else], and we were just going to medical professionals, I was going in therapy, we did family therapy, we were educating ourselves and taking the time that we needed to make sure that this is what I wanted to do because it is a big decision."
Article continues below advertisement
She adds, "It wasn't just me transitioning, everyone else was kind of transitioning with me — with the name change, the pronouns, treating me as I am now, who I wanted to be, who I was starting to become. I am just very grateful for them and I am very privileged to have them as my family."
So far, the feedback Noury has received from fans and followers has been "amazing."
Article continues below advertisement
"They are telling me they are inspired – it inspires me," she gushes. "That is so inspiring that I helped someone or maybe guided someone or helped them in some little way, that is so amazing. It warms my heart because life is hard enough already, so hearing someone say thank you, I am like, 'Thank you for what? Don't thank me, just be happy, get through it, love yourself and just continue on living and enjoy your life!' It's really sweet and heartwarming."
Ultimately, Noury hopes the show will teach people many lessons. "I would say love and acceptance is very important, and if you're not accepting or you're not open minded, the least you can do is be respectful, regardless of trans or not," she says."Be respectful of other people's journeys and lives because when people are bullying other people for something that someone else went through that they don't understand, it's just not nice."
Article continues below advertisement
"People deserve to be happy and accepted for who they are," she expresses.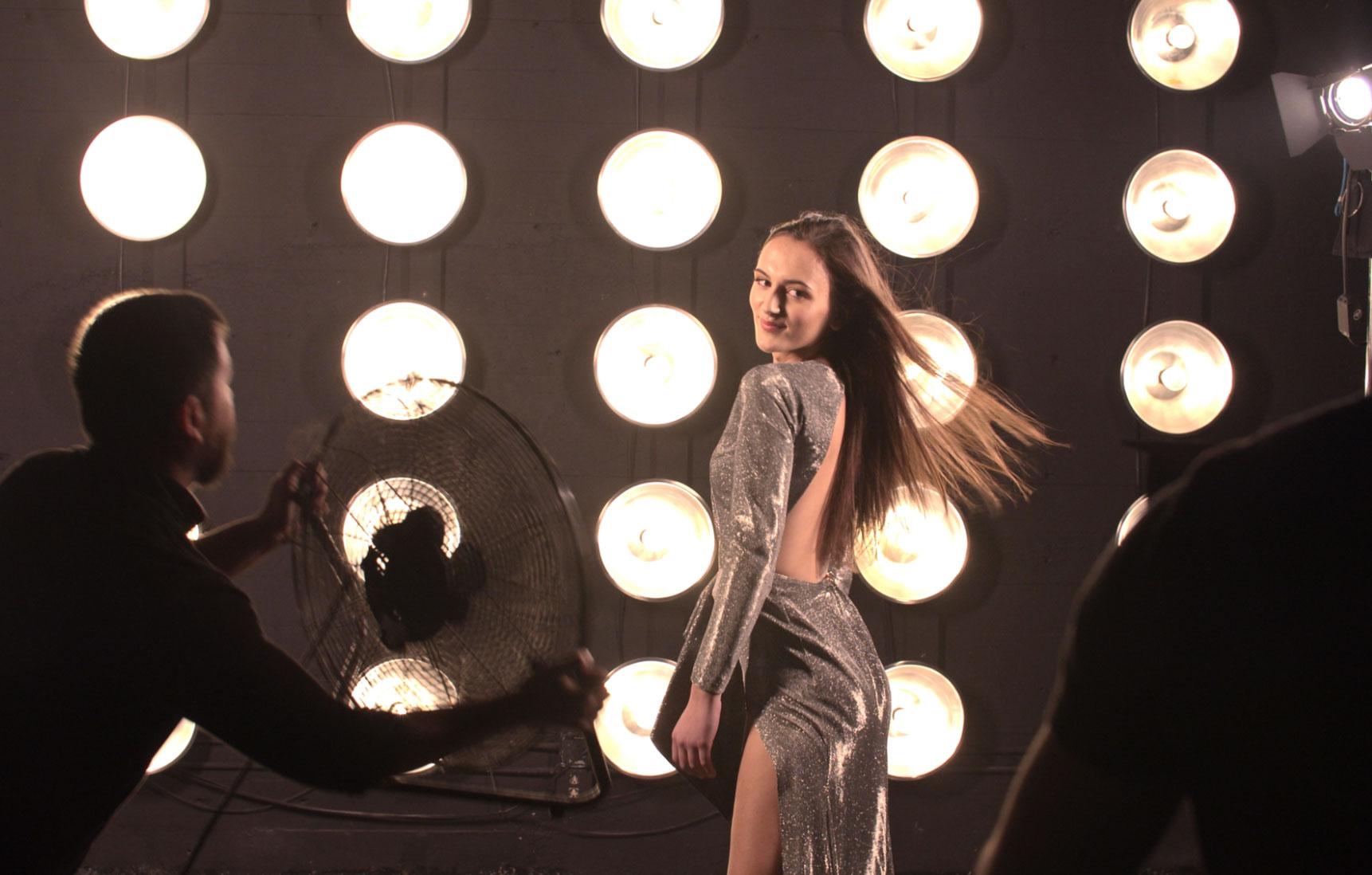 At the moment, the student is studying film at the School of Visual Arts in the Big Apple, and she couldn't be more excited to share her journey with others. "I am having fun! I am in the city, I am learning a lot now. I feel like I am so different from how I was when the show came out. I feel like I have changed so much, and I am really happy. I am in a good place, I am learning, I am making new friends, and I am just enjoying my time here in the city," she says.