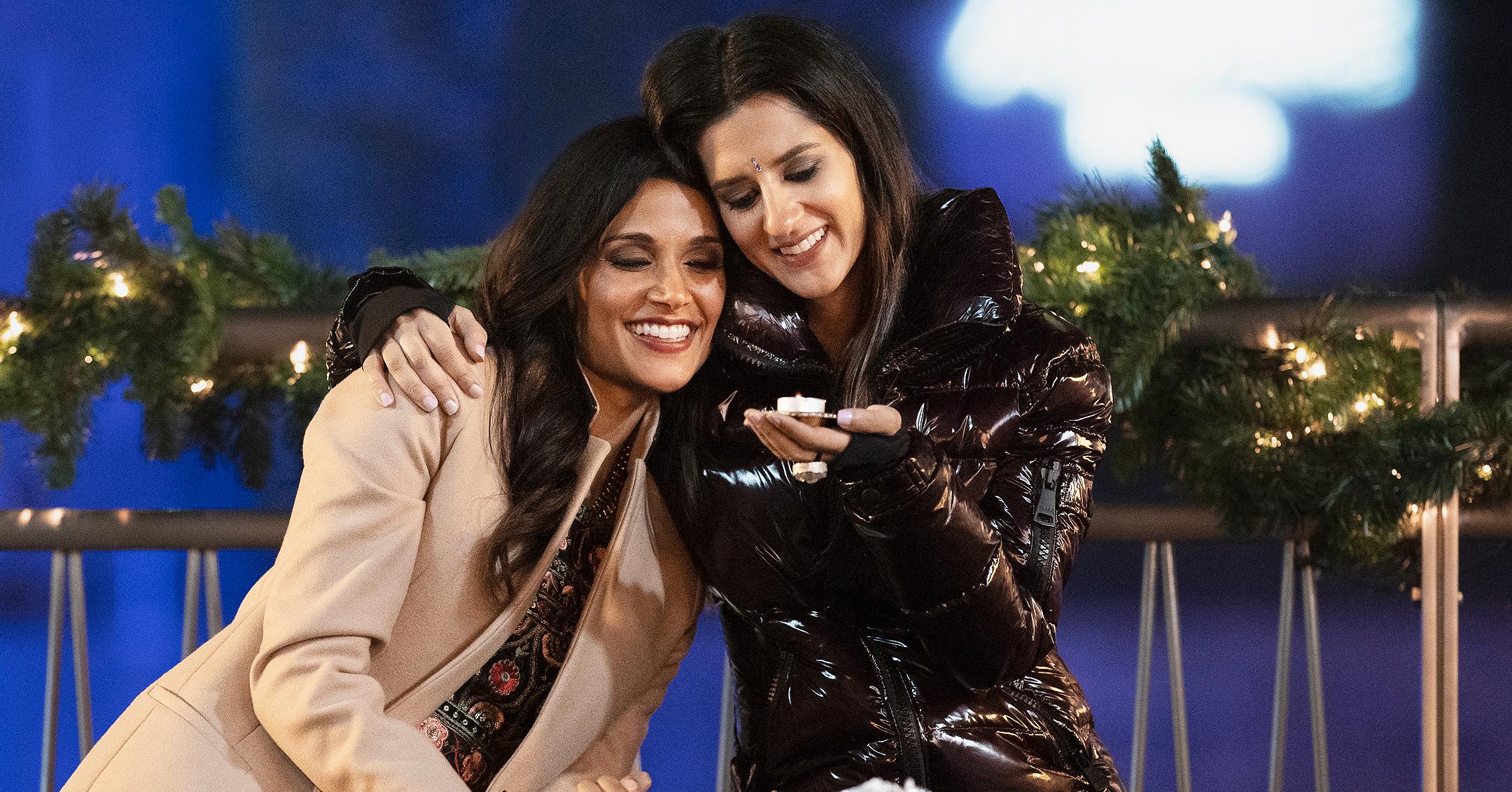 Exclusive: 'Hot Mess Holiday' Creators Are Proud To Break Barriers By Making The First Buddy Comedy Starring South Asian Women: 'Overwhelmed With Gratitude'
For the last seven years, Surina Jindal and Melanie Chandra have tried to get Hot Mess Holiday made into a movie. Since the flick is the first buddy comedy starring South Asian women and the first mainstream holiday movie that celebrates Diwali, it was a lot harder to convince people to invest in the project.
Article continues below advertisement
"It's been a massive rollercoaster of ups and downs over the course of seven years of trying to get this film made. It was one of those things where it felt like a far off pipe dream, because like any actor, you just think, 'OK, comedy.' Then you hear stories of Broad City getting picked up, look at Insecure – you don't think that could actually happen to you. Through every rejection, it still felt like there was a thread of hope for some reason," Jindal, who met Chandra in 2011 and have been pals since, exclusively tells Morning Honey.
As soon as Viacom asked the ladies to "do a holiday-themed movie," they immediately said it had to be about Diwali.
"We need to celebrate who we are and what we stand for, and the fact that we haven't seen anything like this before. So, it was a no-brainer to do Diwali," Jindal explains of how things came to be.
Article continues below advertisement
From there, the comedy — which is about two friends who take a trip to Chicago around the holidays after one of them gets dumped — came to life, and they were able to nab some amazing talent, too.
In addition to Jindal and Chandra, Kal Penn, Tituss Burgess, Chris Parnell, Lilly Singh and more signed on, which was a real dream for the duo.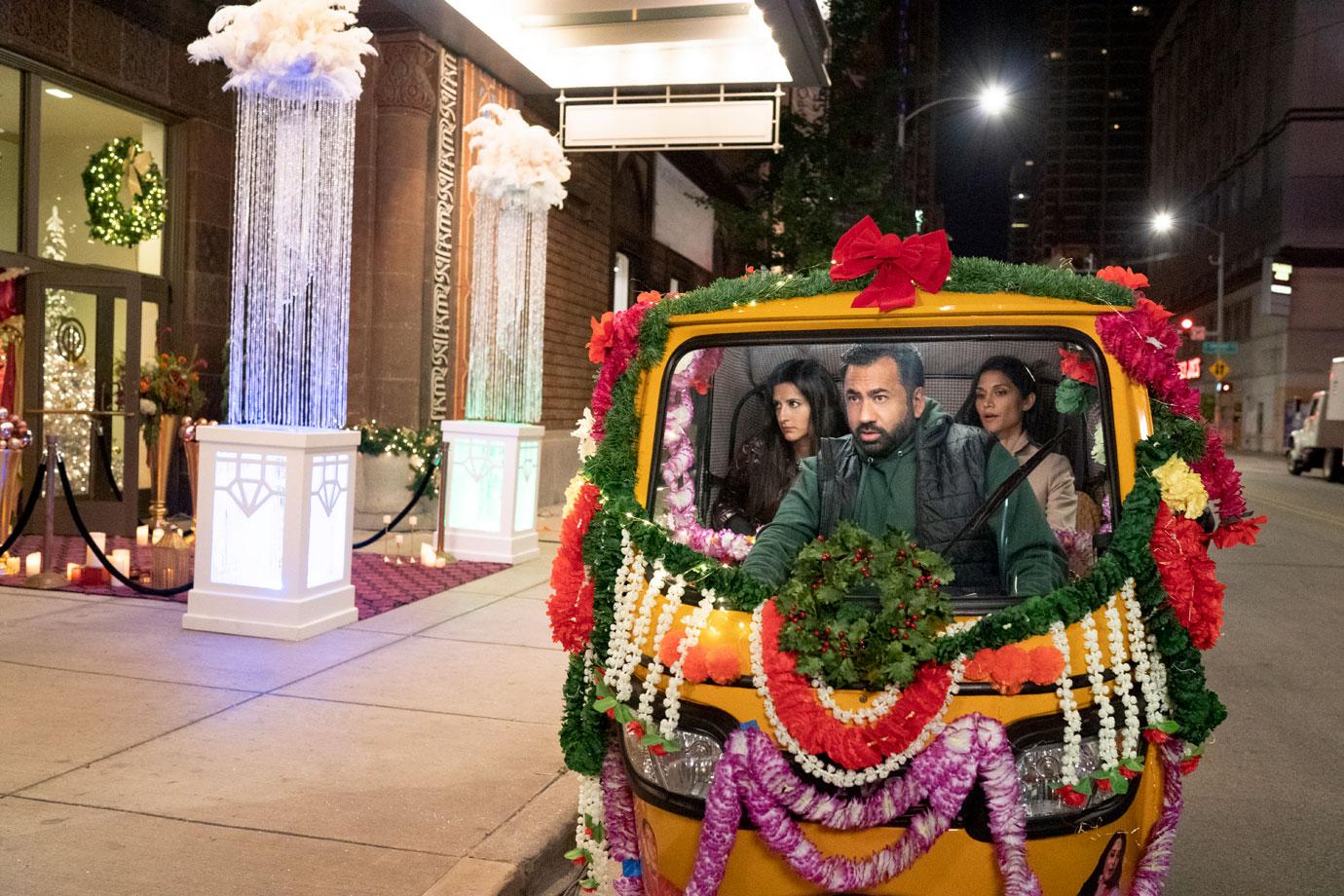 Article continues below advertisement
"I am just overwhelmed with gratitude, honestly," Chandra admits. "When we look at the collaborators behind this project and the cast of this project, we cannot believe how many talented and humble and gracious people have joined our team – it's really meaningful for us. It's a testament to the type of people me and Surina are. Everyone is a class act — especially Kal Penn. I can go on and on about him, but he has really taught us to be patient, he's been with us, holding our hands through crisis management, sticking up for us, being two women of color and going through this whole process."
She continues, "It's been really, really exhausting, and we've had to prove ourselves over and over and over again and having someone like Kal Penn on our side has been so tremendous for us."
Meanwhile, Jindal couldn't believe that she was getting face time with Parnell, as she watched 30 Rock during quarantine and was starstruck.
"I am obsessed with Rick and Morty and Archer and he does voiceovers in both of them, so I was like, 'Oh my God! I can't believe Dr. Leo Spaceman [from 30 Rock] is right next to me, and he said, 'You know I am more than my characters, right?'" she quips. "Everyone acted like they were so gracious to be a part of the movie. We were lucky to have them, but they were like, 'No, we are happy to be here, we are so lucky to be here, thank you for having us.' It was a lot of love going around."
Article continues below advertisement
As to why people should tune into the comedy, Chandra says: "I think it's just really fresh, and I don't think there is anything else like this. I just think it's going to be a lot of fun."
Jindall adds, "It's a cute rom-com between two best girlfriends and that is always fun to get behind! It's called Hot Mess Holiday for a reason — it's fun to see people get into a hot mess and have to crawl and dig their way out and test their friendship along the way, so it's really relatable in a cute way for everyone."
At the end of the day, Jindal and Chandra knew this movie needed to be seen — especially in today's day and age.
Article continues below advertisement
"We never saw ourselves reflected on screen as Indian American women – the only role models we had on TV were Kal Penn, and Kal Penn is in our movie – everything is coming full circle — but when Surina talked about what kept us going over the years to get a movie like this on TV that stars a predominantly a south Asian cast, we're doing it for the young people out there who haven't gotten to see many of themselves reflected on screen," Chandra notes. "I think for us, there is so much meaning to that — representation really does count for something today, and we just hope that they can see our movie out there and our journey and perseverance and that they can know that they can do it themselves too."
The pair is looking forward to the moment when the movie is finally released, but for now, they reflected on how they've come.
Article continues below advertisement
"Just look at our journey – it took us seven years to get here. We are the creators, the stars, the executive producers behind this project," Chandra states. "We have been knocked down so many times, we've had so many false starts and false promises, suggestions, disappointments, but we made it. We are making it, we are crossing the finish line, and our names are on this project and in front of the camera, and we took every no, we learned from it and we moved forward in a bigger and better way. We continue to persevere and align ourselves with really great people and here we are."
Article continues below advertisement
Jindal adds, "I would say it's so important who you decide to surround yourself with. If there is that thread of hope that you have inside of you like, 'I am meant to do this or there is something out there for me,' keep going, keep going through the rejections and it's just time. It's a matter of time and you've got everything else on your side."
Hot Mess Holiday premieres on Sunday, December 11, at 7 p.m. on Comedy Central.