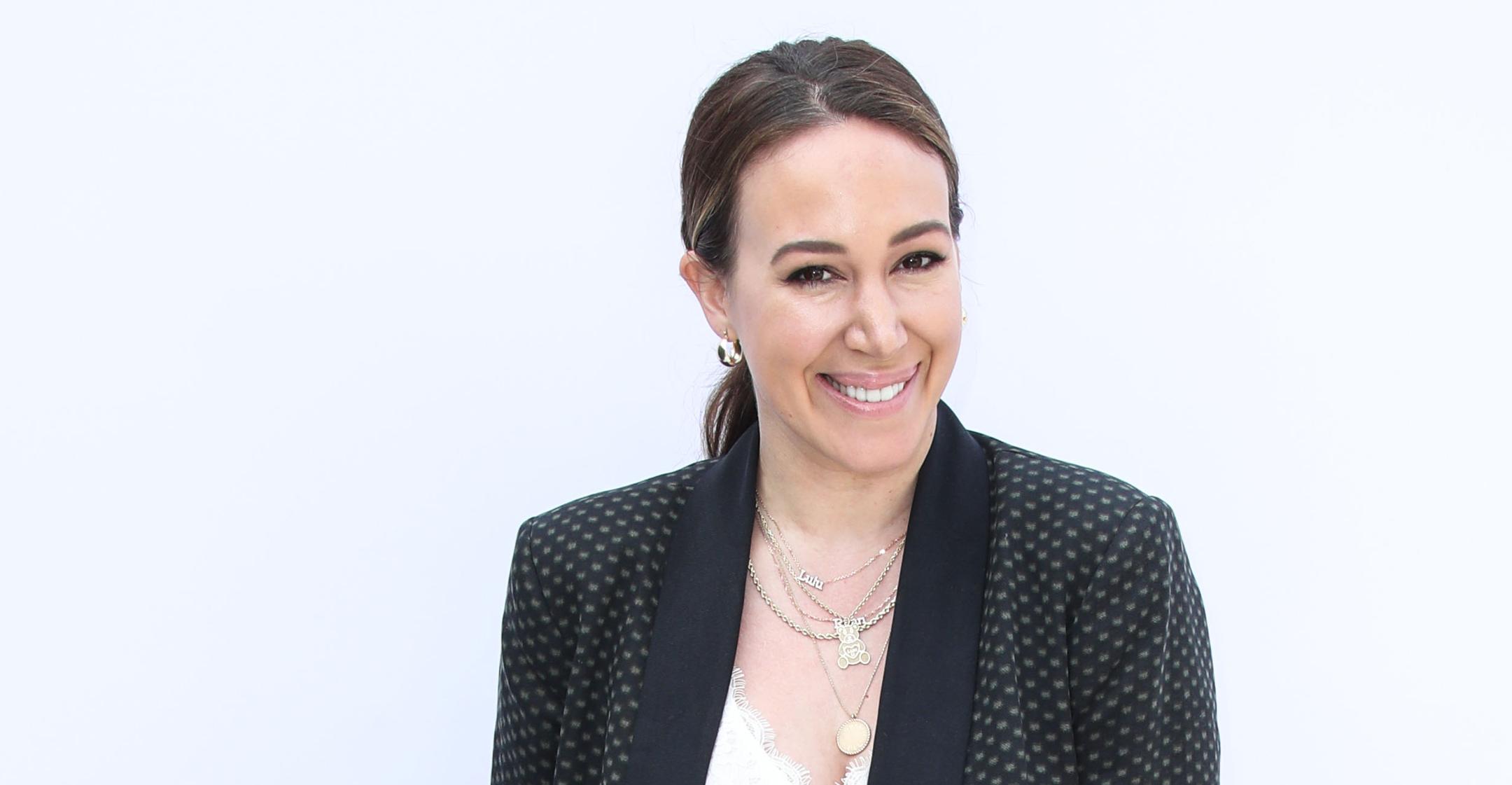 Exclusive: Haylie Duff Encourages Others To Embrace 'Everything That's Weird, Silly Or Crazy About Yourself' As Time Goes On
Even though Haylie Duff has been in show business since the early '00s, the actress has a great outlook on how to learn to love yourself as you get older.
Article continues below advertisement
"I mean there are so many ways to think about or look at it. I think about all of the thoughts I would have as my younger version of myself," the 36-year-old exclusively tells Morning Honey while promoting her partnership with Mrs. T's Pierogies, which launched their latest campaign called Mrs. T's All-Star Moms – a salute to the moms, shining a light on all the ways, big and small, they lift up their families and the people they love every day.
"I feel like we're constantly changing and stepping into a new version of who we are and sometimes we can get a little disconnected from that. I have certainly felt that in my life, like most people have, and I think that taking the time to spend time by yourself is such a great way to reconnect," she says. "There's a quote that says if you can't spend time by yourself, you're in bad company, and I think that's really true."
Article continues below advertisement
The mom-of-two certainly has a jam-packed résumé — actress, cookbook author, host and so much more — so she is aware that in this day and age, it's imperative to focus on yourself.
Article continues below advertisement
"We can really get caught up looking at other people's lives and comparing ourselves, and when I was a kid, we didn't do that, we didn't have that, and I think that's one thing that is hard for kids growing up in this generation," she explains. "They are born comparing themselves to other people, so I think just trying not to do that and just embracing everything that's weird and silly or crazy about yourself, which is hard to do when you're young, but as you get older, those traits tend to be really awesome. I think just spending time looking inside!"
If The Real Girl's Kitchen author can sneak away from her kids and get some "me" time, she loves to just curl up with a good book!
"When Ryan was first born, I was reading a million books because I was home, and I was just nursing a baby — and it was just one baby — and then somewhere along the way, once I had another child, I just kind of stopped reading," she reveals.
Article continues below advertisement
"So, I think the pandemic was also that thing that got me back into putting my phone away and reading a book; I have two books clubs. But it's also that I don't always want to go work out. Why is that the thing we're supposed to do when we have solo time? I want to read a good book or juicy book or whatever! And a bubble bath," she admits.
Meanwhile, Duff, who shares daughters Ryan, 5, and Lulu, 2, with fiancé Matt Rosenberg, is looking forward to spending a low-key Mother's Day with her brood — and she will most likely dive into some pierogies!
"Mrs. T's is launching their All-Star Moms campaign, and for me, I love this because Mother's Day is one of those tricky holidays, where sometimes moms work really hard on Mother's Day," she says of the new collab.
Article continues below advertisement
"You're trying to do something nice, but then you end up working really hard, and I just love that their campaign was a salute to all things that moms do and how hard they work and really recognizing that, telling moms how much you appreciate them," she adds. "I love that this campaign was the way to really tell them and show them. Mrs. T's, they are going to spotlight moms on their social media, there's prizes, there's cash, there's like a year of Mrs. T's Pierogies, so it's a really fun, interactive campaign."