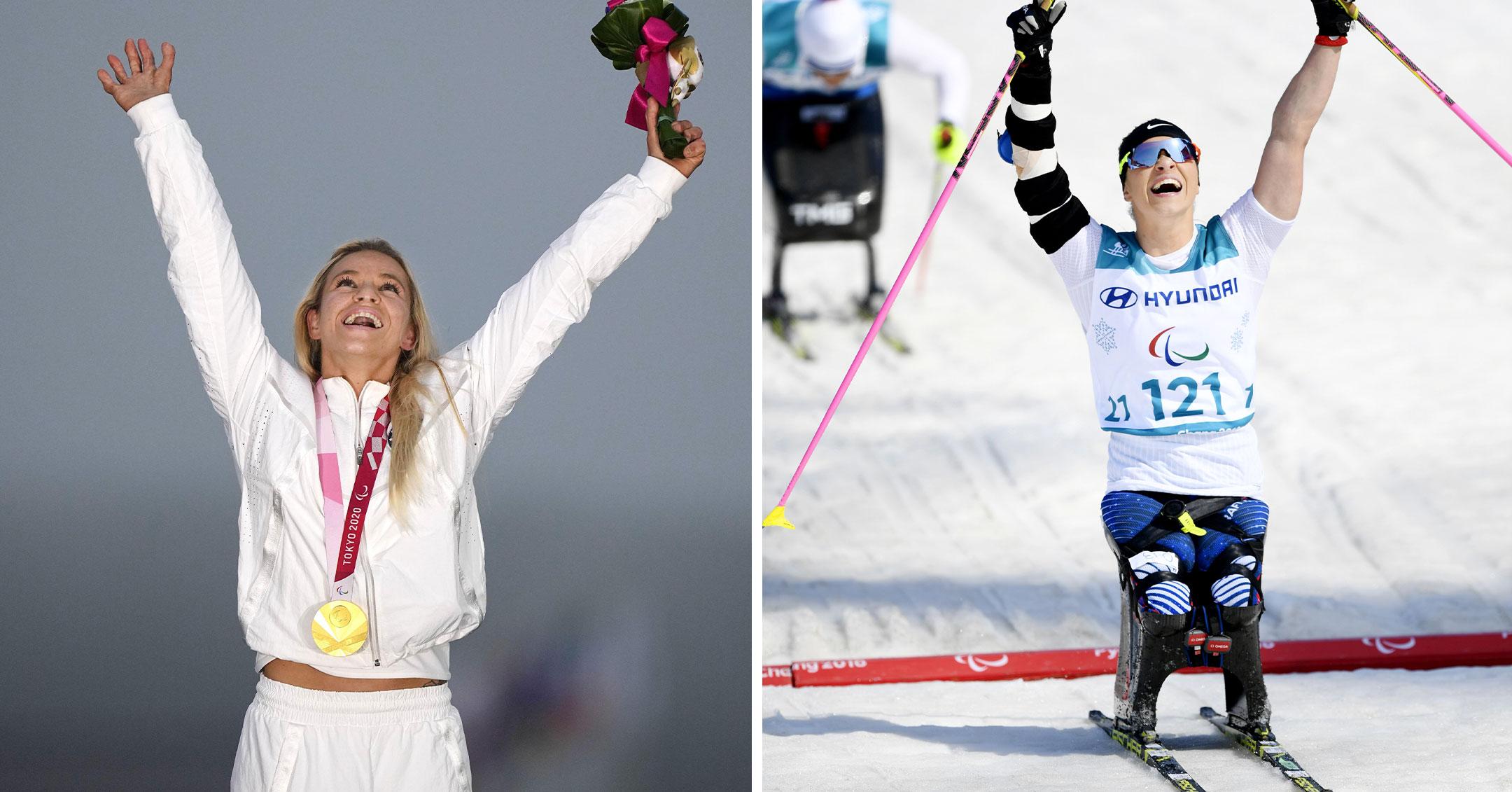 Exclusive: Paralympian Oksana Masters Says It's 'An Honor To Be Able To Share My Successes & Failures' With The World: 'I Was Not Always This Positive'
This past year, Oksana Masters has proved that she is a force to be reckoned with — she won gold at the Paralympic Games Tokyo 2020 and is currently competing for a spot on Team USA for the Paralympic Winter Games Beijing 2022.
Article continues below advertisement
Though Masters, 32 — who is a 10-time Paralympic medalist (4 golds, 3 silvers, 3 bronzes) and has prosthetic legs — is in it to win it, she admits she "was not always this positive."
"I struggled with it for so long because I never had that person to look up to that looked like me," the cross-country skier — who is working with The Hartford as part of its Ski Spectacular, one of the nation's largest winter sports festivals for people with disabilities, to help surprise an incredible athlete with new equipment – exclusively tells Morning Honey. "I saw myself as an athlete, I saw myself as winning something, I saw myself as representing the country, and I just am so happy that I get the opportunity to do so."
Article continues below advertisement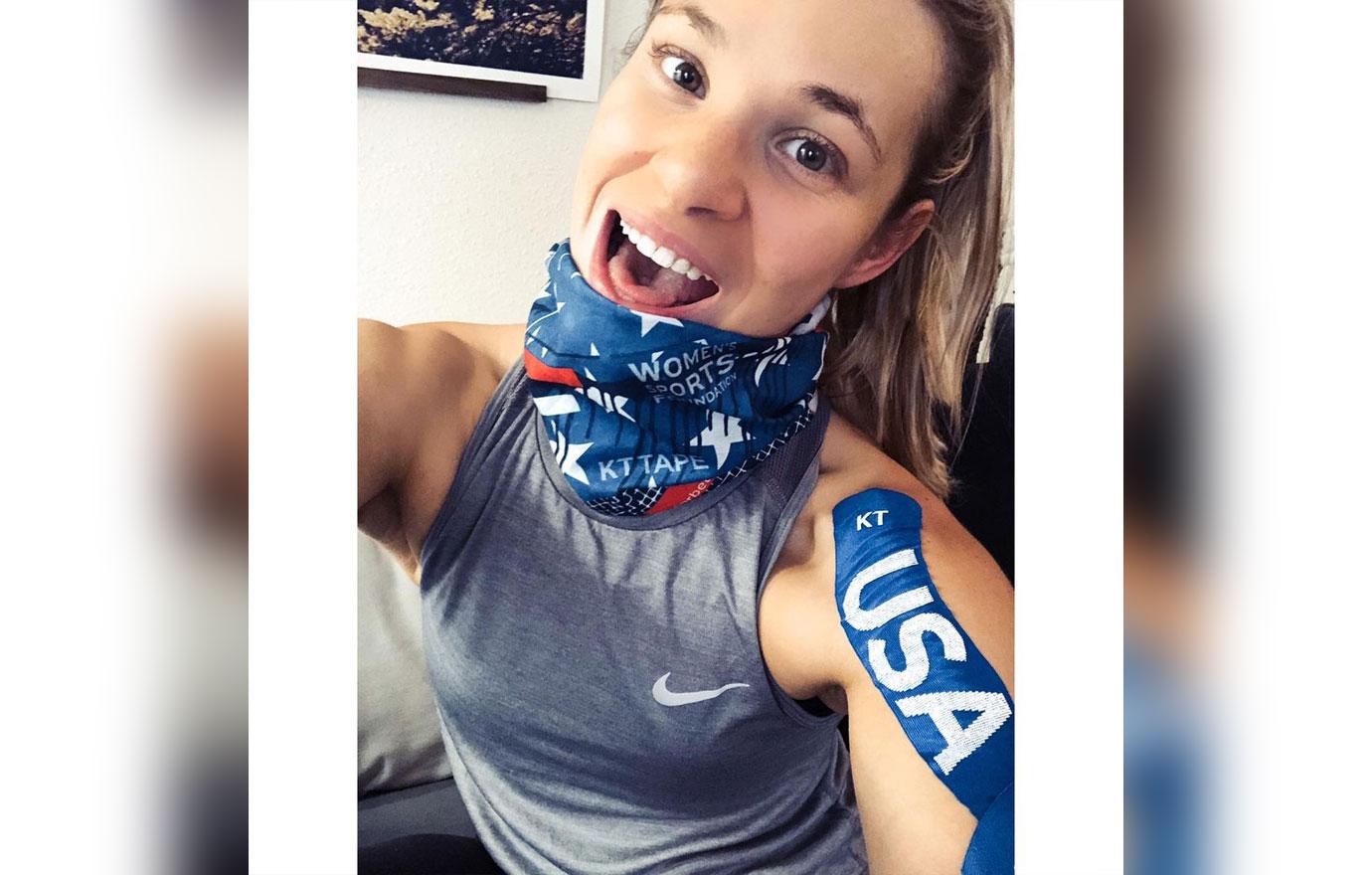 She continues, "It's an honor to be able to share my successes but also the failures. It doesn't matter if you have prosthetic legs or you're in a wheelchair. It looks different and that is all it is – there is no right and wrong way, there is no perfect timelines and there's a role for every single person."
Article continues below advertisement
Going forward, Masters wants others to "embrace" whatever makes them different. "You do not want to look like the person next to you. You are you and you have talents that no one is going to have and just celebrate that," she shares, adding that "there are going to be hard days."
Prior to going to Tokyo, the blonde beauty dealt with some health issues and did not think she would be leaving with any medals. Ultimately, she preserved, and she is still taking that pivotal moment in.
Article continues below advertisement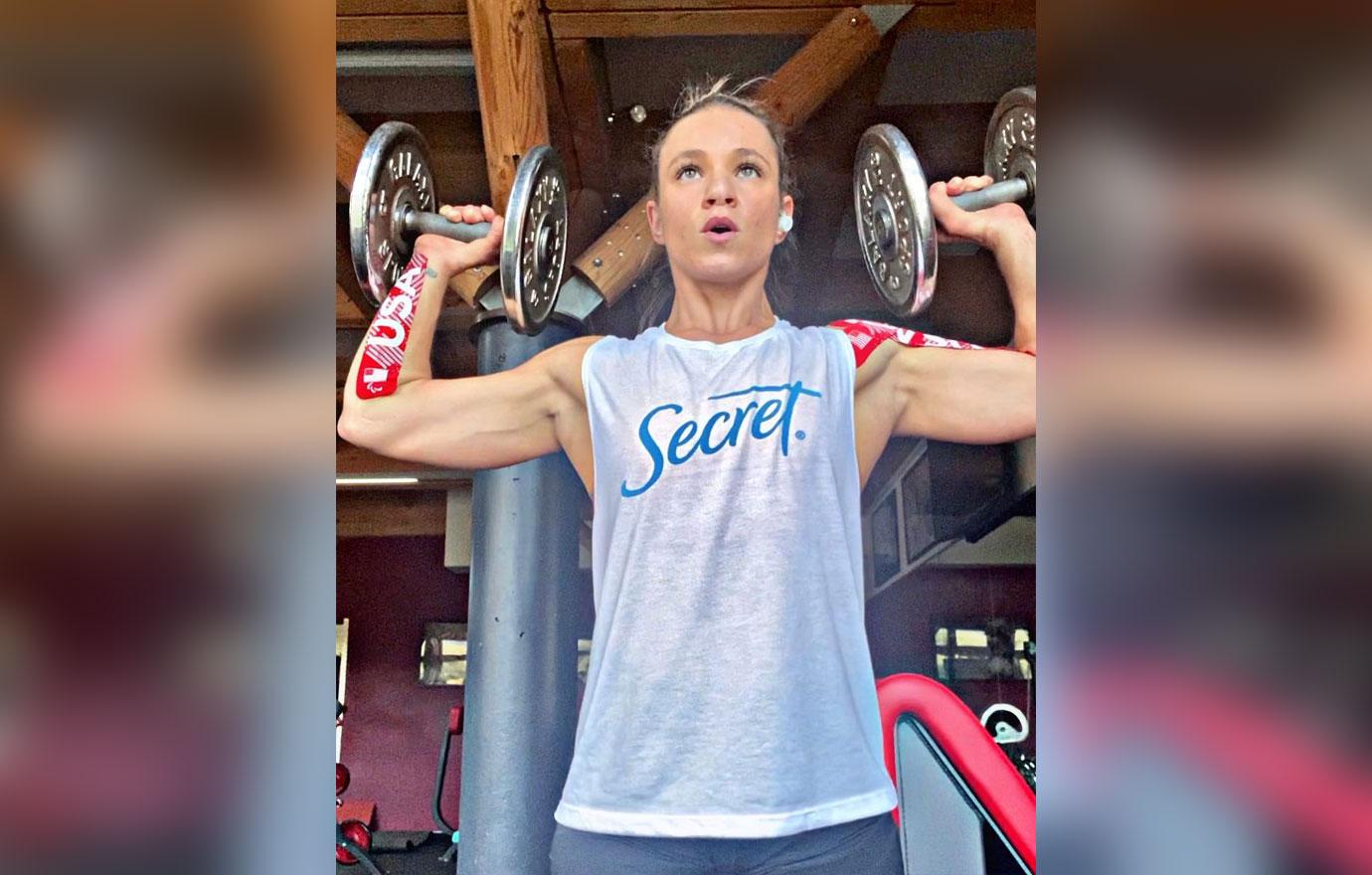 "I think it just shows the power of a team," she states. "It kind of gave me that confidence boost — I am fit, I can do it, I can show up on the start line where it matters and just hopefully be the best athlete I can be."
Article continues below advertisement
Masters, who took the gold in both the road race and time trial, is the fourth woman to win gold medals in the Summer and Winter Paralympics — a notable achievement.
"I wasn't the only one shocked – everybody was shocked!" she recalls of winning. "My mom had a heart attack, our coach was like, 'Holy cow, what just happened?' I honestly have never been so proud of myself as an athlete because it was a complete shock. No one saw it coming at all."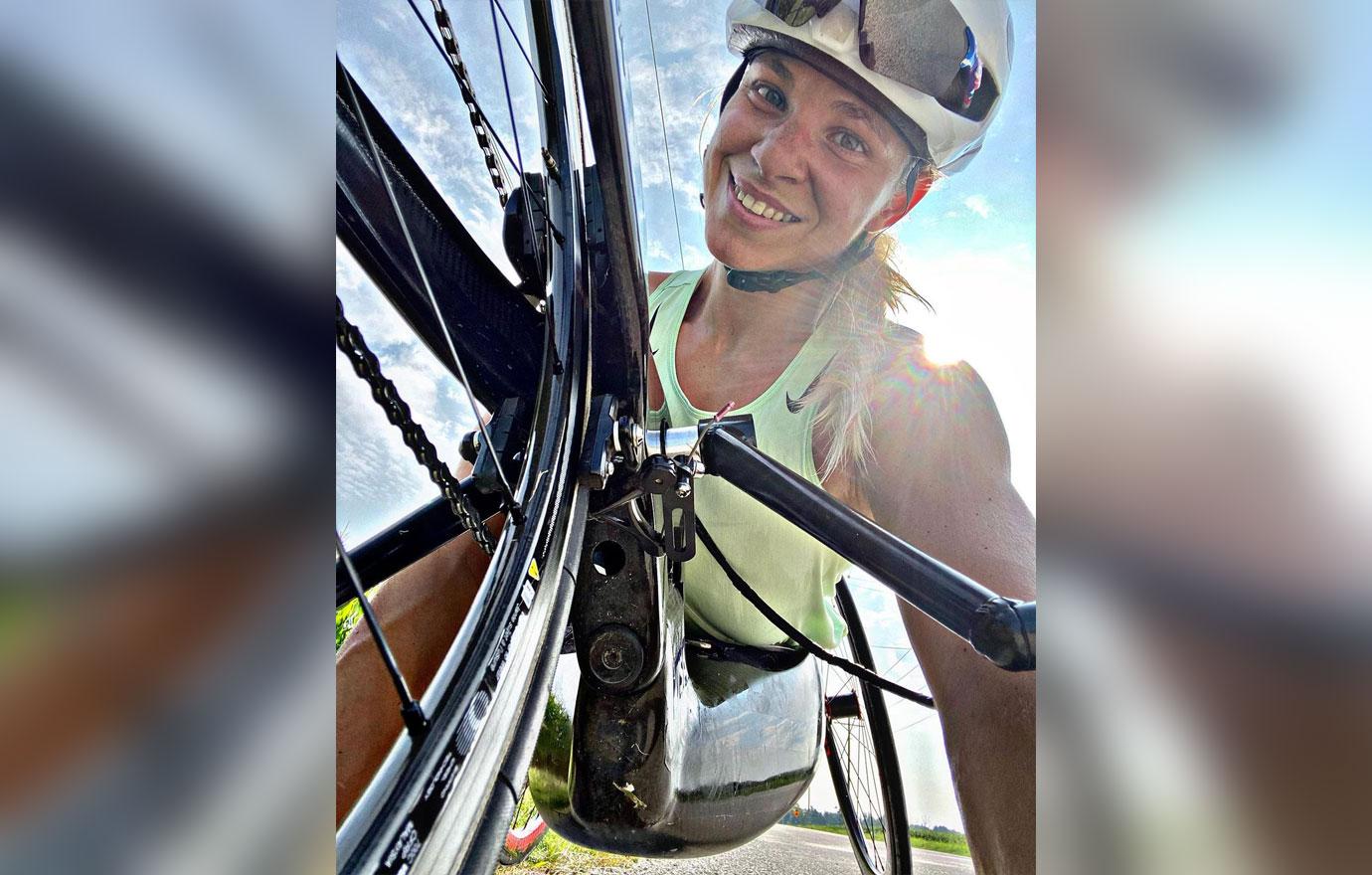 Article continues below advertisement
Masters never thought her career would take off, which is why she is proud to work with companies like The Hartford, as they are making it easy for someone to find their passion.
"I have been partnering with them for about four years now," she says of the collab. "When I got into sports, it was hard for me to really see myself as an athlete, and the hardest part about it was getting the equipment. When I started as a rower, it was so hard to get a boat and make that change from recreational to competitive because of the equipment. So, when they launched the Ability Equipped Program, it was everything. I want the next generation of athletes to have that, and one of the best parts about it is I get to surprise so many young athletes that have the same goals that I did when I was starting out and surprise them with their own custom equipment."
Article continues below advertisement
In fact, the Ukraine native got to surprise Keegan with a new set of skis last week. "When I got to watch her eyes light up when she got her own skis — personal skis that are for her height, her weight and her helmet — it's just everything I knew when I got my first piece of equipment," she gushes. "It just shows how it's such a ripple effect and everyone should go after their goals and dreams."
In the future, Masters would love to compete in the 2028 or 2030 games, in addition to starting her own coffee shop and inspiring others along the way.
Article continues below advertisement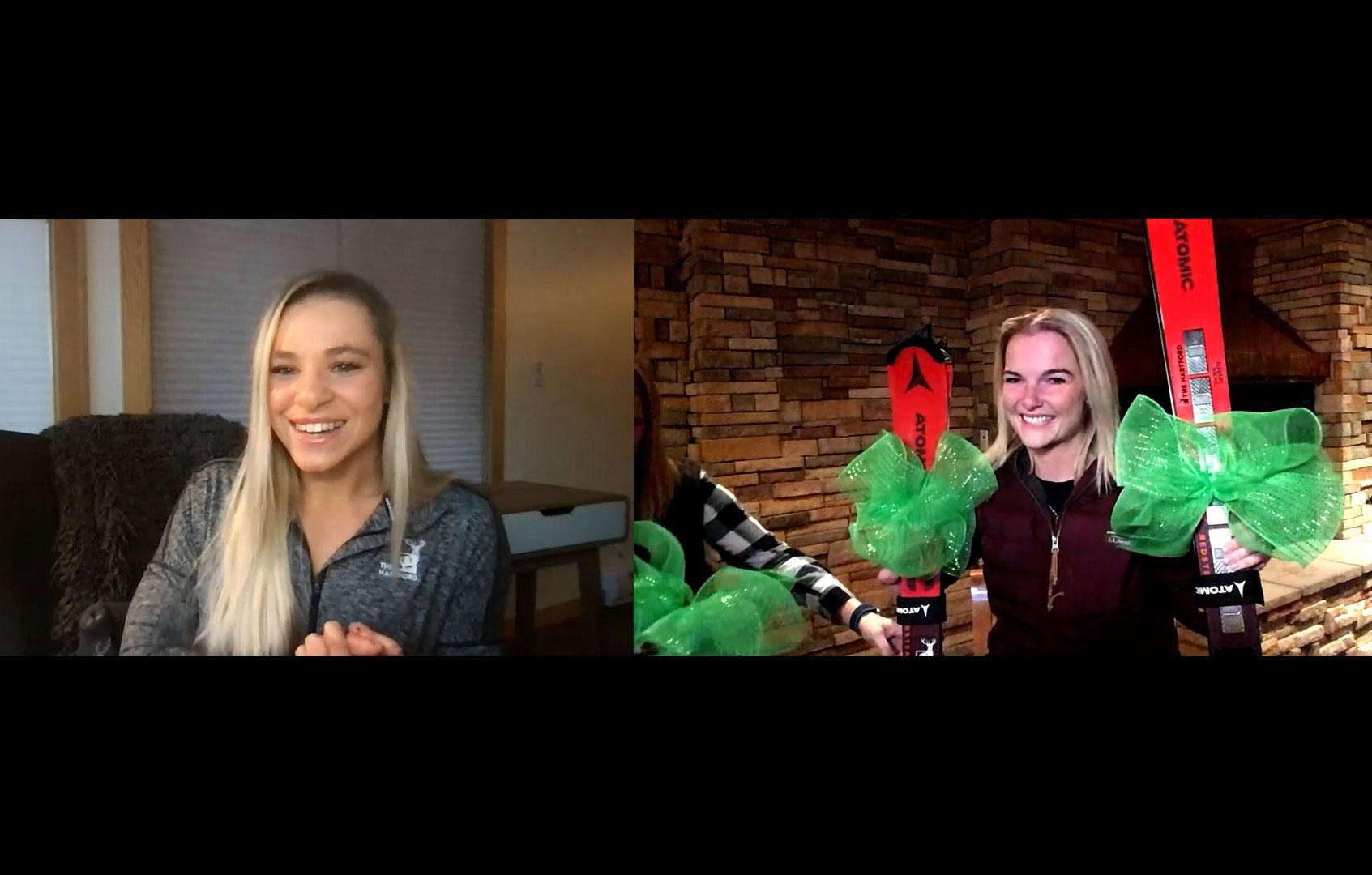 "There is no right and wrong way to live life, there is no right and wrong way to do sports or to excel at anything," she notes. "The only right and wrong way is that you are going to fail and you're going to go on and succeed. It's a roller coaster, and the common thread is we have to persevere and to be better. It's always fun to see those people who tell you it's impossible and say, 'Well, what do you think now?'"