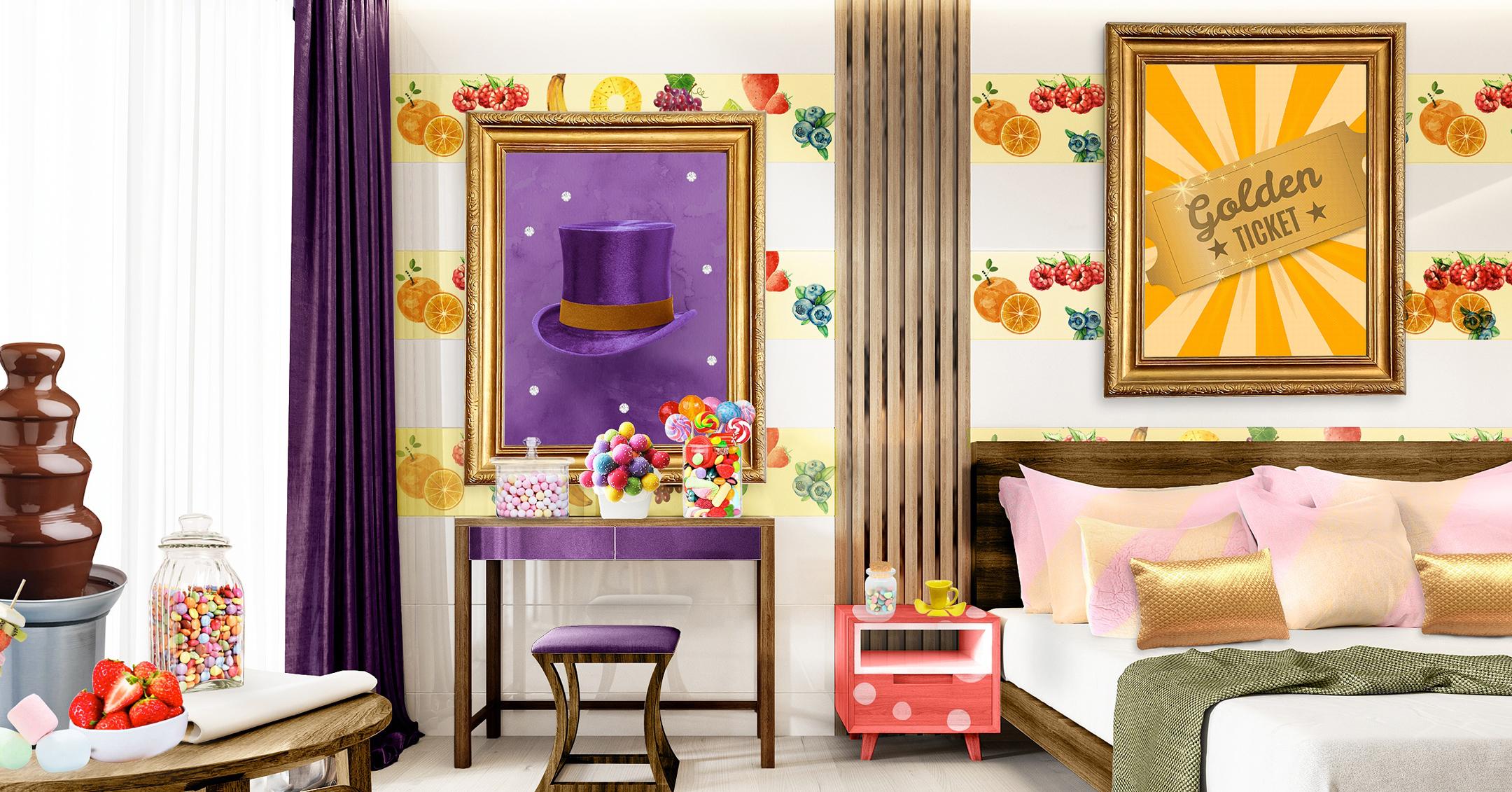 This England Hotel Has A Willy Wonka-Inspired Room That Features A Chocolate-Filled Bath, 'Lickable Wallpaper' & Mountains Of Candy!
Talk about a sugar rush! In honor of the 50th anniversary of Willy Wonka & the Chocolate Factory, the Chocolate Box Hotel in Bournemouth, England, is turning one of their rooms into a homage to the 1971 flick!
Article continues below advertisement
Complete with a jars of candy and "lickable wallpaper" — which is replaced after every stay— the decorators thought of everything to make the experience truly one-of-a-kind.
"The interior has been designed specifically to transport guests to a world of wonder, making them feel like a kid in a candy store," stated a spokesperson.
To enter the accommodations, guests use a special key card that's designed to look like a golden ticket.
Article continues below advertisement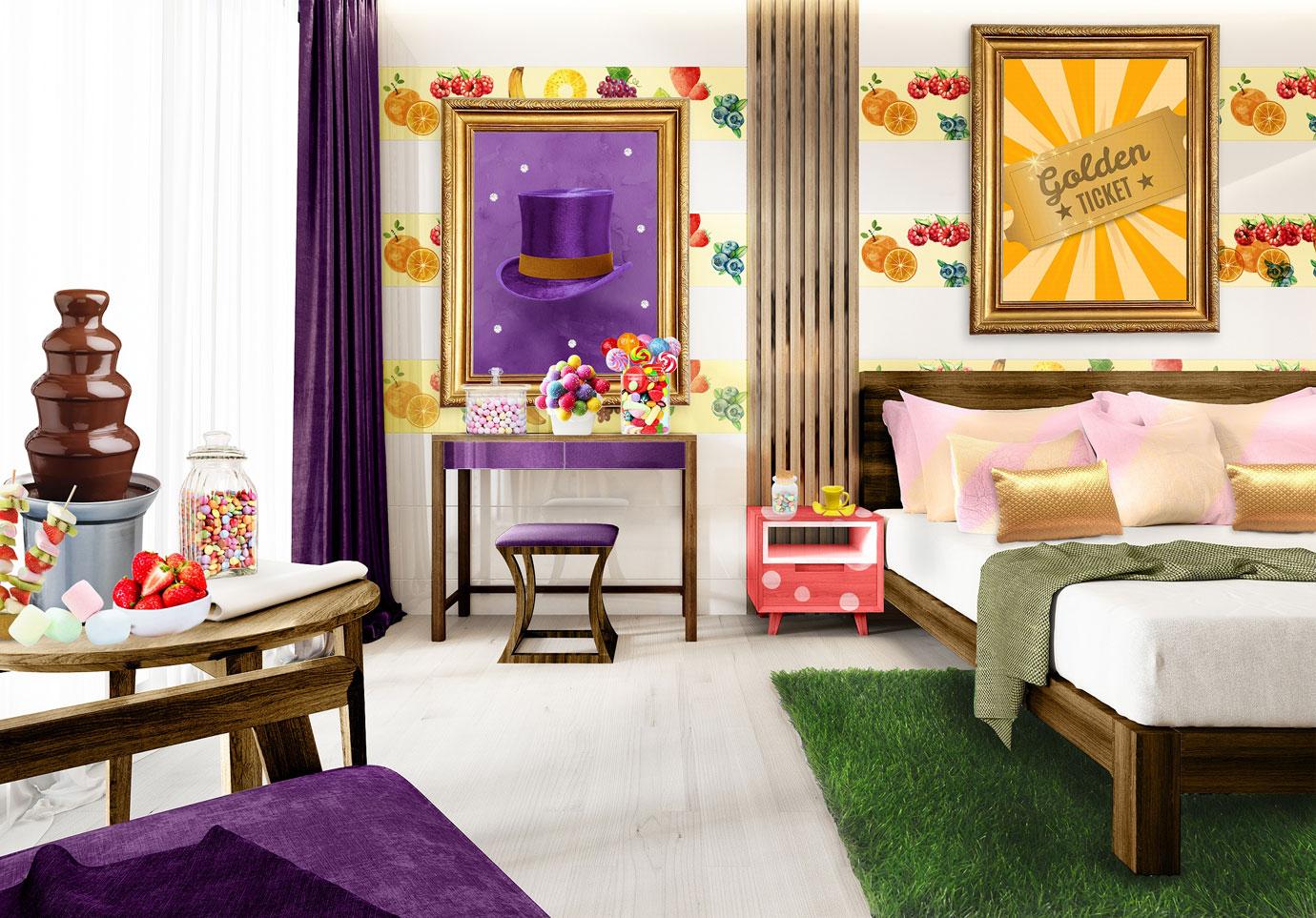 One inside, you'll be greeted by themed artwork and furniture: photos show a painting of Wonka's purple hat, fake grass, a toadstool-like nightstand and what looks like a replica of the flower teacup the candy connoisseur drinks out of in the original movie.
Another luxe touch is the king size memory foam bed, which features Egyptian cotton bedding.
There's also a chocolate fountain that comes with a variety of fruit and marshmallows, in addition to loads of lollipops, gobstoppers, gumballs, cups of hot chocolate and more.
And don't be afraid to indulge: you can request as many refills as you want for free!
Article continues below advertisement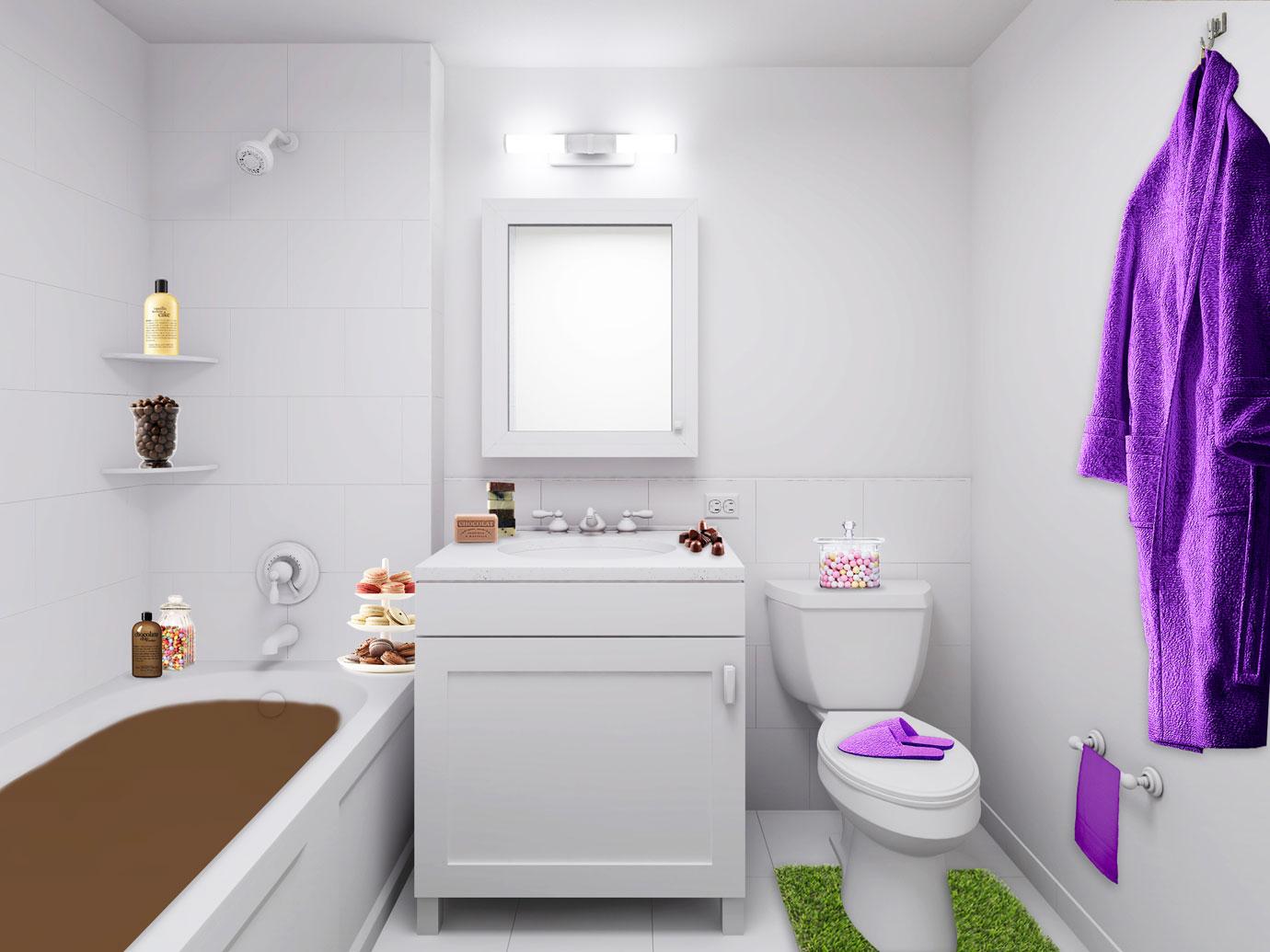 Equally as impressive is the bathroom, which is stocked with chocolate-scented toiletries in addition to a bright purple robe and slippers which resemble Wonka's iconic attire.
If you really want to get the full experience, you can pay $207 (£150) to have the bathtub filled with melted chocolate! Best of all, there's not an oompa loompa in sight!
To learn more and request a stay in the themed room, click here.
Article continues below advertisement
Willy Wonka and the Chocolate Factory is based on the 1964 book by Roald Dahl, and in 2005, Tim Burton directed another rendition of the movie featuring Johnny Depp, which received mixed reviews.
Though production has yet to begin, it was announced that Oscar nominee Timothée Chalamet will be playing Wonka in a prequel movie-musical that will focus on the entrepreneurs's life prior to opening his famous factory.