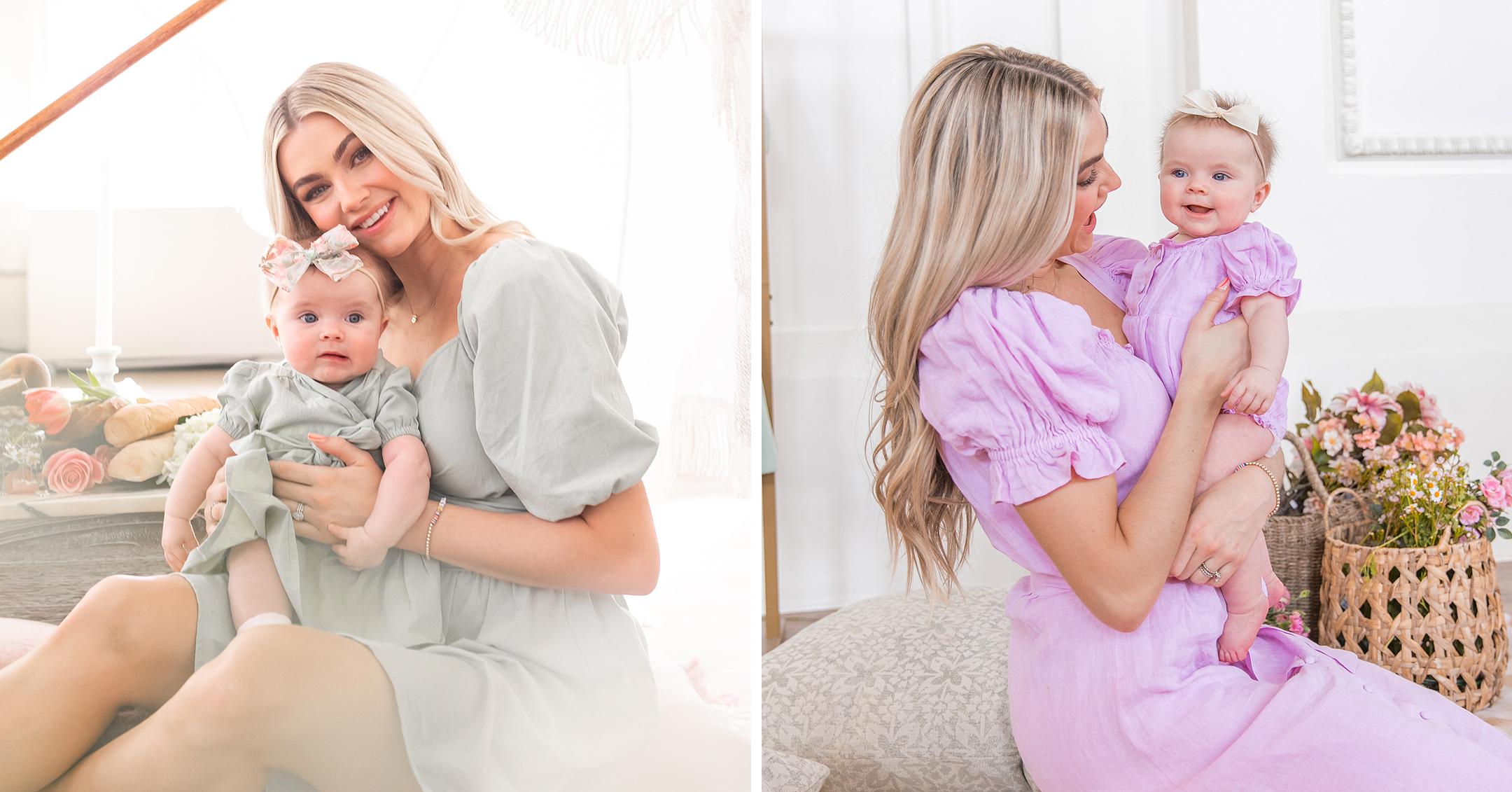 Exclusive: 'DWTS' Pro Lindsay Arnold Wants Her Daughter To Know 'Know Her Worth,' Says 'It's An Important For All Women To Know You Are Strong & Capable'
Dancing With the Stars pro Lindsay Arnold only gave birth to her daughter, Sage, in November 2020, but she is already trying to "teach her so many things!"
Article continues below advertisement
"I feel like the biggest thing I want to instill in her is just the knowledge that she is beautiful, strong, independent, powerful. I just want her to know her worth, and I think that is such an important thing for all women is to know your worth and to know that you are strong and capable," the 27-year-old exclusively tells Morning Honey while talking about her recent collaboration with female founded dress brand, Ivy City Co.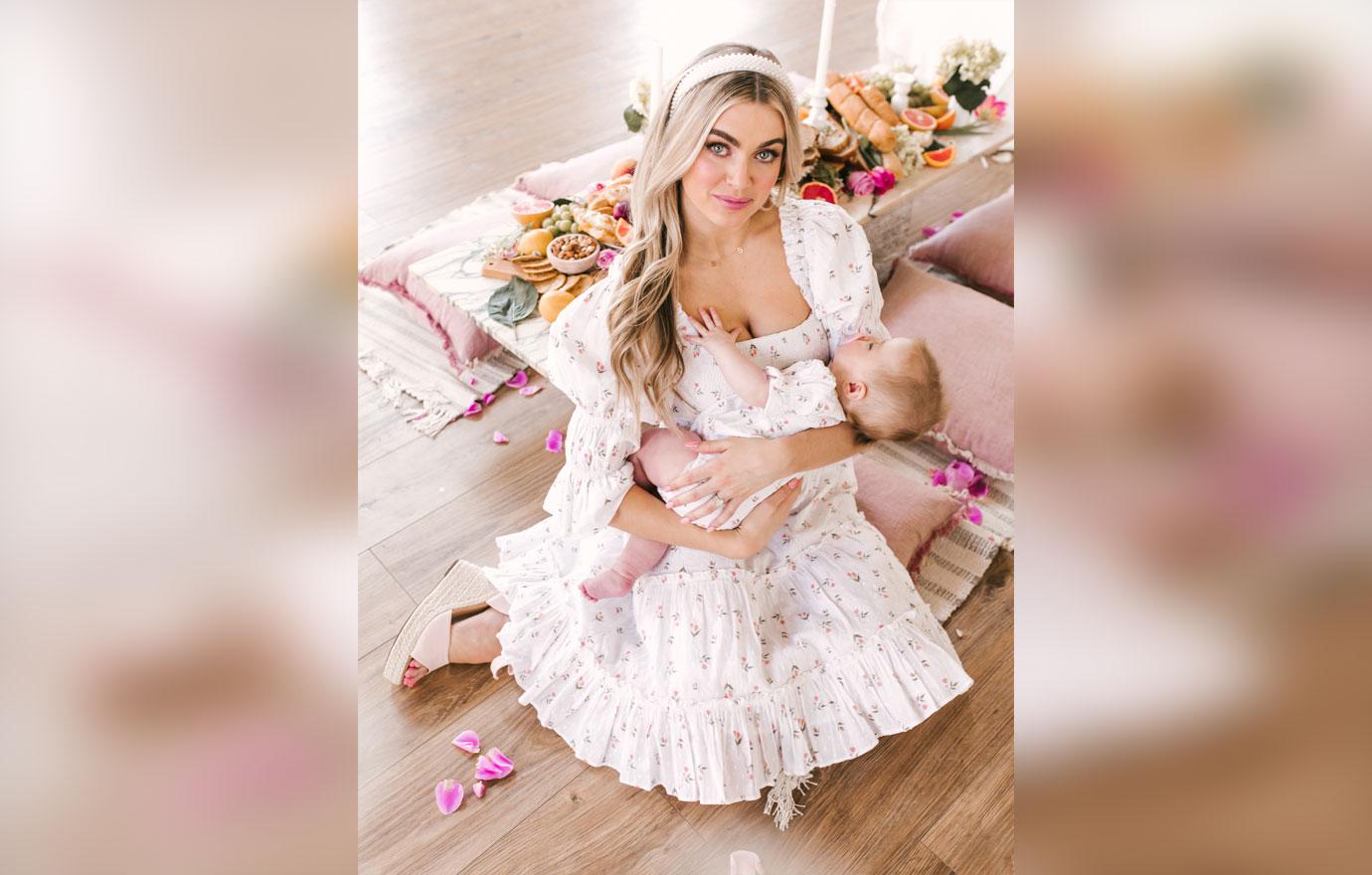 Article continues below advertisement
"I want her to feel the love of her parents, because I mean, oh my goodness, me and her dad – we love her beyond measure but we want her to feel that and know that [and] carry that into her lives," she adds. "Because even though I don't see my parents every day, and they are not constantly taking care of me, I still know that their love is there, and I really want to make sure that [Sage] knows that."
Over the past few months, the blonde beauty has "gotten way less nervous" with her tot, whom she shares with husband Samuel Lightner Cusick.
Article continues below advertisement
"I have become much more confident in my abilities as a mother to have those instincts and do things that maybe I didn't even know how to do," she states. "There have been so many times I have caught myself doing something or figuring something out and going, 'Oh my gosh, I literally don't even know how we're here, how we're doing this, but we are doing it.' You just figure it out."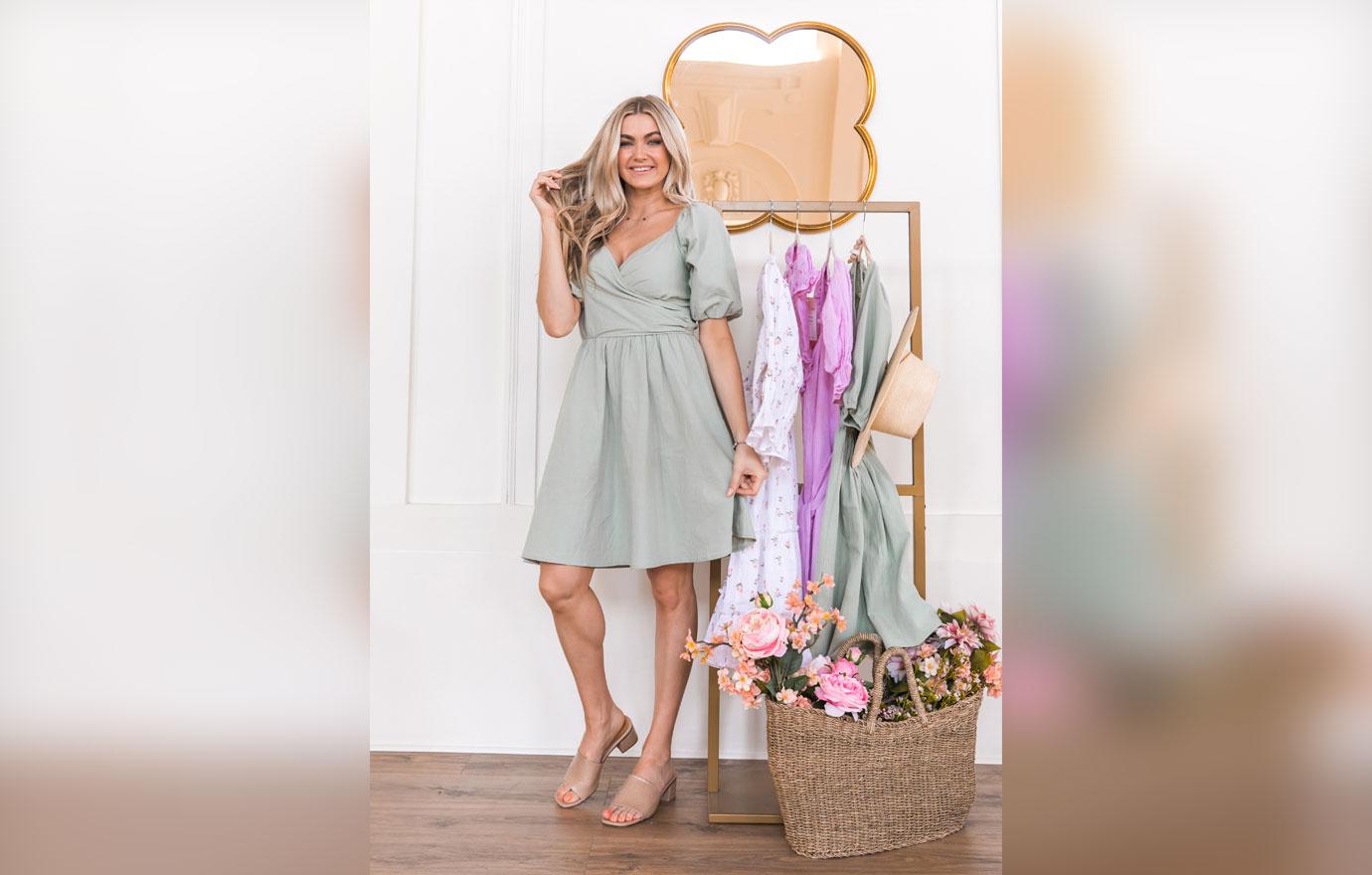 Article continues below advertisement
"It's very cool to learn and grow and understand how strong and resilient kids," she shares of her experience thus far. "I mean, of course, in the newborn phase, you're treating them like a glass china doll, and you're just so nervous about every little thing. But I have just seen Sage be so resilient through so many things, and it's so cool to see her strength and to kind of take that on in motherhood as well."
Although it's "really hard to balance" being a mom and having a full-time job, Arnold isn't discouraged and says "it's totally possible."
Article continues below advertisement
However, the dancer wants moms to change their mindsets going forward. "Go into knowing that it's possible and that what is going to work for you is possibly 100 percent different than what works for somebody else," she advises. "But things that I think can actually help is map out my day. I know that sounds annoying, but it really does help my sanity to go, 'I am going to wake up and have an hour of me time before Sage wakes up,' or 'I am going to wake up 30 minutes before Sage wakes up and get a quick workout in and then me and Sage are going to have some bonding time. We're going to have an hour and a half where we can really connect and be together, and then I am going to do my work and I am going to do this.' So, I think just mapping out your day and sort of finding the moments where you can relax, have some chill time and then also get some work done."
In the meantime, Arnold — who is currently waiting to hear if she will return for the next season of DWTS — has found some time to design a mommy and me collection, which is something she has been dreaming of for a long time.
Article continues below advertisement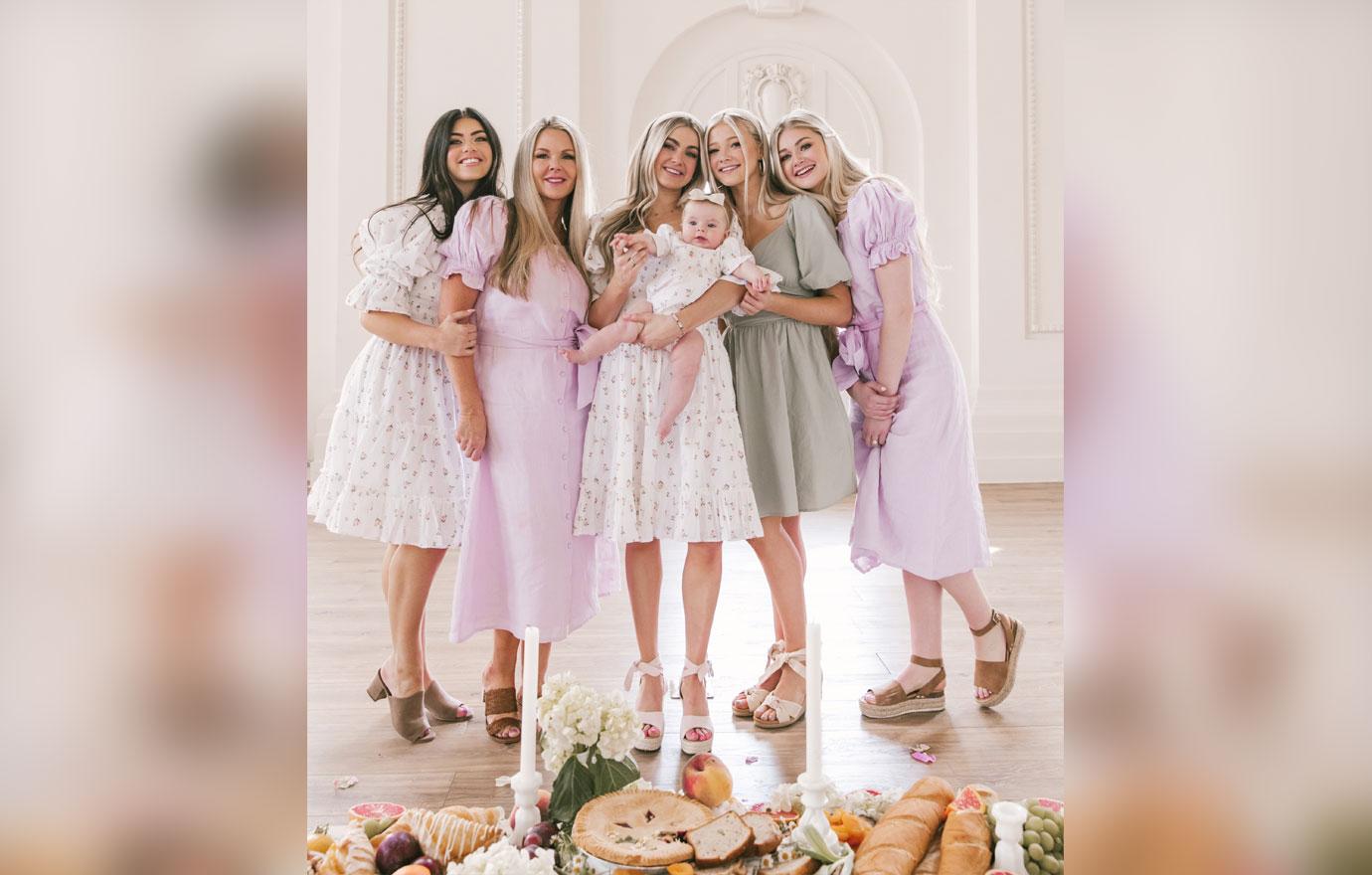 "The second that I found out I was pregnant with a girl, I immediately knew I wanted to do a mommy and me dress collection," she gushes. "That was just the first immediately the first thing that I thought of. I think because of just growing up, matching with my mom and my sisters – that was always something that I really look back on, and then looking at old family photos when my mom would dress us all up in the same outfits as her. I was always like, 'I want to do that with my daughter one day.' So, as soon as I knew I was having a girl, I absolutely have to do this, and then I actually was already very much aware of Ivy City Company."
Article continues below advertisement
"I have been obsessed and in love with their dresses for so long," she admits, adding that they're perfect for a bridal shower or wedding. "They are [based in] Utah, I grew up here, so it just felt perfect. The fit just seemed so natural, and I was so excited."
"It was so fun to just have everything come together like that and to see Sage, see my mom, see all of my sisters, wearing this beautiful collection that I was able to design, it was a very pinch me moment," she says of the photoshoot. "I am sitting there going, 'Oh my gosh.' And when we got all of the photos back, and I got to look back and remember that day and see how beautiful everything turned out, it's a surreal thing."
For more on the dress collection, check out Ivy City Co.