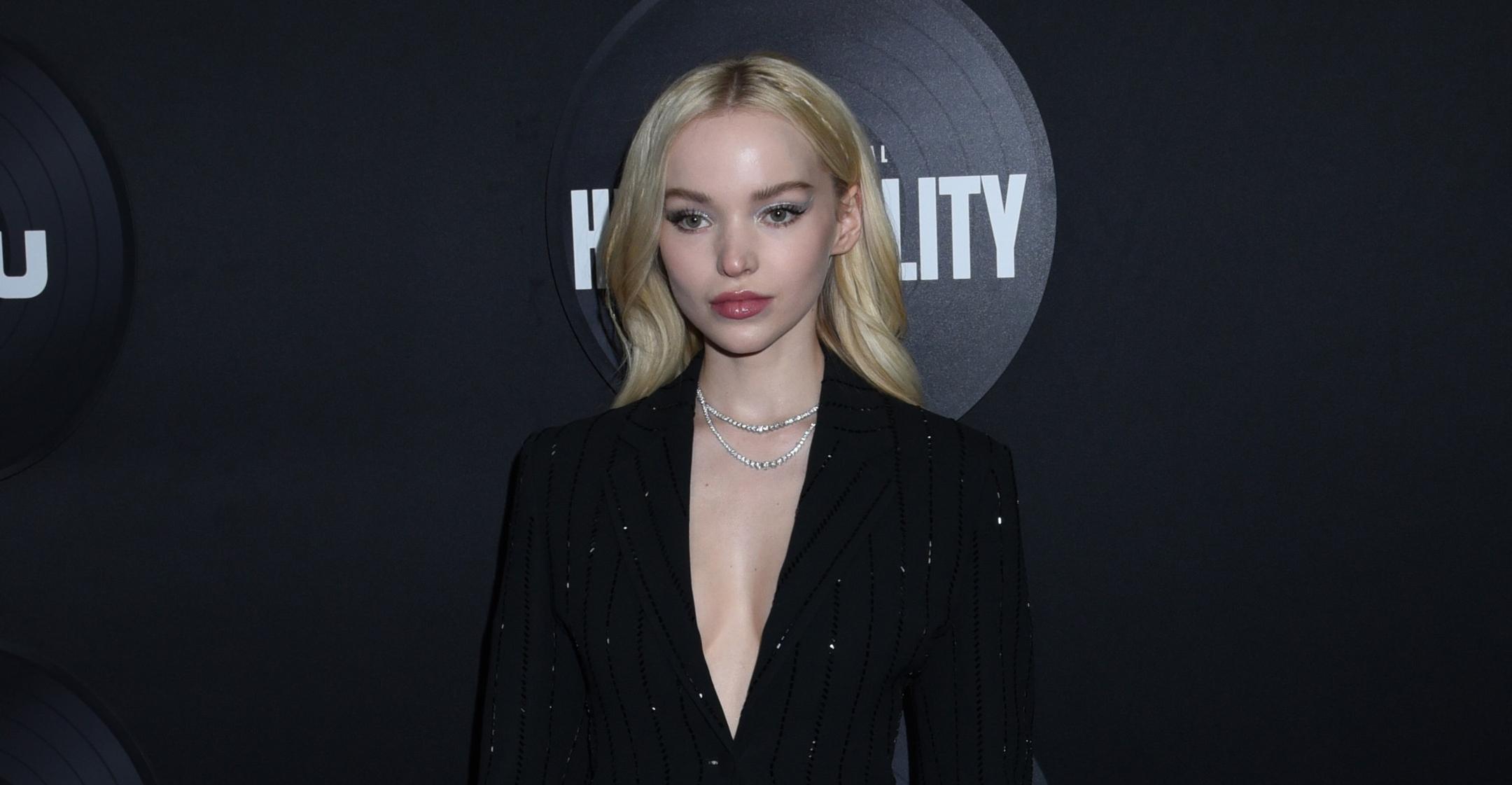 Dove Cameron Reveals That During The Pandemic, She Finally Processed The Grief She Had Been Brushing Under The Rug
The past two years haven't been easy for actress Dove Cameron.
In 2019, her good pal and Descendants costar Cameron Boyce suddenly died from epilepsy, and in the fall of 2020, she and boyfriend Thomas Doherty called it quits after four years of dating.
Article continues below advertisement
During part of that time period, the former Disney darling was all on her own in Canada to film the AppleTV+ series Schmigadoon!, and not having a support system around prompted her to face the grief she had tried so long to avoid.
"I had to go through so many dark nights of the soul," she confessed to PEOPLE. "But because I was alone and there was nowhere else for me to go, I could not escape myself. And I was dealing with things I hadn't faced."
Article continues below advertisement
"Whenever you go through a big loss, it drums up every other loss," she noted. "I was facing my demons all at once."
Nearly a decade prior, the Liv & Maddie star lost her father, Philip, to suicide.
Article continues below advertisement
Though she didn't know the details of his problems at the time, she now thinks her father may have been struggling with his sexuality.
"He was sort of like a magic man, but he was very sad. I now know that he was deeply unwell. And even then, I was never angry with him," the singer-actress shared. "I knew how much he loved me and that he must have been in unimaginable pain."
Article continues below advertisement
The blonde beauty recently revealed that she identifies as queer, so she feels like she can truly understand what he was going through.
"The life I live now is one my dad would have probably loved to achieve — living out loud and accepted," she said. "I feel really lucky."
"With the process of coming out, it was about who I am as a whole rather than who I choose to date or sleep with. I'm choosing to love myself, to be who I am every day and not edit myself depending on the room that I'm in," she explained. "I'm making no apologies for who I am. I'm not saying it slightly differently to make people more comfortable."