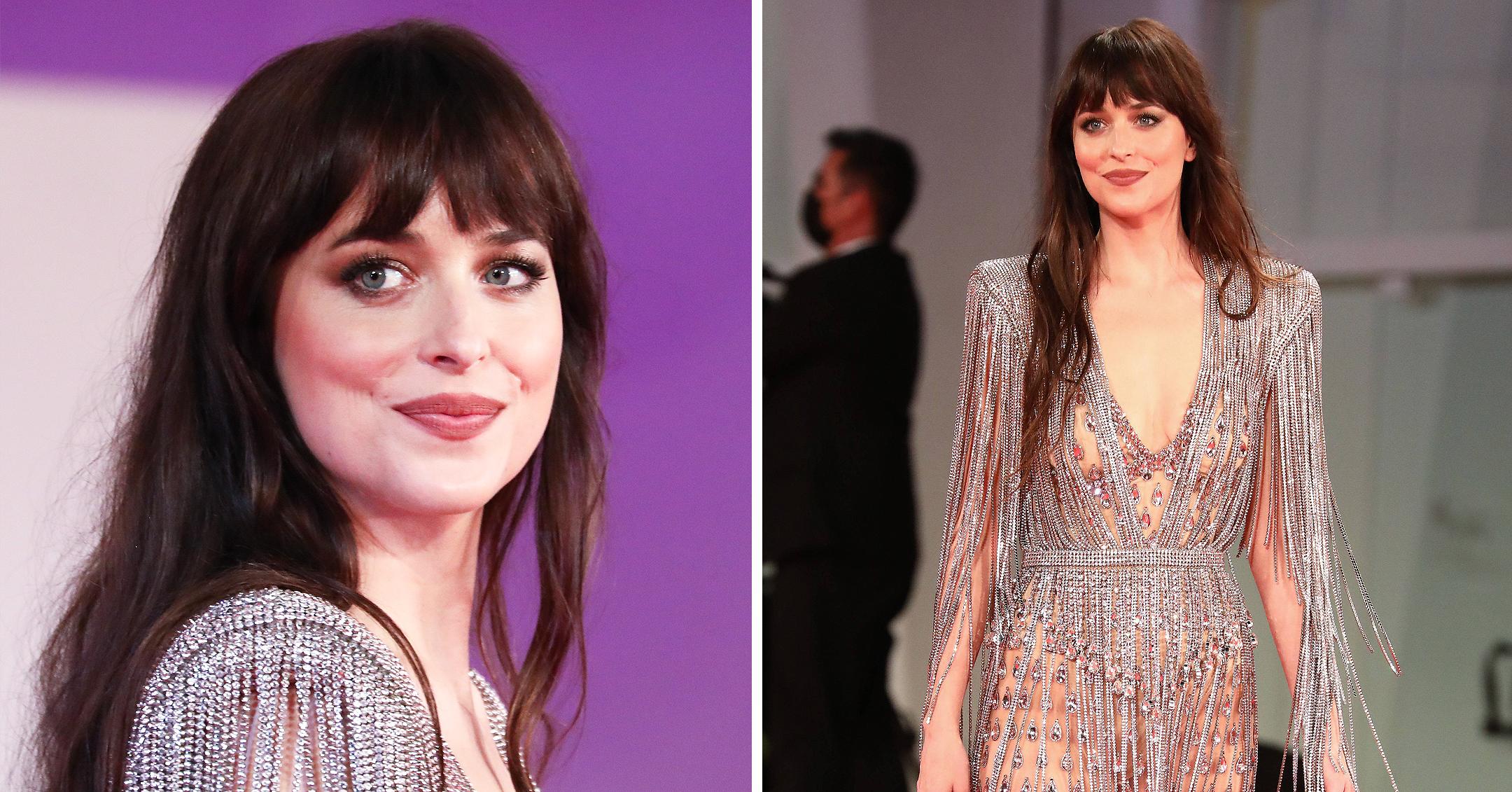 Dakota Johnson's Sheer & Silver Embellished Dress Is A Sight To Be Seen: Photos!
All eyes were on Dakota Johnson when she stepped out at the Venice Film Festival on September 3.
The actress was in town for the premiere of her flick The Lost Daughter, but no one could talk about anything but her silver dress.
Article continues below advertisement
When it comes to her fashion choices, the Suspiria star explained, "I'm just a regular ball in the daytime, and then a disco ball at night."
See the look for yourself below!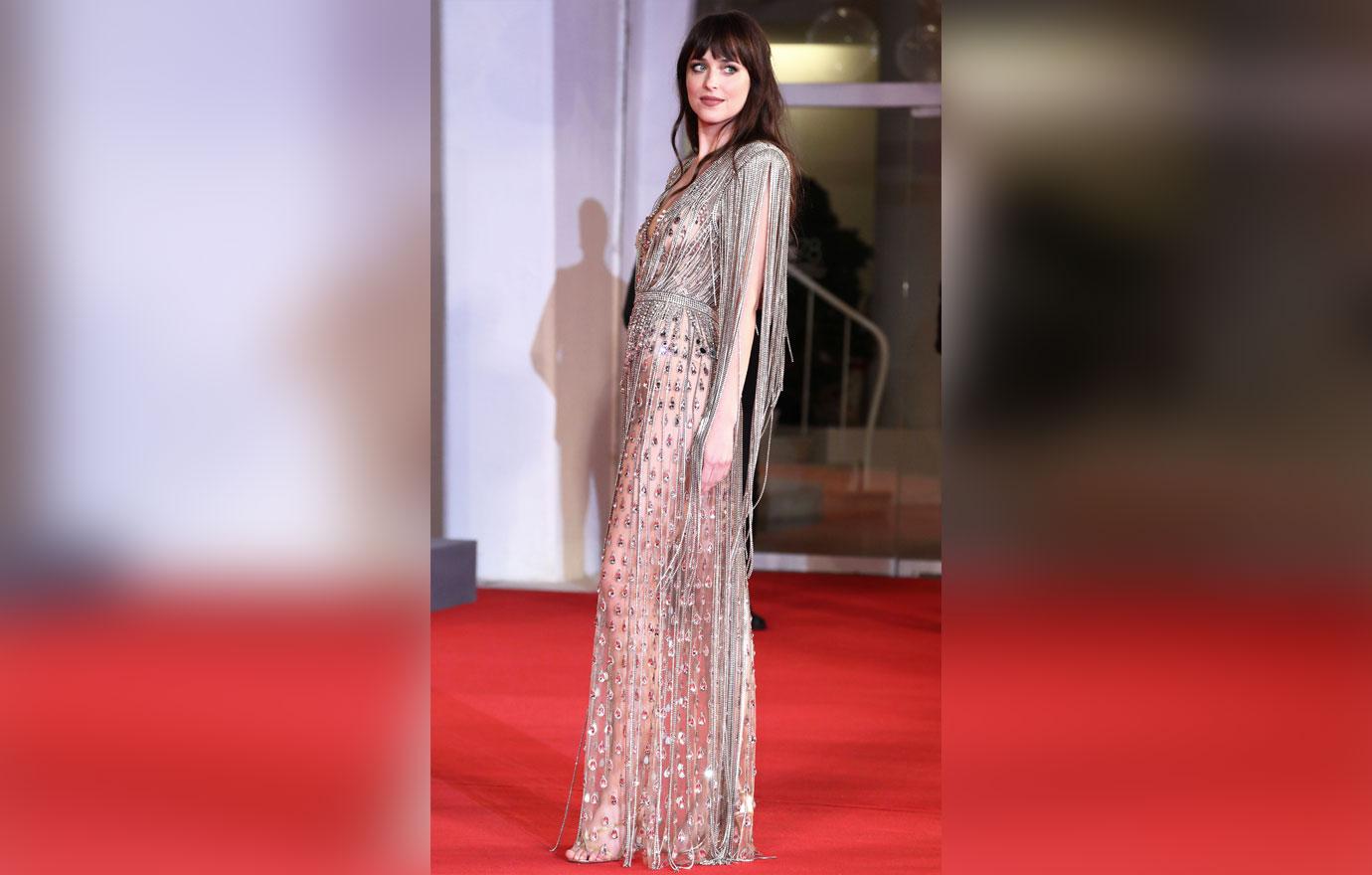 Where to look first?! Johnson's Gucci dress featured a silver chainmail fringe cape around her shoulders, which carried down throughout the body of the piece, which was made from a sheer material.
The lower half of the frock was also adorned with crystal embellishments, and she finished off the look with gold heels.
Article continues below advertisement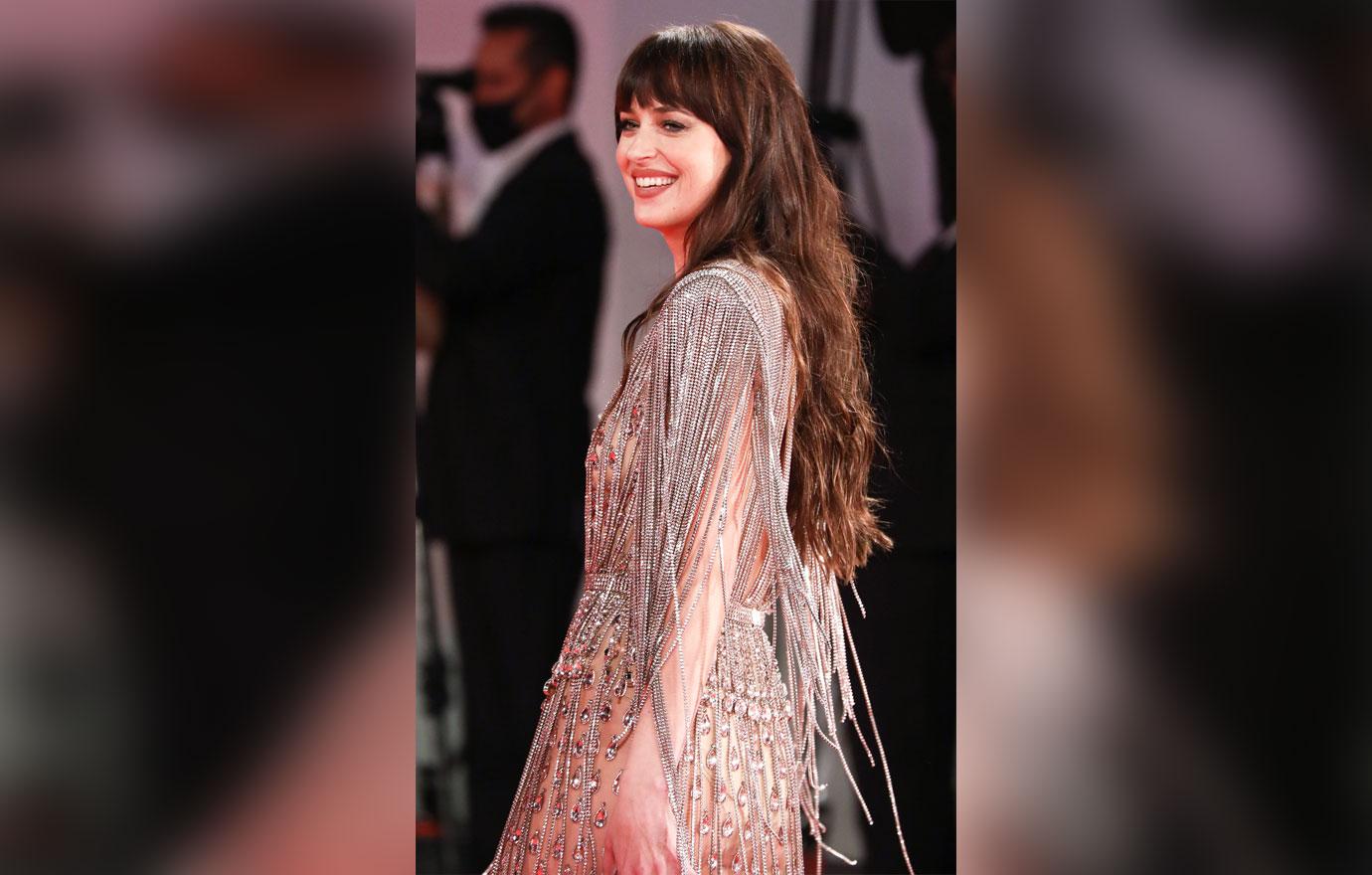 The 50 Shades of Grey star wore her brunette locks down in loose waves, and she also showed off her trendy bangs.
A few days earlier, Johnson ran into her costar Jamie Dornan at the Telluride Film Festival.
Because of her and Dornan's risqué roles, Johnson admitted that she often feels judged by others.
"It's like an incessant mosquito noise. Very weird," she explained. "People feeling the need not only to judge everyone all the time but also to pronounce themselves on it, it's extremely boring. A waste of energy and time."
Article continues below advertisement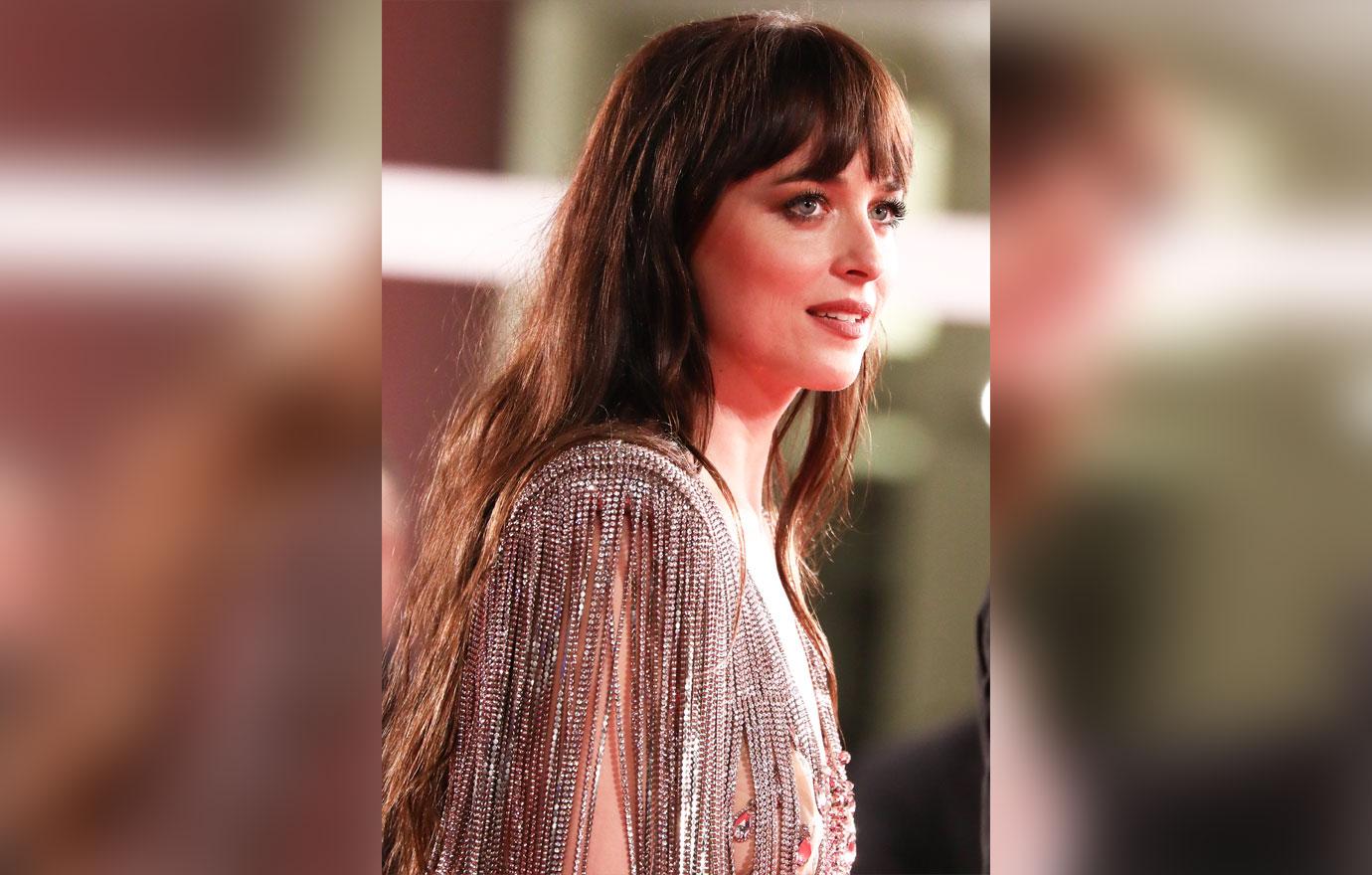 The star's latest film, The Lost Daughter, is directed by Maggie Gyllenhaal.
The flick is Gyllenhaal's directorial debut. "I've always been a director, but I didn't feel entitled to admit it to myself," she explained. "Weirdly, it was playing porn director Candy on The Deuce when I said, 'This is me actually, this is a better job.'"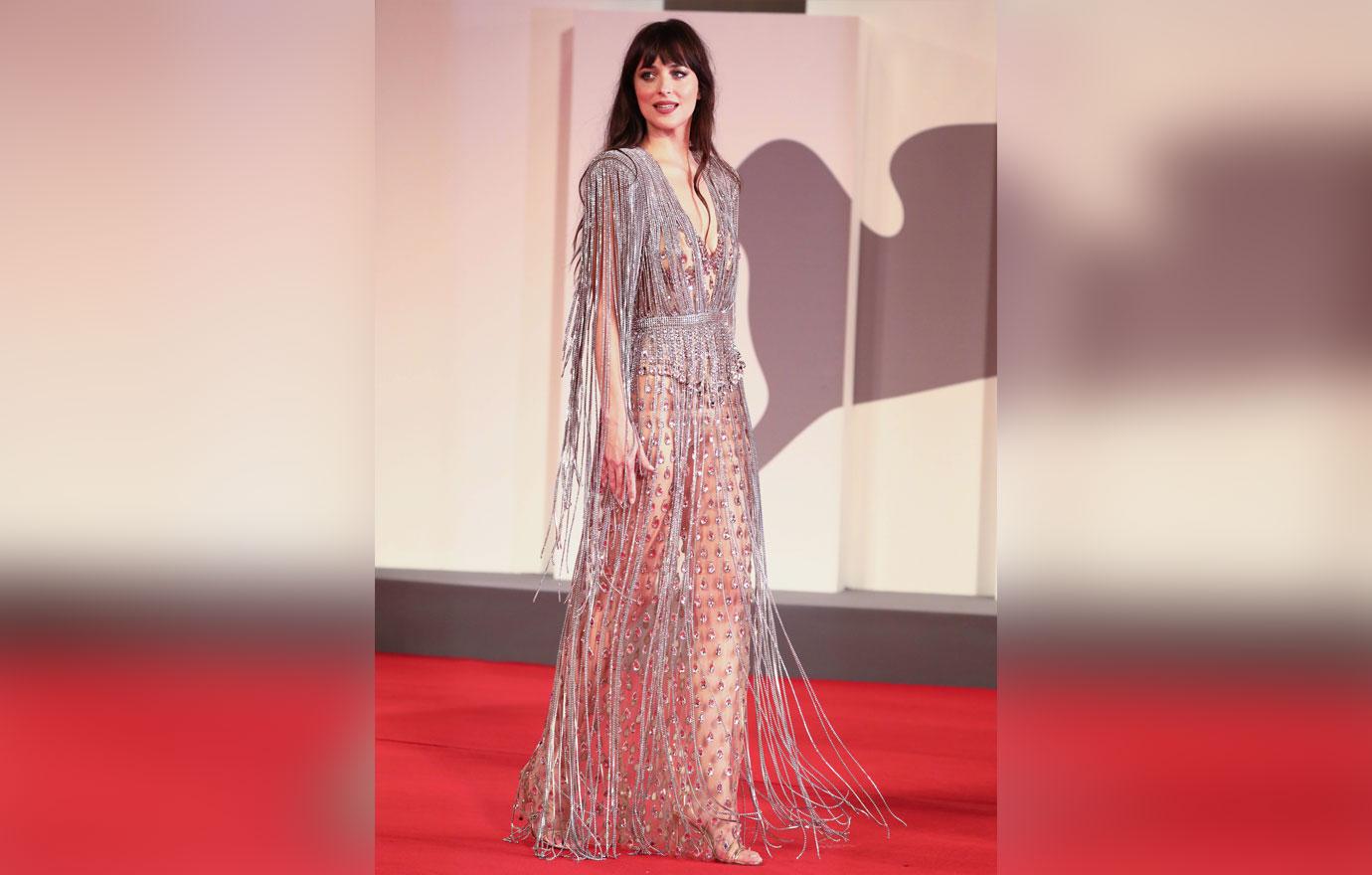 The flick will premiere in December on Netflix.
"Alone on a seaside vacation, Leda (Olivia Colman) becomes consumed with a young mother (Johnson) and daughter as she watches them on the beach. Unnerved by their compelling relationship (and their raucous and menacing extended family), Leda is overwhelmed by her own memories of the terror, confusion, and intensity of early motherhood," the description reads. "An impulsive act shocks Leda into the strange and ominous world of her own mind, where she is forced to face the unconventional choices she made as a young mother and their consequences."