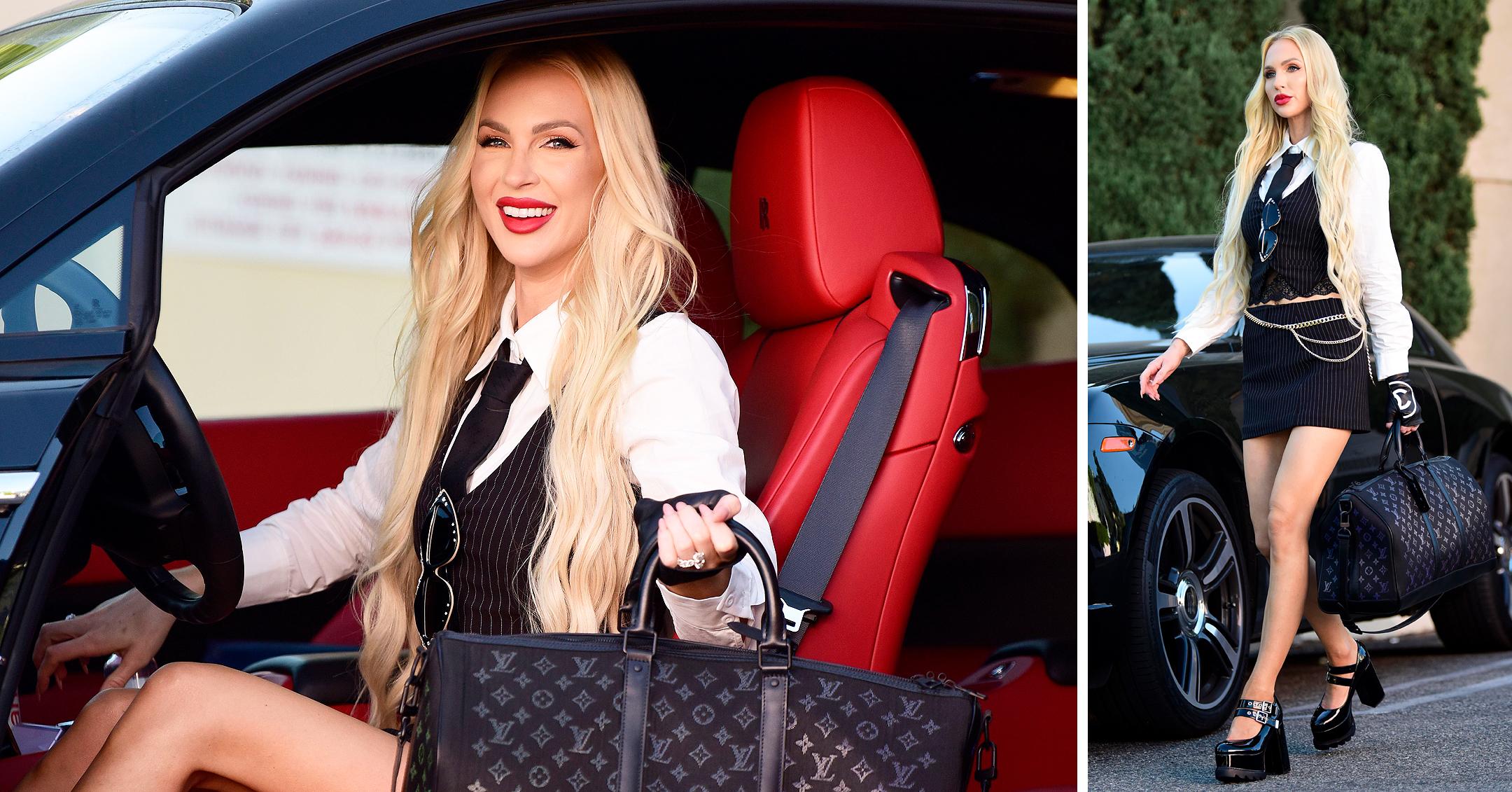 Christine Quinn Looks Bad To The Bone In Edgy Suit Vest, Matching Skirt & A Single Fingerless Glove — Photos
When it comes to fashion, Christine Quinn is never afraid to a take a risk!
On August 27, the Selling Sunset star caught the attention of the paparazzi thanks to the bold look she wore as she headed to her office.
Article continues below advertisement
"My style was always over-the-top in school," she admitted to Vogue of her love for clothes. "I would get in trouble so many times for wearing short skirts and crop tops."
Scroll down to see her striking outfit!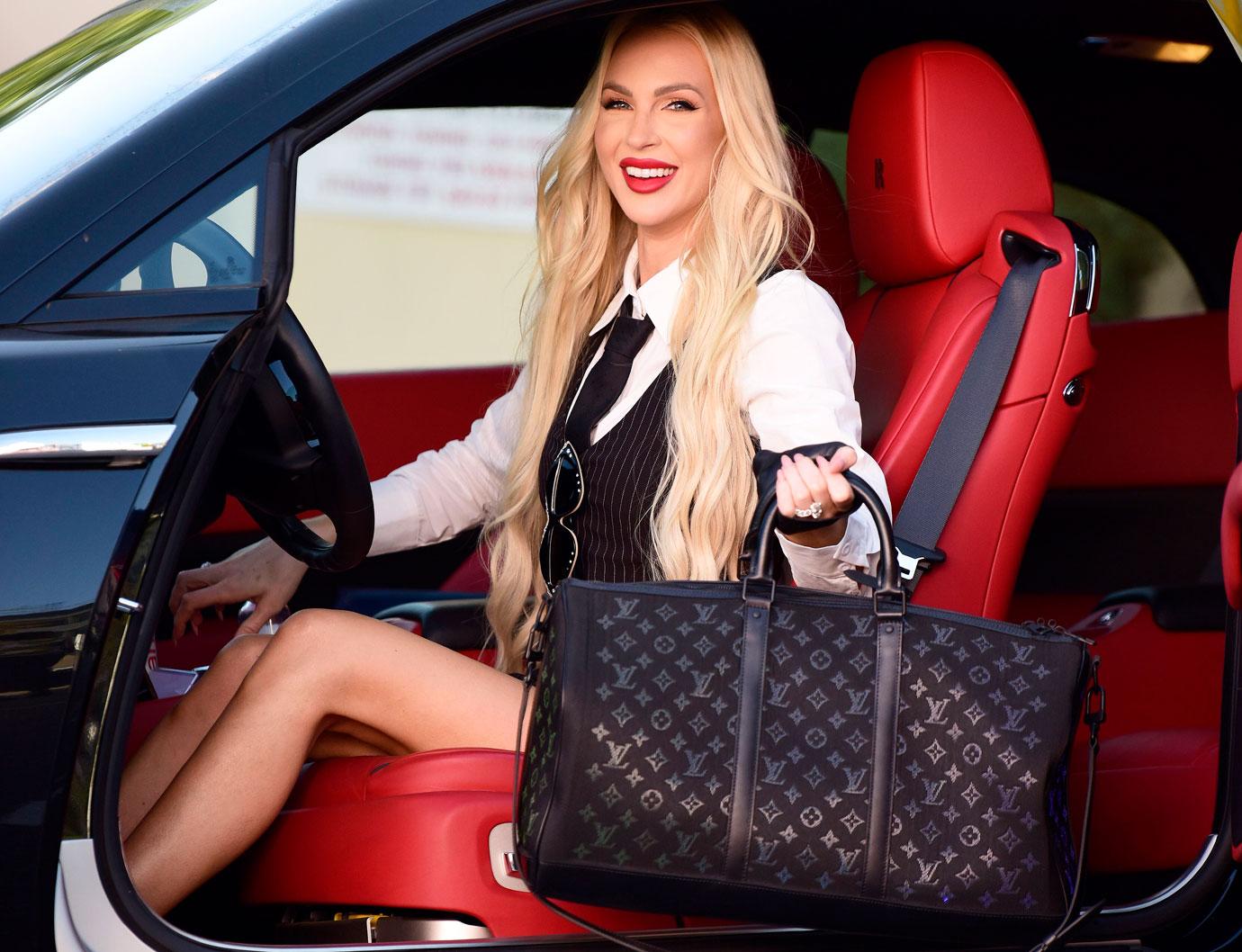 Major baggage!
The realtor showed off her Louis Vuitton duffel bag as she exited her car, which featured bright red interior, perfectly matching her shade of lipstick.
Article continues below advertisement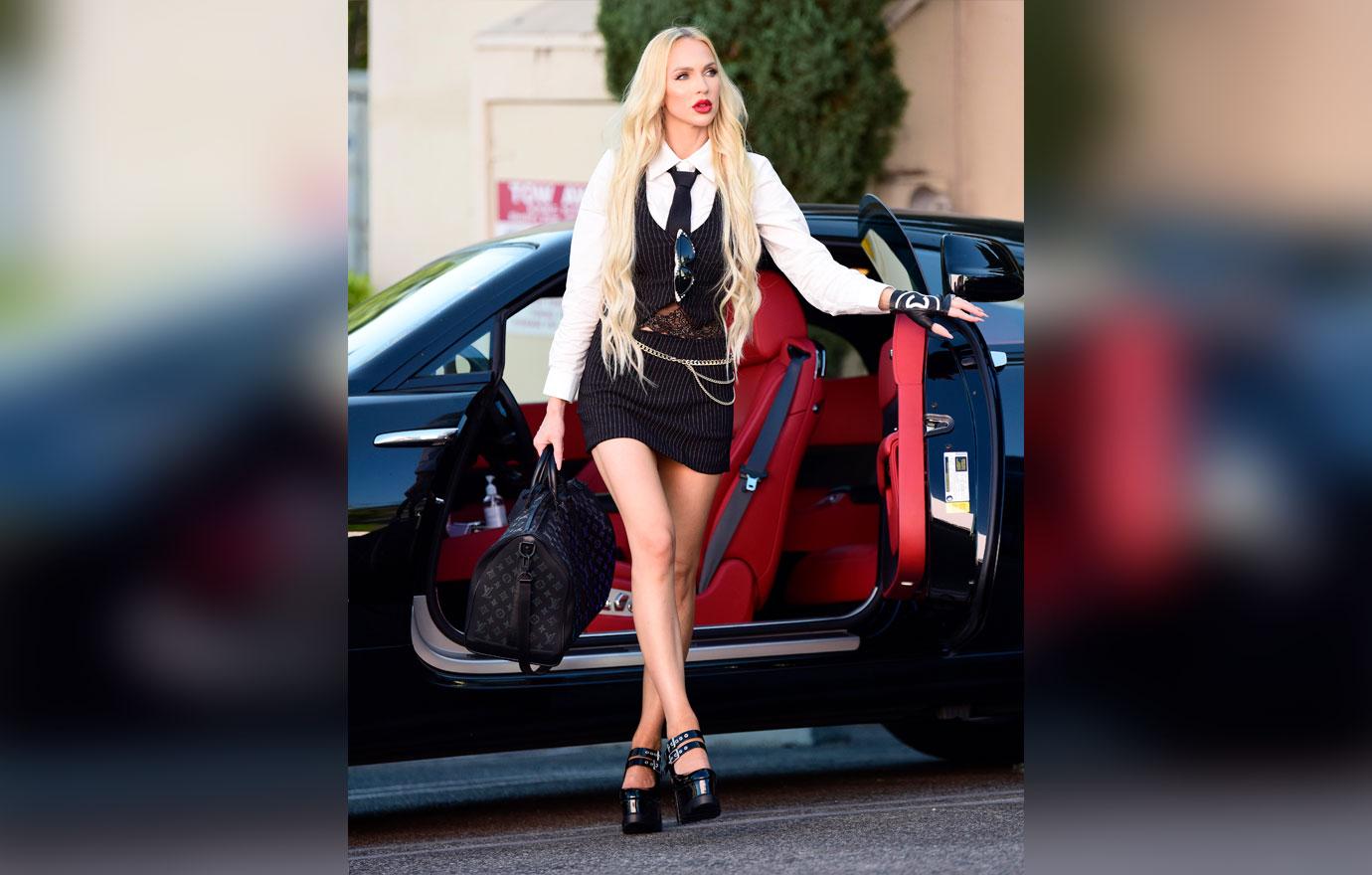 Quinn wowed in a collared shirt, menswear-inspired pinstripe suit vest and matching skirt. To add some girly flair, the vest's hem was adorned with black lace.
The new mom accessorized with a black tie, chain belt, platform Mary Jane heels and a singular black fingerless glove by Chanel.
Article continues below advertisement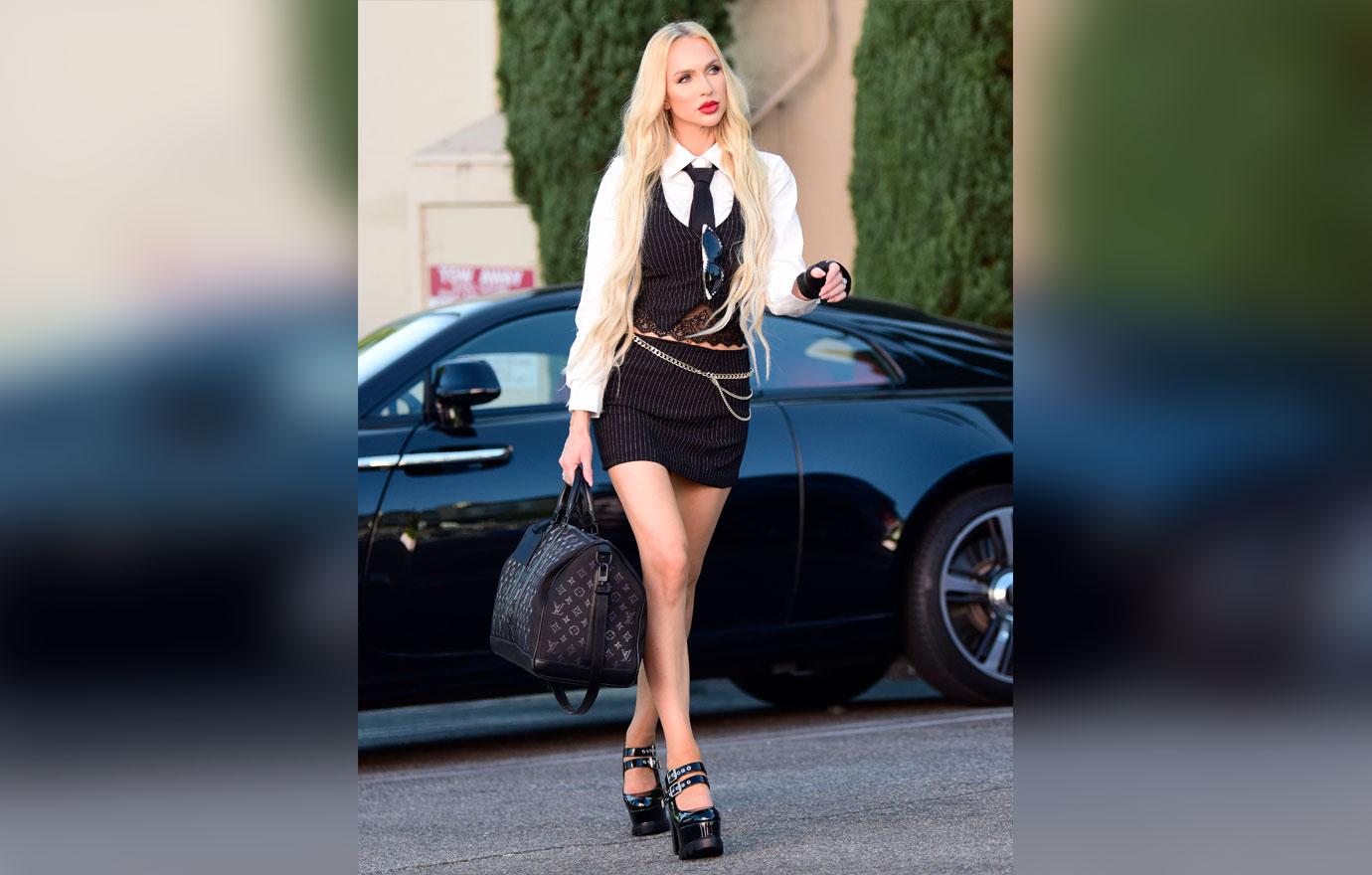 Quinn revealed that she has "around" 400 pairs of shoes!
"Shoes really make a look. And if I'm wearing an athletic outfit, I can dress it up and feel like a million dollars, just by putting on a pair of heels or boots," she explained. "For me it's a problem, but it's a good problem to have."
Article continues below advertisement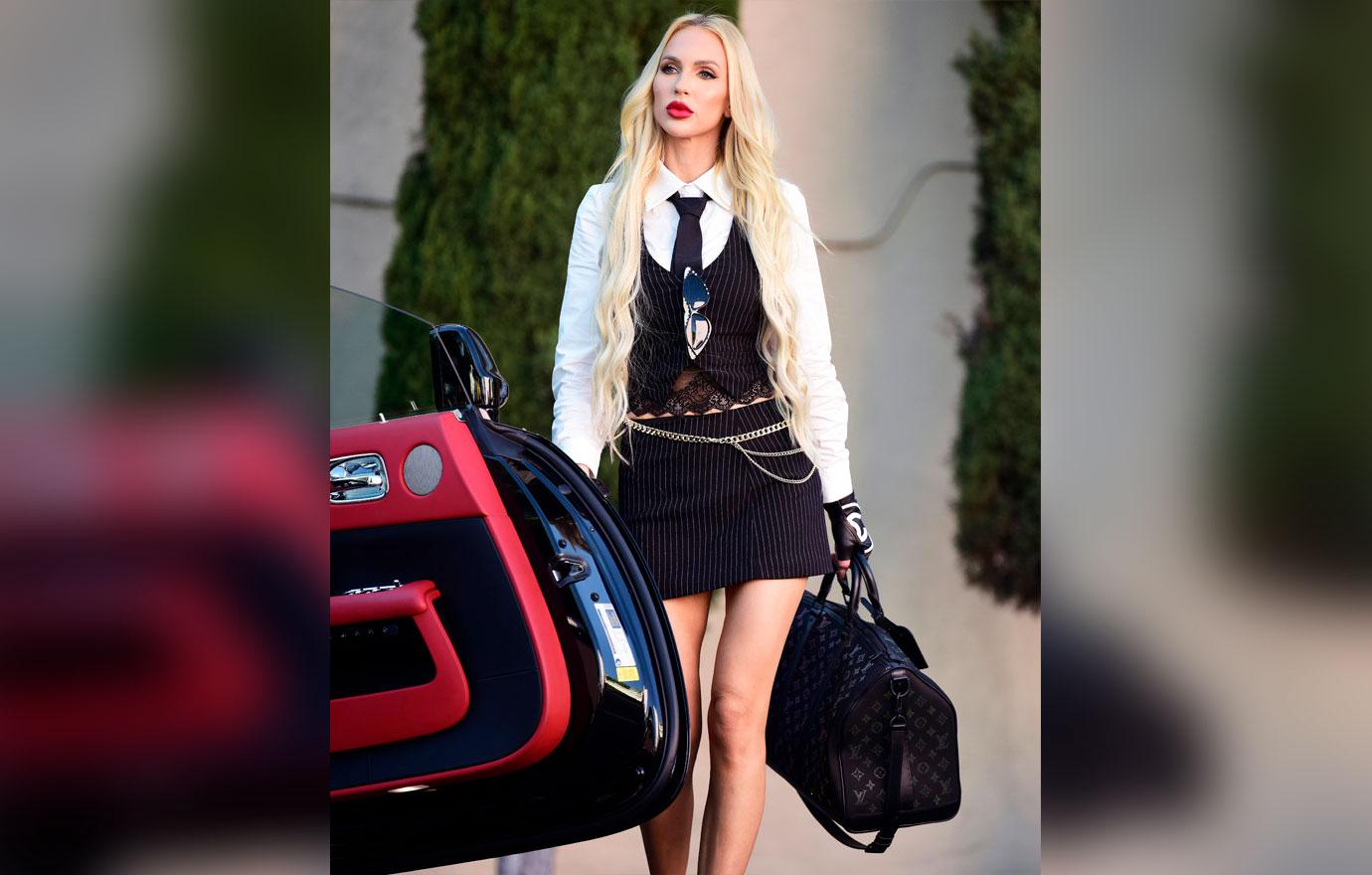 Though the Netflix star is known for her high-end threads, she wore generic, run-of-the mill brands during her childhood.
"When I was a teenager, my parents couldn't afford any clothes growing up, so I was always given my sister's clothes," she recalled. "I would go and make crop tops out of sweatshirts, and I would make my clothes tighter. Even though my clothes were from Kmart or Walmart, I was still having fun with making it look like it was always really cool and different."