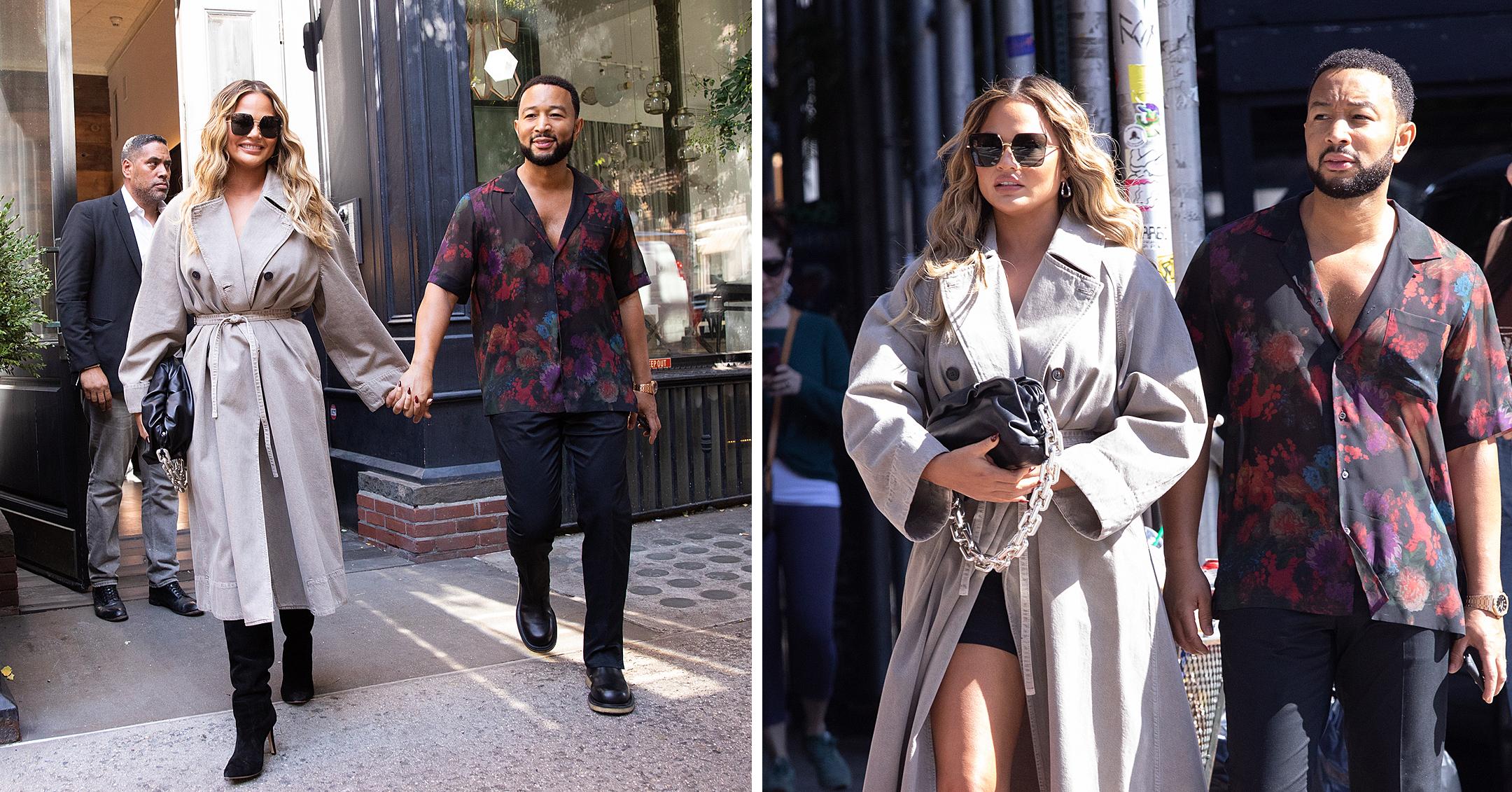 Chrissy Teigen Covers Up In A Trench Coat & Tall Boots While Shopping Alongside John Legend: Pics
Chrissy Teigen and John Legend returned to New York City on September 27 to spend some quality time together.
See photos from their outing below!
Article continues below advertisement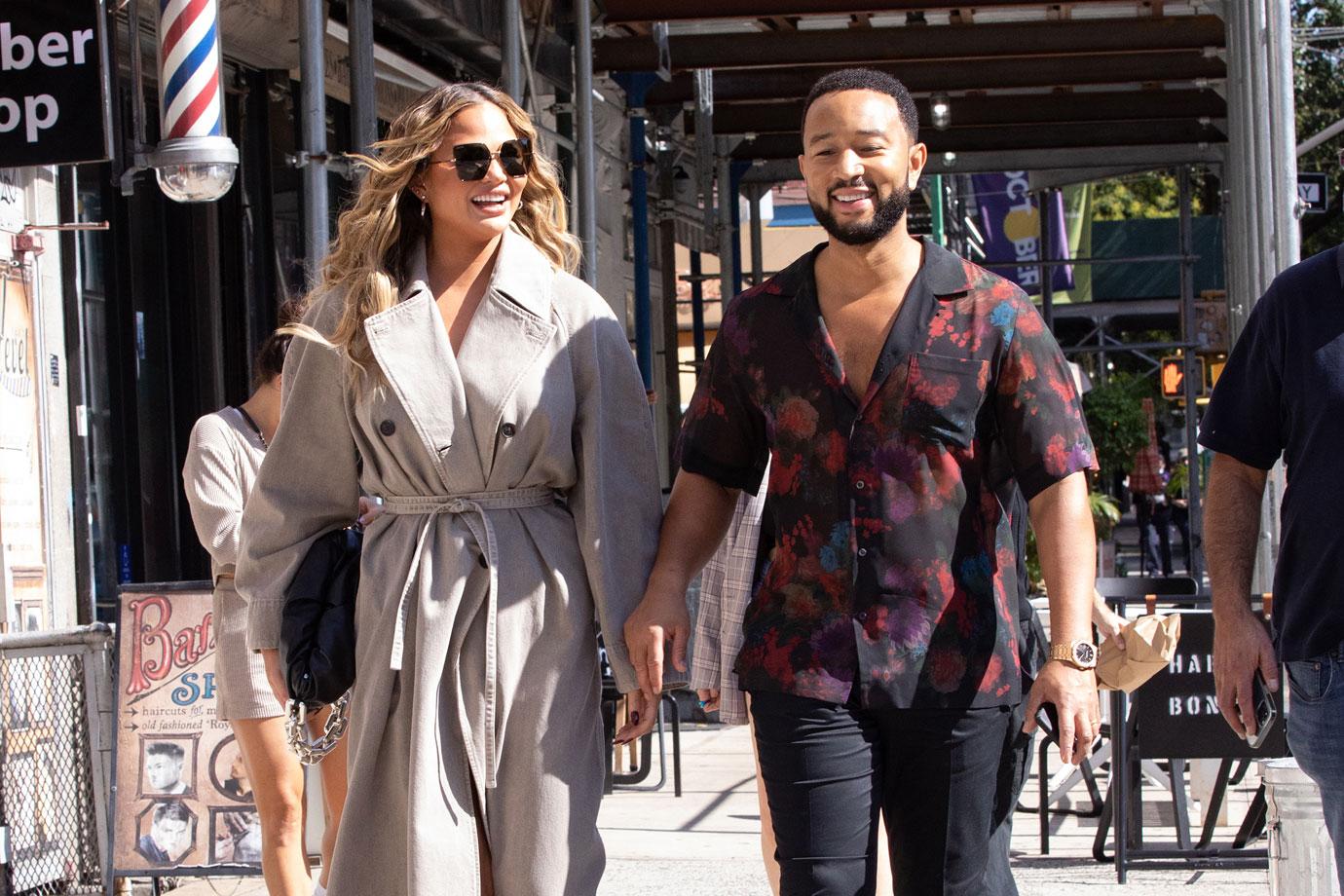 The model wore a neutral-colored trench coat, tying it at the waist. She also carried a black bag with a chunky silver chain and had a chic pair of sunglasses on. Legend opted for a floral short-sleeved shirt and black pants.
Teigen revealed that she was wearing just a bra and a pair of bike shorts underneath her jacket.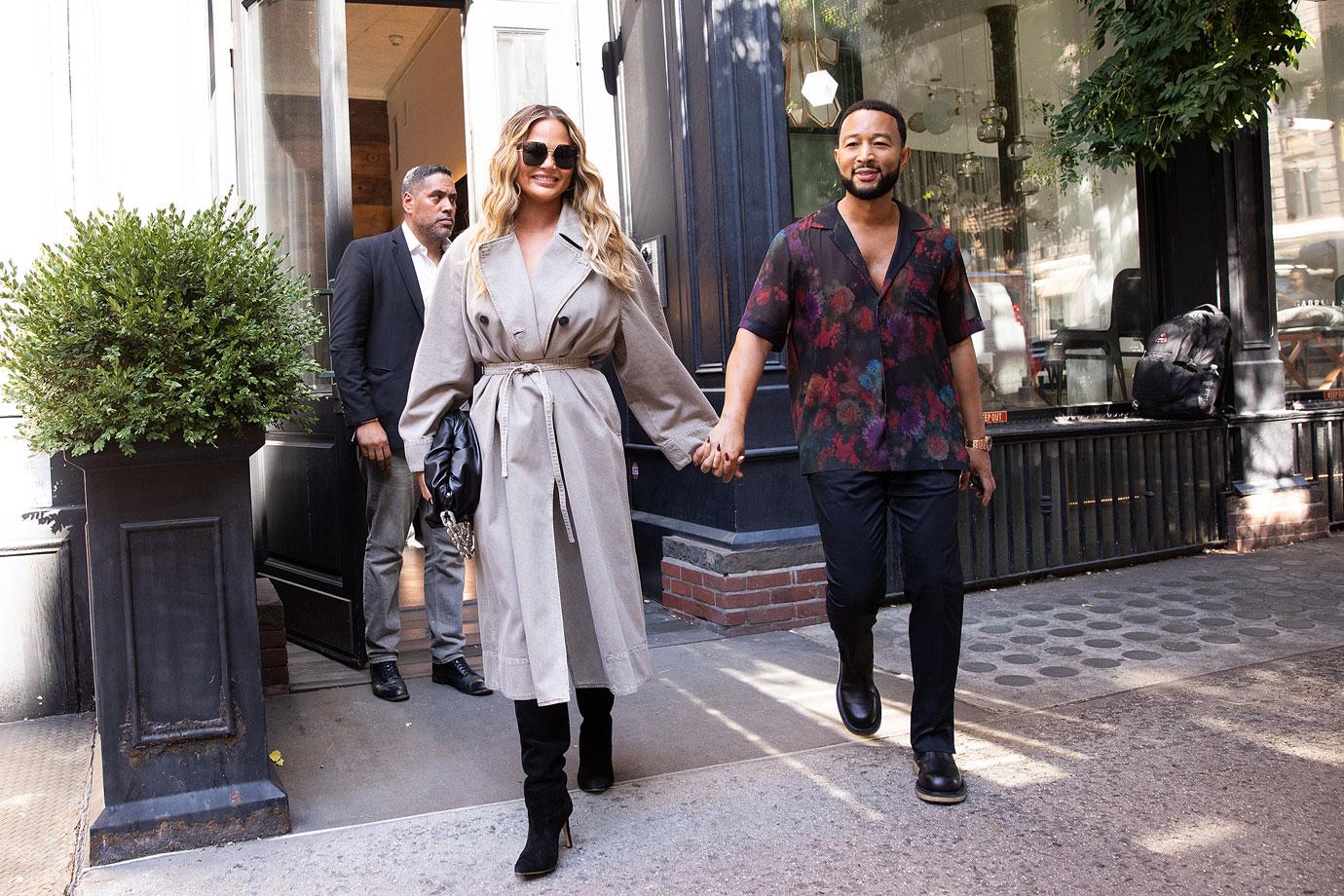 The Lip Sync Battle host, who also donned a pair of tall black boots, was beaming as she and her man left a store, though she noted that she barely had any time to browse the racks.
"John gave me 10 minutes to shop because we are late for the airport," she shared. "Also when I go shopping I like to wear bike shorts and a bra so I can try shit on quick lol try it sometime, everything looks better. follow me for more shopping tips !"
Article continues below advertisement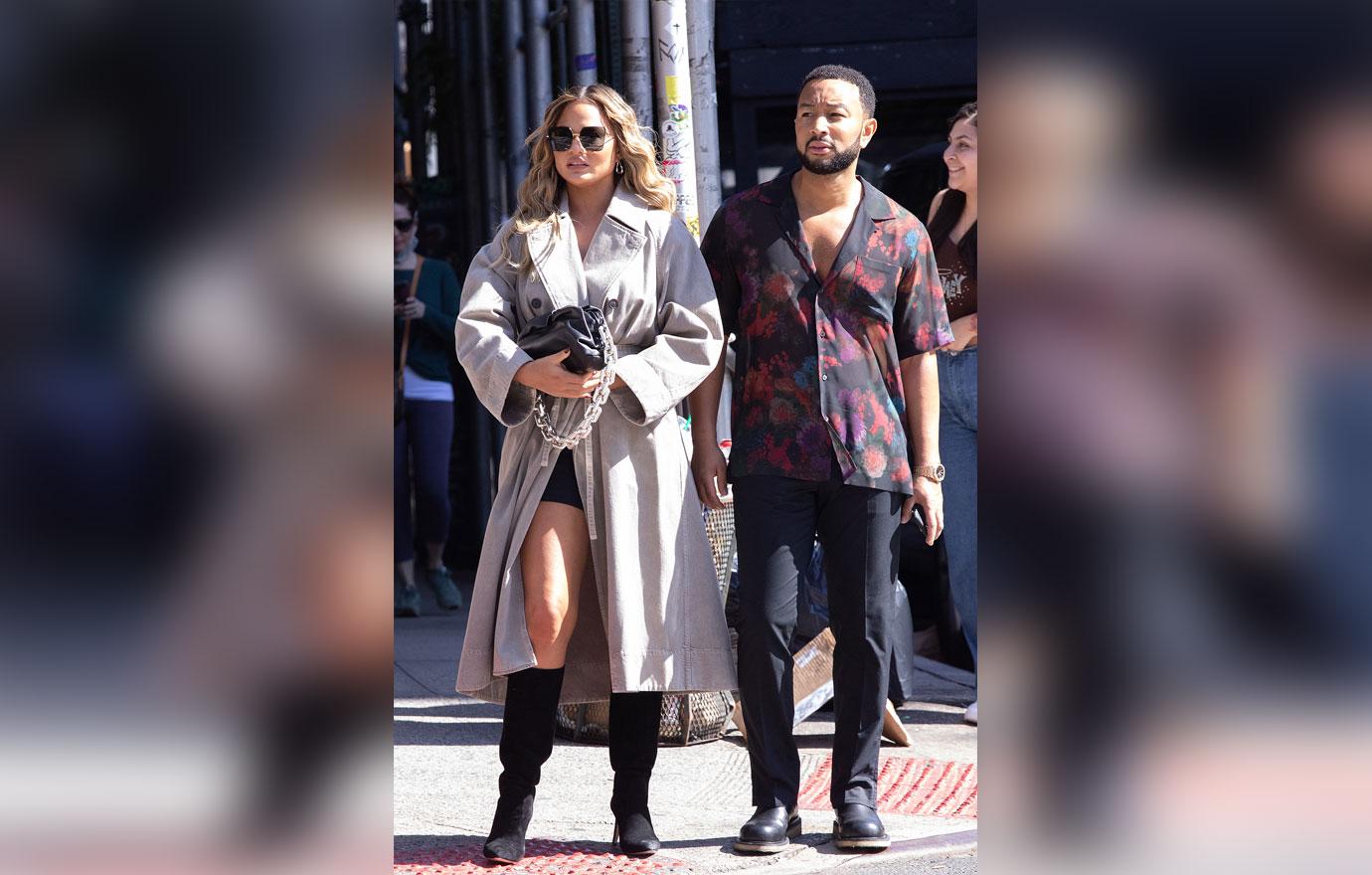 While the cookbook author looked gorgeous for the outing, she often posts photos of herself less done up, much to the dismay of some of her fans.
"I really think you guys are too conditioned to seeing perfect photos all day because so many of my comments on any given photo are 'why would she post this' or 'i love you girl but this is not flattering,' to which I say, 'who cares??' she recently wrote on Instagram. "A lot of the time, makeup artists and hair stylists will ask if photos are good enough to post and my reply is always the same: I honestly don't care. post whatever. I dunno. I just don't care about curating my Instagram to be perfection. Im a mess,I'm chaotic and this shall always reflect that, thank u!!"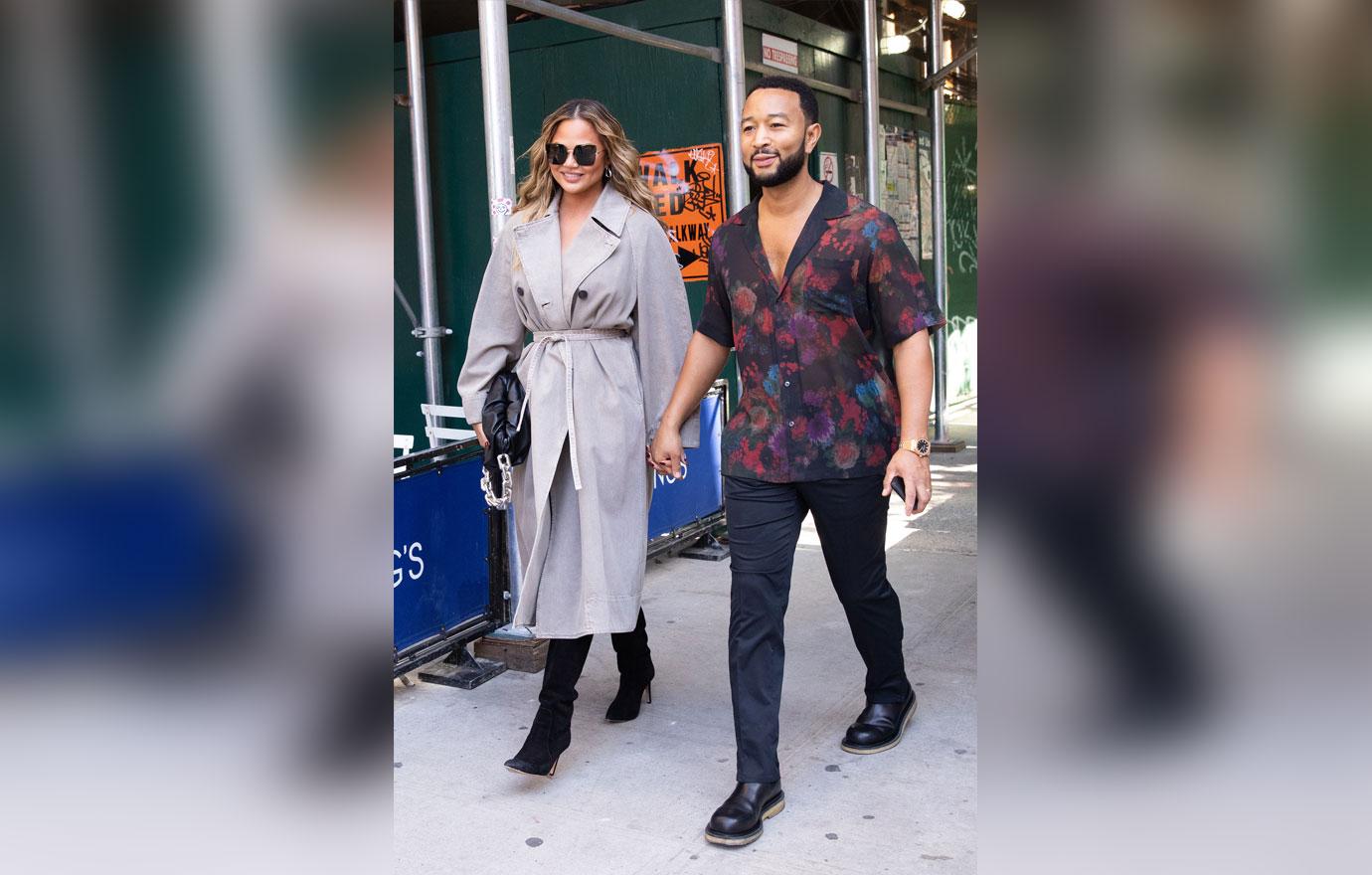 The model just marked 10 weeks of sobriety.
"I still dunno if I'll never drink again but I do know it no longer serves me in ANY way. I don't get more fun, I don't dance, I don't get relaxed. I get sick, fall asleep and wake up sick, having missed what was probably a fun night," she explained. "I had my fun with it and appreciate anyone that can enjoy it responsibly!!!!"