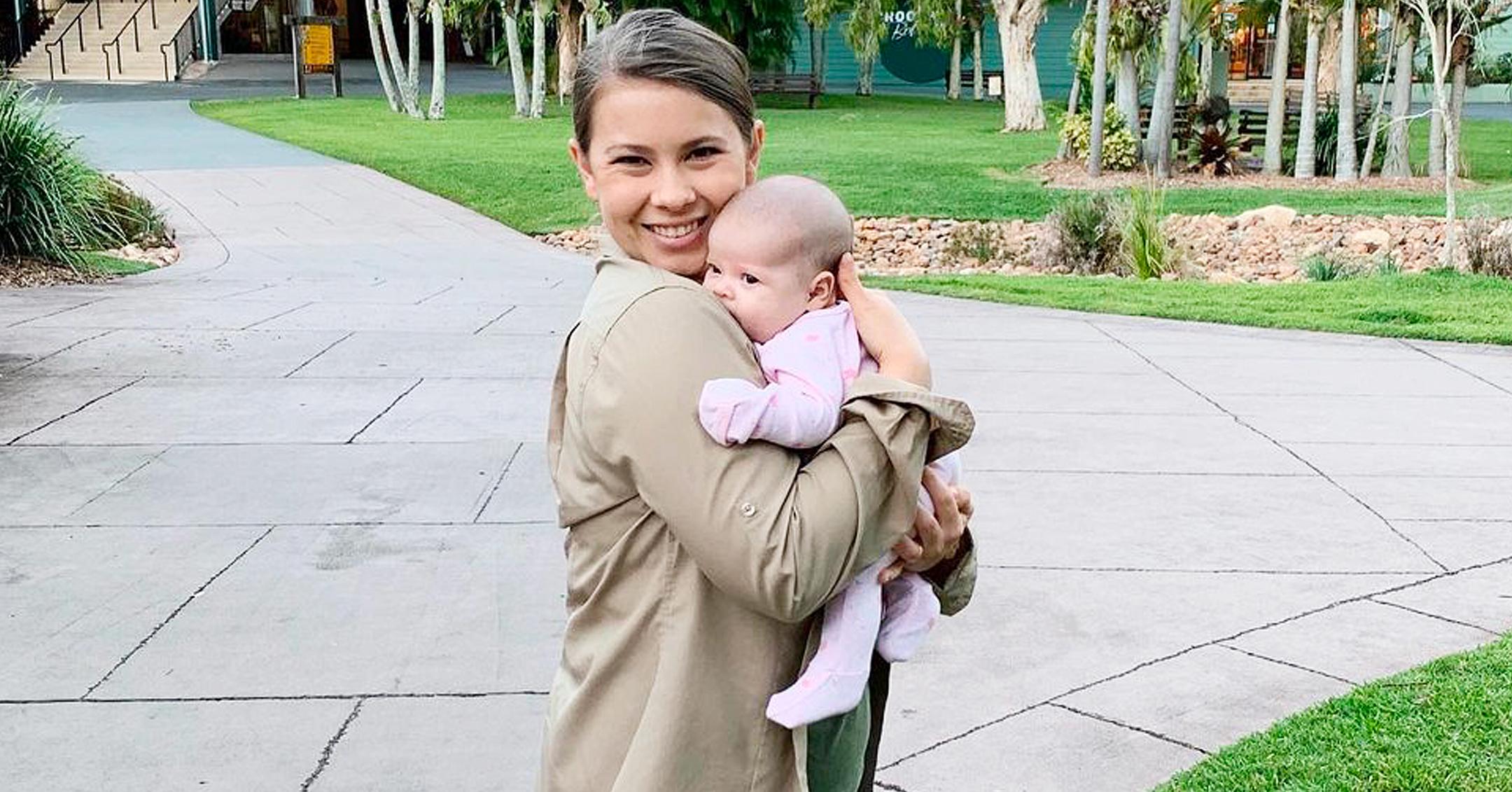 Bindi Irwin 'Can't Remember What Life Was Like Before' She Gave Birth To Her 'Happy & Inquisitive' Daughter Grace Warrior
Bindi Irwin has been over the moon since she and husband Chandler Powell welcomed their first daughter, Grace Warrior, on March 25.
"When we first got her home, it's as if she's always been with us," the zookeeper, 24, gushed to PEOPLE. "It's a really strange feeling when you can't remember what your life was like before this beautiful little person. I never knew love like this before."
Article continues below advertisement
"It was surreal bringing her home and knowing that that's our baby," added her hubby. "It's amazing how you can go without sleep and still think this little thing is the most magical thing in the world."
Just as she is with the animals, Irwin's hubby declared his other half is a total natural with the baby.
"I was so amazed by Bindi. She gave birth, and within hours she was changing diapers and feeding Grace. Just right into it, wasted no time. That was incredible to watch."
Article continues below advertisement
Since the happy couple both live and work at the Australia Zoo, they've been spending their downtime by introducing the little one to her gorgeous surroundings.
"During the day she's pretty active," revealed the Crikey! It's the Irwins star. "We always find that the more we do with her, the more walks we go on, the more animals we introduce her to, the better she sleeps that night."
Article continues below advertisement
Article continues below advertisement
"It's working out really well. She's been a busy girl. She loves adventures, and she's such a happy, inquisitive little person," the new mom shared. "We can already tell: She's definitely an Irwin."
The day after the baby's birth, they announced the meaning behind her special moniker.
"Our graceful warrior is the most beautiful light," Irwin said. "Grace is named after my great-grandmother, and relatives in Chandler's family dating back to the 1700s."
"Her middle names, Warrior Irwin, are a tribute to my dad and his legacy as the most incredible Wildlife Warrior," she continued. "Her last name is Powell and she already has such a kind soul just like her dad."