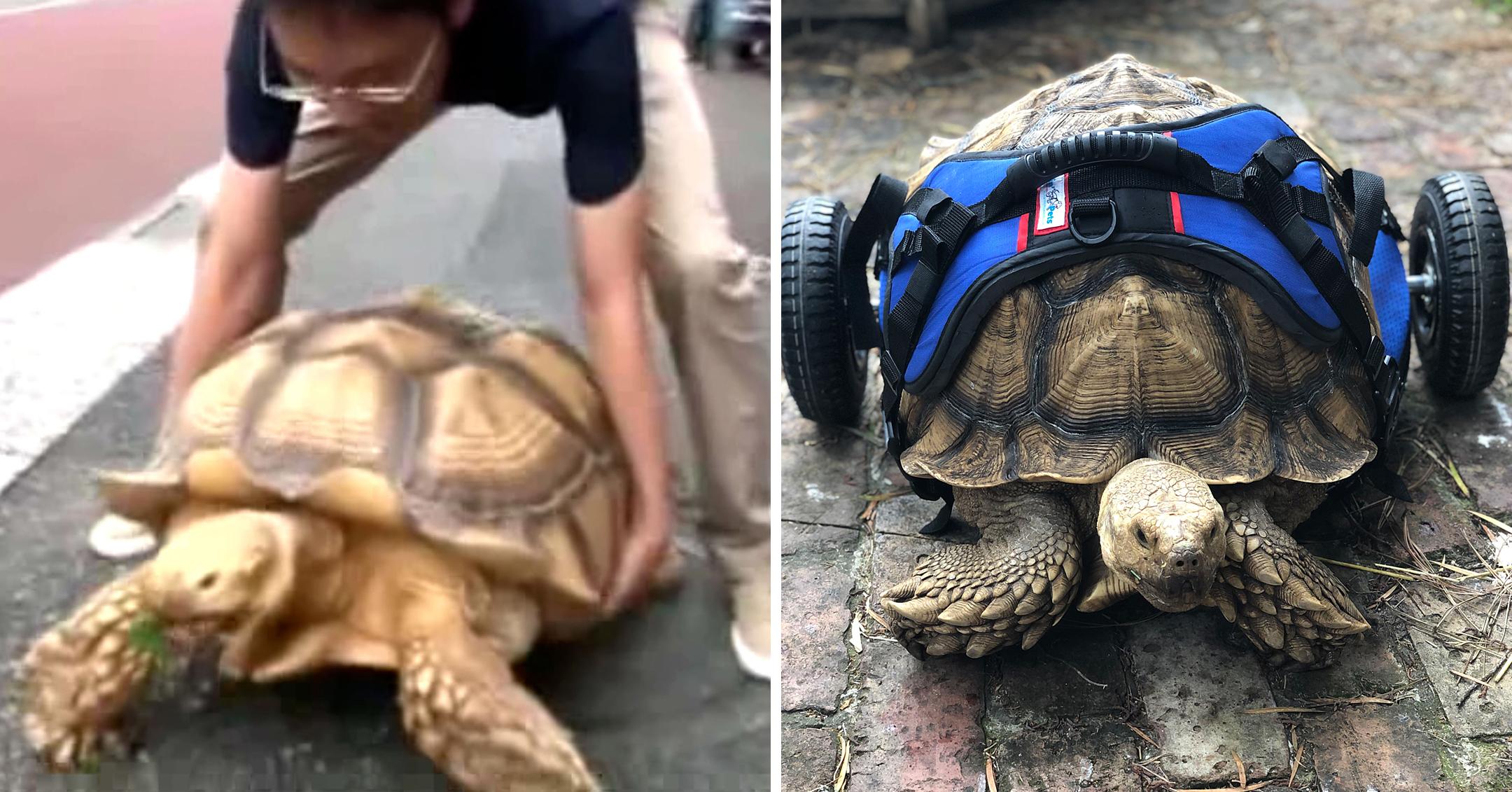 Slow & Steady Wins The Race! Disabled Tortoise Becomes Mobile Again Thanks To Innovative Wheelchair
And he's off! Due to a metabolic bone disease that resulted in underdeveloped legs, 70-pound Sulcata tortoise George Bailey once had to drag his body in order to move around. But thanks to his rescuer Jaime Loebener and the team at Walkin' Pets — a New Hampshire-based pet mobility company — he's now more active than ever before.
Scroll down to see the reptile's handy new equipment that's given him a new lease on life!
Article continues below advertisement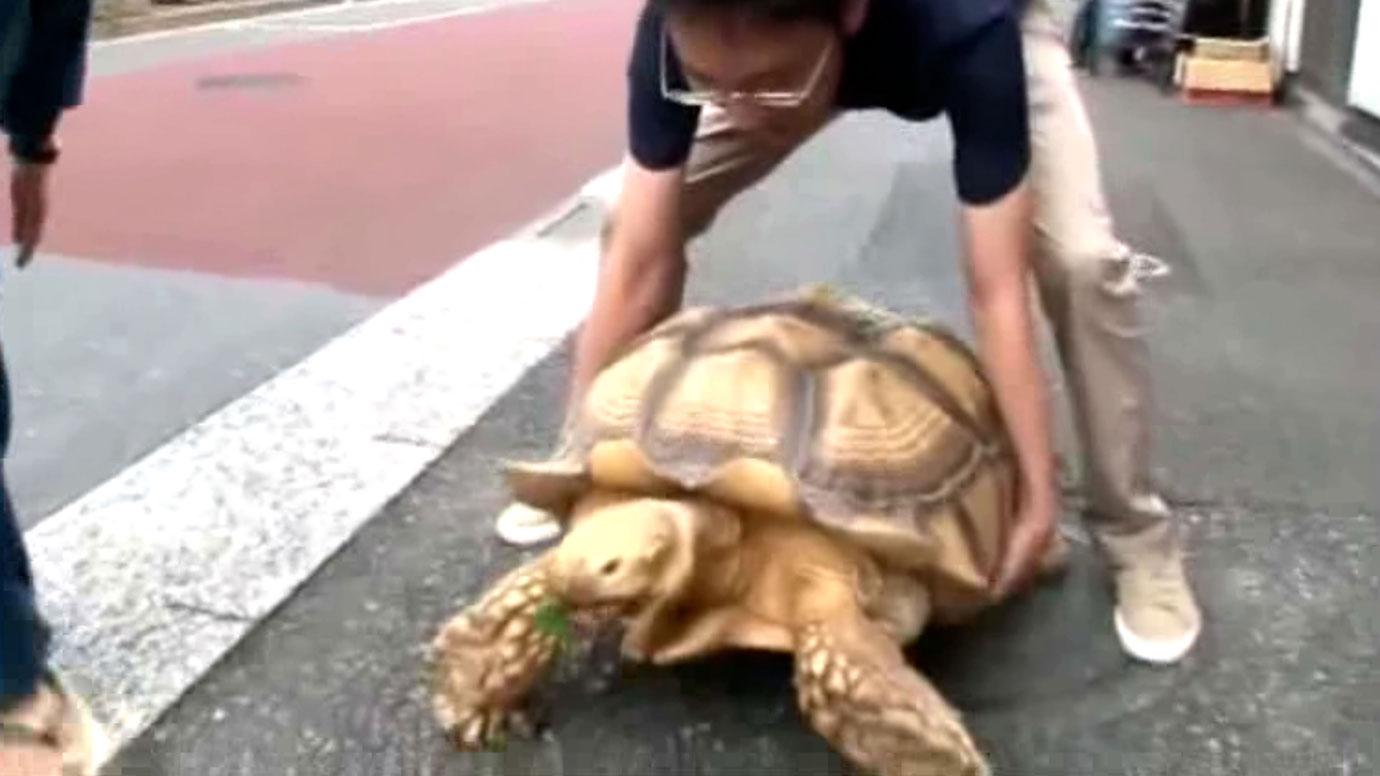 Now that's a big boy! Loebener found the 11-year-old tortoise at an exotic animal facility in Knoxville, Tenn.
The herbivore eats grass, flowers, weeds and cacti. According to the San Diego Zoo, this species "can go weeks without food or water, and when they find a water source it can drink up to 15 percent of its body weight."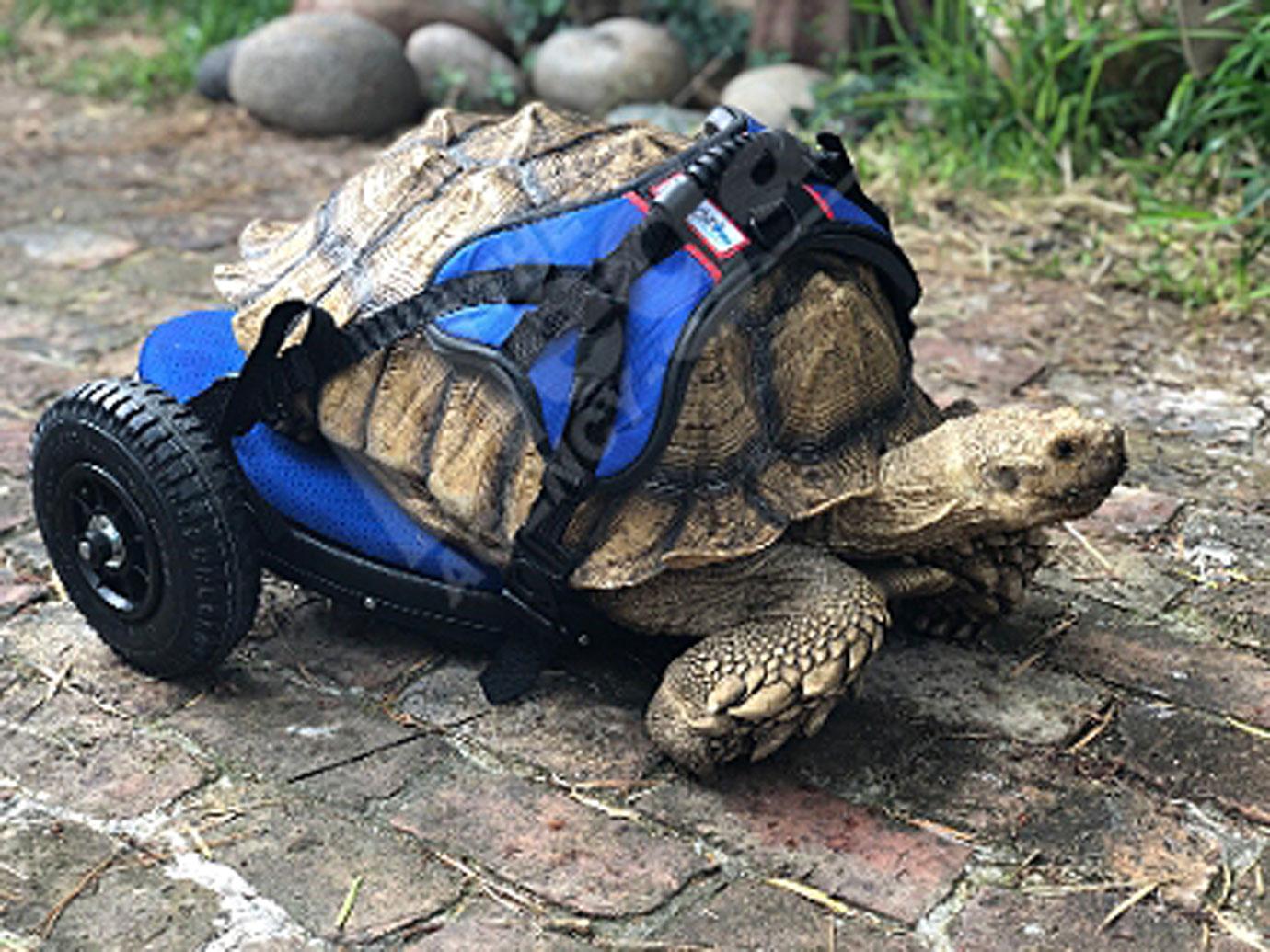 The wheelchair features "a special base, designed to extend with George, with a convex support structure that corresponds to George's natural contours," explained a representative from Walkin' Pets, adding that it also has an adjustable harness system.
In a YouTube video, you can see the critter slowly but successfully walk around on the concrete.
This species is particularly popular as a pet since they're curious and intelligent. However, many owners end up giving them to animal sanctuaries the more they grow, as they can become unmanageable to care for.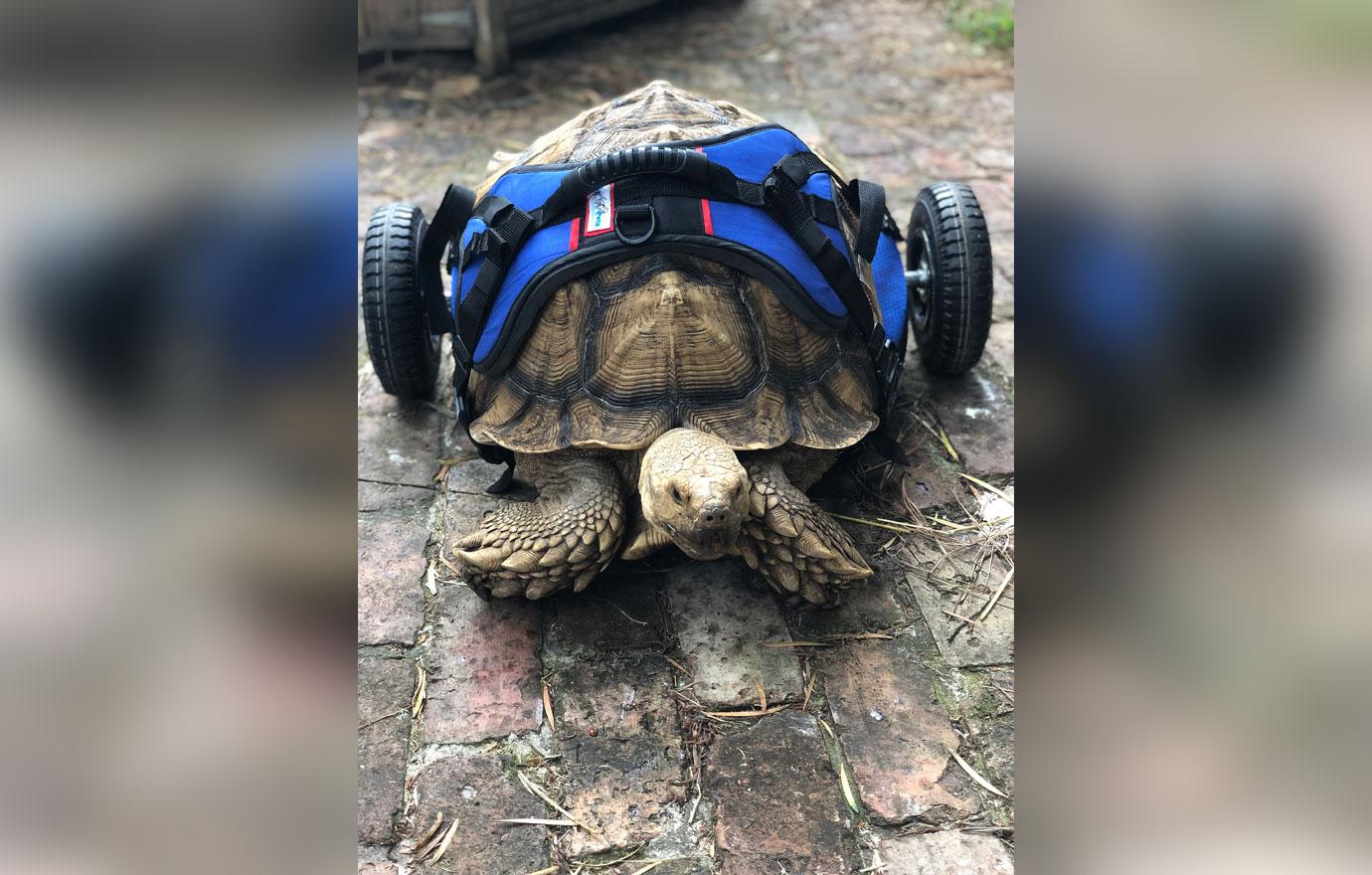 "He uses his front legs to pull his way around slowly and clumsily. The bigger he's gotten, the more difficult this has been for him," noted owner Loebner. "He currently weighs close to 70 pounds, but may grow to weigh over 200 pounds."
According to statistics, tortoises can live to be 100 years old, so most likely, he'll have to receive a few more models of the equipment to fit him as he ages.
"You can help conserve these ancient reptiles by being a good steward of the Earth," the SD Zoo states. "Simple practices like saving water, not littering, and using your own reusable grocery bags and coffee cups all help to keep habitats clean and healthy. And never place pets into the wilderness as their survival can be in peril, as well as the health and well-being of existing native wildlife.