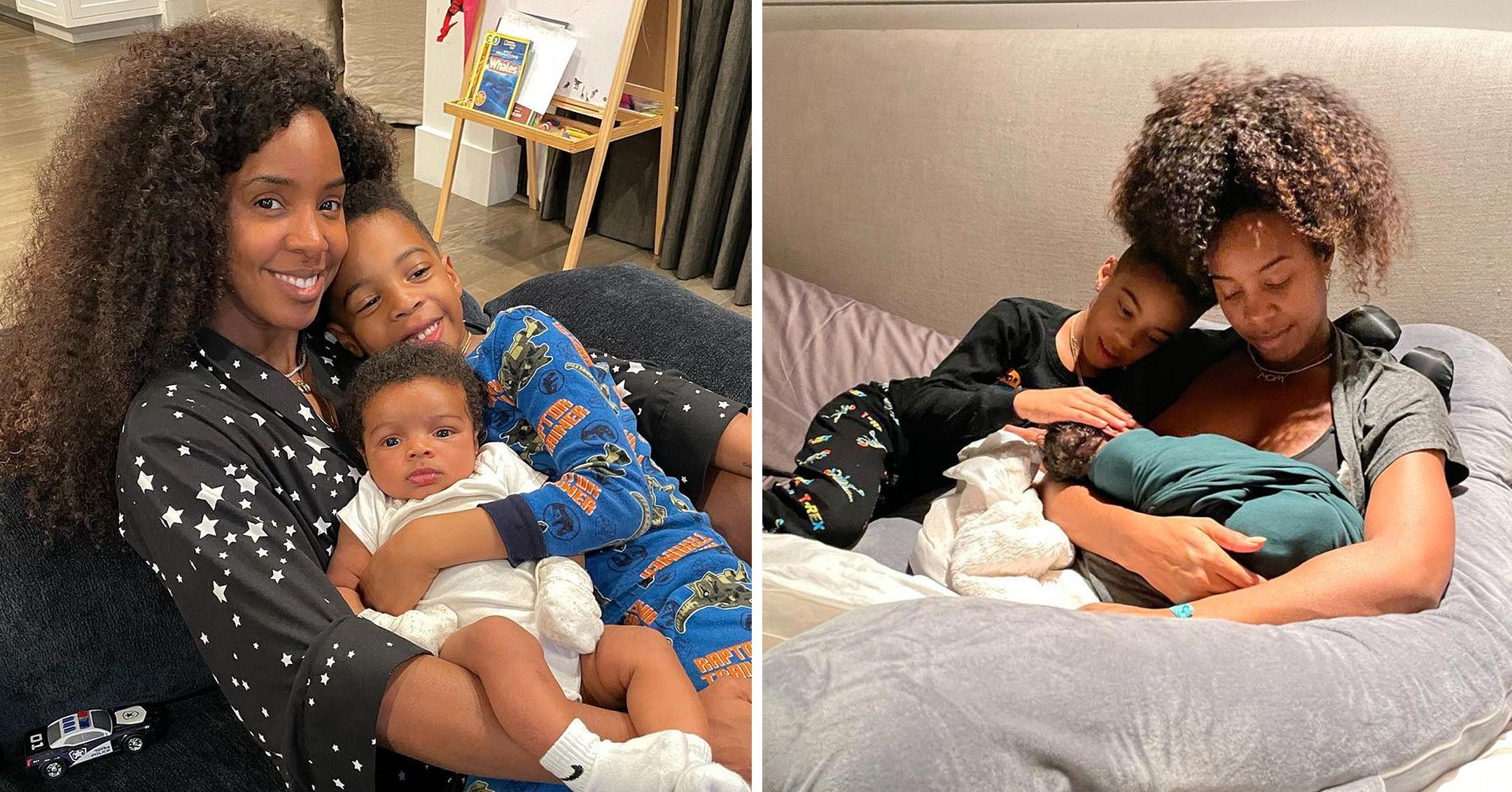 Kelly Rowland Leads By Example When It Comes To Teaching Her Kids About Being Eco-Friendly
Destiny's Child alum Kelly Rowland is eager to do her part in bettering the environment. That's why the singer joined sustainable snack brand Black Forest's pledge to try and plant a whopping 10 million trees all over the world by 2030!
Article continues below advertisement
"It's really just having the consciousness to say: Let me do my part," she explained to POPSUGAR. "People are always like, 'Oh, it's earth, we're still here, it doesn't bother us,' but it does. And if we're actually stuck in that train of thought, it's really selfish because we're not thinking about our children or our children's children."
Doing something for the greater good is something she's hoping to instill in her and husband Tim Weatherspoon's two sons, Titan, 6 and Noah, 4 months.
While kids may not understand some of the more detailed aspects of living a greener lifestyle, Rowland makes easy little changes that can have a big impact.
Article continues below advertisement
To start, her family makes sure to take short showers, a tactic she's followed for years.
The "Say My Name" singer also tries to keep plastic use to a minimum — though she admitted it's much easier said than done.
Article continues below advertisement
"We tried to get plastic out of the house. It's actually really hard to do. We even did a day where we tried not to use any plastic at all. You realize how much of it is around you — there's plastic everywhere!" she insisted. "We're still a household in progress."
Article continues below advertisement
The mom-of-two makes sure to always practice what she preaches, and on the off chance she slips up, little Titan is there to remind her to do what's right.
"He saw somebody littering like a month ago and was like, 'Mommy, you need to tell them to pick that trash up,'" she recalled, adding that he's also adamant about using only faux fur.
"He goes in my closet and asks, 'Mommy, is this real? Or is this fake?'" she said. "So my level of consciousness is raised just because of him."
To donate or get involved with Black Forest and the National Forest Foundation's initiatives, click here!