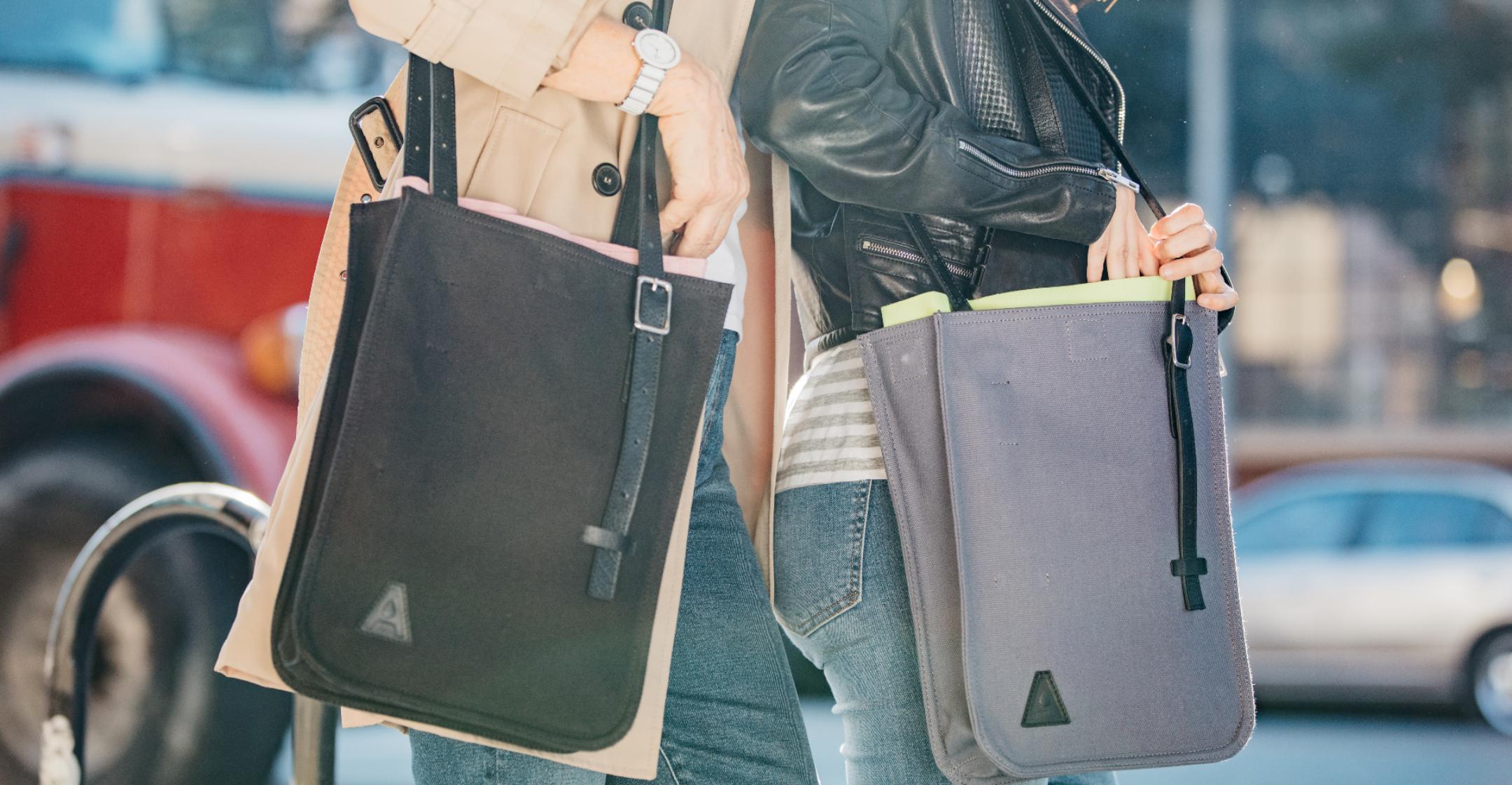 Get All The Details On The Aerrem Bag, A New Customizable & Sustainable Tote That Can Comfortably Fit Two Refillable Bottles
It's never too late to start caring for the environment, which is why Paul Kradin and husband Steve Bauerfeind launched Aerrem, a unisex tote bag that's both sustainable and efficient for everyday use.

The bags are not only made from eco-friendly materials, but are specifically designed to hold two refillable bottles or tumblers, so you can stop using wasteful single-plastic products.
Article continues below advertisement
It was the co-founders' passion for the environment that "fueled their conviction to dive into totally uncharted territory and self-fund something they knew could make a global difference," the brand's website states.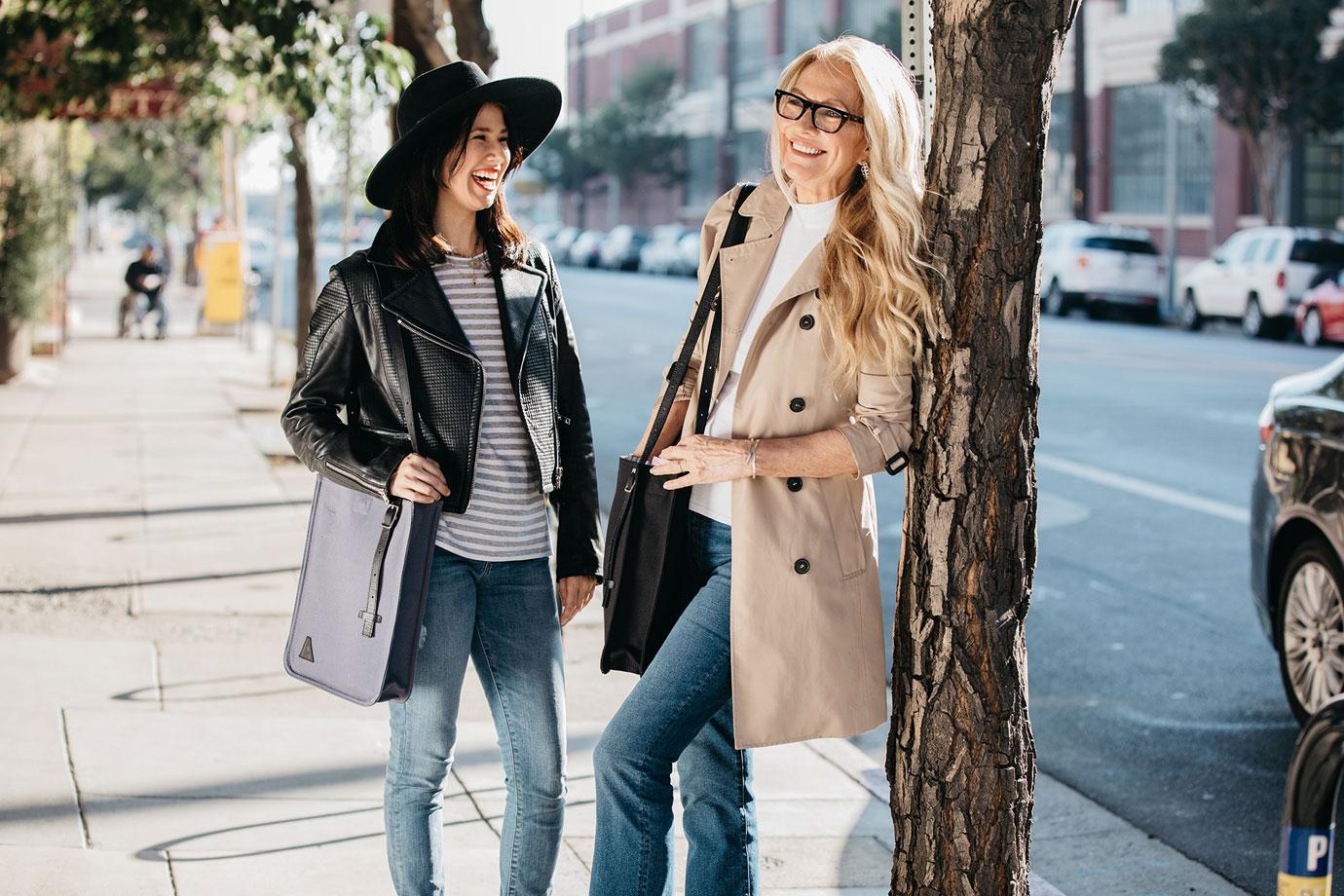 Article continues below advertisement
The tote, which was designed by fashion guru George Esquivel, is fully customizable: you can choose between two length straps and pick a color for the exterior of the bag, in addition to the color of the interior liner, which is available in fun shades like olive, pink and day-glo yellow.
The founders went out of their way to find the perfect materials — and they're transparent about the fact that some of their choices may seem unusual to some.
"Our straps are made from leather batches discarded by other manufacturers that would have gone to the landfill. Vegan leather is made from plastic, so that was off the table," the website explains. "In some cases, we couldn't find a natural material that offers the functionality we need – so we're just telling you that now. We opted for a nylon liner in deference to its functional durability."
Article continues below advertisement
In just one year, carrying an Aerrem tote can save you from using 720 plastic bottles, 250 coffee cups and 684 pounds of carbon dioxide.
According to the brand, 11 million tons of plastic end up in the ocean each year, and in America, just 9 percent of single-use plastic is recycled.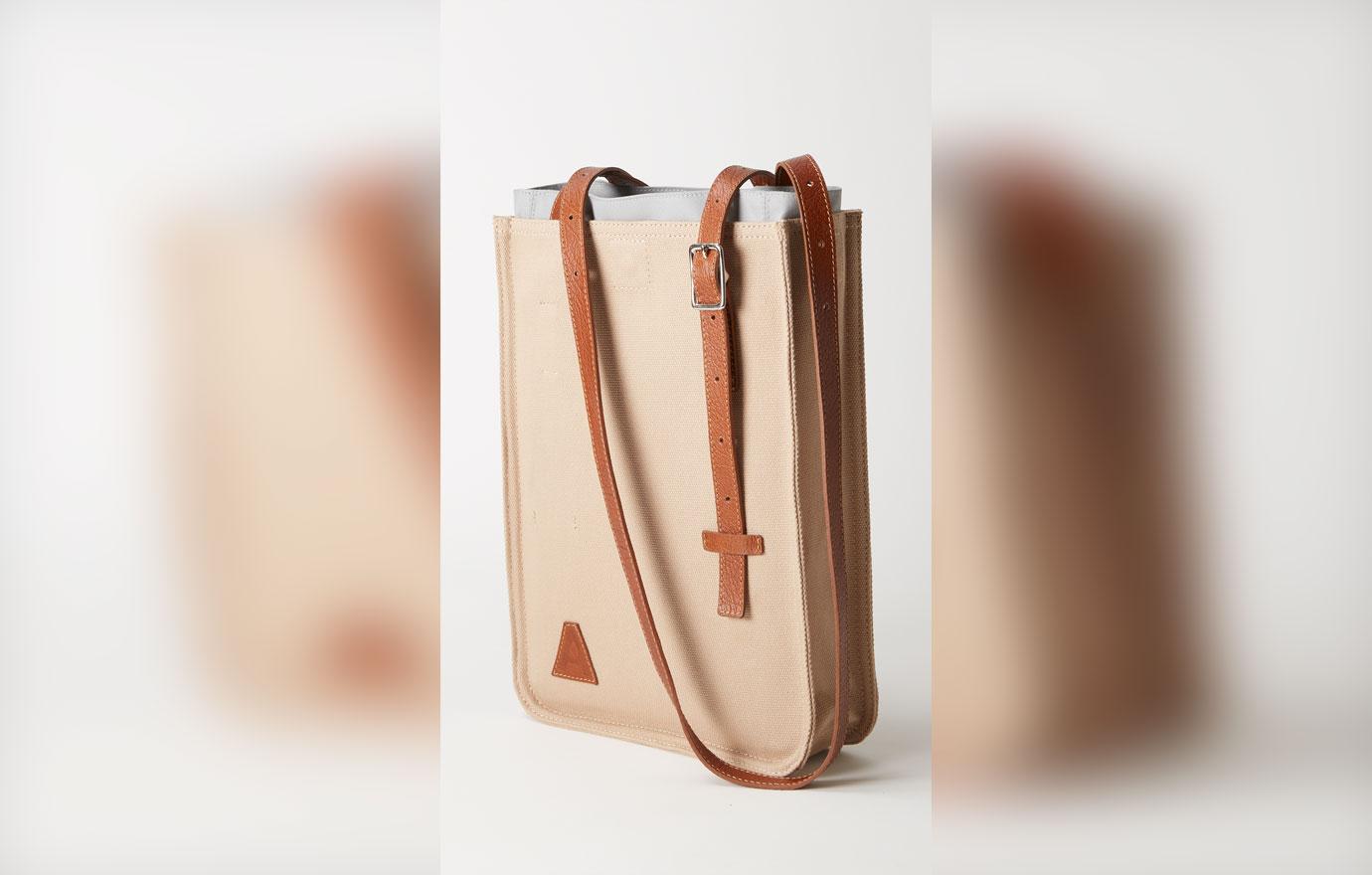 Article continues below advertisement
Even the company's shipping methods are eco-friendly, as the bag is packaged in "renewable materials like cotton canvas for our shell, or recycled/recyclable cardboard for our no-frills, origami shipping box that needs no glue or tape."
They also make sure their employees are taken care of. "Our factory in Mexico pays an above-market wage and Aerrem tops that off with a bonus payment so workers' take-home pay is higher," the brand shares. "It's not a reward for faster work, it's just a thank you for a job well done."
Learn more about the bag, which is available exclusively online for $179, by clicking here.