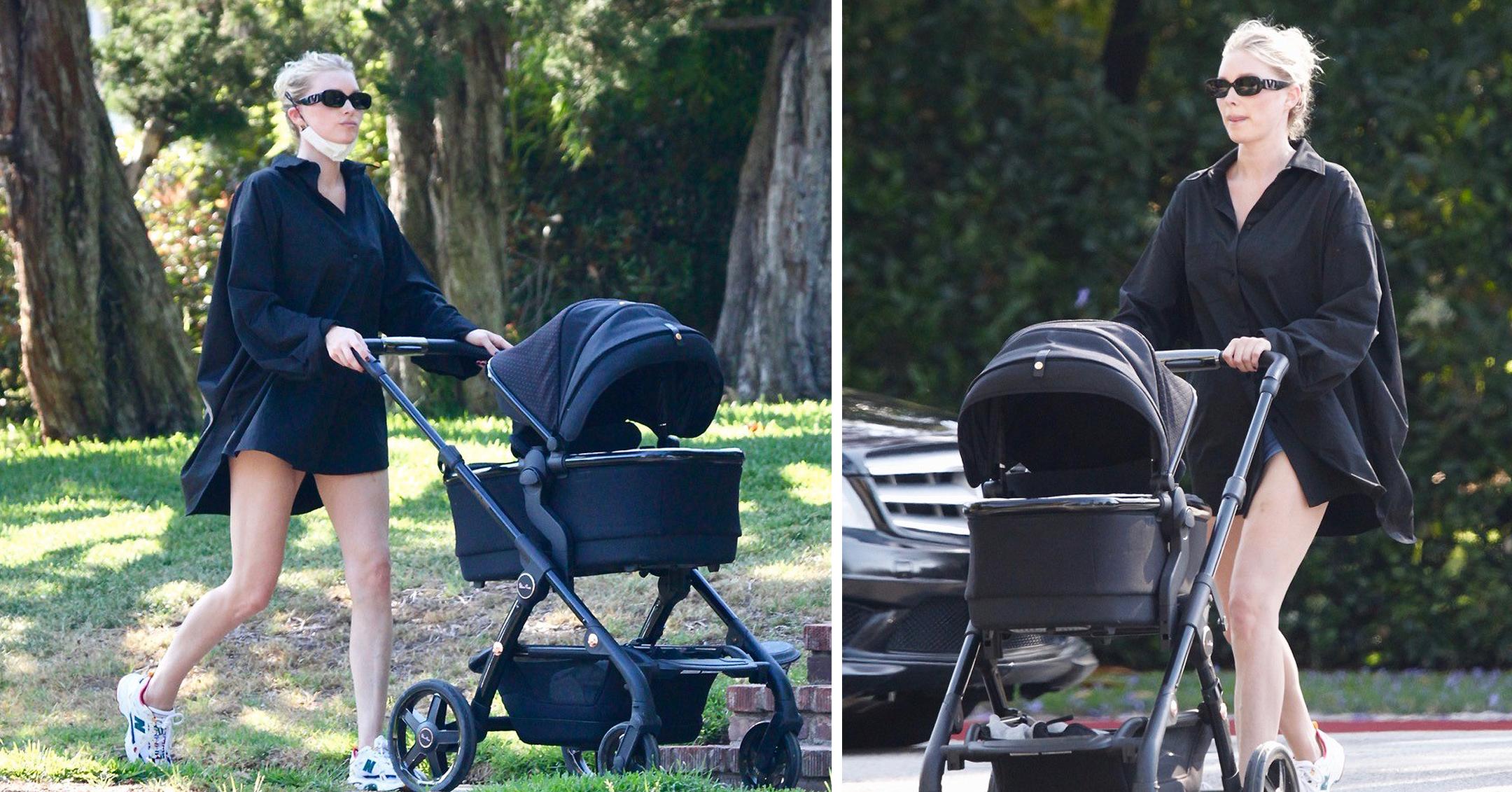 Mommy & Me Date! Elsa Hosk Seen Wearing All-Black Outfit While Strolling Her Daughter Around — Pics
Quality time with mama! Elsa Hosk wore an all-black outfit while on a stroll with her daughter, Tuulikki Joan, who was born on February 11.
Article continues below advertisement
The blonde beauty accessorized her outfit with a pair of sunglasses and white sneakers.
Scroll through the gallery below to see more photos from Hosk's outing!
Article continues below advertisement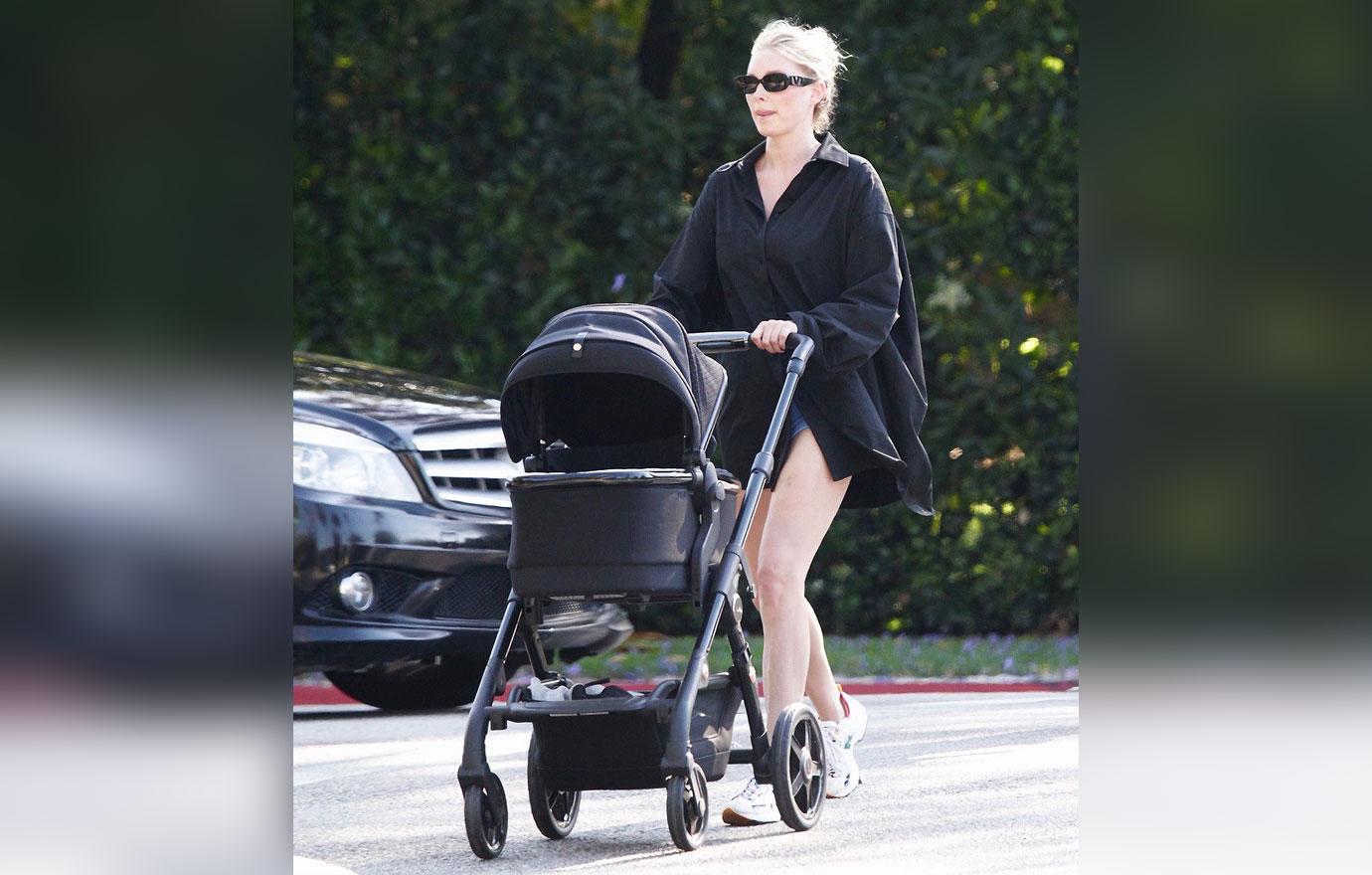 The mom-of-one looked like she was enjoying some time with her tot!
"It wasn't hard to choose her name because I always knew I wanted a Finnish name," she said of her daughter's moniker. "I think Finnish names are so cute. And Tuulikki is my mom's middle name and my mom's side of the family is from Finland, and they all have Finnish names and they're all so cute."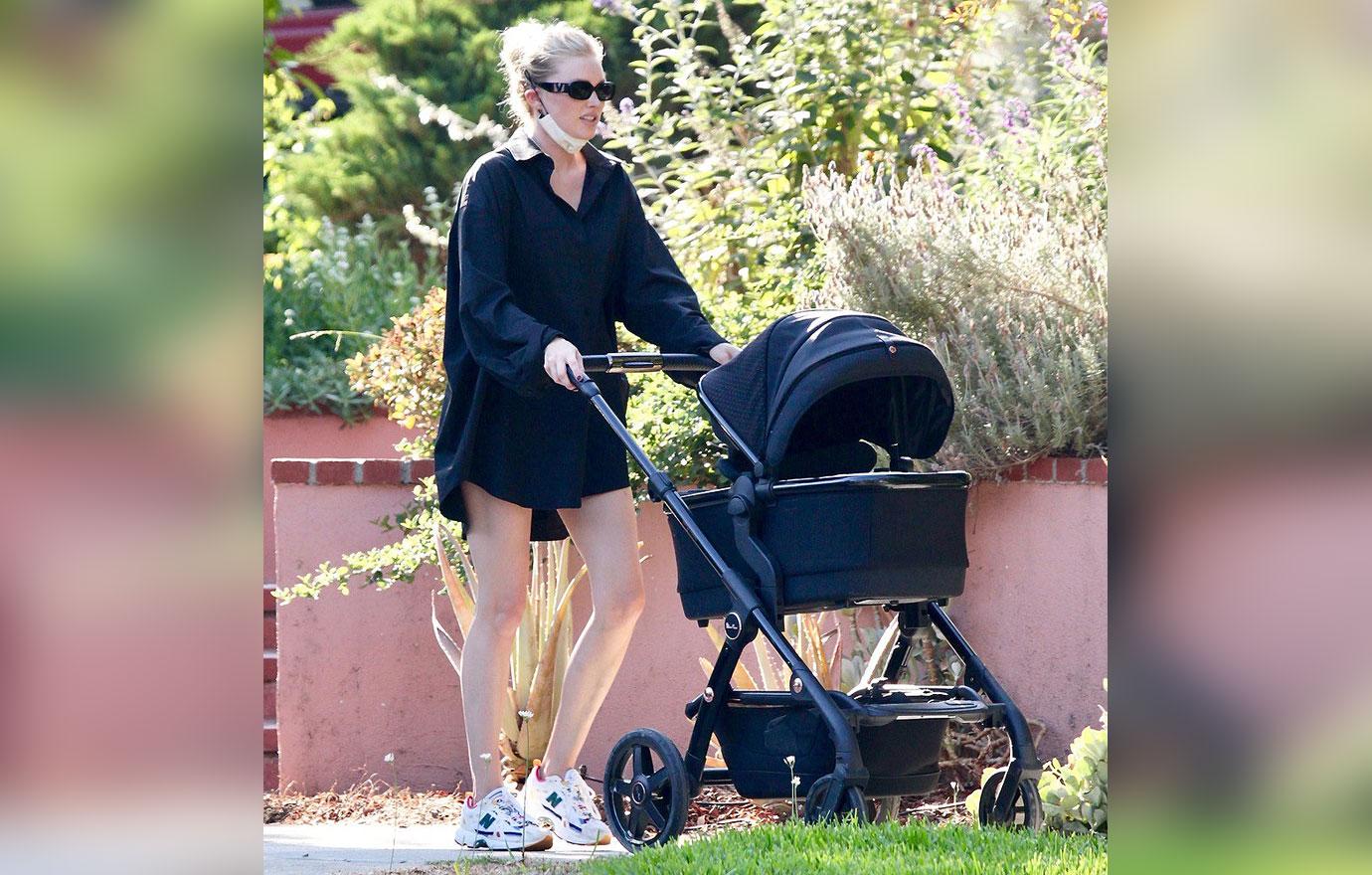 Even though Hosk's daughter has only been around for a few months, she is embracing motherhood.
"Sometimes I look at her and I cry when I think about what we went through together," she said. "I feel such gratitude for the women around me, I look at the mothers around me with such deep respect and admiration and I feel such gratitude for the beautiful profession of the midwifes and doulas and I realize birth can be easy or hard, beautiful or dark, but every woman's story is so sacred and so important. I love you."
"It's truly magical and amazing and we're so incredible, and I'm just trying to give myself time to heal and not put a lot of pressure on to try and be a size 0 or anything like that," she added.
Clearly, Hosk isn't shy about posting about her daughter on social media. On May 29, Hosk uploaded a photo with her daughter napping on her chest, writing, "My favorite thing in the whole world 👶 💤."
Prior to that, she wrote, "Beeing [sic] your mama is the greatest joy of my life. It's not until now I fully understand what my mom did for me. The absolutely unselfish love and always putting me before her own needs, the love of a mama❤️ happy Mother's Day to you Mom and to all you amazing mothers out there. I see you, I admire you, I love you❣️❣️❣️."
Too cute!