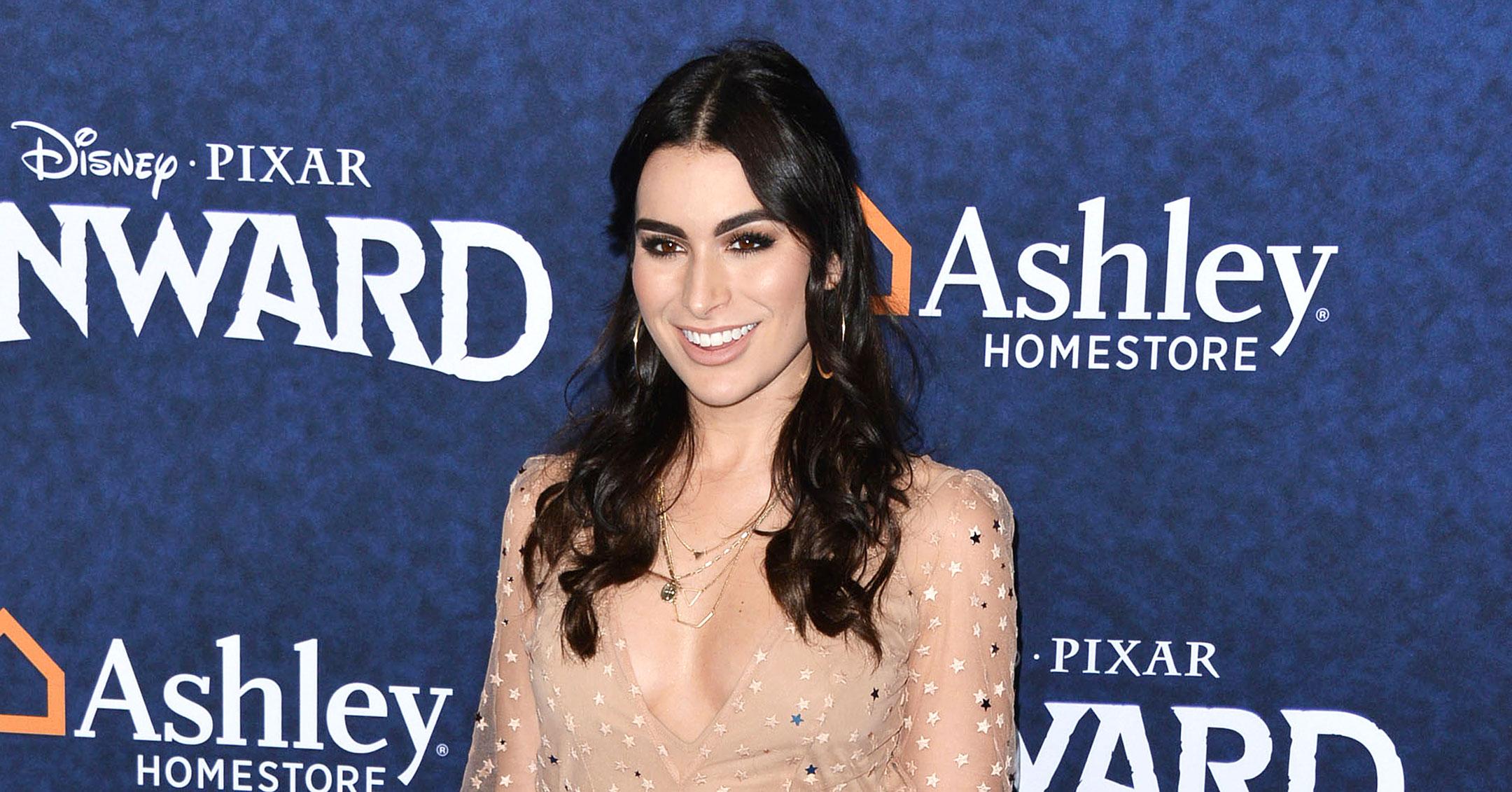 Eek! Ashley Iaconetti's First Trimester Has Been Filled With 'Relentless Nausea' That Feels Like A Weeks-Long 'Extreme Hangover'
While Ashley Iaconetti was over the moon to announce she and husband Jared Haibon's first child is set to arrive on February 10, the reality star revealed that the pregnancy is taking a serious toll on her body.
Article continues below advertisement
Still, the mom-to-be is trying to keep her spirits up, posting a funny Instagram that showed her bent over the toilet while Haibon holds back her hair.
"It's so cool to think I'm creating a human that's half me and half Jared! I won't lie though, pregnancy has not been a delight for me," the Bachelor in Paradise alum admitted in the caption.
"The nausea has been relentless, and I throw up multiple times most days," she revealed. "I knew the first trimester wasn't easy for most, but I didn't imagine my life to come to a standstill feeling like I have an extreme hangover for 5 weeks and counting."
Article continues below advertisement
Despite her unpleasant symptoms, Iaconetti still took a moment to express her gratitude for all of the well-wishes she and her man have received.
Article continues below advertisement
"Thank you all for the love and congratulations today!!" she gushed. "Hearing so many stories from followers and friends about their experiences has made me feel better about all the changes my body is going through and a lot less alone!"
Article continues below advertisement
The pair's friends from Bachelor Nation left words of encouragement in the comments.
"I'm sooooo happy for you two!!!" wrote Tenley Molzahn. "I know that pregnancy is so hard, sorry to hear you haven't been feeling well, but i promise you- it is so incredibly rewarding when you hold that sweet little babe!!! Congrats friends."
"I wish I was there to help take care of you, but I know you're in the best hands!! Congrats!!! I'm all emo and sooooo excited for you two!" wrote Jade Roper. "Auntie Jade and Uncle Tanner love you so much already, Baby Haibon!!!"
Even before the happy couple found out they were expecting, they had already discussed possible baby names.
"We're not telling a future boy's name because we're set on it, and I have been set on it for over 10 years. I don't want anyone to steal it/I don't want it to become popular! (As if I have the power to do that)," she shared. "I like Arena for a girl because the fan girl in me gets high off the energy in an arena. Jared's not sold on it." Stay tuned!