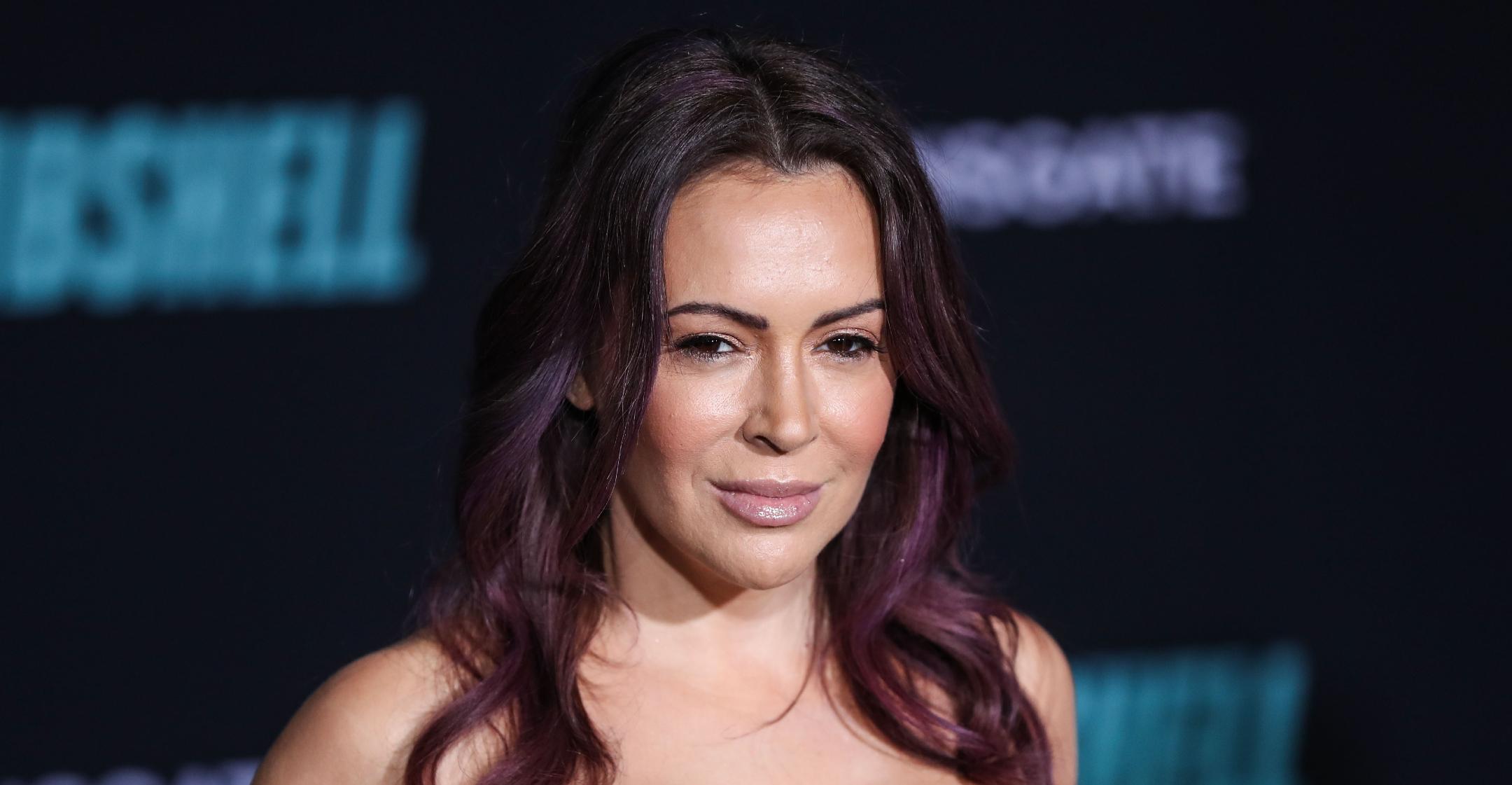 Alyssa Milano Has No Qualms Over Discussing Her Mental Health & The Medications She Takes: 'Erase The Stigma'
On social media, Alyssa Milano opened up to her fans about the medications she takes to manage her mental health. And while most people appreciated the actress' honesty, one commenter ruined the moment by calling her prescription regimen — which includes Lithium and an antidepressant — "very bi polarish."
Article continues below advertisement
"I know that you probably meant this as something that was going to be derogatory or hurtful, but I don't take it that way," the mom-of-two insisted. "This is how I'm built. This is who I am, and I take medication for it. And I'm okay with that."
Article continues below advertisement
Milano's friends commended the brunette beauty for her response, with some sharing how they treat their own mental health problems.
"Thank god for meds!! I'm so thankful for you to speak up about this. Why we shame and stigmatize mental illness is so ridiculous," wrote Fuller House star Jodie Sweetin. "Some people have high blood pressure. I have s**t serotonin levels. We both take meds. Big deal."
Article continues below advertisement
Aside from mental health woes, Milano faced a rough battle with COVID-19 last year.
"Everything hurt. Loss of smell. It felt like an elephant was sitting on my chest. I couldn't breathe. I couldn't keep food in me. I lost nine pounds in two weeks," she shared of her symptoms. "I was confused. Low grade fever. And the headaches were horrible."
Though she eventually recovered, she still struggled with "long-haul symptoms," which included shortness of breath, brain fog, exhaustion and body aches.
Since then, she's been a prominent advocate for the vaccine, even appearing in a PSA.
"The best doctors and scientists don't know what to expect moving forward. But what they do know is that we have a vaccine against this devastating virus. It is safe and effective," the Charmed alum said. "The shot means you can be there again with family, friends and neighbors. Be there."