Exclusive: Laurie Hernandez Says She Tries To Go To 'Therapy Once A Week Or As Much As I Can': It's 'Really Helpful'
Laurie Hernandez is encouraging others to talk to a professional, even if they think they are doing just fine.
Article continues below advertisement
"I typically try to do therapy once a week or as much as I can," the gymnast exclusively tells Morning Honey. "I had it today, it was great! But I think between being able to have a lot of time and talk to somebody has been really helpful. Journaling is extremely helpful and writing things down — that way it doesn't just stay in my brain and just putting it in a separate place, it makes space to kind of take in other things throughout the day, so that is really helpful."
The brunette beauty isn't afraid to admit that she has off-days, too, which is completely normal to experience.
Article continues below advertisement
"Honestly, confidence is a journey – somedays I wake up feeling like I can walk on water and other days I want to hide under a rock just like anybody else," she shares. "But I think confidence is definitely a state of mind. It's something you place yourself into. It's something you just feel, so actively practicing that is definitely really helpful."
As for how the athlete gets into the right mindset, she loves to tell herself "affirmations."
Article continues below advertisement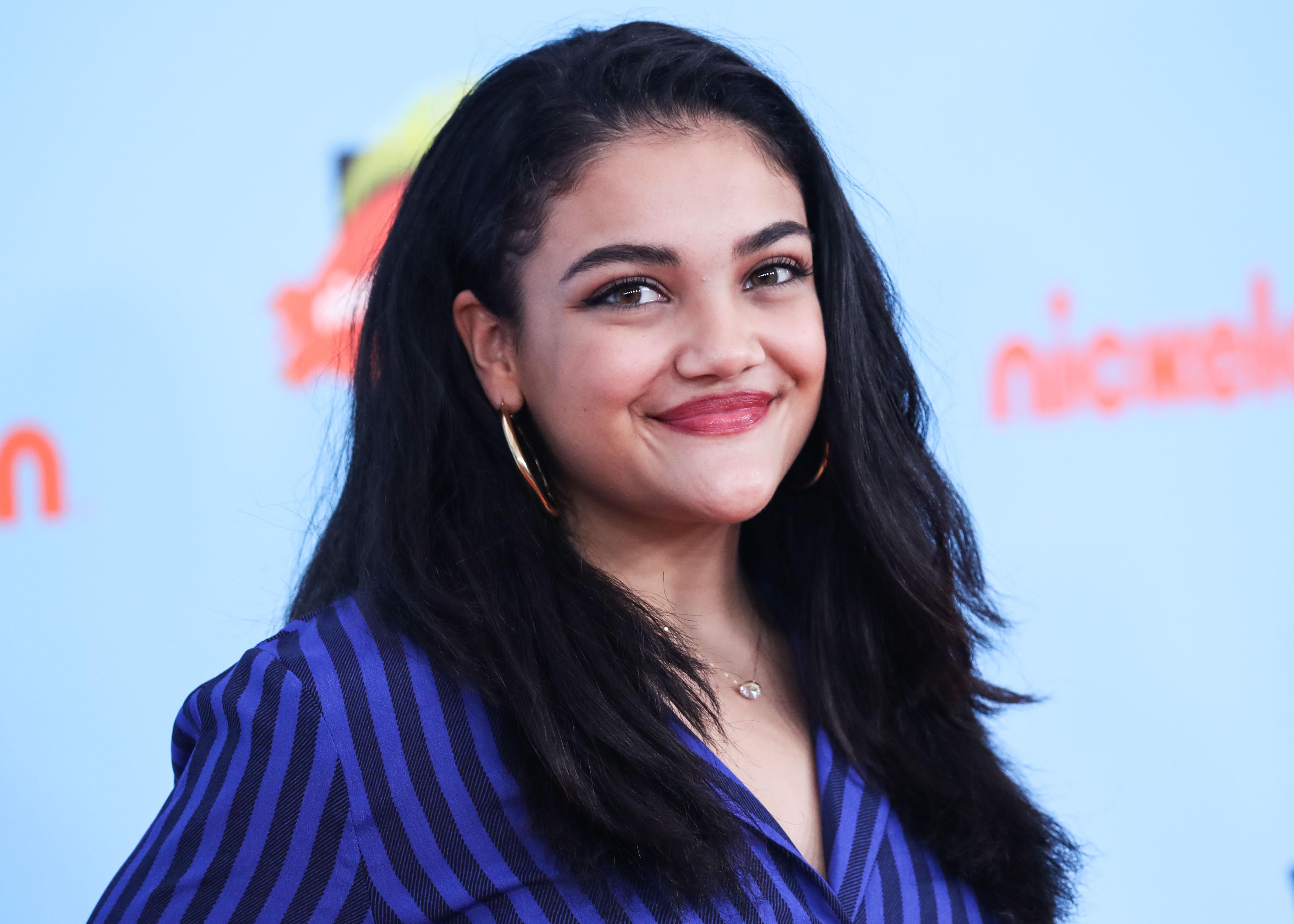 "Letting yourself know, 'Today I am strong. I am going to have a great day,' or just whatever works for you. I notice the what if affirmations feel really good, so, 'What if today is a good day? What if today goes the way I wanted it to? What if this trip goes the way I want it to?' That is really helpful," she notes.
Article continues below advertisement
Hernandez recently got candid with her fans about her eating disorder recovery, and she wants others to be honest about whatever they may be dealing with.
"It definitely feels like a really vulnerable position to be in, just because there are still days when I struggle with that or with food or with mental health, and it's not that I share things like, 'I accomplished it and suddenly I healed' — it's just that it's always a journey," she says. "And again, it kind of goes back to making sure people know that they are normal and these things are not common but they do happen and it's OK to talk about it."