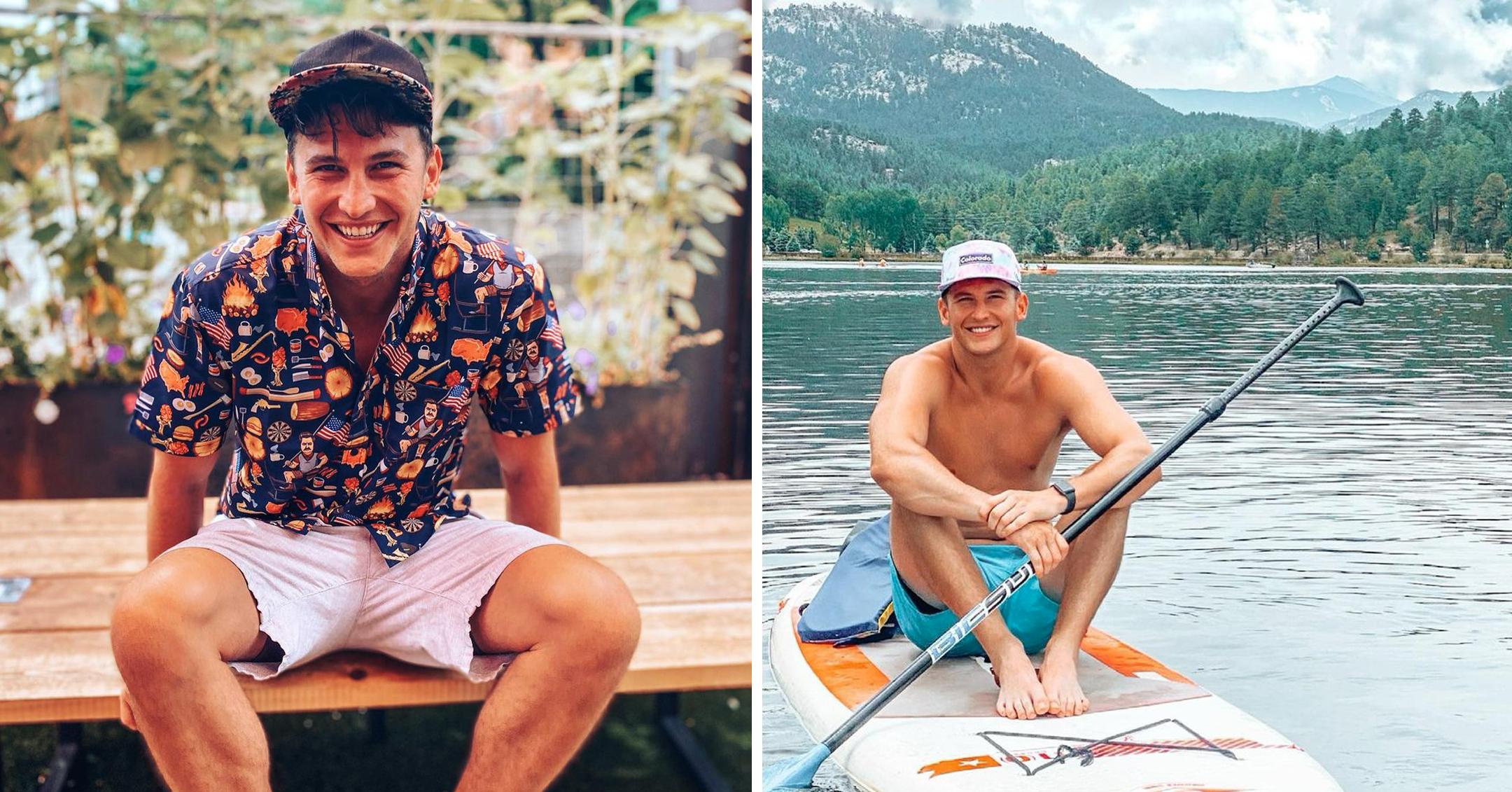 Exclusive: Blake Horstmann Admits Going On 'The Bachelorette' Made Him 'Self-Aware,' Says 'It's OK To Be Vulnerable'
It's typical for contestants — even men — to cry on The Bachelorette on Bachelor in Paradise, and Blake Horstmann quickly learned that getting candid on the reality series would only help him, not hurt him.
Article continues below advertisement
"I think the audience embraced me when I was vulnerable and open and crying a lot on national television," the 32-year-old exclusively tells Morning Honey while talking about his partnership with Rowdy Energy. "A lot of people embraced that and made me feel like it was OK. I think the show makes you self-aware, and I think the show helped me realize that it's OK to be vulnerable, it's OK to cry as a man and to be sensitive and to open up about your feelings and where your heart is and where your mind is. I definitely would not be the man I am today without the show."
Prior to appearing on Becca Kufrin's season of The Bachelorette and season 6 of Bachelor in Paradise, the DJ would avoid talking about his feelings.
Article continues below advertisement
"I never wanted to show my emotions. I never really wanted to talk about it, and then I got to the point on Paradise – that low point, and I would say everyone has a rock bottom," he shares, referring to his infamous love square with Hannah Godwin, Caelynn Miller-Keyes and Kristina Schulman. "Some people's rock bottoms are deeper than others, but everyone has a rock bottom and most people hide it, and I think that is something that should be talked about."
Article continues below advertisement
After leaving Mexico, Horstmann's friends encouraged him to go to therapy, which has only enriched his life.
"I think we are seeing in the Olympics right now — mental health is huge, and it can impact different parts of your life and people around you, just by simply pulling a friend aside and being like, 'Are you OK? How are you doing?' It can make a huge difference, it can save lives and so that is something I am very passionate about," he declares. "I think in the future, I have got something planned hopefully working with this company Dam Worth It Co., where I just think honestly asking the question, 'Are you OK?' to anyone out there, which can save lives. That person then can ask their friend and after another friend, so it's a movement, and I am excited to be a part of it."
Article continues below advertisement
Now, Horstmann isn't afraid to admit that he has "found an incredible therapist" who "changed my life."
"I am a big pro-therapy guy," he admits. "Sometimes if you don't take time for yourself. You're allowed to be selfish, you don't always have to put other people first. So, I think for me, it was like 'OK, I am giving other people too much and I feel like I am on empty,' so it's realizing that moment where you feel unempty and you take a step back."
Article continues below advertisement
"I actually started this on The Bachelorette – journaling!" the TV personality adds. "I never thought I would have a diary more or less. But I do journal, I take some time — I journal in the morning, I have something called the seven minute journal, and it's actually a journal where it prompts you questions and you get questions in the morning and you get questions at night before you go to bed and that has made the world of difference. Having goals and having objectives throughout the day, the week, the month, the year, whatever it is – that has been a huge change for my life and kind of what I do."
Article continues below advertisement
It can be hard for contestants to adjust to life once they no longer have cameras in their face, and Horstmann is happy to assist Bachelor Nation with anything they may need.
"I definitely have a lot of past contestants thanking me a lot for opening up about my mental health struggles because I think sometimes it's hard for a lot of people to relate to us on the show, and very often, the only people that can relate to us are others that have come off the show," he says. "So, it's pretty cool to hear other contestants and them being like, 'Thank you so much for talking about it.' It's a cool little family that we are in, and we try to help each other out whenever we can, so it's pretty fun."
Article continues below advertisement
In the meantime, Horstmann is excited to partner with Rowdy Energy, as it's a perfect match!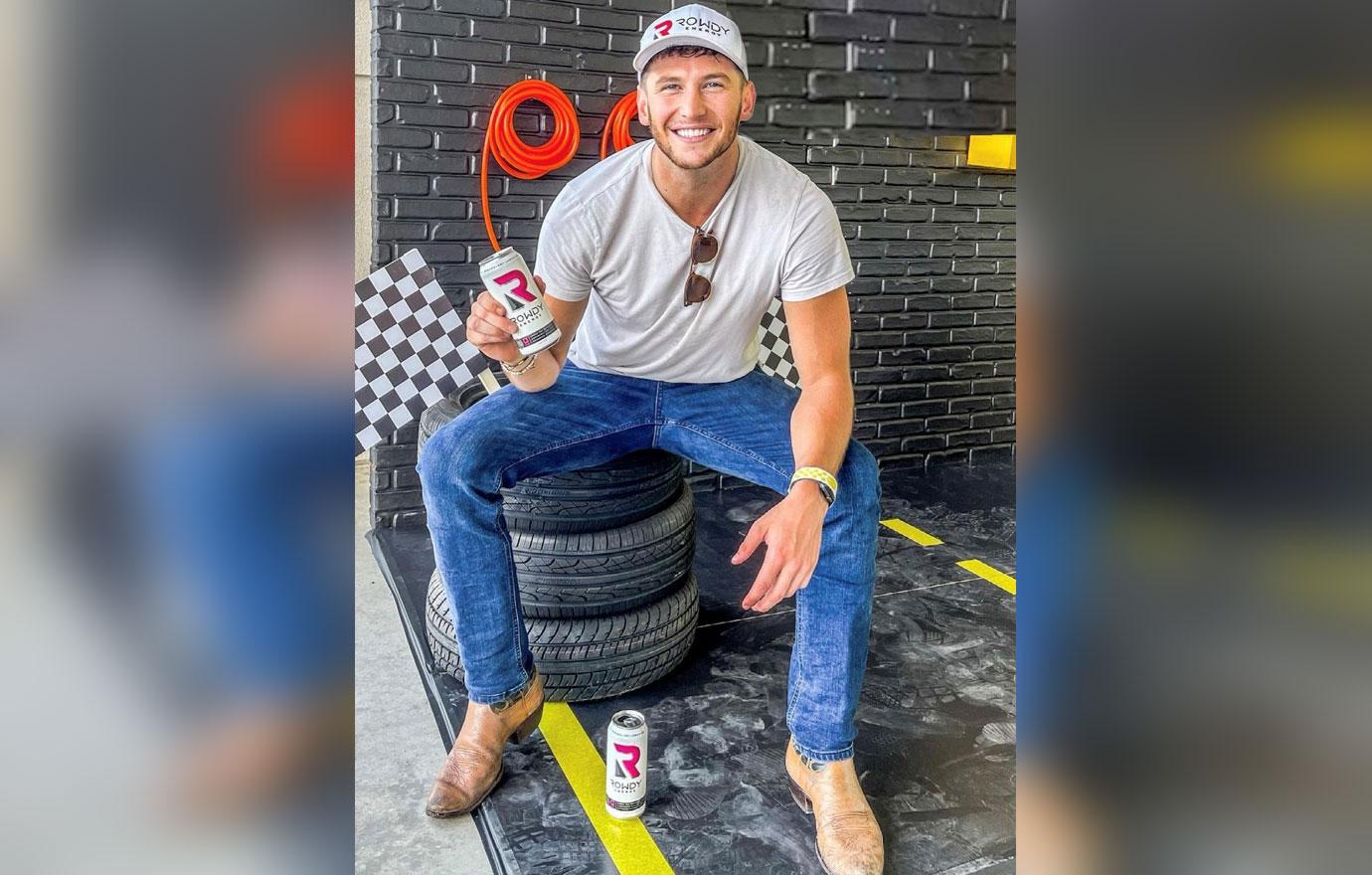 "I have an active lifestyle. I am very busy, but also I am very health conscious, so it's hard to find an energy drink that not only gets the job done, gives you energy, does what you need it to do but also is very healthy for you and that is why Rowdy is unique and it kind of fits all of those different things," he says. "For me, the no sugar, the low calorie, it's only 250 milligrams of caffeine — for me, that is the perfect amount. I don't have that sudden drop off when I finish it within an hour. I am not tired again. It works perfectly for me. So for me, it was really a no-brainer [to work together], and the team over there at Rowdy is phenomenal to work with, and I just love the culture of Rowdy and kind of what they stand for as a company."