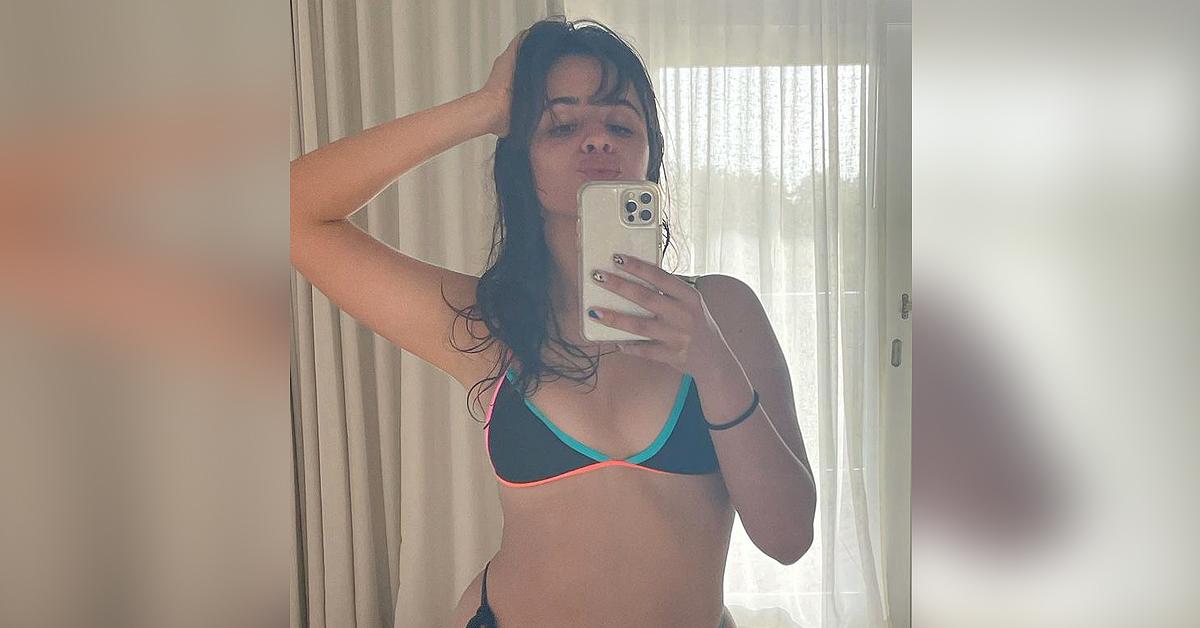 Later, Haters! Camila Cabello Oozes Confidence In Bikini Selfie After Hitting Back At Body Shamers
Working the camera! After hitting back at body critics last month, Camila Cabello is once again proving that she loves the skin she's in.
On August 1, the "Havana" crooner proudly showed off her shape by posting a bikini selfie on Instagram, captioning her photos with a lips emoji.
Article continues below advertisement
The first pic showed Cabello in a black string bikini that featured a neon outline, while the second snap was a close-up shot of her artistic eyeliner and hairdo.
The post comes after the X Factor alum spoke out about body shaming, as social media users were directing rude comments towards her when she was seen out for a jog.
Article continues below advertisement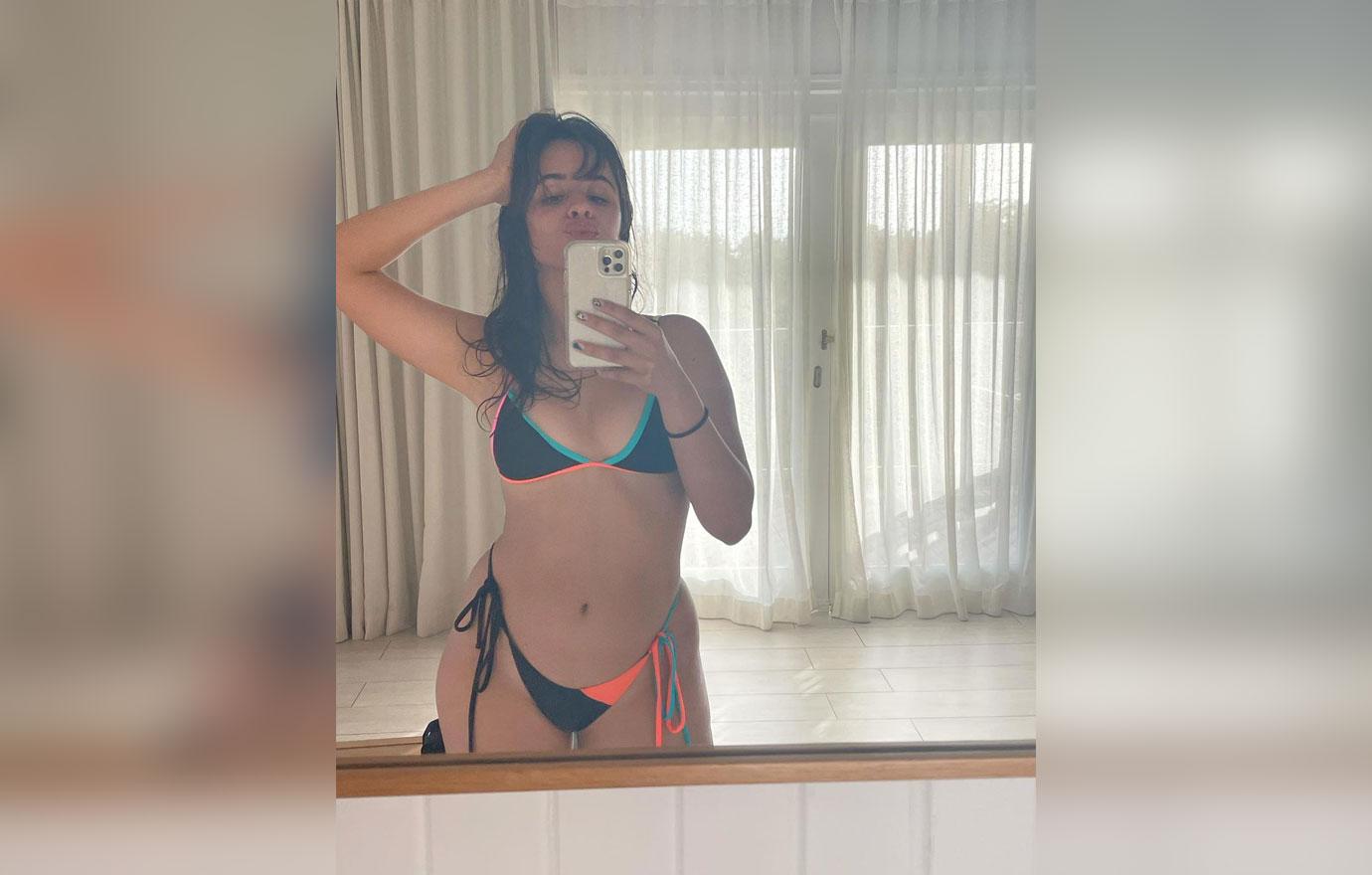 "I was just running in the park minding my own business trying to be fit, trying to keep it healthy," the star explained in a TikTok video. "And I am wearing a top that shows my belly, and I wasn't tucking it in ... because I was running and existing like a normal person that doesn't tuck it in all the time."
Article continues below advertisement
For a minute, Cabello admitted that she was disappointed with her figure, "but then I reminded myself, being at war with your body is so last season."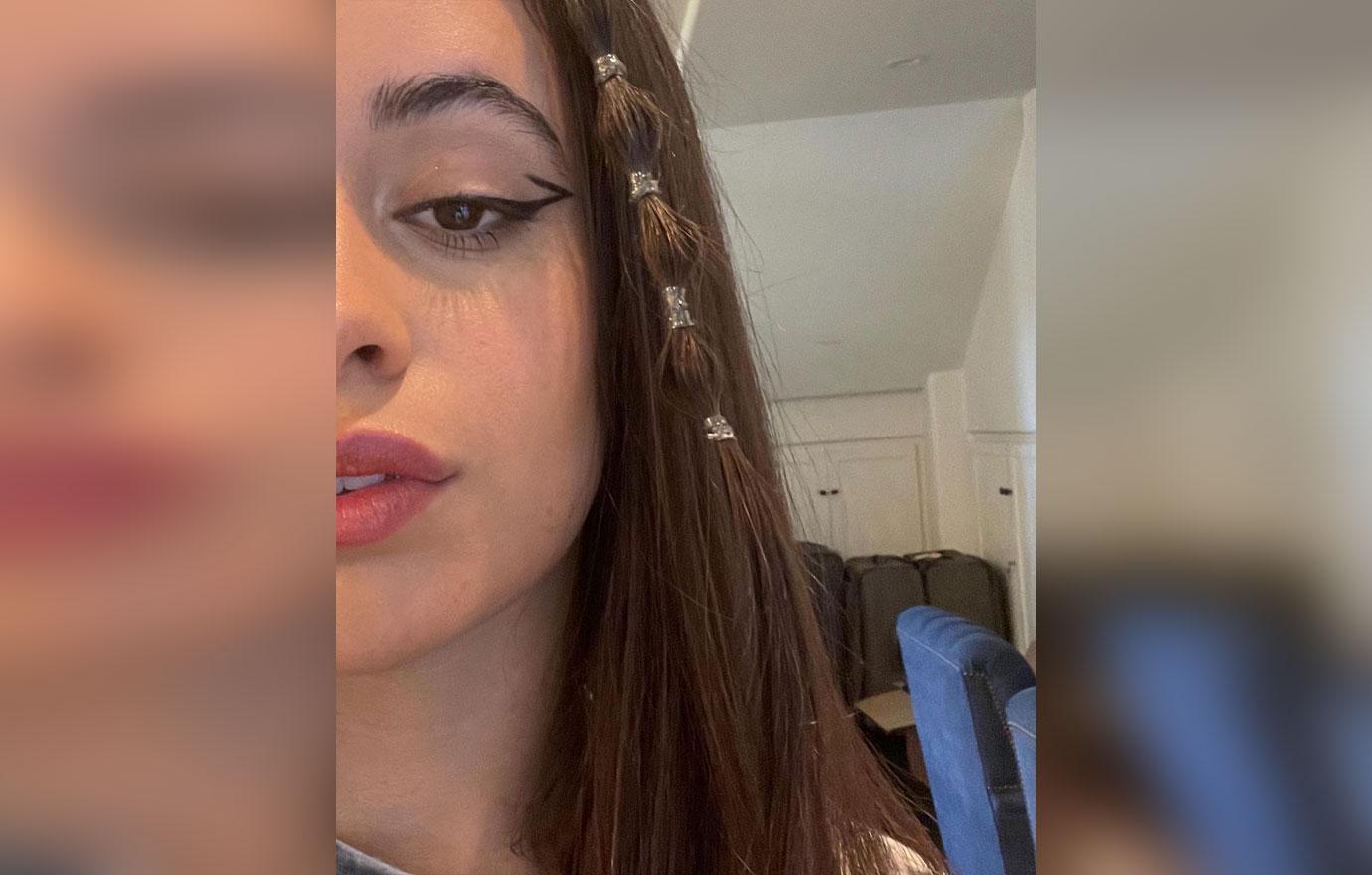 Article continues below advertisement
"I am grateful for this body that lets me do what I need to do," she declared. "We are real women with curves and cellulite and stretch marks and fat. And we gotta own that, baby."
Cabello has discussed body acceptance in the past, as she wants to be a role model for her younger sister. However, she fears her sibling is growing up with a warped image of beauty since so many people use filters to edit their photos.
Article continues below advertisement
"It's hard being a girl, because no matter what we look like, we're always so hard on ourselves, and we feel like there's always someone judging us," she told J-14. "I think it's a common thing we deal with. I mean, we all have days when we don't feel pretty — I know I do."