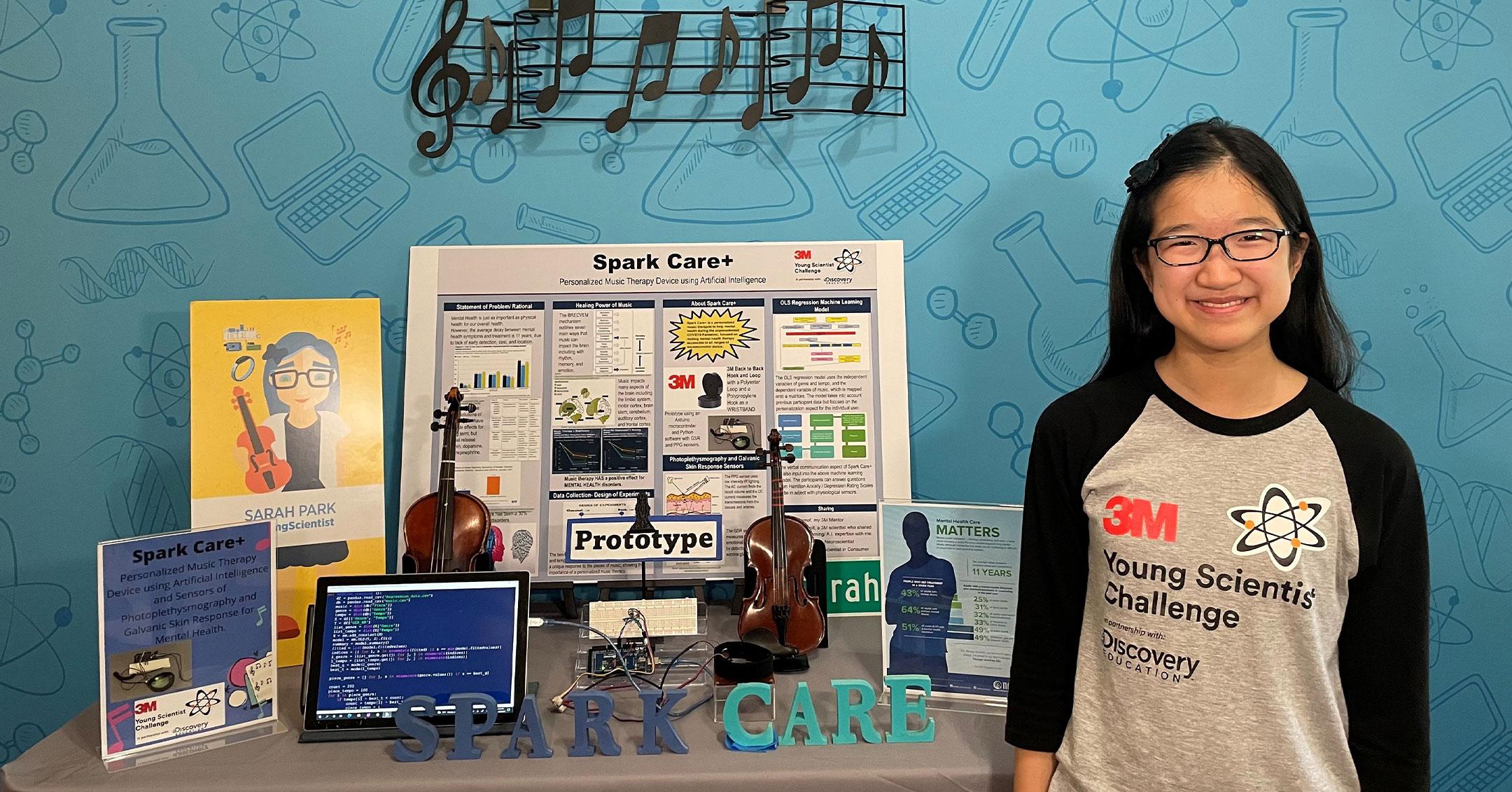 Exclusive: 3M Young Scientist Challenge Winner Sarah Park Believes Her Innovation SparkCare+ 'Will Help People With Their Mental Health': 'I Did Not Expect This Moment To Come'
Though Sarah Park is only 14 years old, she is already changing the world. On Tuesday, October 19, one winner was chosen from 10 incredible students in grades 5-8 who have created an innovation that will improve people's lives, and Park, who invented SparkCare+, was awarded a whopping $25,000 — and the title of America's Top Young Scientist.
Article continues below advertisement
While watching the Olympics this past summer, Park realized that music and mental health go hand in hand.
"I play the violin, so I intuitively knew about the healing power of music," she shares. "When I saw Simone Biles and how her mental health affected her physical health, it really broke my heart, but I think she was so brave and courageous to really stand up for her mental health because mental health is just as important as physical health. Mental health is an invisible illness, so it's really hard to see it tangibly, and the average delay between mental health symptoms and treatment is 11 years."
Article continues below advertisement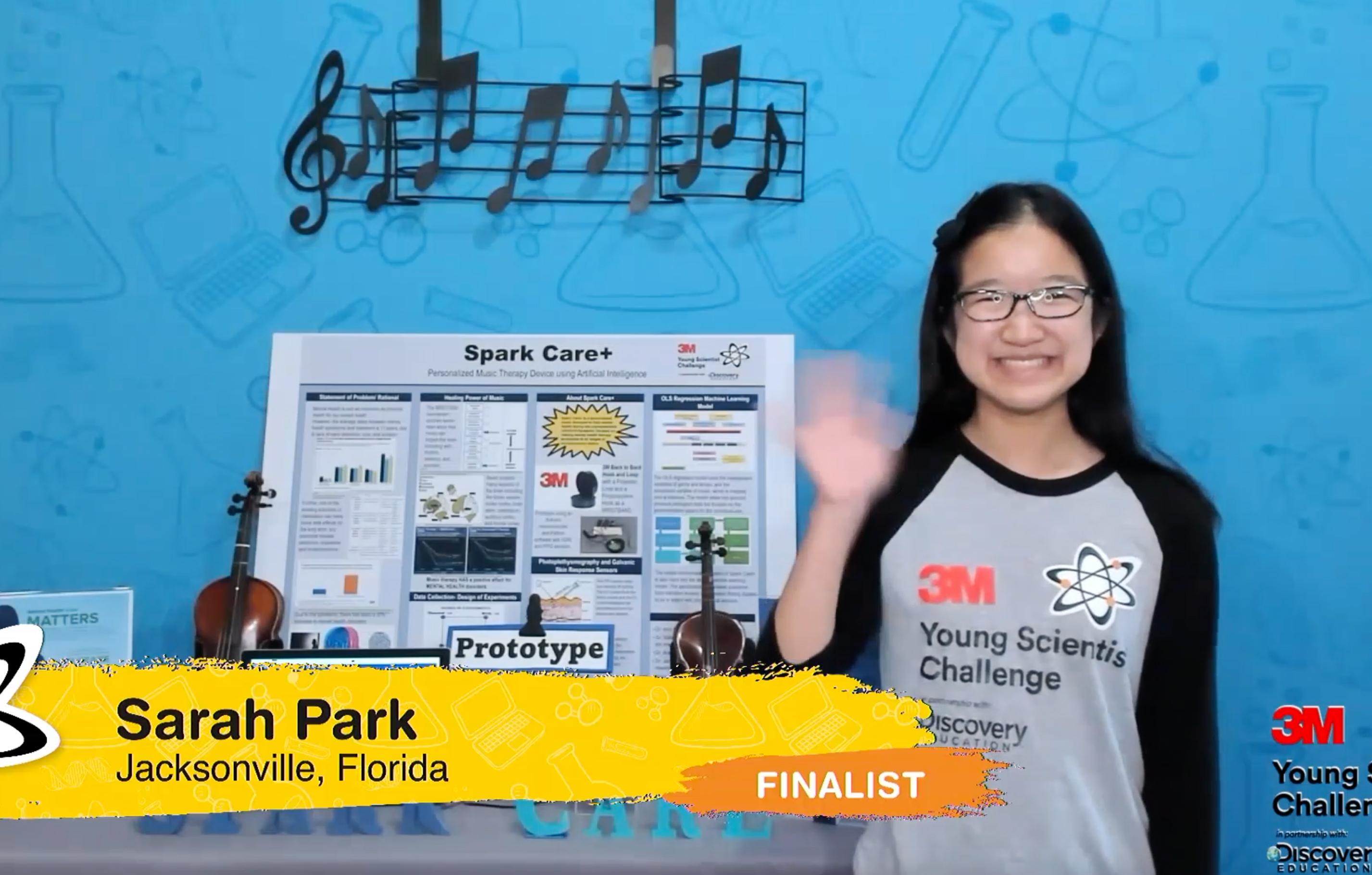 As for how it works, SparkCare+ "is a personalized music therapy that uses Artificial Intelligence and Improved Galvanic Skin Response (GSR) and Photoplethysmography (PPG)," she explains. "It centers a response to track the emotional changes of the participant, as they are listening to the music."
Ultimately, music can have the same effects as taking medication, as it releases the same hormones.
Article continues below advertisement
The whole process took Park about "six months," and she had the help of her mentor, Dr. Ann Fornof, a Senior Research Specialist at 3M.
"She really inspired me personally as a female scientist, so I hope to also help other young girls into the science field by being an advocate for them and encouraging them to join the field," she says.
Park admits she is "not going to stop here," though.
"I hope to further develop it in the future and in the coming years in ways such as creating an app version of SparkCare+ and also partnering with a music database. I have a wide selection and genres of different music the participant can listen to, it's very personal to them," she says.
Article continues below advertisement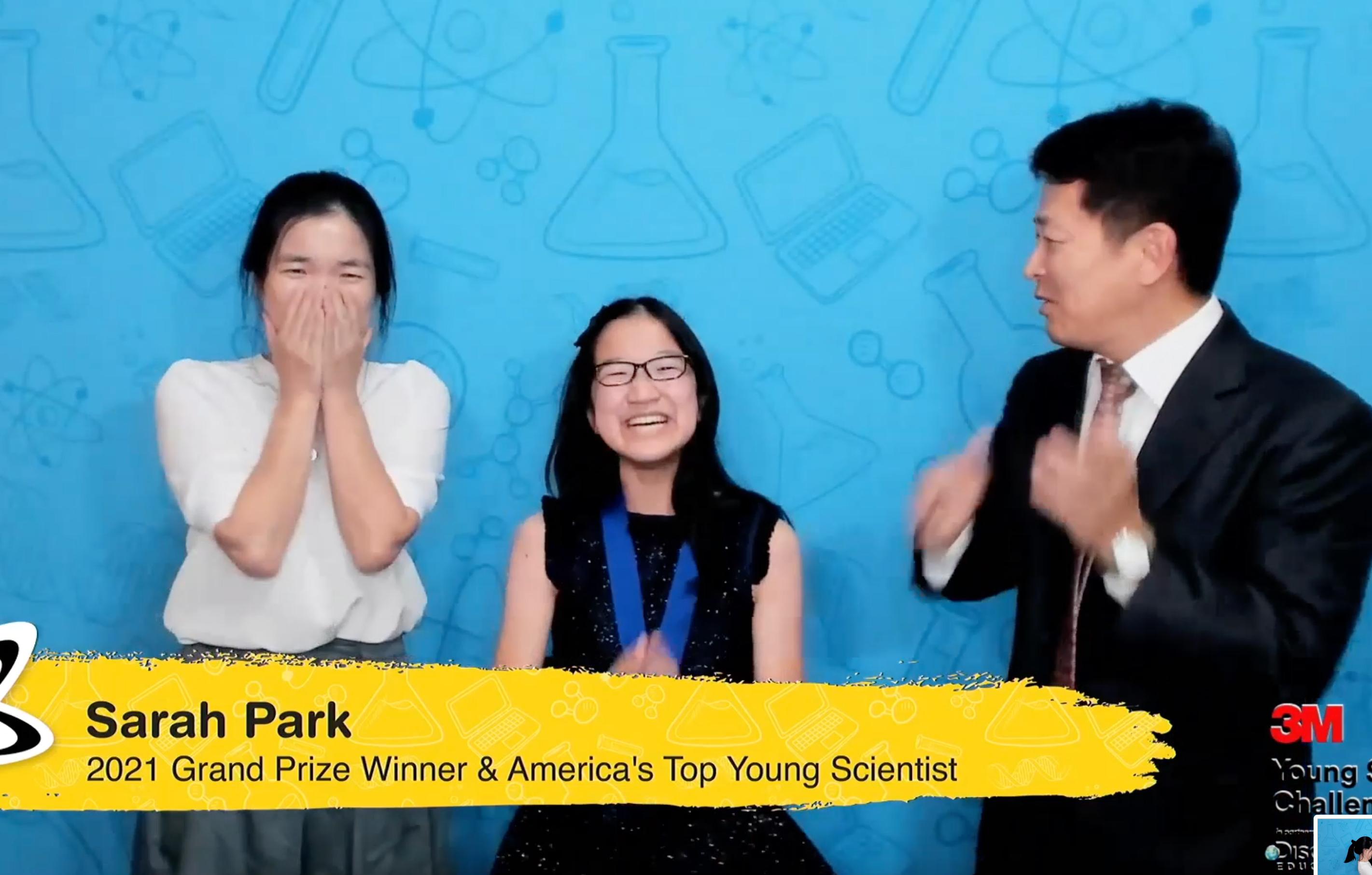 Despite some challenges along the way — "music really helped me to get over those road bumps," she notes — she encourages others, especially young girls, to "stay curious and ask questions."
"The 3M Young Scientist challenge transformed me to a girl that loves science to actually being a young scientist," she gushes. "I want to keep being a scientist, a researcher, an innovator, particularly in the medical field since the human body is a microcosm of the universe."
She adds, "I have always been interested in science and STEM and researching, but wow, I did not expect this moment to come! This feels surreal to me right now, but I am so excited that I was named America's Top Young Scientist, and I am so excited for what is yet to come with my innovations."