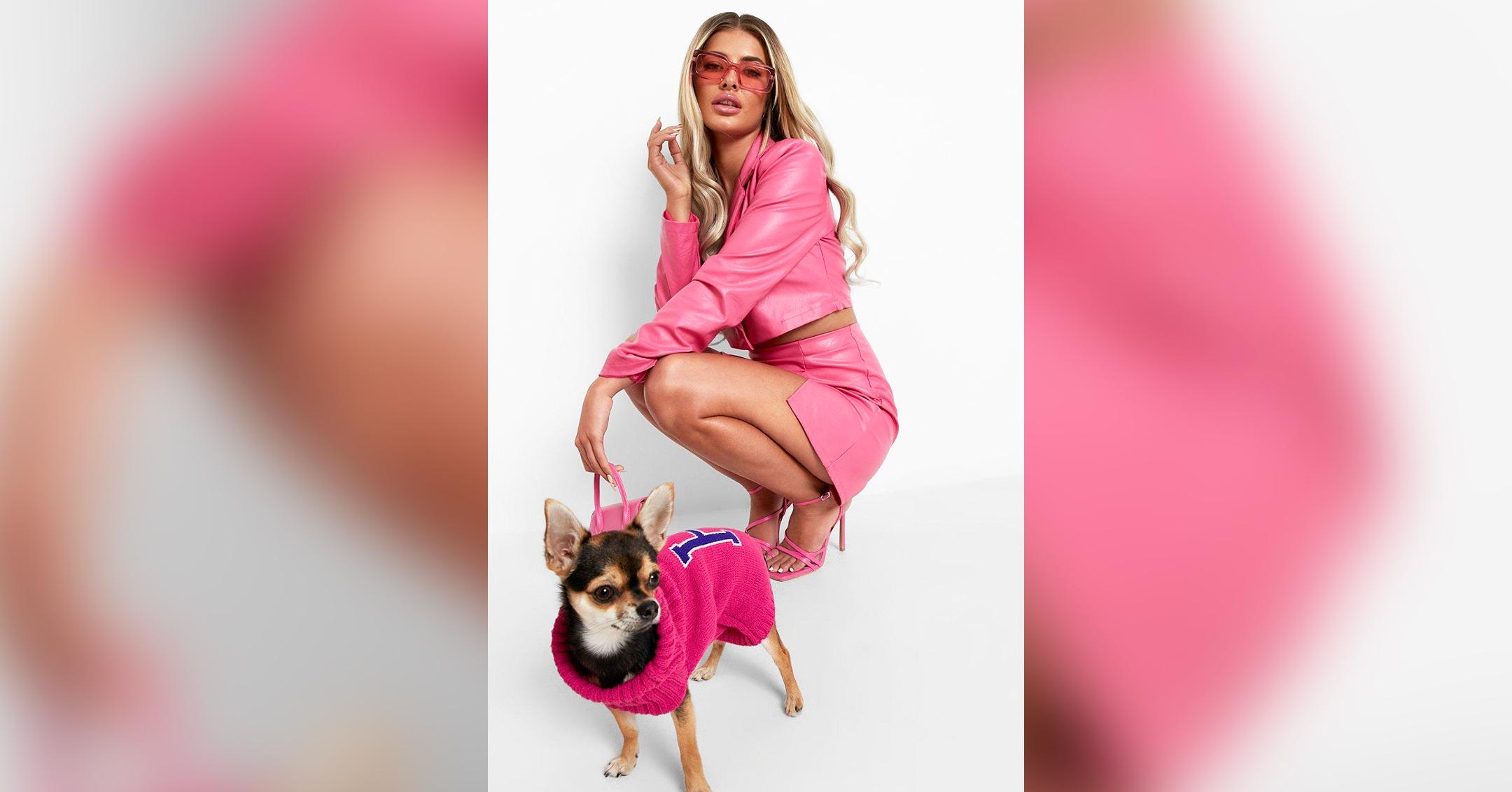 Happy Howl-oween! You & Your Pup Can Wear Matching Costumes This Holiday Thanks To Boohoo's New Collection
If you've ever wanted to rock matching Halloween costumes with your pooch, you're in luck! Boohoo has debuted a collection of gear for both people and their pups, and better yet, every look is easy on the wallet.
Article continues below advertisement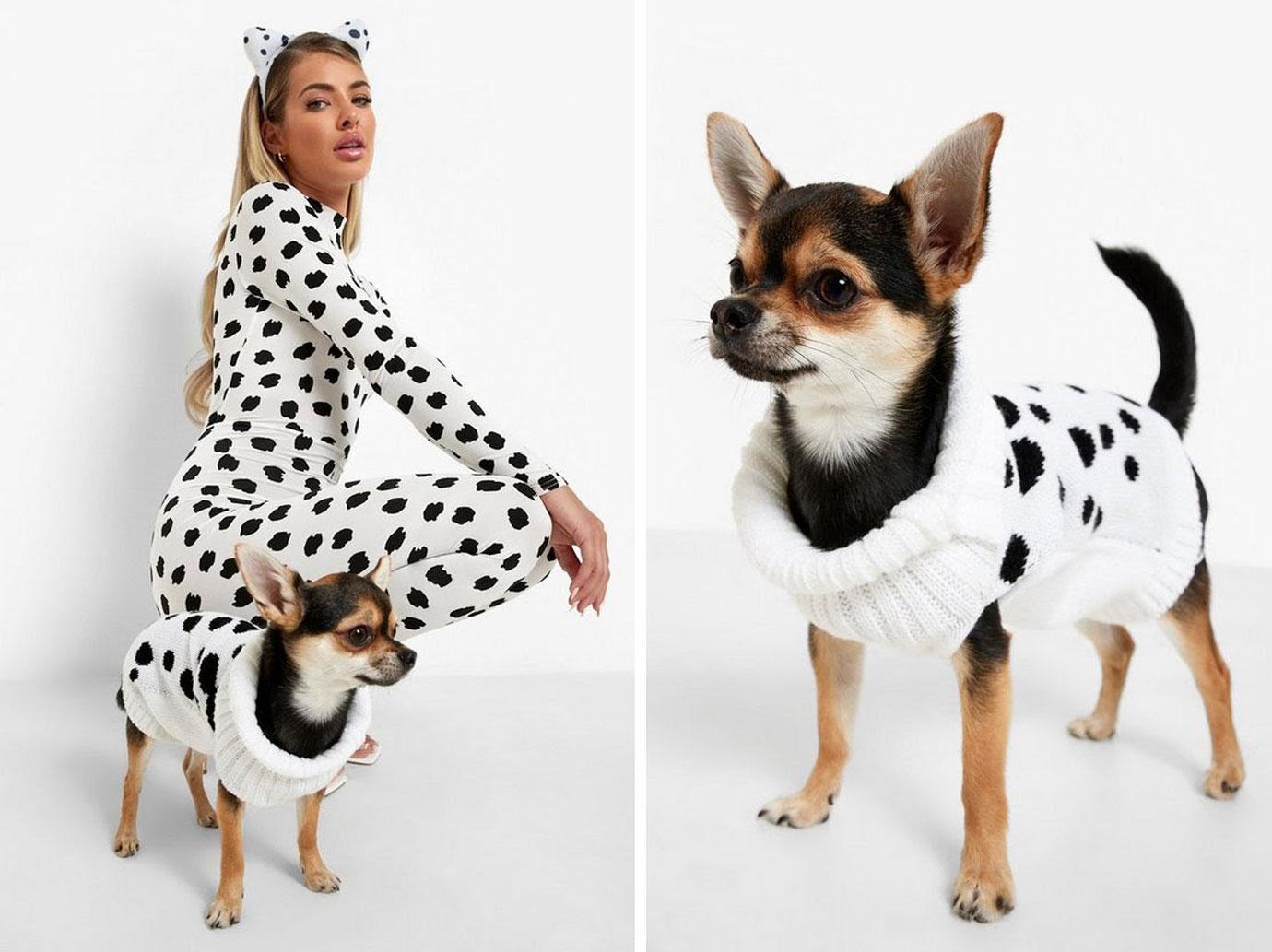 So meta! No matter your dog's breed, they'll look adorable in this "101 Dalmat-huns" outfit. While your fur baby will stay warm in the white and black spotted sweater, you can don the lookalike jumpsuit. There's also a cute ear headband.
Article continues below advertisement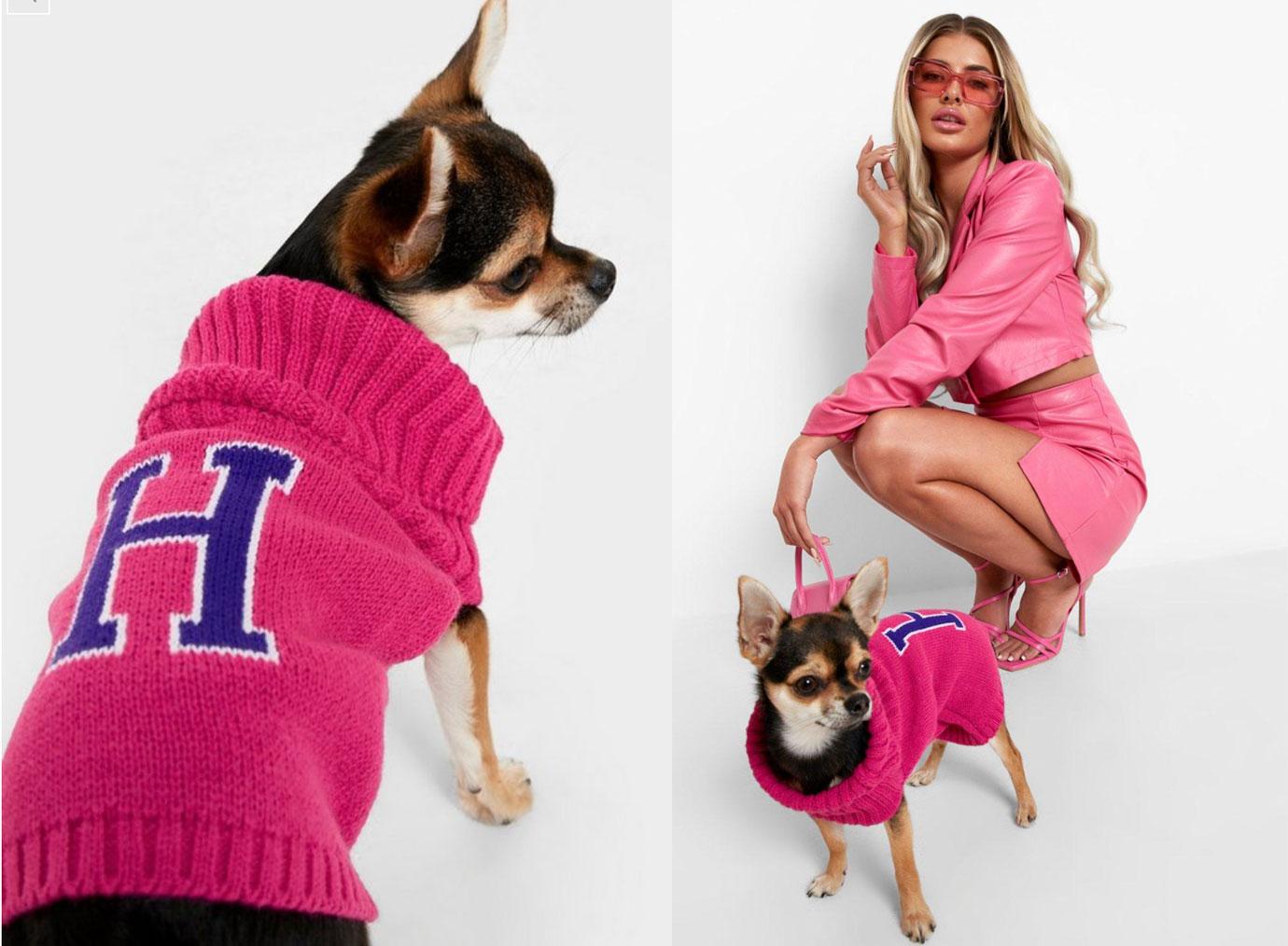 Whoever said orange was the new pink was seriously disturbed! You can utter that memorable Legally Blonde quote and more with this themed costume, which the brand adorably names the Elle Woofs look.
The dog's outfit is a magenta sweater that features a monogrammed "H," making it look like a varsity jacket.
Article continues below advertisement
You can embrace your inner Elle Woods by purchasing the bubblegum pink Pu Mini Skirt and coordinating Crop Pu Blazer. The model's sunglasses, purse and shoes aren't included, but it shouldn't be hard to replicate the accessories yourself.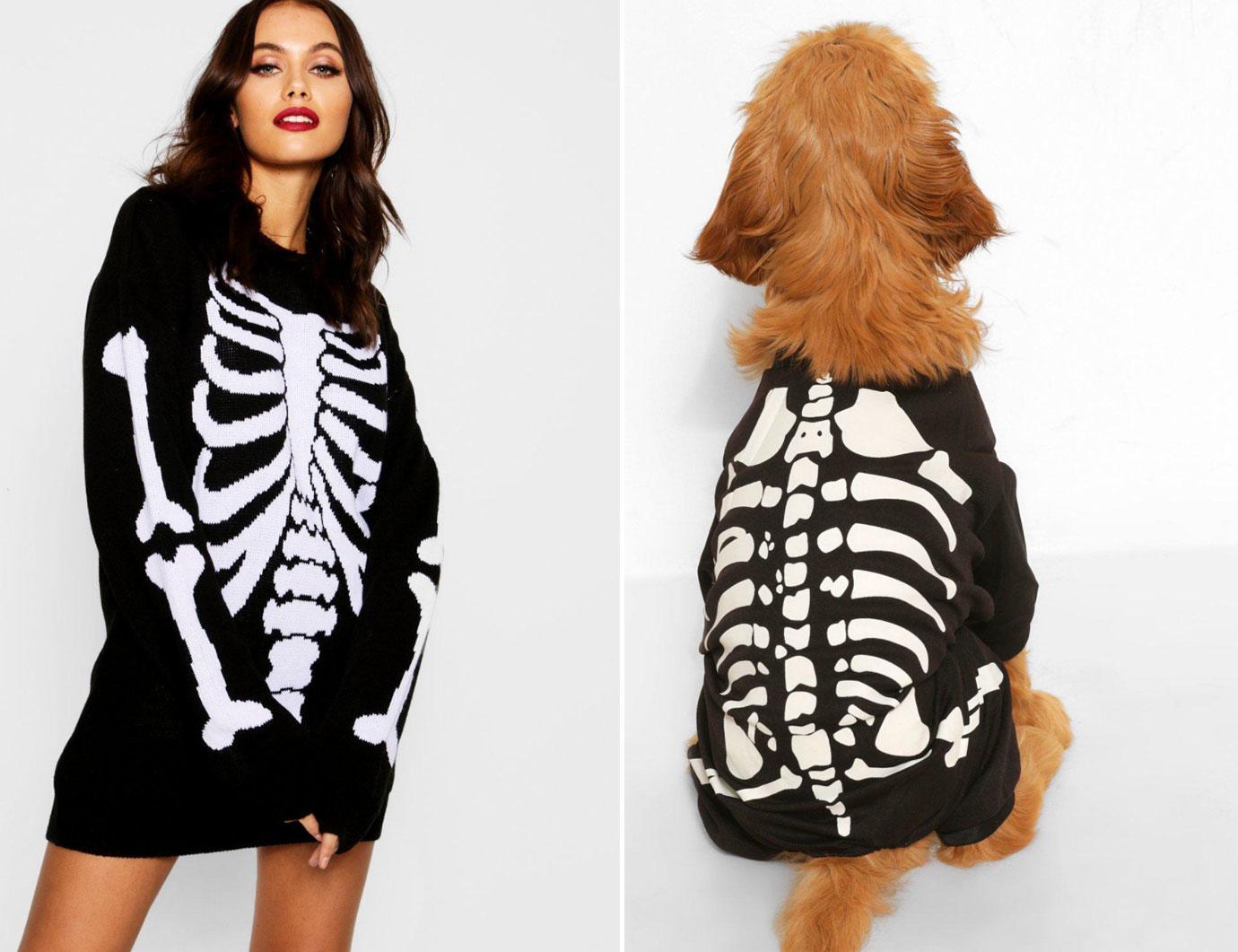 Article continues below advertisement
There's no bones about it: this comfy and cozy set are sure to receive a slew of compliments! The pup's outfit features a neck hole and one for each of their legs.
The Halloween Skeleton Knitted Sweater Dress is the perfect pick for the critter's human companion.
When it comes to sizing for the canine clothes, Boohoo suggests buying a Small for breeds like Chihuahua, Mini Dachshund and Small Yorkshire Terrier.
A Jack Russell, Border Terrier, Yorkshire Terrier and Pug should fit into the Medium, but if your fur baby is similar to a Large Westie, Large Cocker Spaniel, Beagle or Old English Sheepdog, you'll want to opt for the Large.
If you're without a four-legged friend, Boohoo has dozens of other costumes and accessories for the holiday as well!
The Bohooo brand first launched in England in 2006 with a collection of threads for young, trendy customers. They quickly went international and expanded into the beauty, curve and menswear industries.
Equally as impressive, boohoo.com drops 100 new items each and every day.