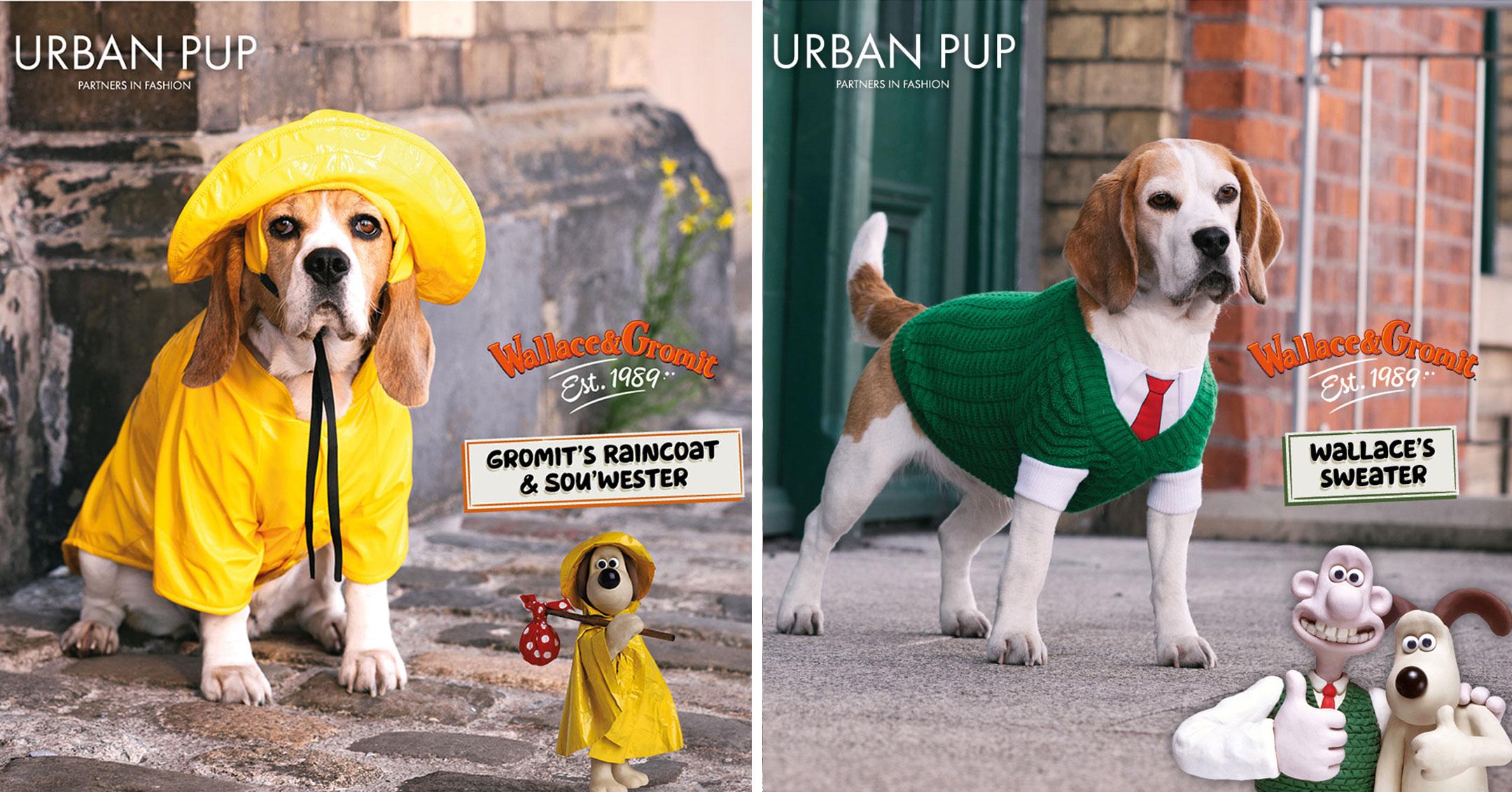 Urban Pup Unleashes 'Wallace & Gromit'-Themed Gear For Your Pooch — Check Out The Adorable Collection!
You can now dress up your four-legged friend in outfits inspired by Wallace & Gromit thanks to Urban Pup!
The company partnered with Aardman Animations, the creators of the stop motion characters, to create a line of costumes and accessories for canines, including things like a raincoat, collar and harness.
Article continues below advertisement
"When we were first approached and asked to design a range of Wallace & Gromit themed raincoats and accessories, we were beyond excited to have the opportunity to translate the iconic clothes and accessories from the films into something man and woman's best friend could actually wear and would be instantly recognizable as cornerstones of Wallace & Gromit," said Denis Kelly, managing director of UrbanPup.
Most of the fun pieces come in sizes from XS to XXL.
Scroll down to check out the cute designs!
Article continues below advertisement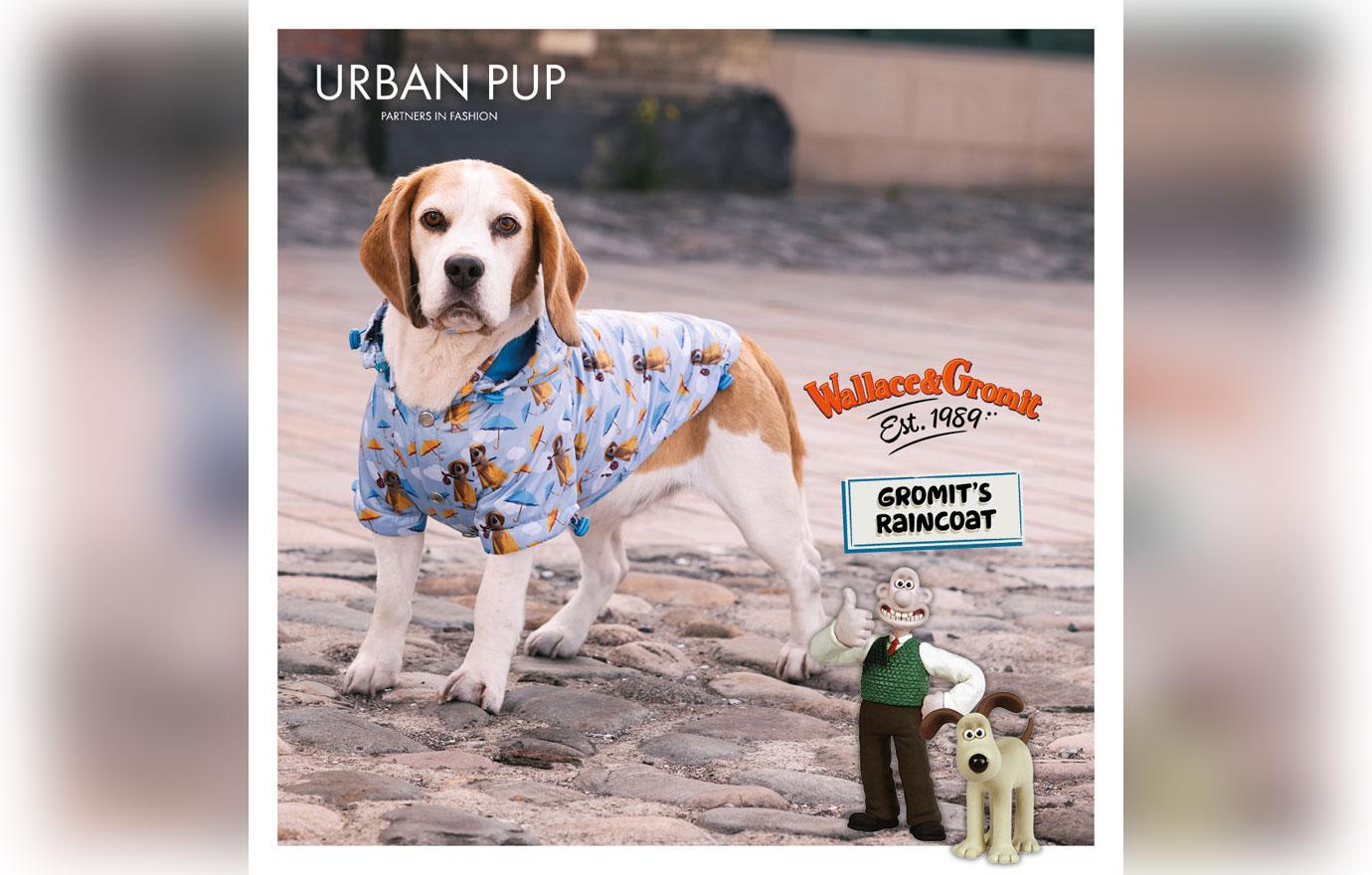 "We took inspiration for the outfits from the many adventures of Wallace & Gromit," noted Kelly.
The first raincoat design is a sky blue color that features pictures of umbrellas and a raincoat-wearing Gromit. It has adjustable bungee cords to ensure a snug fit for your pet.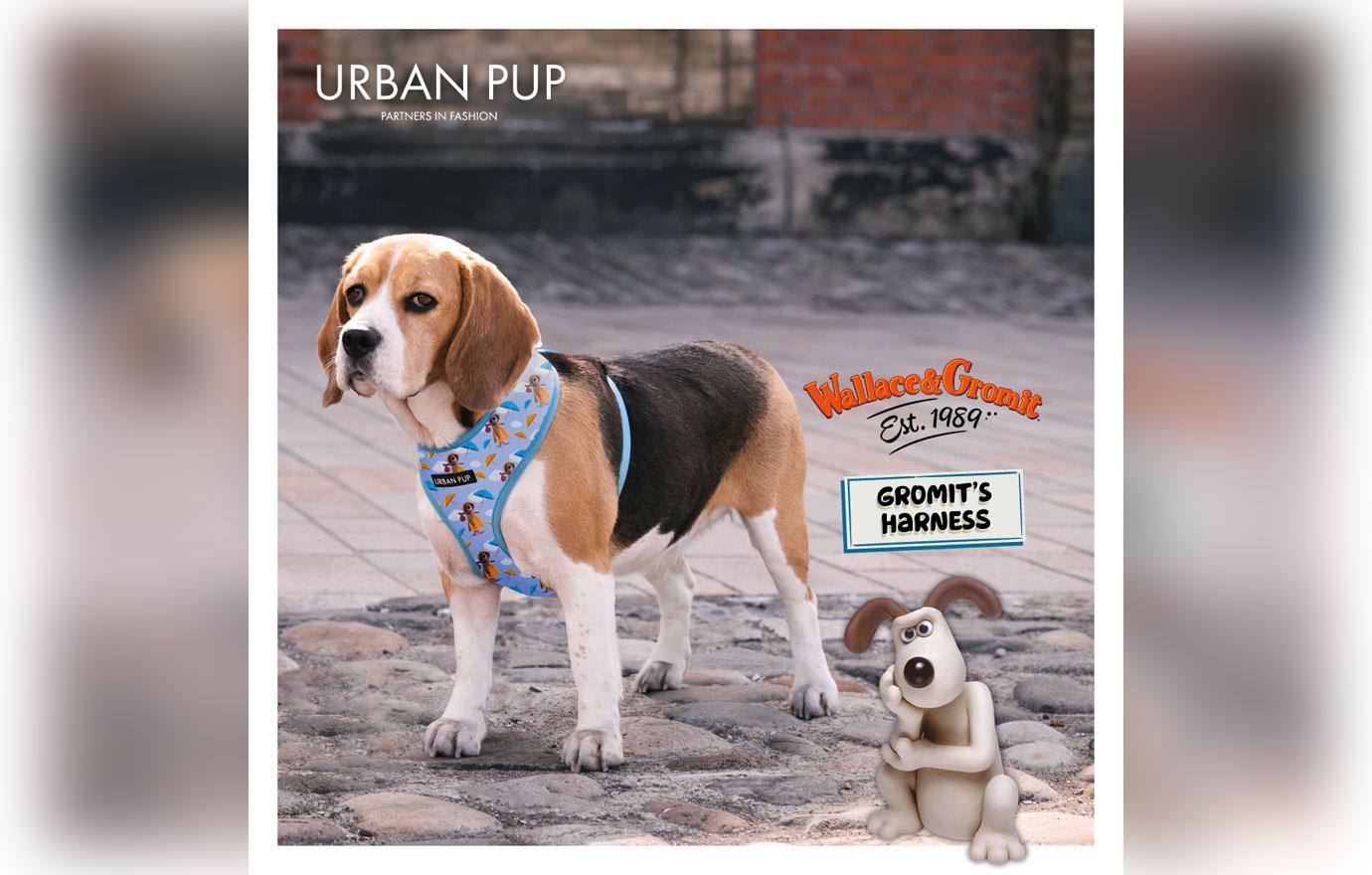 In addition, the same design comes in the form of a harness, bandana and leash, all sold separately.
"Gromit remains one of the world's most recognizable pooches," said Aardman's category manager Adam Vincent-Garland. "So it is only fitting that he finally has his own range of high quality, pet fashion wear."
Article continues below advertisement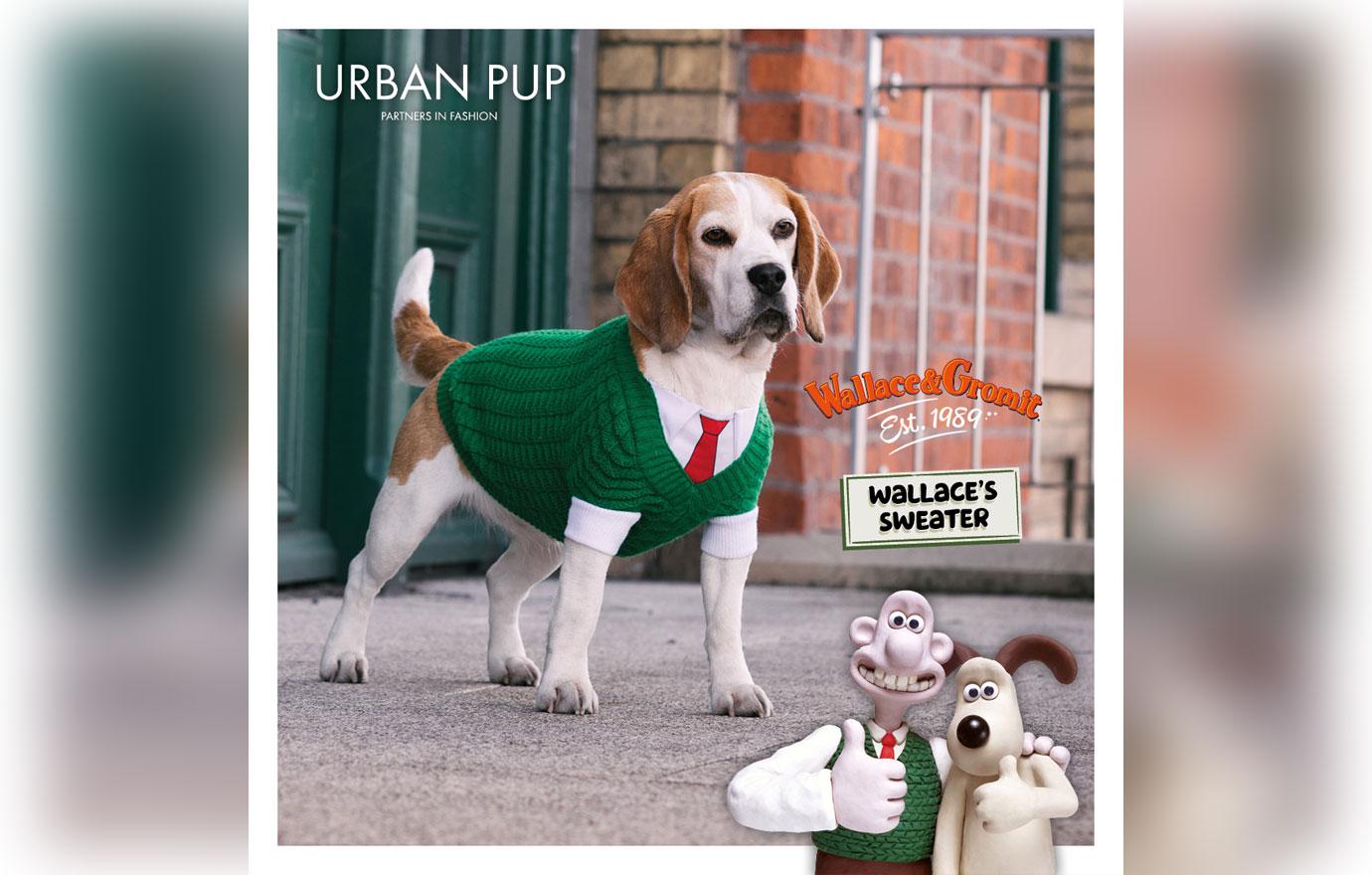 So dapper! This green sweater outfit (complete with a white undershirt and faux red tie) is modeled after Wallace and is the perfect attire for your dog whether it's Halloween or just a chilly day outside.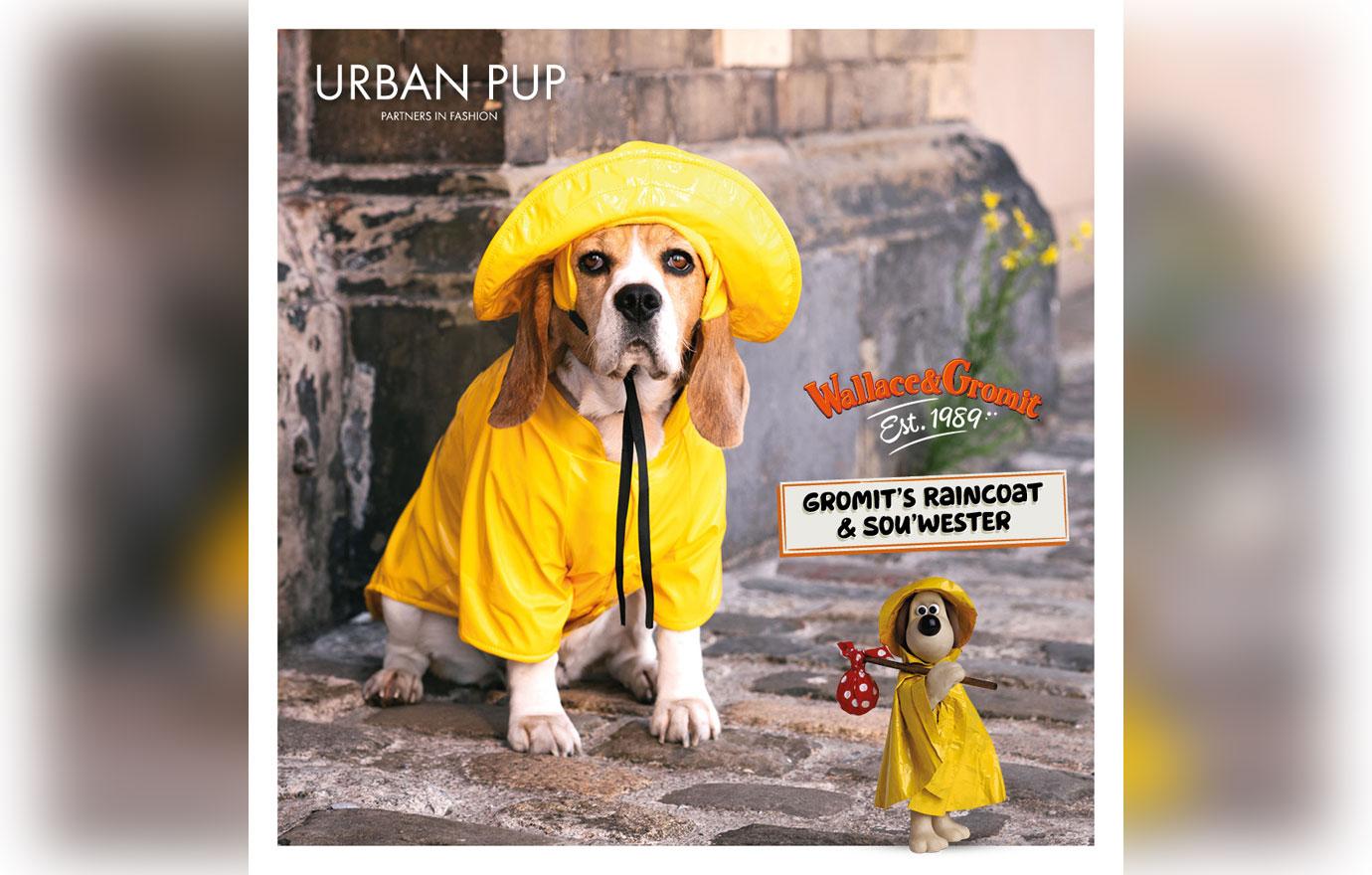 Does it get any cuter than this?!
"You will recognize Gromit's raincoat and sou'wester from The Wrong Trousers. This is the only time Gromit is seen wearing a coat, so we thought it was only right to do our best to bring it to life," explained Kelly. "We cannot wait to see our ranges on dogs all around the world."
The yellow waterproof jacket has a leash hole as well as a soft fleece interior lining.
To get more details on the collection, visit UrbanPup's website.