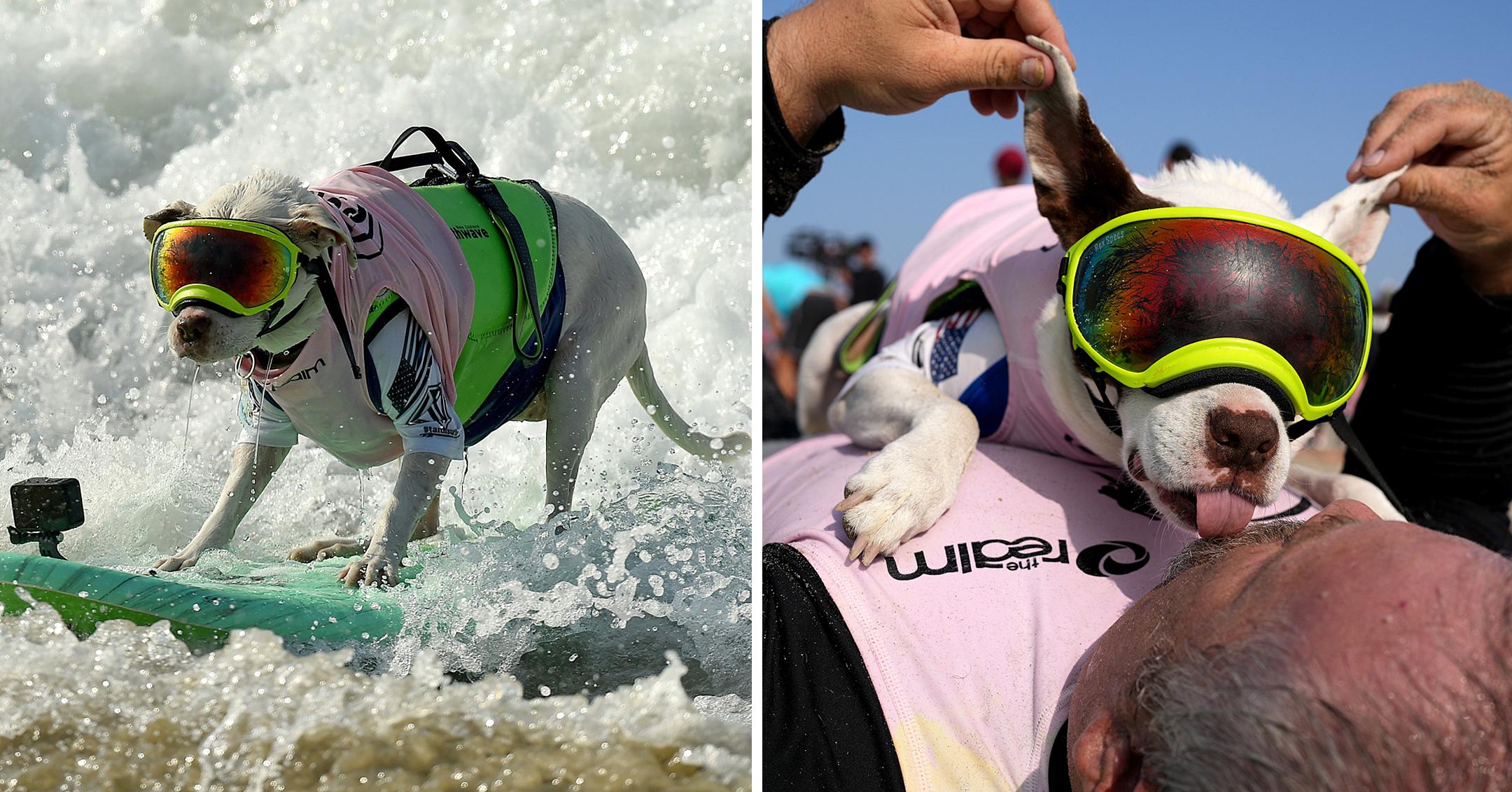 Dogs Go Surfing (Yes, Really!) At The 12th Annual Huntington Beach Competition: See Photos Of The Four-Legged Athletes
The dog days of summer in California concluded with the 12th annual Surf City Surf Dog Competition in Huntington Beach.
The September 25 event features a multi-heat dog surfing competition, where the canine competitors have 12 minutes to "catch their top five waves," and they're then judged by local celebrities and experts on a variety of aspects.
Article continues below advertisement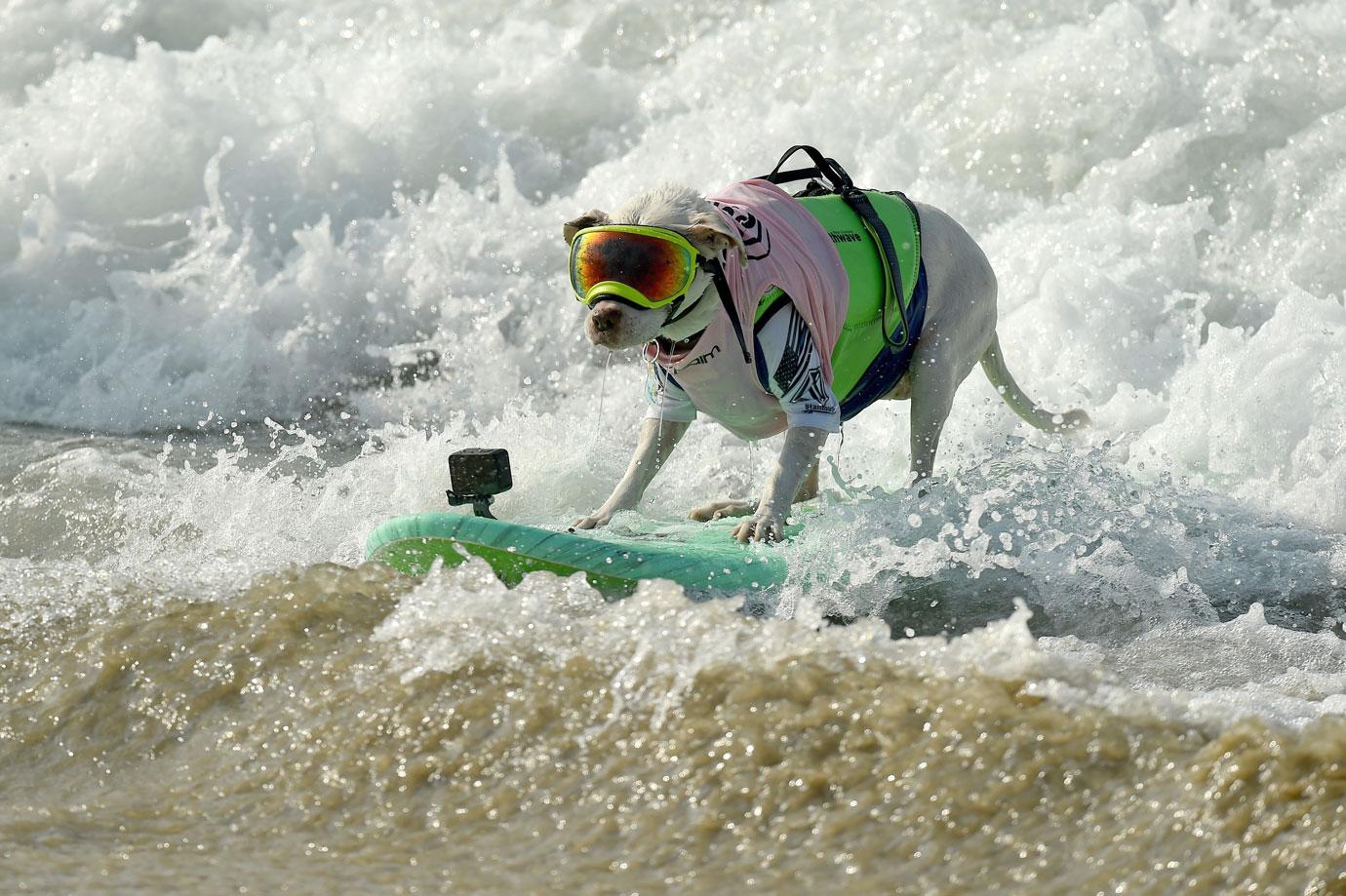 Look at them go! While wearing protective gear, one pooch found his balance as he came off a wave.
The dogs can complete as individuals or in pairs with a person or a fellow dog.
Article continues below advertisement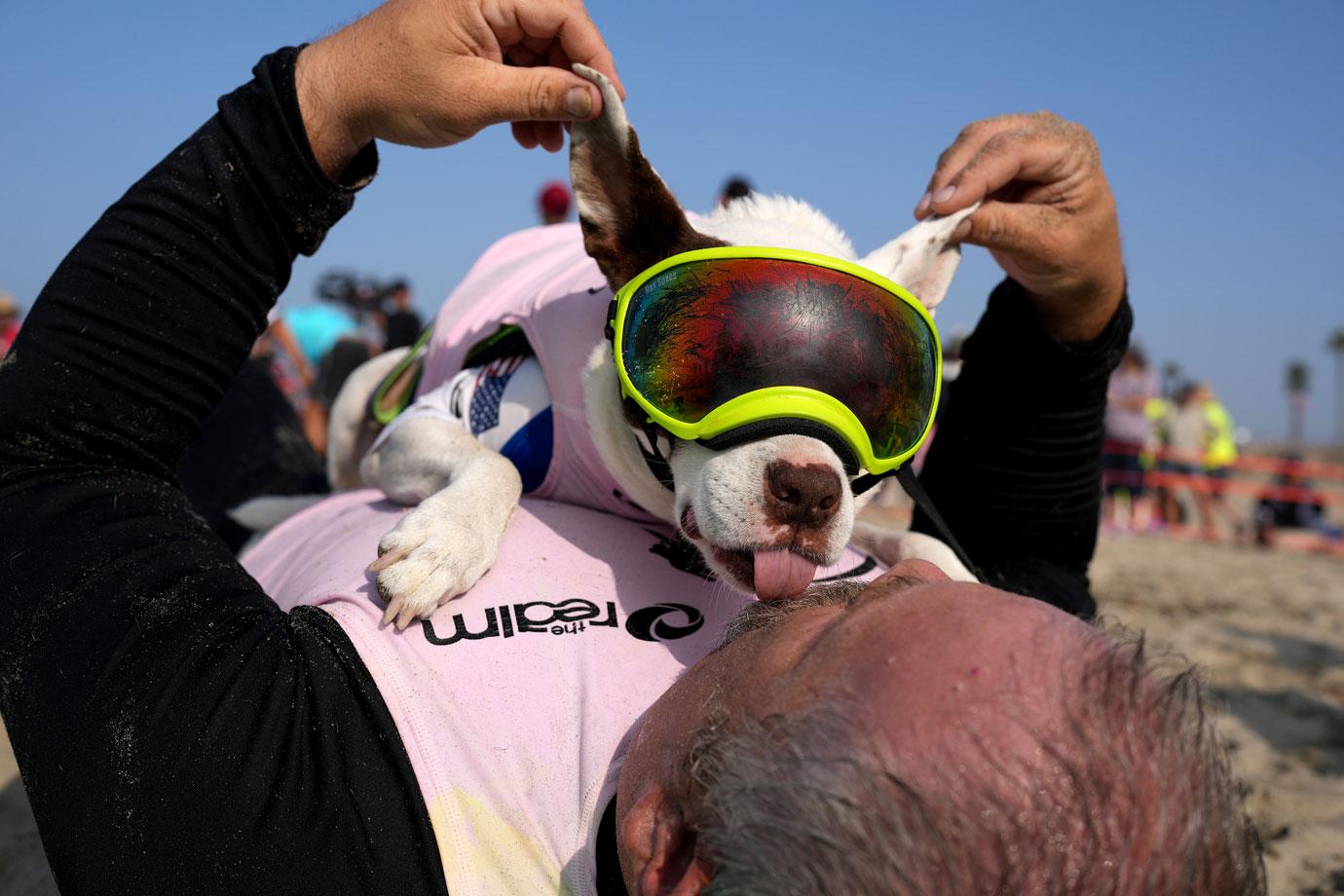 He's all ears! The furry contestants take part in either weight-based or shredder heats.
The former includes owner-launched and handler-launched. These categories "will surf together in weight-based heats in the preliminary rounds and in the finals they will be separated into owner or handler heats," the official guidelines read.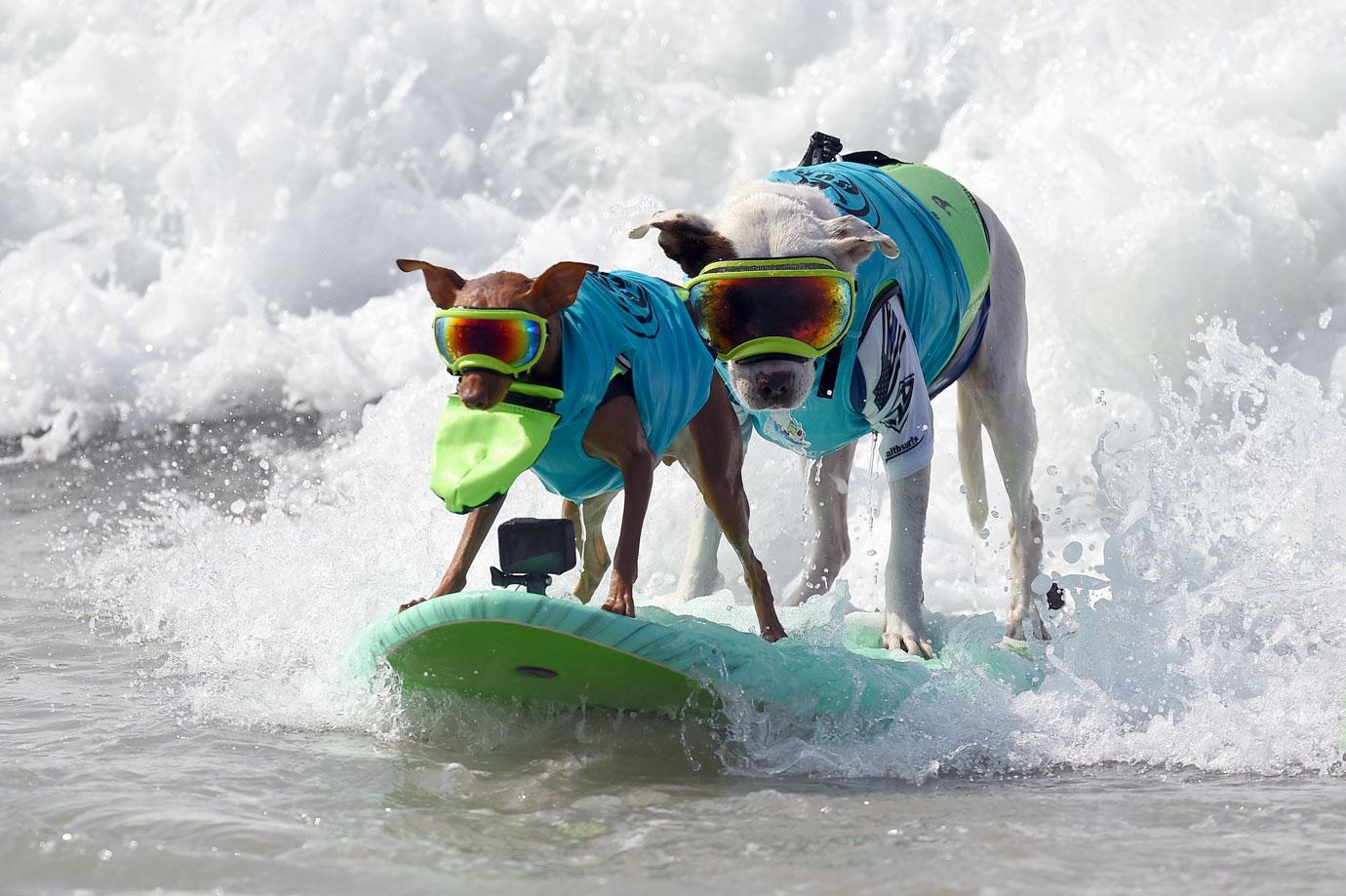 Twice as nice! In the Tandem rounds, there can be two dogs competing together or one dog working alongside one human.
Those participating are judged on confidence level, length of ride and overall ability to ride the wave.
Article continues below advertisement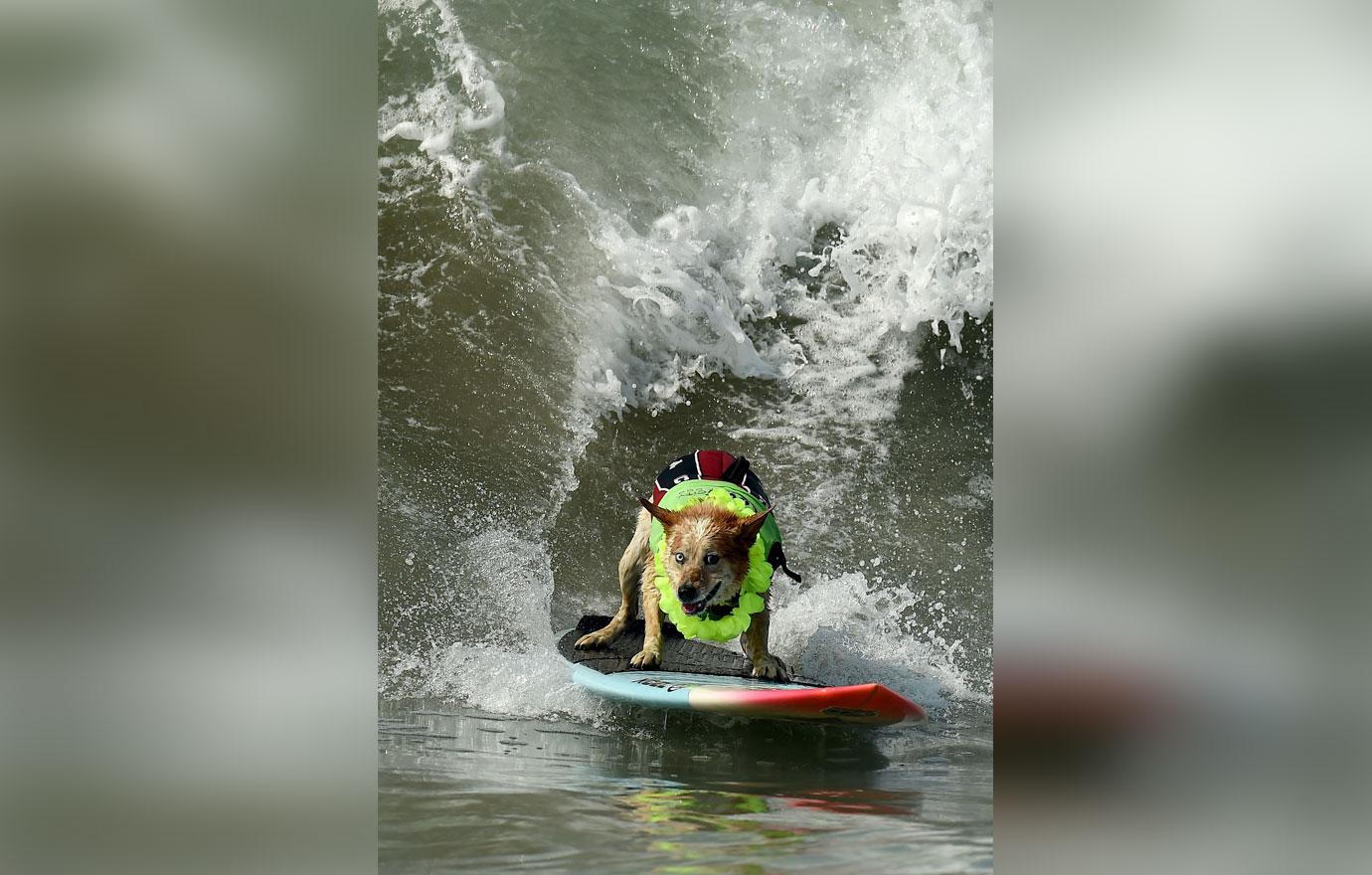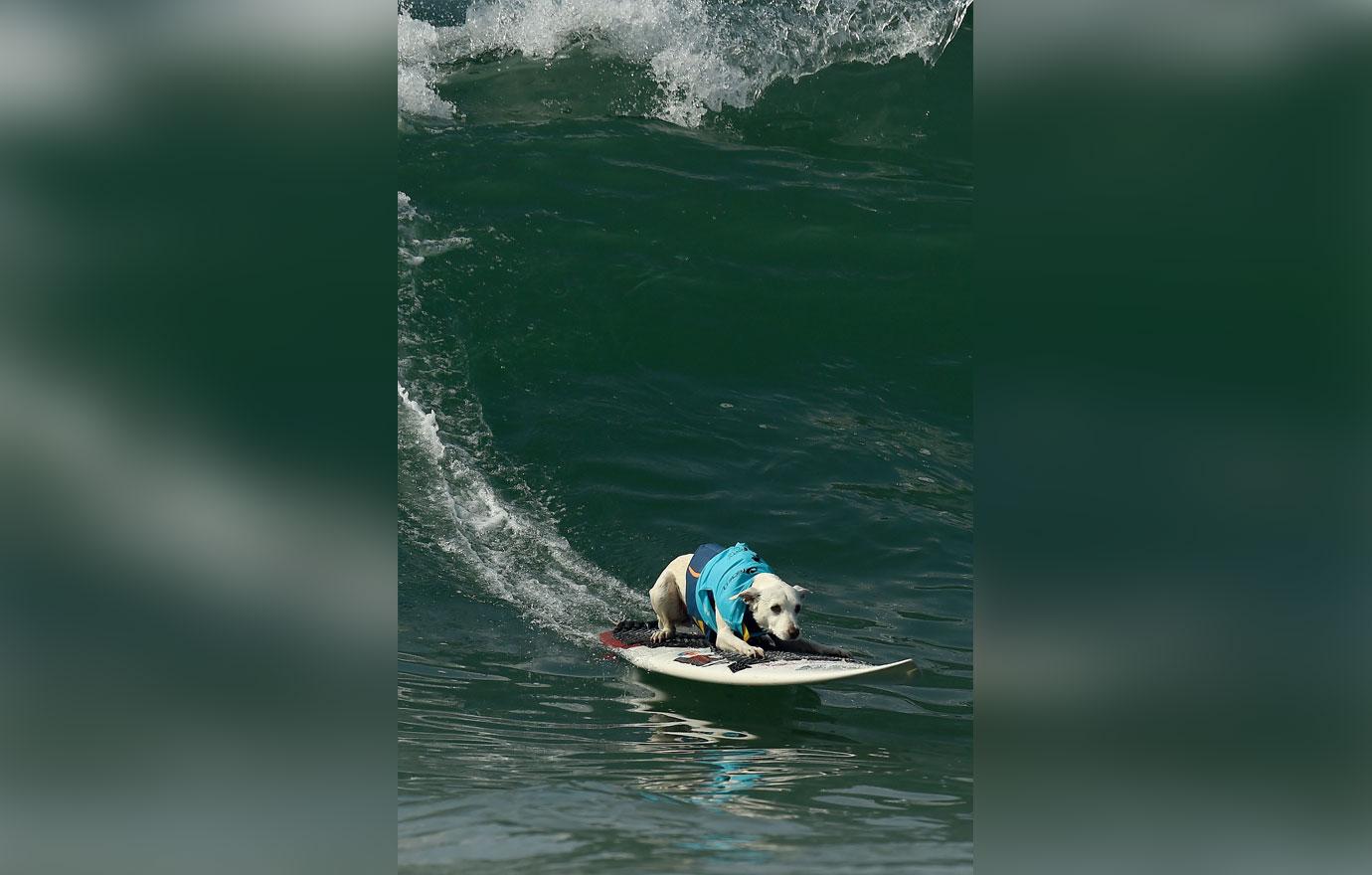 Keep calm and surf on! On their website, the organization provides a list of pet-friendly resorts that non-locals can stay at.
Surf Dog Events began in 2006 at Imperial Beach and expanded to Huntington Beach two years later.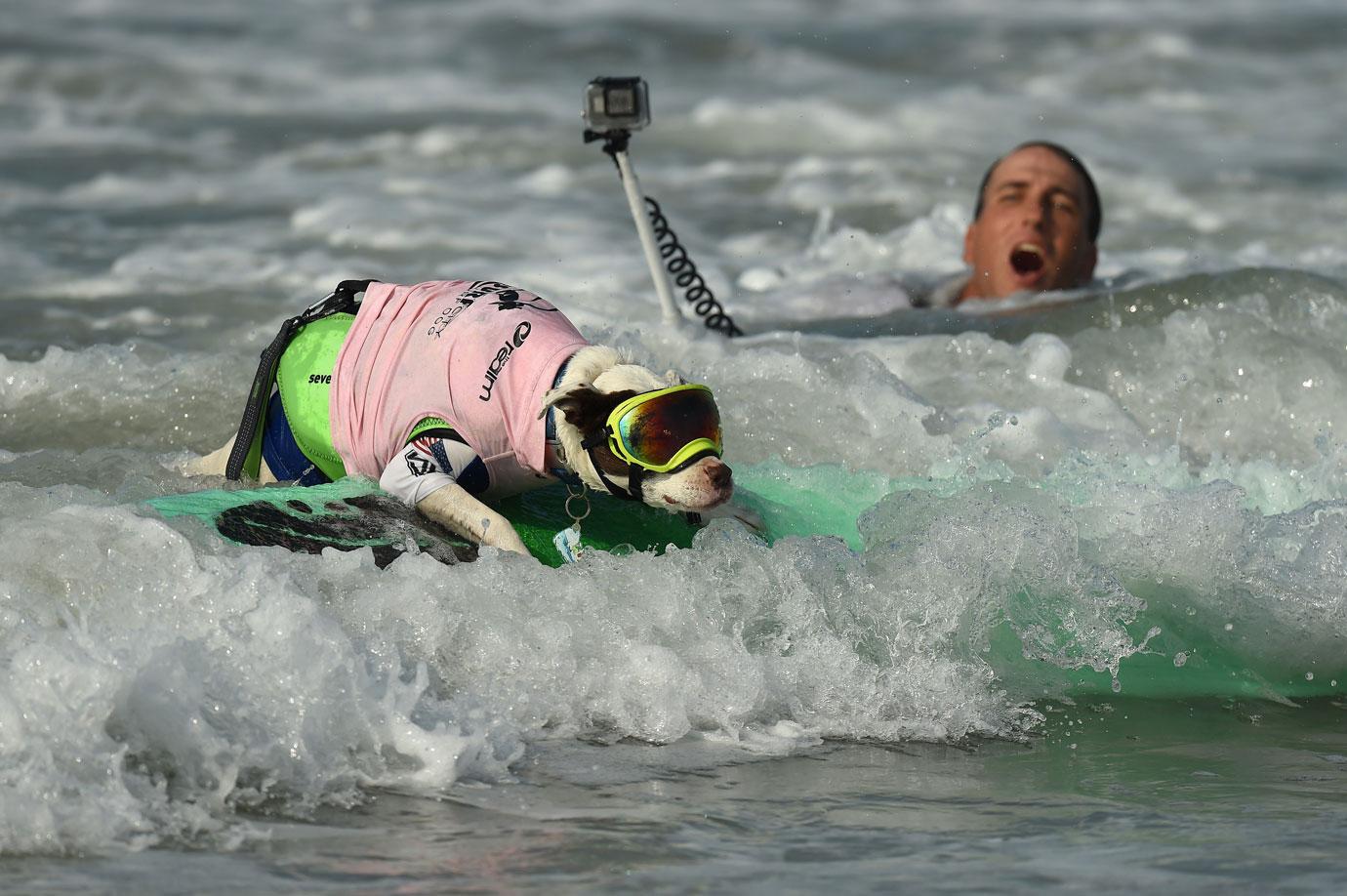 Uh oh! It looks like one guy wasn't quite as talented as his furry friend.
"Thank you so much to everyone who came out to our PUPtastic event today!" the organization shared on Instagram. "We are already looking forward to next year. 👏🏼🌊." In 2022, the competition will take place at Imperial Beach.