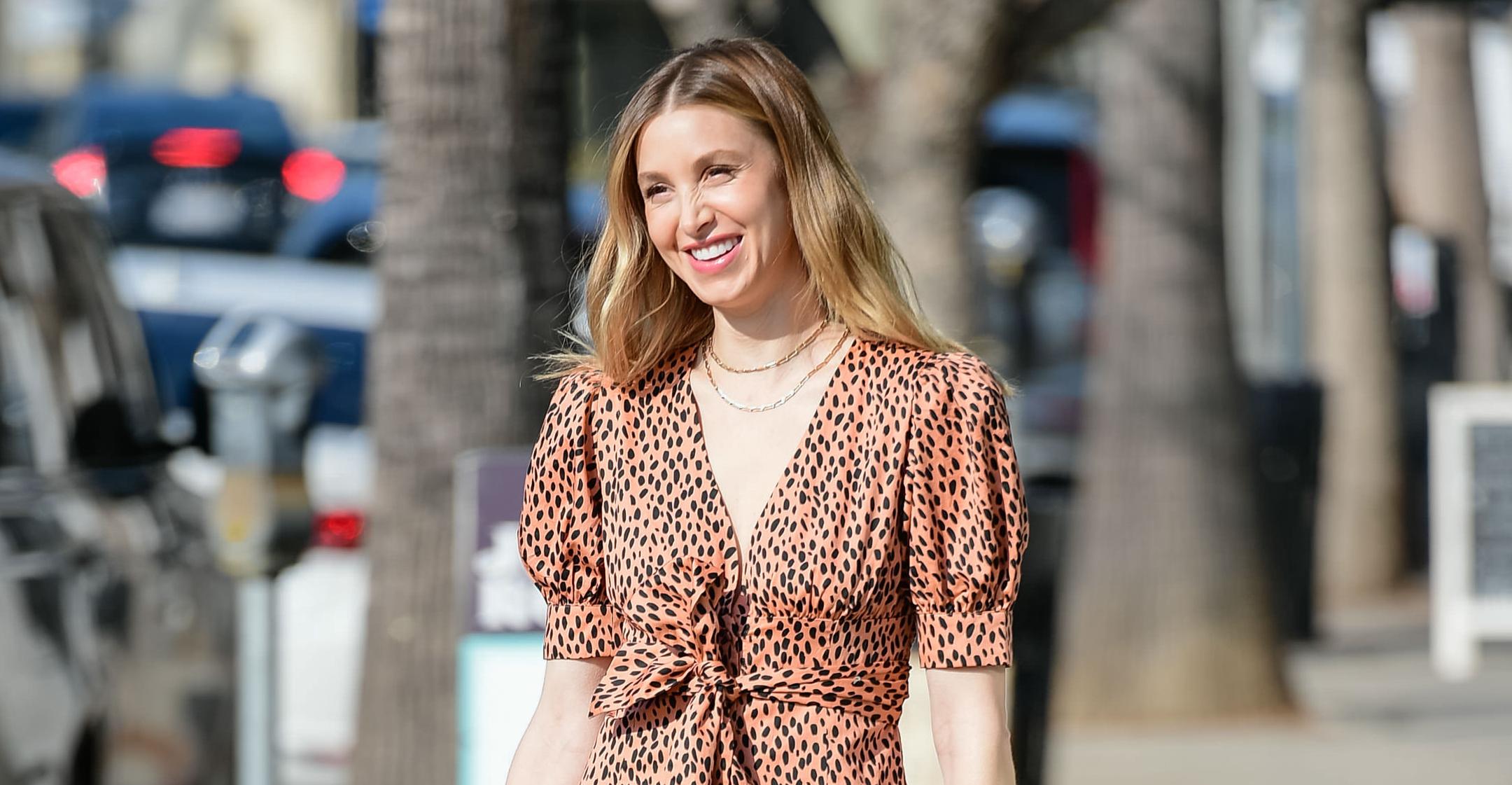 Exclusive: Whitney Port Shares She 'Definitely Focused On Getting Outside More' After Quarantine, Says It Makes Her 'Feel The Most Refreshed'
Many people learned new things about themselves during quarantine, but for Whitney Port, she decided to put herself first at times.
Article continues below advertisement
"I have always been pretty good about taking care of myself — I feel like being on TV, I have sort of adapted to that kind of vanity a little bit," she exclusively tells Morning Honey. "I take care of myself in that way, but after this quarantine, I have definitely focused more on getting outside more, taking my walks, doing my yoga and Pilates at home, whether that's Core Club or Melissa Wood Health."
"I could do a mix of yoga and Pilates, I go play tennis now, it's mostly about getting outside and being active, that for me is what makes me feel the most refreshed and makes me feel like I can come back into the house and do my job as a mom and as a businesswoman," she shares.
Article continues below advertisement
The blonde beauty — who shares son Sonny with husband Timmy Rosenman — has a million things on her plate — she just launched a new loungewear brand called COZeCO, she has a podcast and makes several appearances on The Hills: New Beginnings.
Article continues below advertisement
While it seems like Port has it all together, she confesses she "surrounds herself with people that you really trust," which is how she keeps things in order.
"For me, it's all about building a team of people that I trust and that I know I am going to be proud for them to speak for me," she explains. "I think it takes a village, it's not only like work team, but it's obviously Timmy and being able to ask for help and scheduling time for myself."
Article continues below advertisement
"There are a million little things, and sometimes I do it great, and sometimes I totally suck at it and feel like a failure and feel like I haven't given anything my attention," she adds. "Sometimes I am really lazy, and I don't want to do any of it, like I have the same feelings that everybody has. I have those moments and I have those days, like I am not 100 percent on all of the time."
Article continues below advertisement
Ultimately, the reality star wants her fans to know that her life isn't perfect, even if it seems that way on social media.
"My life consists of so many other minutes in the day than what we show on social media and so does everybody's, but I think it's just about definitely surrounding yourself with people who you can rely on, actually taking time for yourself and finding those things that actually fill you up and make you feel refreshed afterwards," she advises.