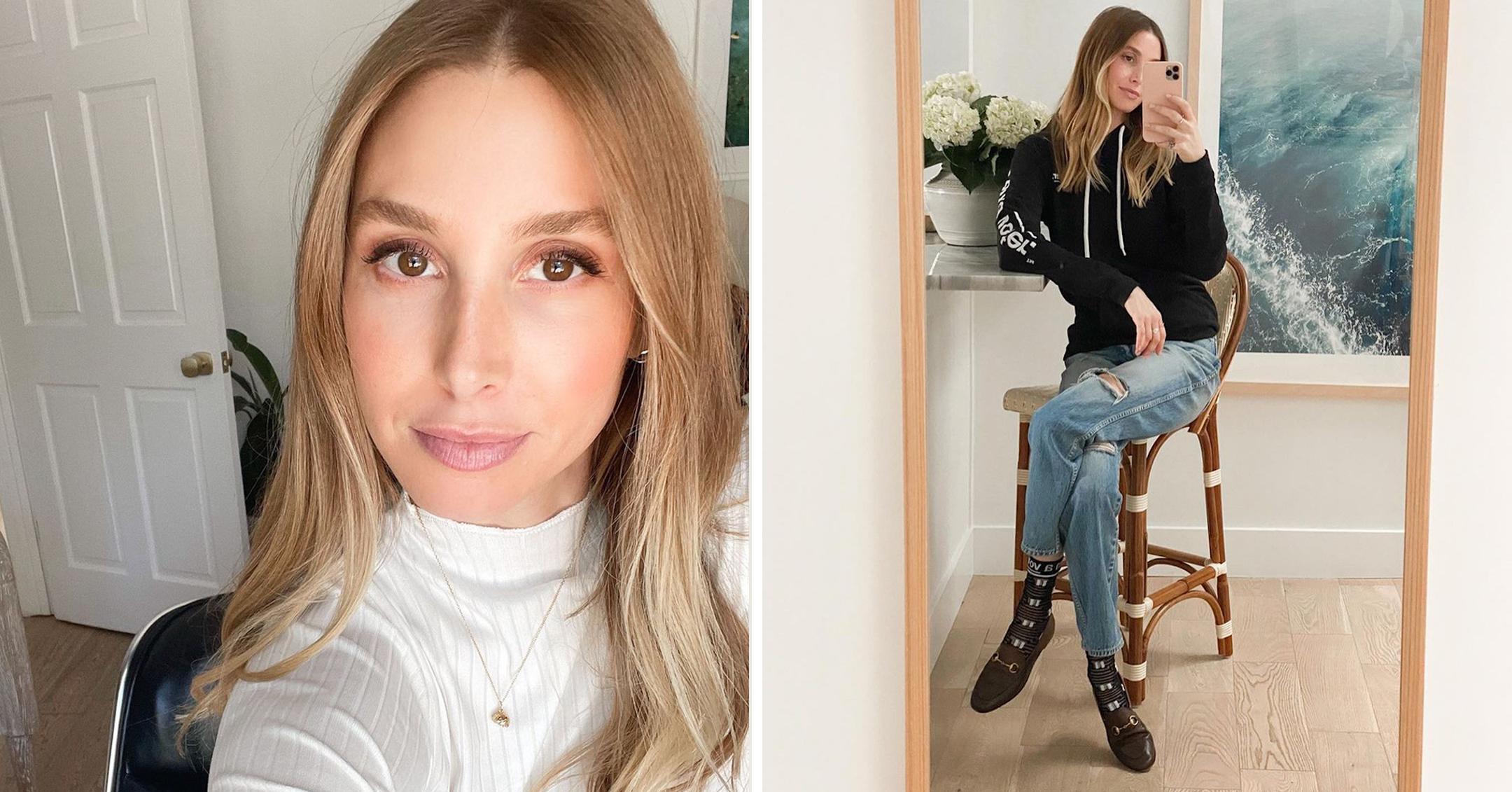 Exclusive: Whitney Port Was 'Very Nervous About Being Vulnerable' On Social Media But Says 'It Was Exactly What People Needed To Hear'
Even though Whitney Port has starred on reality TV since 2006, she was hesitant to talk about her personal life and be so open when the cameras were on. However, the blonde beauty's outlook has now changed — and she is now able to connect with her fans on a more serious level through her raw and real Instagram posts and YouTube videos.
Article continues below advertisement
"It's what actually makes all of this stuff worthwhile and why I actually do it," she exclusively tells Morning Honey while promoting the launch of One by Poise®, the brand's first collection of 2-in-1 pads and liners that handle both period weeks and bladder leaks. "I am 36, I am not obsessed with social media. I really have to work at it; I have to work at building my career in this age because not everything comes super naturally to me, but it's because of this community that I can feel like I do that."
She continues, "I try to share more just because I feel like I am actually, like I said, making women not feel isolated in a very, very, very isolated time. I started a series on YouTube called 'I Love My Baby But I Hate My Pregnancy,' and it was really [her husband] Timmy [Rosenman]'s idea to do it. He pushed me to do it because I was talking about all of my struggles with pregnancy, and he was like, 'If you're dealing with this, there must be other people going through this.' So, he pushed me to post it, and I was very nervous about being that vulnerable. But it turned out it was exactly I feel like what people needed to hear. Like, 'Oh my god, I am not a monster for not being as excited as I thought I would be when I found out I was pregnant!' — and all those fears that we have that we are afraid to admit."
Article continues below advertisement
Although it's "taken a little while" for the blonde beauty to share everything online, she appreciates all of the responses and love from the fans.
Article continues below advertisement
"It's just come full circle," The Hills alum notes. "It's exactly what I am doing now, talking about this stuff, which may not seem like glamorous and you don't necessarily maybe want to admit to having certain things, but honestly, the majority of women do, so I just think as someone that has a following on social media, it's my responsibility to share this stuff in order to grow this community."
Ultimately, Port wants others to know they "are not alone" and is encouraging others to talk about things that make them uncomfortable.
Article continues below advertisement
"I think that the more that we talk about it, the more people are empowered to actually do something about it and not feel insecure about it," the mom-of-one shares. "Don't you feel like if your friend says they are going through something, you're like, 'Oh my god, I am too. I didn't realize other people did too.' Then you immediately feel like that weight lifted off your shoulders, like 'OK, now it's not just on me to figure this out. There is a community of people that I can talk to about this.'"
Article continues below advertisement
As part of her collaboration with Poise, one of the ways the COZeCO designer is helping women is by encouraging readers to share their "Canfessional" — a.k.a. how they use the bathroom as a 2-in-1 space — for a chance to win up to $10,000 towards a bathroom makeover this summer.
"It's a new product, and it's basically a new 2-in-1 liner that handles bladder leakage and period days so that you can actually stay fresh every day of the month," she explains about the launch. "I am excited to work with them because I think a lot of women need something like this."
Article continues below advertisement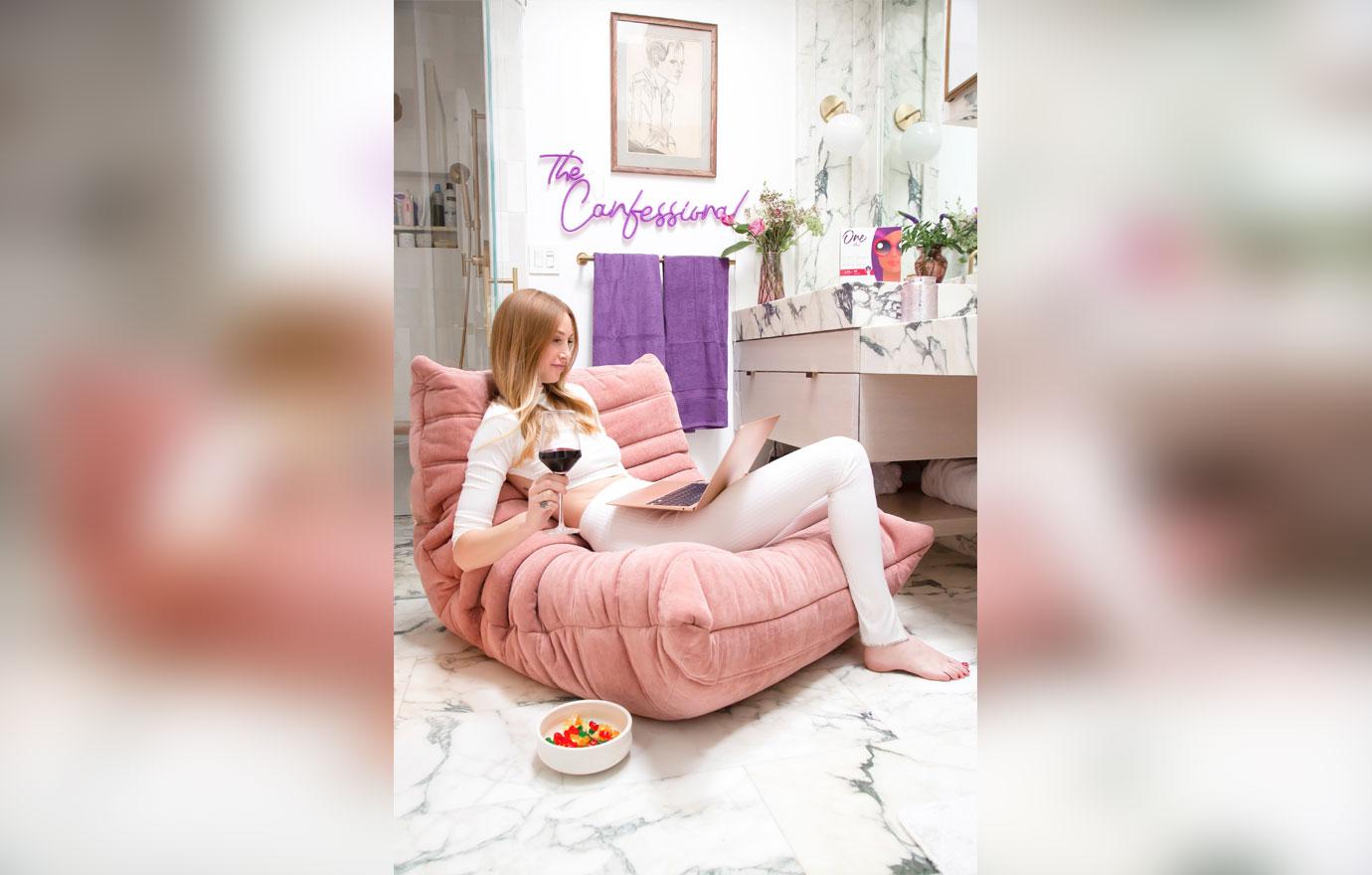 "The bathroom is a women's place to actually have some freedom and some alone time," she shares about the exciting opportunity. "I feel like it's really the one place where if you say you are going, it's like don't mess with me, don't come in, don't knock on the door, I am in there doing my thing. So, the 'Canfessional' is just like a cute term for that and basically you can enter to win $10,000 towards a bathroom renovation if you just share your 'Canfessional.' So, whether that is me having a little spa moment and setting up my yoga mat and dimming the lights or watching my reality TV show in the bathroom where I know no one can come get me, you can share your 'Canfessional' on social media and how you use your bathroom for that 2-in-1 space, tag @Poise and include the hashtag #Canfessional and #Sweepstakes."