Watch: 'Riverdale' Teases Its Return With An Action-Packed Trailer That Shows Betty Wielding A Chainsaw & Archie Throwing A Punch
Archiekins and the gang are back! On August 11, Riverdale will return from it's three-month hiatus to finish up the second half of season 5.
The CW released a teaser trailer for the new episodes, and as usual, it looks like there's a ton of drama, scheming and violence in store.
Article continues below advertisement
"On the heels of a massive prison break and Jughead's disappearance following the use of psychedelics, we return to utter chaos across the formerly known town of Riverdale," the official synopsis reveals. "The gang must do what they do best — solve the mystery at hand and fight the evil that has seeped throughout their beloved town by catching those who have wronged it."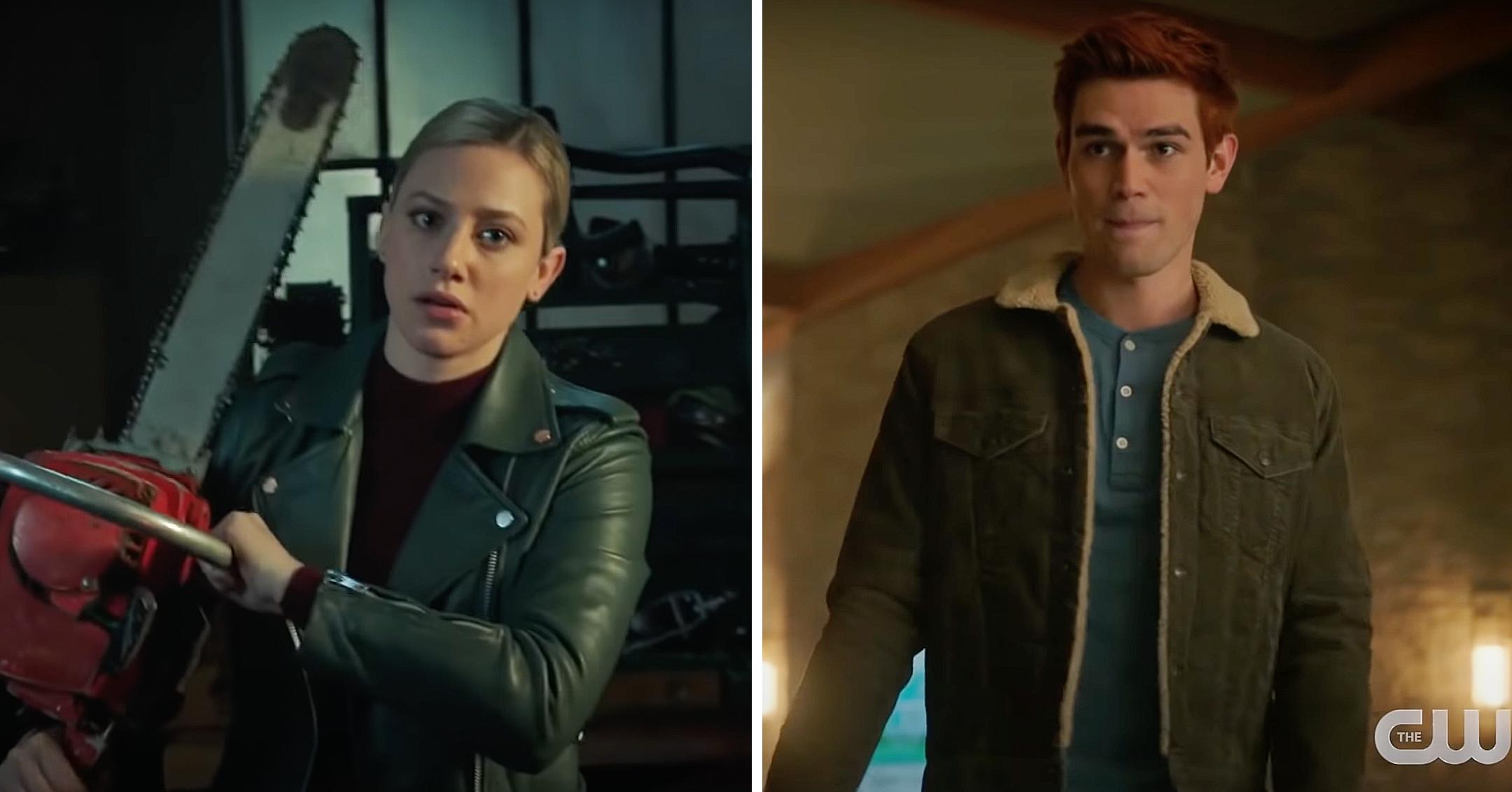 Article continues below advertisement
The video starts out with a sketched rendering of Jughead (Cole Sprouse) sitting in a throne before his voice says, "I vanished. Swallowed up by the dark."
Veronica (Camila Mendes) then pops into scene and tells ex-boyfriend Reggie (Charles Melton) that "it's not too late to switch sides. Fight for the good guys," referencing the fact that he now works with her notorious father, Hiram (Mark Consuelos).
Article continues below advertisement
Hiram is then seen warning Archie (KJ Apa) to watch his back, while Betty (Lili Reinhart) is focused on finding out who may have killed her sister, Polly.
Meanwhile, Cheryl (Madelaine Petsch) announces that she opened a "ministry" with her mother, and Josie (Ashleigh Murray) makes her rightful return to town, stopping in at Pop's.
At one point, Betty grabs a chainsaw while her mom's voiceover suggests, "Why don't you just kill him, Betty. Kill that monster."
The rest of the video includes Toni (Vanessa Morgan) debuting her new baby, various gunshots, kissing, a fistfight and more.
Article continues below advertisement
As fans already know, the fourth episode of season 5 included a time jump seven years into the future, so the former high school students are now adolescents going about their individual lives — until they reunite back in their hometown.
"We wanted our kids in their mid-20s to be closer to the age they are in real life. I know that's something we were really excited about in the writers' room and that the actors were as well," showrunner Roberto Aguirre-Sacasa explained to The Wrap. "So we just thought, let's go to the their mid-20s, where they still have some of their youth and idealism, but enough time has passed that they've experienced the world and can come back changed. That was where we wanted them to be."