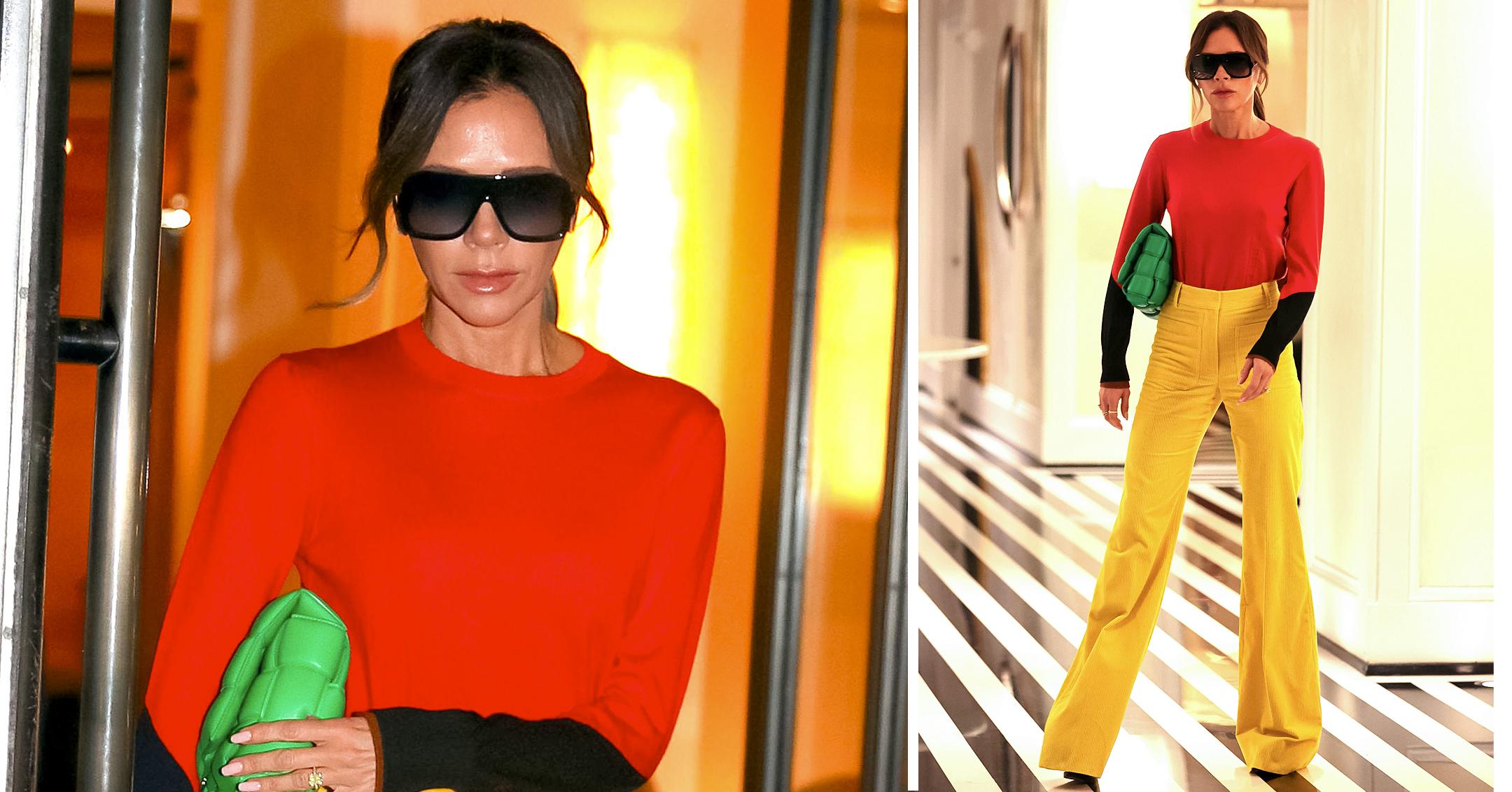 Bright On! Victoria Beckham Revives The Color-Blocking Trend In Red & Yellow Outfit: Pics
Article continues below advertisement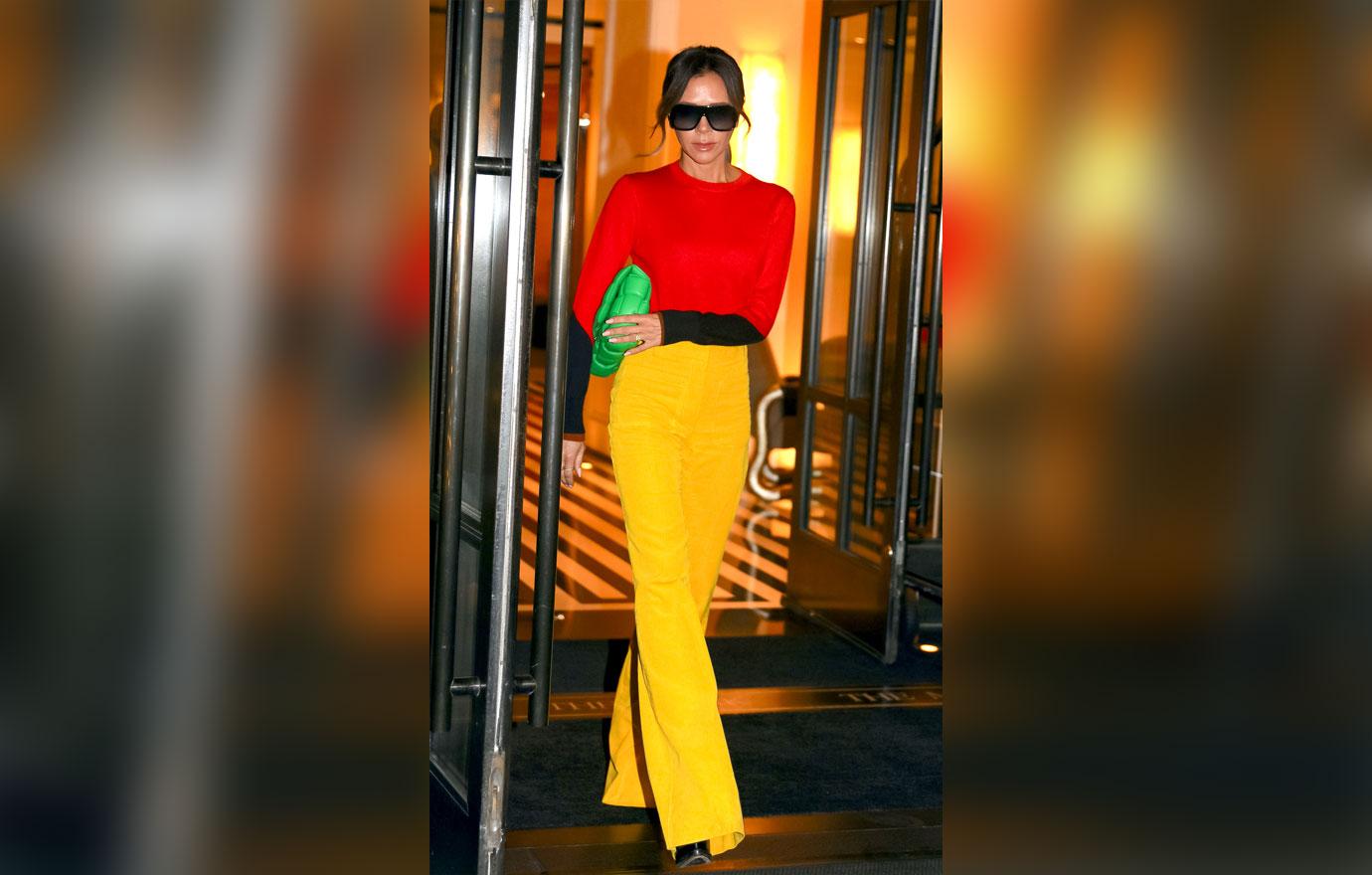 The mom-of-four stopped traffic in a reddish-orange top that featured partial black sleeves and a pair of bright yellow trousers from her own soon-to-be-released collection. Her green Bottega Veneta bag was just as eye-catching, and she finished off her outfit with a pair of sunnies and black stilettos.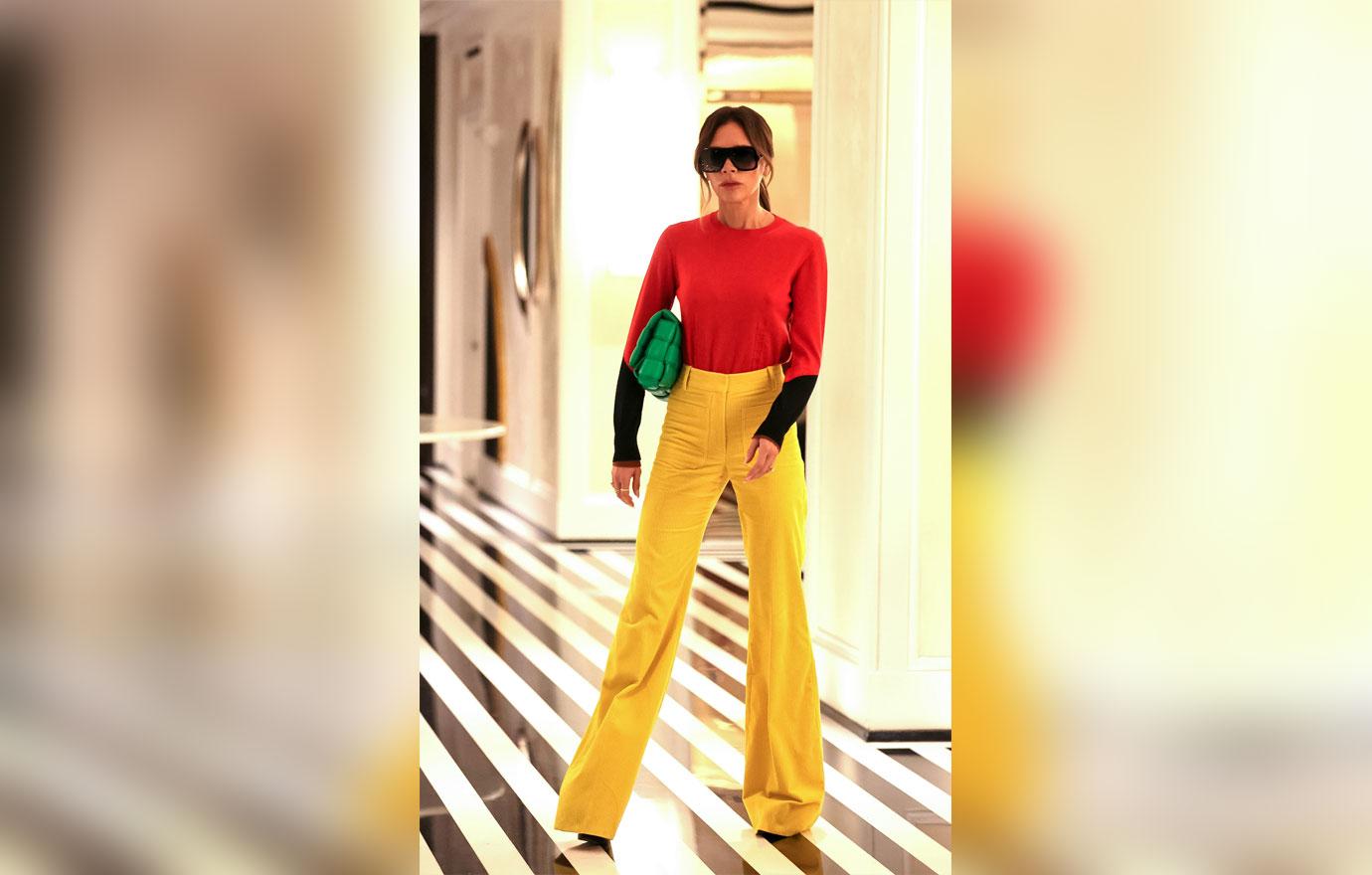 Article continues below advertisement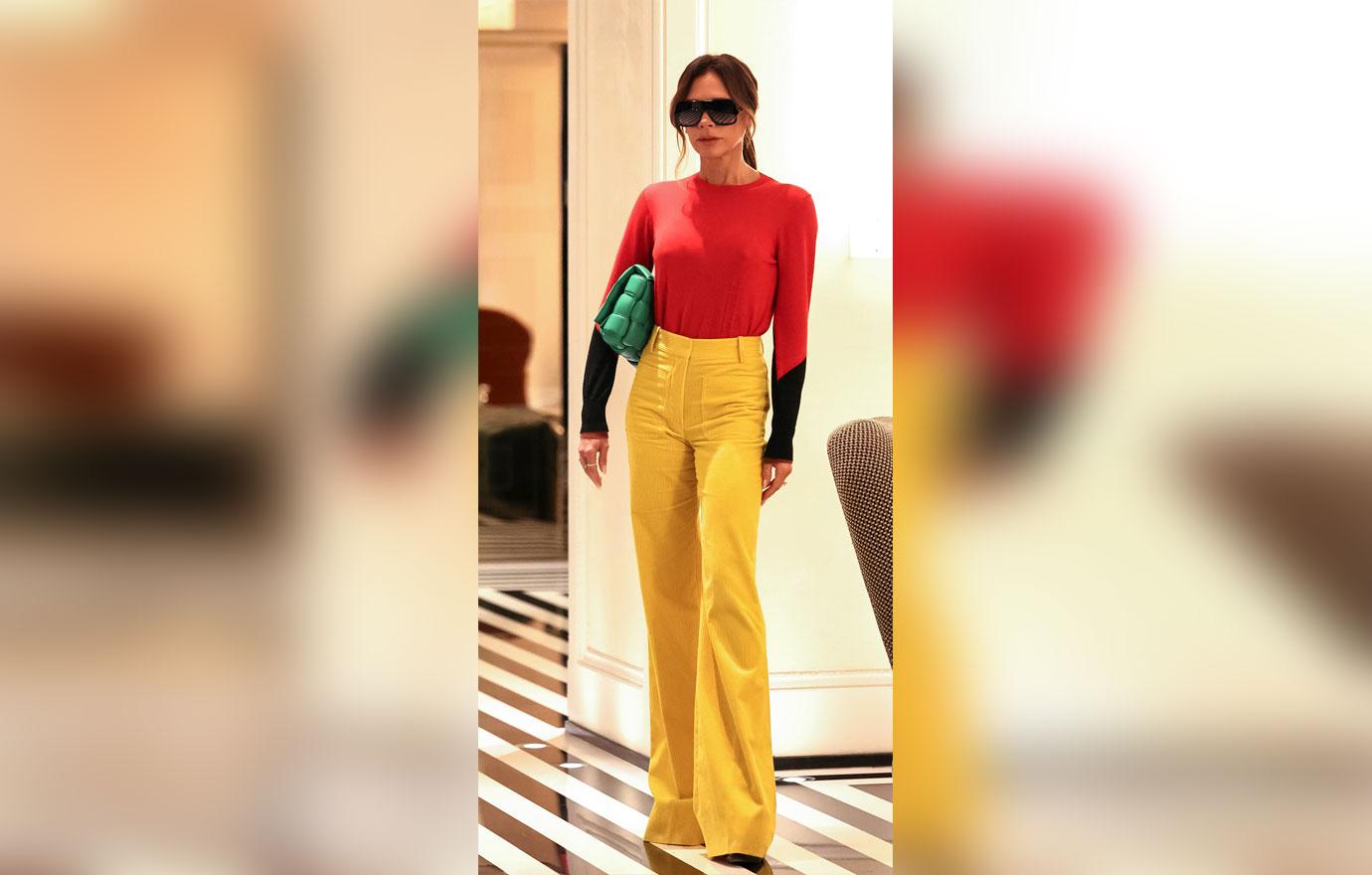 The fashion designer was on her way to Good Morning America, where she discussed her new blush, Cheeky Posh.
"For me, a cream blush is the hero in any makeup bag. It can really lift your complexion," she noted. "Even when you're feeling a bit tired, it can really pick you up and give you that glow, and it's fun."
Article continues below advertisement
Like the other products in the Victoria Beckham Beauty line, it's made with clean ingredients and also comes in five shades.
"Being inclusive is very important for us at Victoria Beckham," she stated. "And every single shade works on all skin tones."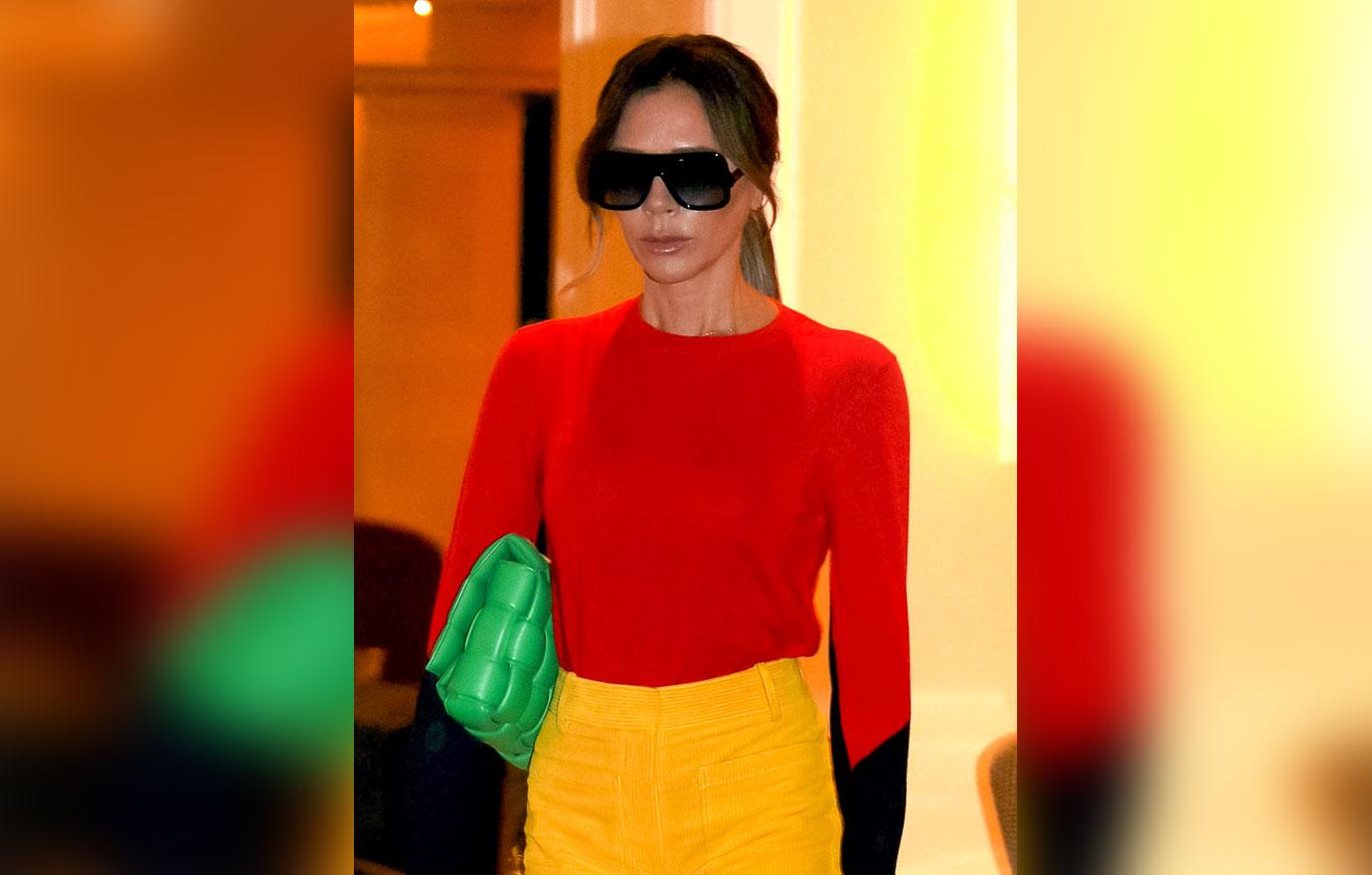 "Just like I spend so much time in the fitting room getting to know what my customers want to wear, I'm going to be asking women to tell me which products they want me to develop for them in the beauty and wellness arenas," Beckham shared. "It's important for me to know what they want."