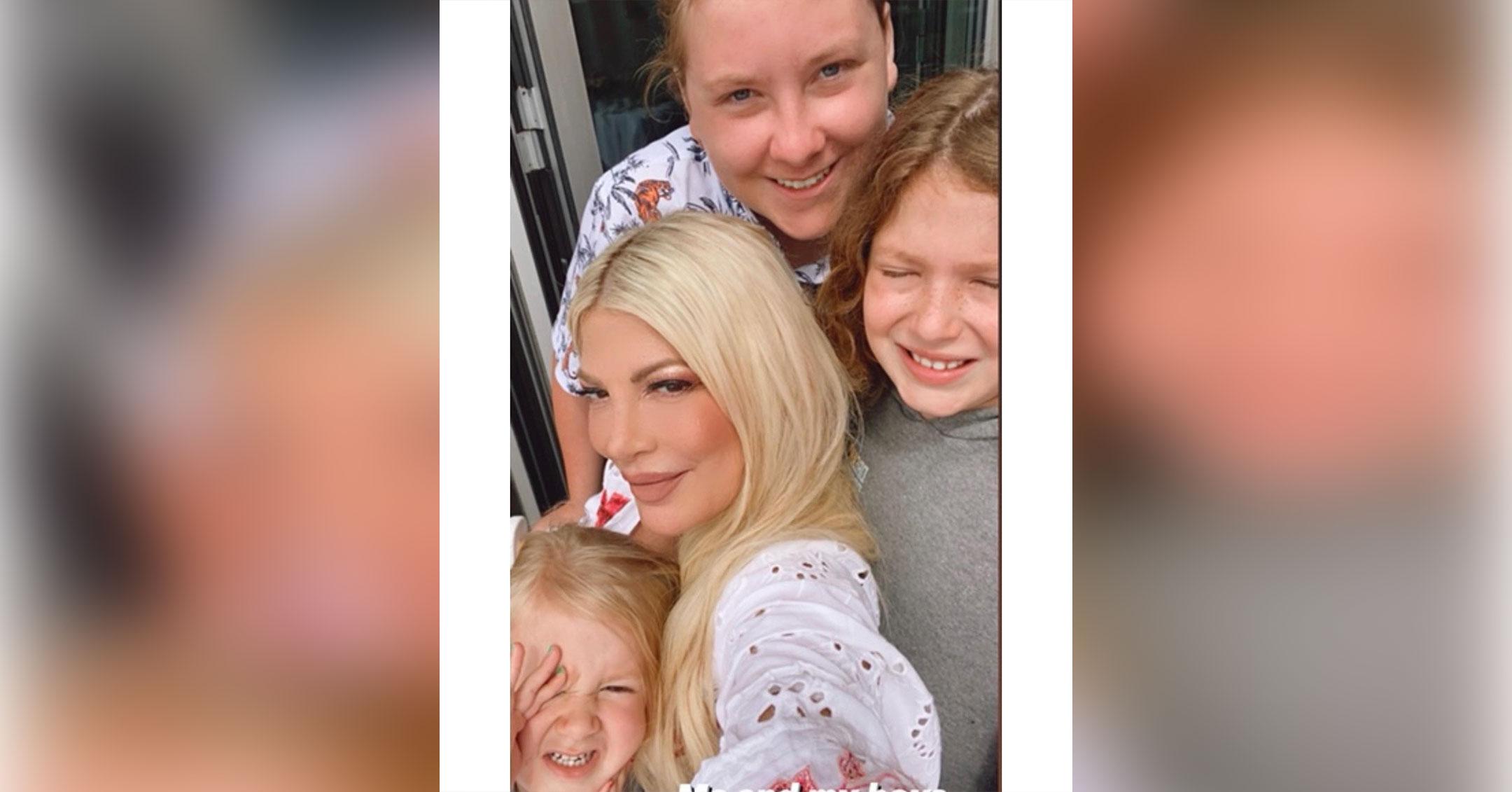 Exclusive: Tori Spelling Says 'Being The Imperfect Mom Is The New Perfect': 'No One Can Do It All'
It's no secret that Tori Spelling is a busy woman! Though the actress, who shares daughters Stella, 13, and Hattie, 10, and sons Liam, 14, Finn, 9, and Beau, 4, with husband Dean McDermott, has a slew of projects in the works, records her own podcast and stars on Messyness, she has learned that when it comes to motherhood, "you don't have to be perfect."
Article continues below advertisement
"I used to think I had to be the perfect mom. I used to compare myself to other moms, and if they make that, I am going to make something even better. It was hard," the 48-year-old exclusively tells Morning Honey while talking about the pre-game workout she is co-hosting with Hydroxycut on Saturday, February 12, in downtown Los Angeles ahead of the Super Bowl. "It was a hard life to upkeep, and it's when I came to the realization that no one can do it all, no one can be perfect. Being imperfect is the new perfect."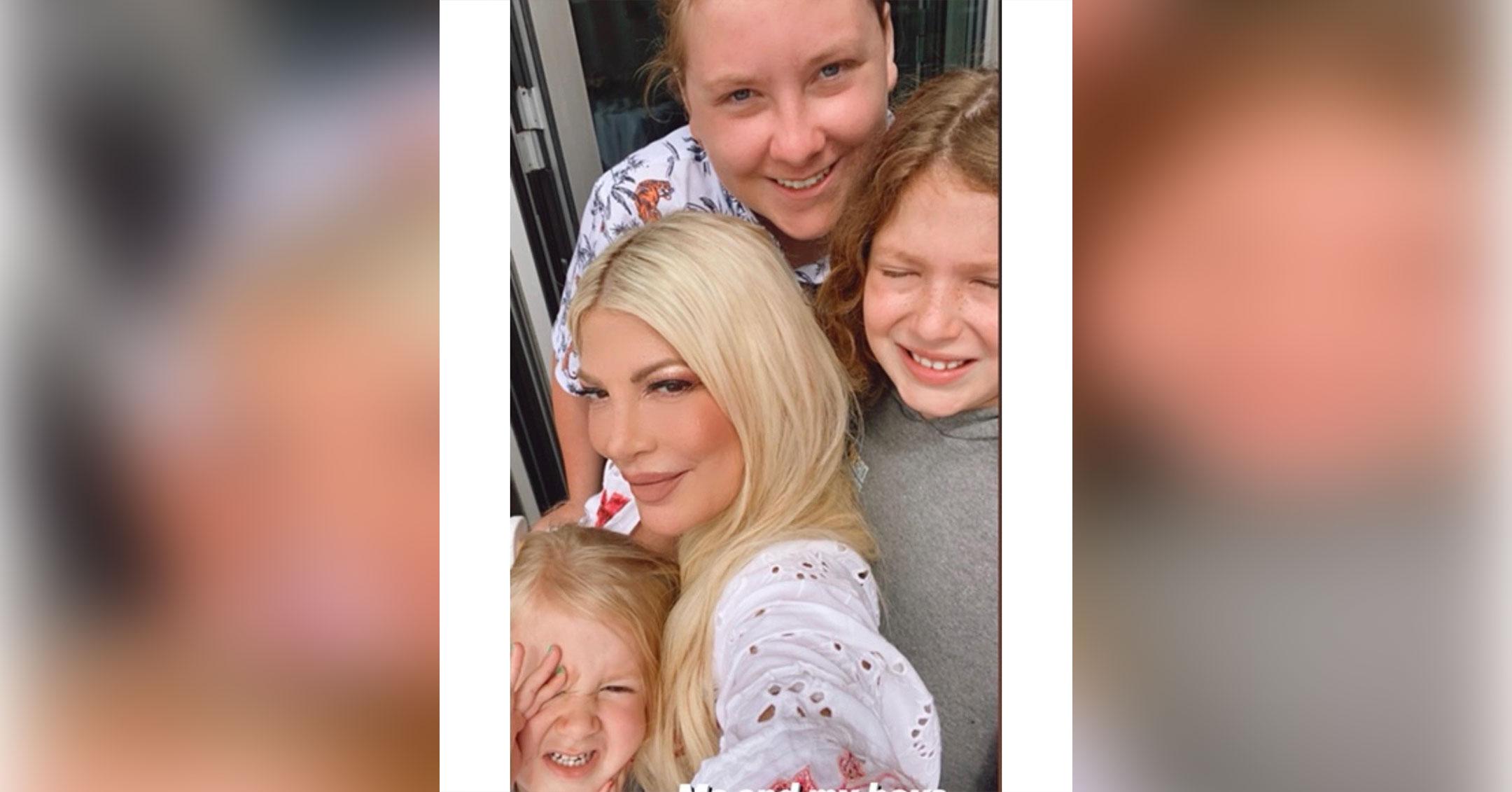 Article continues below advertisement
She continues, "Once I gave myself that acceptance, I was able to move on and be like, 'OK, I wanted to get these things done today, it didn't get done, but it looked great.' Being the imperfect mom is a game-changer. We put the most pressure on ourselves — we think other people do, but it's what we do to ourselves. Shedding that layer of perfection helps you move on, so I would just encourage moms to just do it."
Prior to the pandemic, the blonde beauty was traveling or on set long hours, but now she's grateful that she gets to work from home for days at a time.
Article continues below advertisement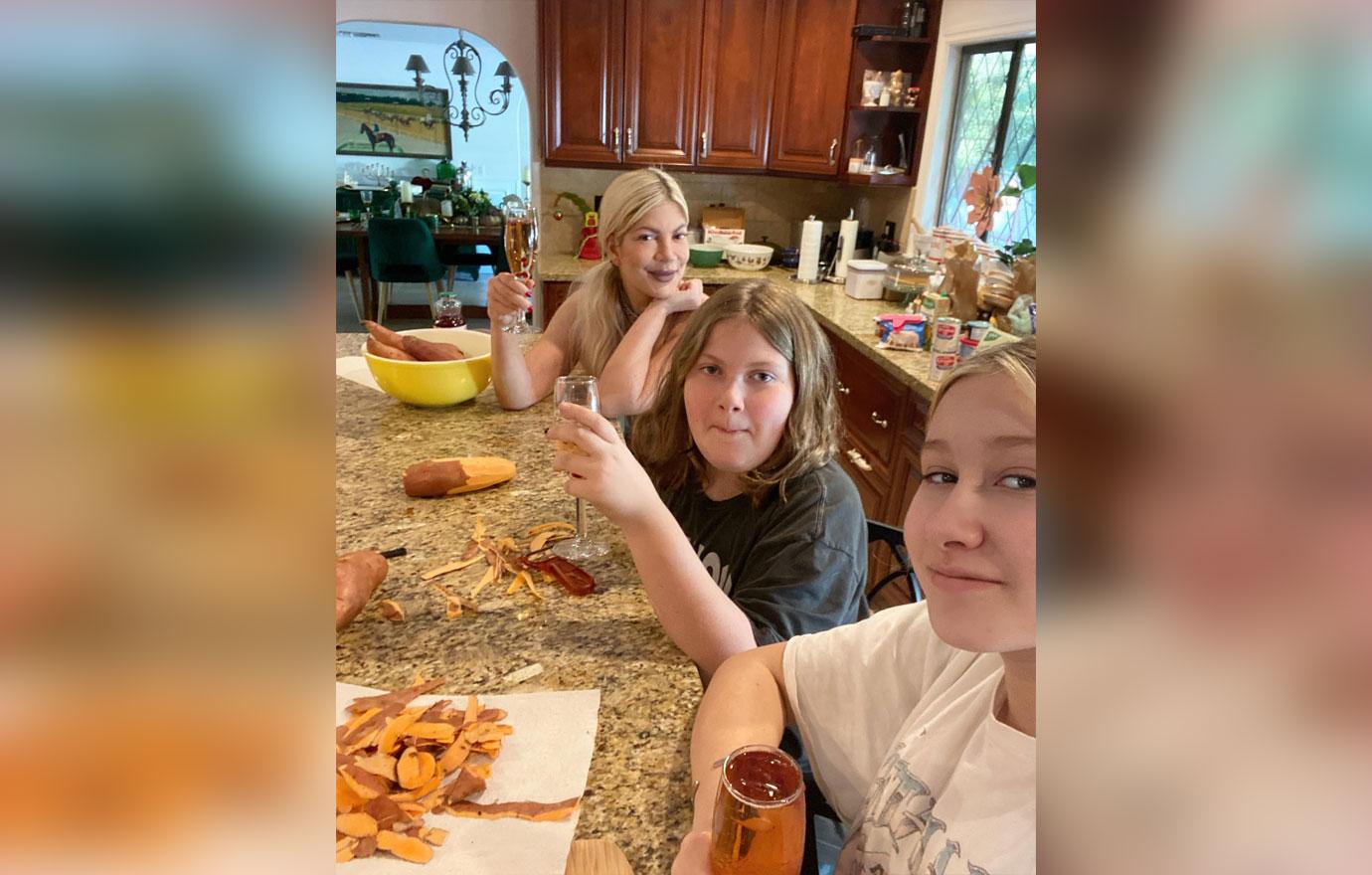 "I incorporate my kids into my lifestyle," she says of balancing her time. "I am not mad at having to do press from home, and I get to do a lot of Zooms, so I can kind of be with my kids more. It's just about shutting your brain off and transitioning. The mom life is my favorite life, and I know all of the work I do is for them, so I am able to compartmentalize it as best as I can."
Article continues below advertisement
When the 90210 alum has an open schedule, she loves to craft and bake with her kiddos. "We do a lot of DIY. My mom did DIY growing up with me, it's something that is big to me, and it's something I love doing. The boys are a little like, 'Eek!' but the girls love doing it. My daughter Stella is an even better crafter and maker than I am, so she teaches me stuff now."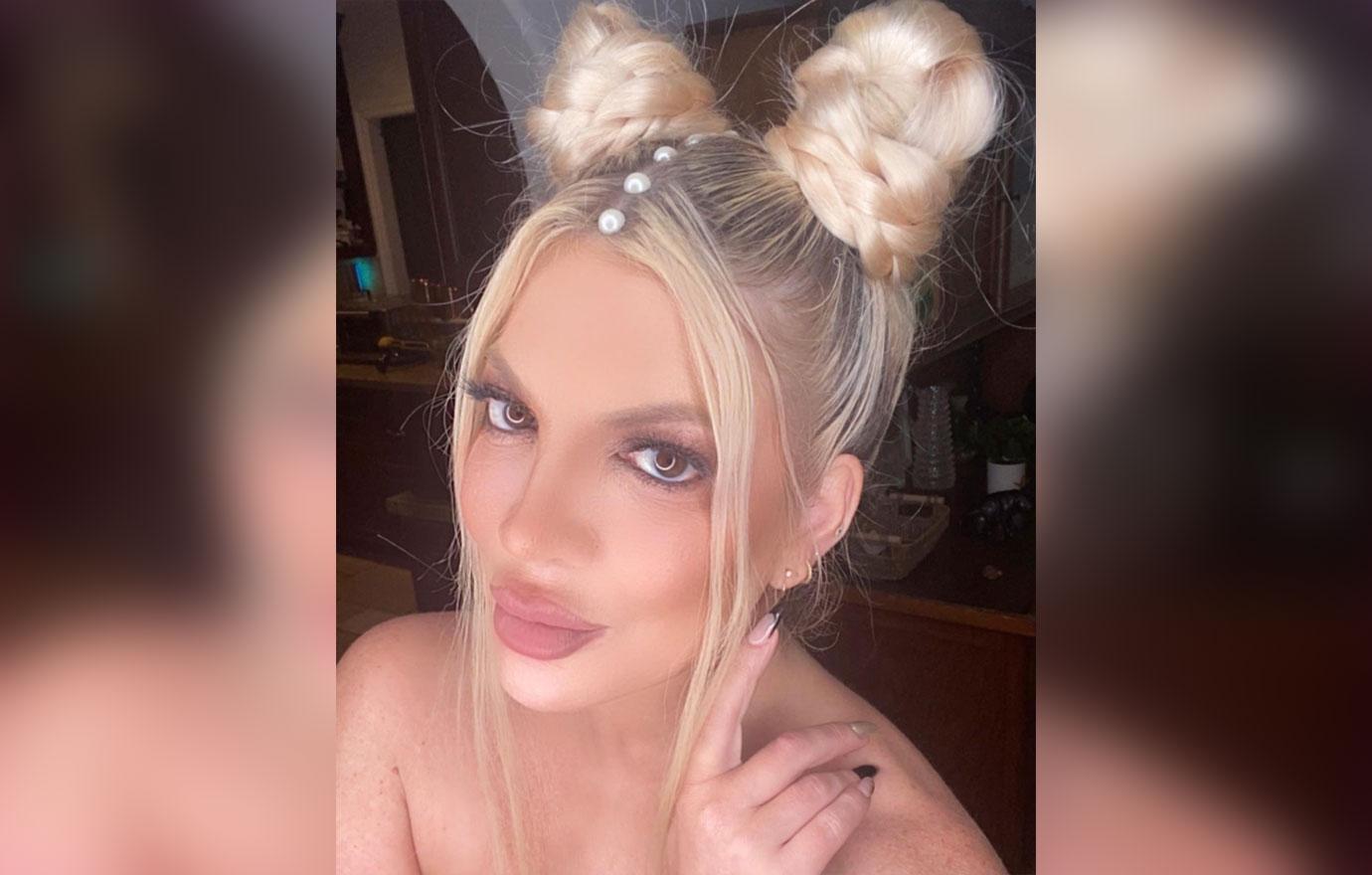 Article continues below advertisement
Since Spelling is in the spotlight, "a couple" of her kids have "expressed interest" in the being in the biz, too.
"My son Finn does voiceovers, which is pretty cool and different. He is very interested in animation, so that is fun for him and a couple of them expressed going into acting, but they didn't follow up on it," she reveals. "From the time I was 5 years old, I was on it. I would read all of my dad's scripts, I would act them out on my weekends off from school as I got older. If they want to do it, I will support it, but it's not as glamorous as people think. It's a tough business. There is a lot of rejection."
Spelling is no stranger to reading rumors about her online, but she says that all of the hoopla "never affected me," especially since her father, Aaron Spelling, was such a prolific and huge Hollywood producer.
Article continues below advertisement
"I have been working it in front of the camera, especially with 90210, since I was 16, so I was just always focused," she notes. "I am a very driven person. I love to work. I am a workaholic, but not in a bad way. I hope to pass that onto my kids — just to stay grounded. Hollywood is very up and down – you never know in this industry, it's very fickle, so always stay true to who you are no matter what."
In the meantime, the TV star has been getting ready for the "Big Game" in L.A.
"I teamed up with Hydroxycut, and I am hosting the big pre-game workout on the 12th, which is awesome because it's free and open to the public. It's '90s themed, so it's right in alignment with me," she says of the collab. "I also use Hydroxycut, which is the number one weight loss product in the world, so I love it. I am obsessed with the gummies – I actually use them with the right diet and exercise."
Article continues below advertisement
The cherry on top is that one lucky person will get the opportunity to win $100,000 if an offensive or defensive lineman scores a touchdown during "The Big Game."
Find out more about The Hydroxycut Big Game Sweepstakes by clicking here.