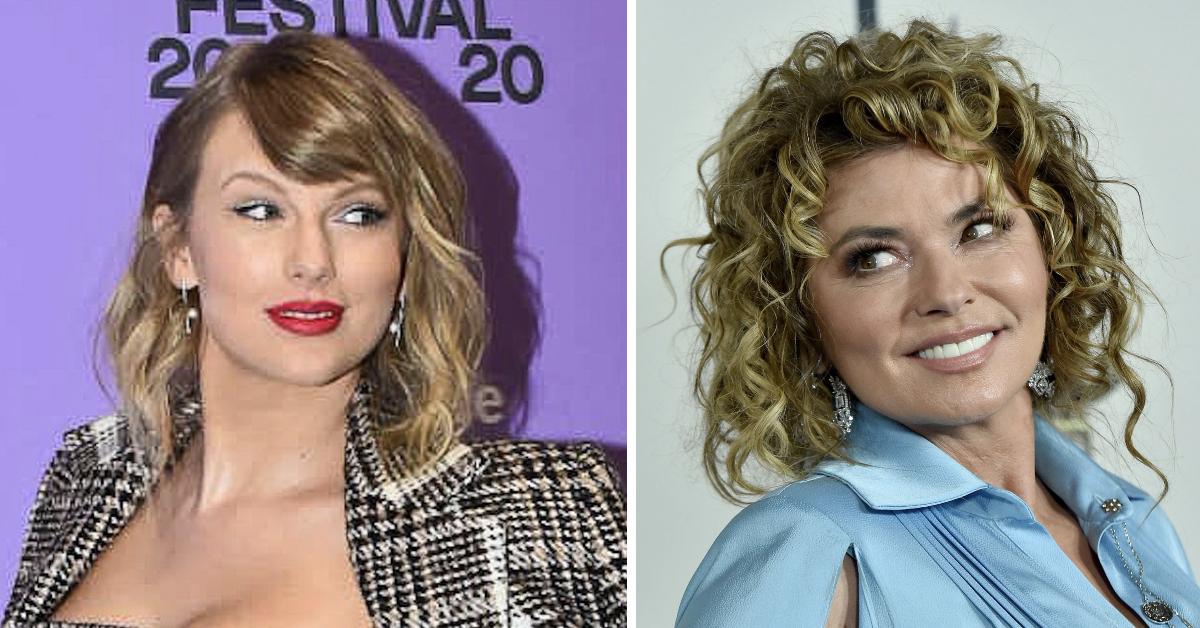 Taylor Swift Praises Shania Twain In A TikTok Post & Receives An Unexpected Response From The Canadian Singer
Taylor Swift got the shock of a lifetime when she paid tribute to Shania Twain in a recent TikTok.
Last week, the "Willow" crooner made a video in which she hit back at people who have dissed her for changing music genres.
Article continues below advertisement
In the clip, Swift shrugs her shoulders as the words "country girls can't go pop" flash across the screen. She then follows up by proving them wrong, sharing photos of Twain from various years, as well as photos of the two women together.
The Cats star captioned her video, "Learned from the best 💁‍♀️."
Article continues below advertisement
Shortly after, the "You're Still the One" singer responded by making her own tribute to the woman she was inspired by: Dolly Parton.
In her post, Twain made the same gesture as Swift and also had the phrase "country girls can't go pop" on the screen before photos of Parton appeared.
"Thank you @taylorswift ❤️ I appreciate you!" the Canadian star wrote. "Paying this one forward to another trailblazer 😘."
Needless to say, Swift was ecstatic over her response. So much so, she recorded her reaction to the video in another post.
Article continues below advertisement
"I have ceased to be a person anymore I have exploded into a cloud of confetti hearts," the "22" songstress declared as she called Twain and Parton "the queens of my heart."
While Swift's self-titled first album was a country disc, she started incorporating more pop elements in her subsequent albums, with 1989 hailed as her first official pop album.
Article continues below advertisement
"The best choices are bold choices. With my last album Red, I kind of had one foot in pop and one foot in country, and that's really no way to walk and get anywhere," she explained at the time. "If you want to continue to evolve, I think eventually you have to pick a lane, and I just picked the one that felt more natural to me at this point in my life."
Article continues below advertisement
Since 1989, her albums were heavy on the pop sound, but her most recent discs (2020's Folklore and Evermore) are often categorized into folk or indie genres.
At this year's Grammys, Folklore won Album of the Year, making the superstar the first female artist to win the award three times.
A few months later, she became the youngest recipient of the Global Icon award at the 2021 BRITs.
"We live in a world where anyone has the right to say anything they want about you at any time," she told the crowd. "But just remember that you have the right to prove them wrong."