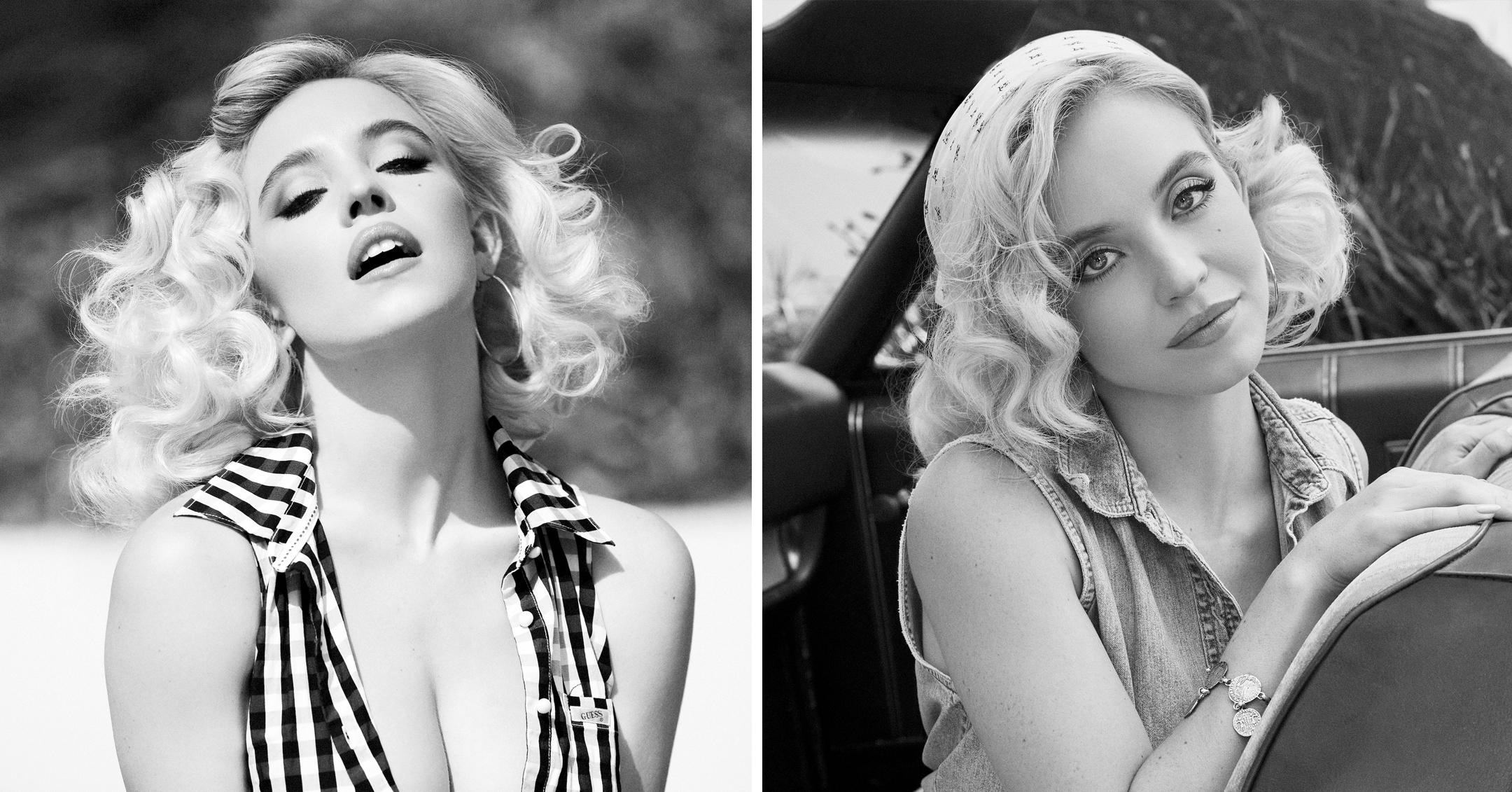 Blonde Ambition! Sydney Sweeney Channels Anna Nicole Smith For GUESS' New Clothing Collection Honoring The Late Model: Photos
Actress Sydney Sweeney is helping clothing company GUESS pay tribute to the late Anna Nicole Smith by starring in a campaign that features the brand's new GUESS Originals x Anna Nicole Smith Collection by Cali Thornhill Dewitt.
Article continues below advertisement
Releasing on October 7, the pieces pay homage to Smith's style with baggy jeans, hats and graphic tees, and the Euphoria star is the spitting image of the model in the campaign photos.
Scroll down to see the stunning black-and-white shots.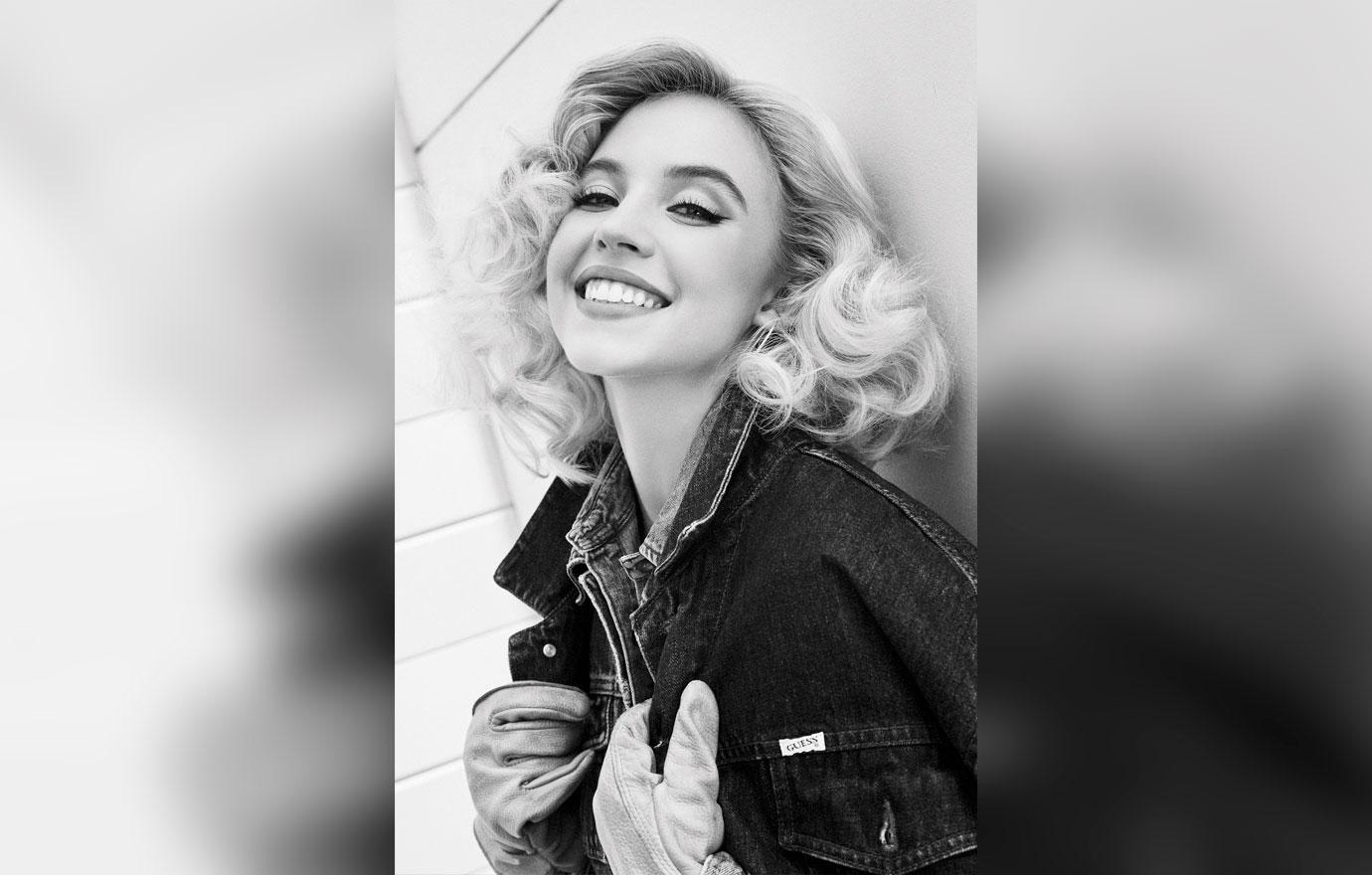 "Anna Nicole Smith is essential to '90s fashion," insisted GUESS Director of Brand Partnerships Nicolai Marciano. "Anna's legendary beach shoot revived for this collection and the campaign with Sydney Sweeney is the perfect timeless moment to continue to celebrate one of the most iconic GUESS Girls with a new generation."
Article continues below advertisement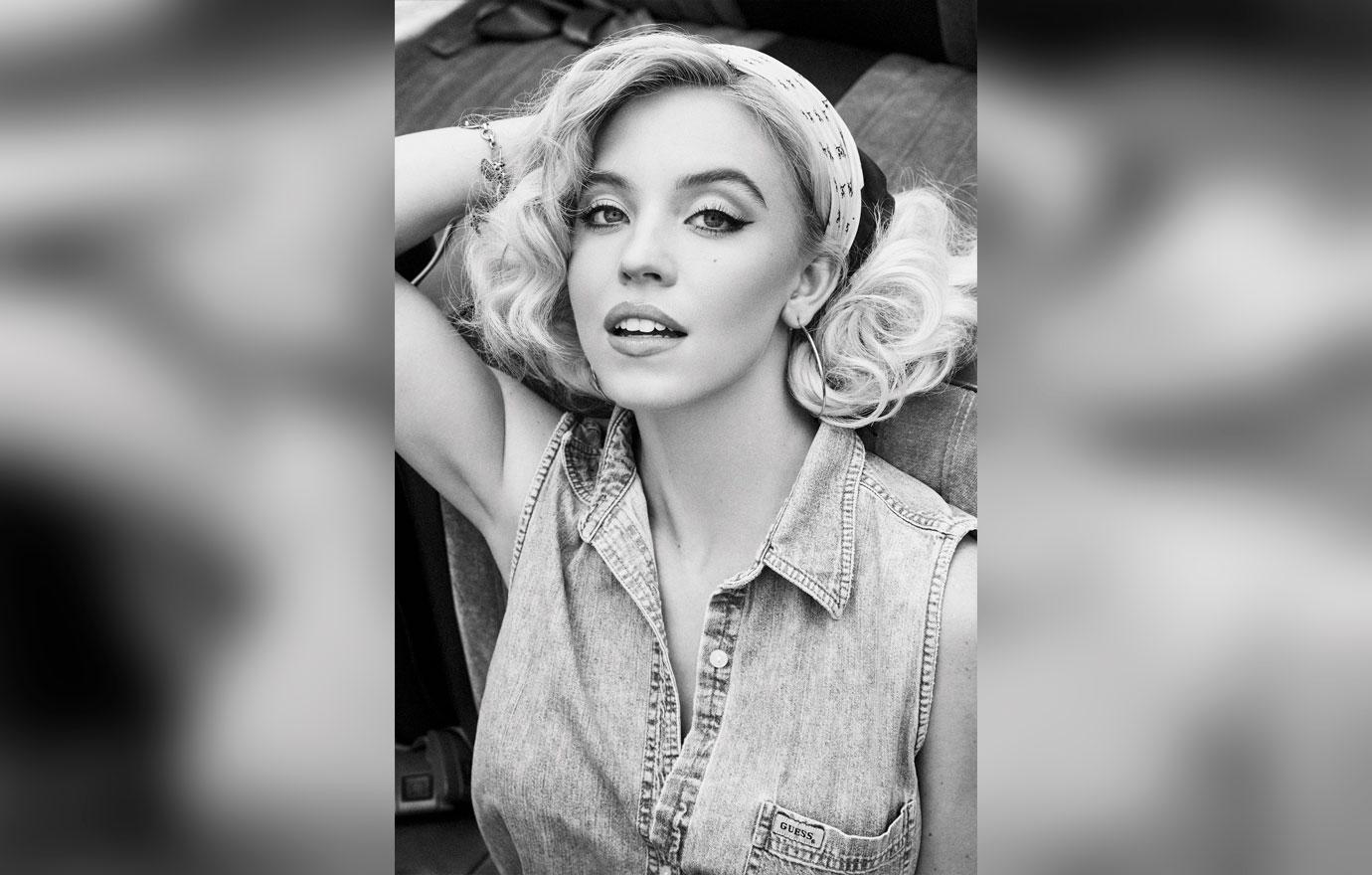 With short blonde curly locks, a denim vest and a signature bandana, the White Lotus actress perfectly mimicked pictures of Smith's 1992 GUESS campaign.
While at the the photoshoot, Sweeney wrote on Instagram, "Can you tell how happy I was shooting?"
The limited-edition 32-piece collection includes handbags, hats, jeans and T-shirts that feature photos of Smith's never-before-seen 1993 calendar shoot.
The model died at age 39 in 2007 due to a drug overdose.
Article continues below advertisement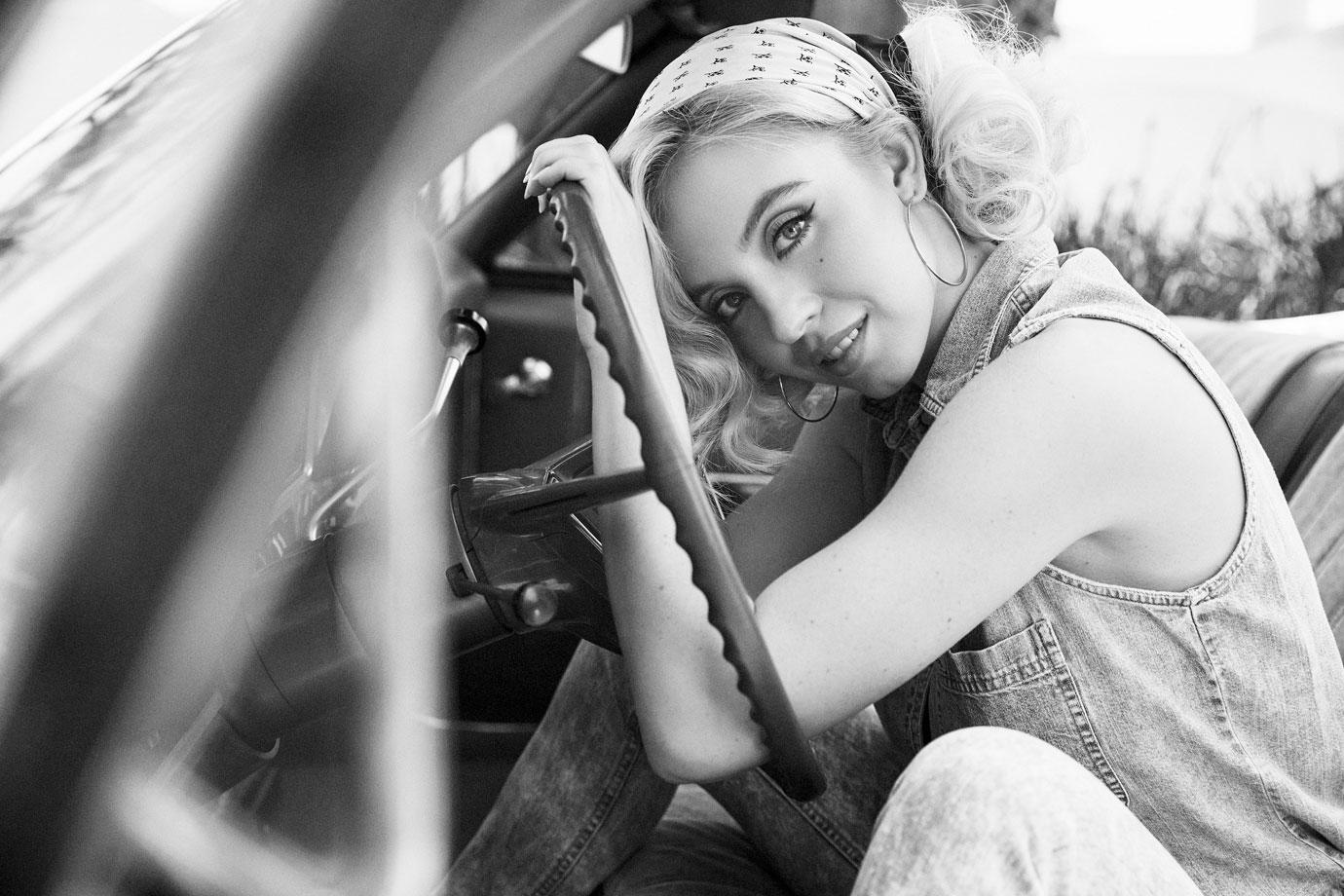 Sweeney has been a fan of GUESS clothing for years.
"When I was maybe 13, I was with my mom, we were in the mall. Ever since a young age, I've always had a bigger chest, and I never felt like in any stores I saw a body shape that represented me. And I remember the first time I saw the giant Guess models [ads] in the storefronts, and I was like, 'Mom, I want to go in the store,'" the Handmaid's Tale alum recalled to WWD. "And she took me in, and I saw all the girls around that had curves and that had boobs, and they were celebrated, and they were loved, and they were beautiful, and I was like, 'Oh, my God, I hope I grow up and I'm a Guess model.'"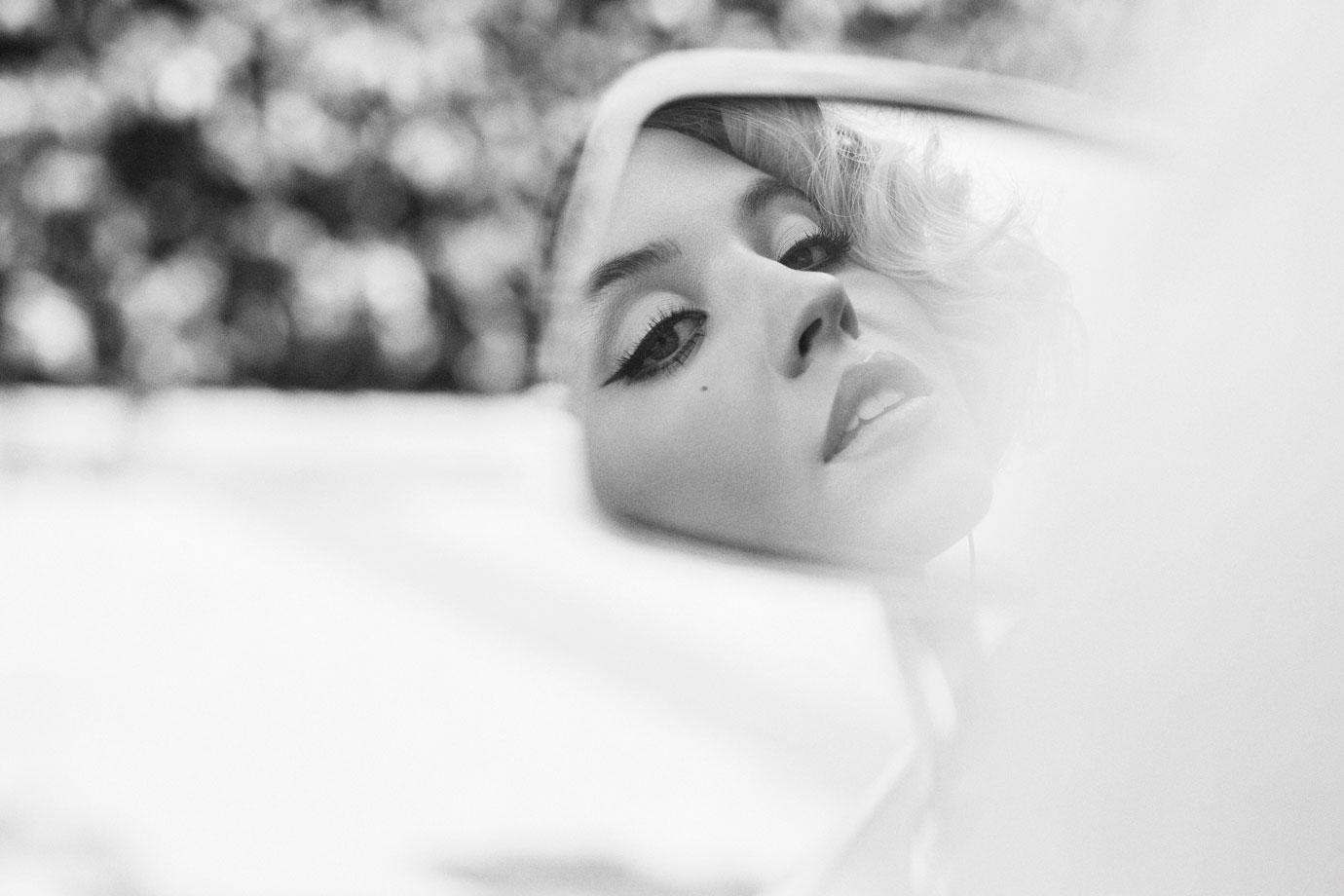 Though Smith was a fashion icon, Sweeney doesn't think she'll ever be known for just one look.
"I honestly don't think I have one specific style. One day I could be wearing a workout track suit and another day I could be wearing overalls and a tank top. Or I love a slip with [a] corset," she shared with InStyle. "It just honestly depends on where I am in the world and what I'm doing and how I'm feeling that day."