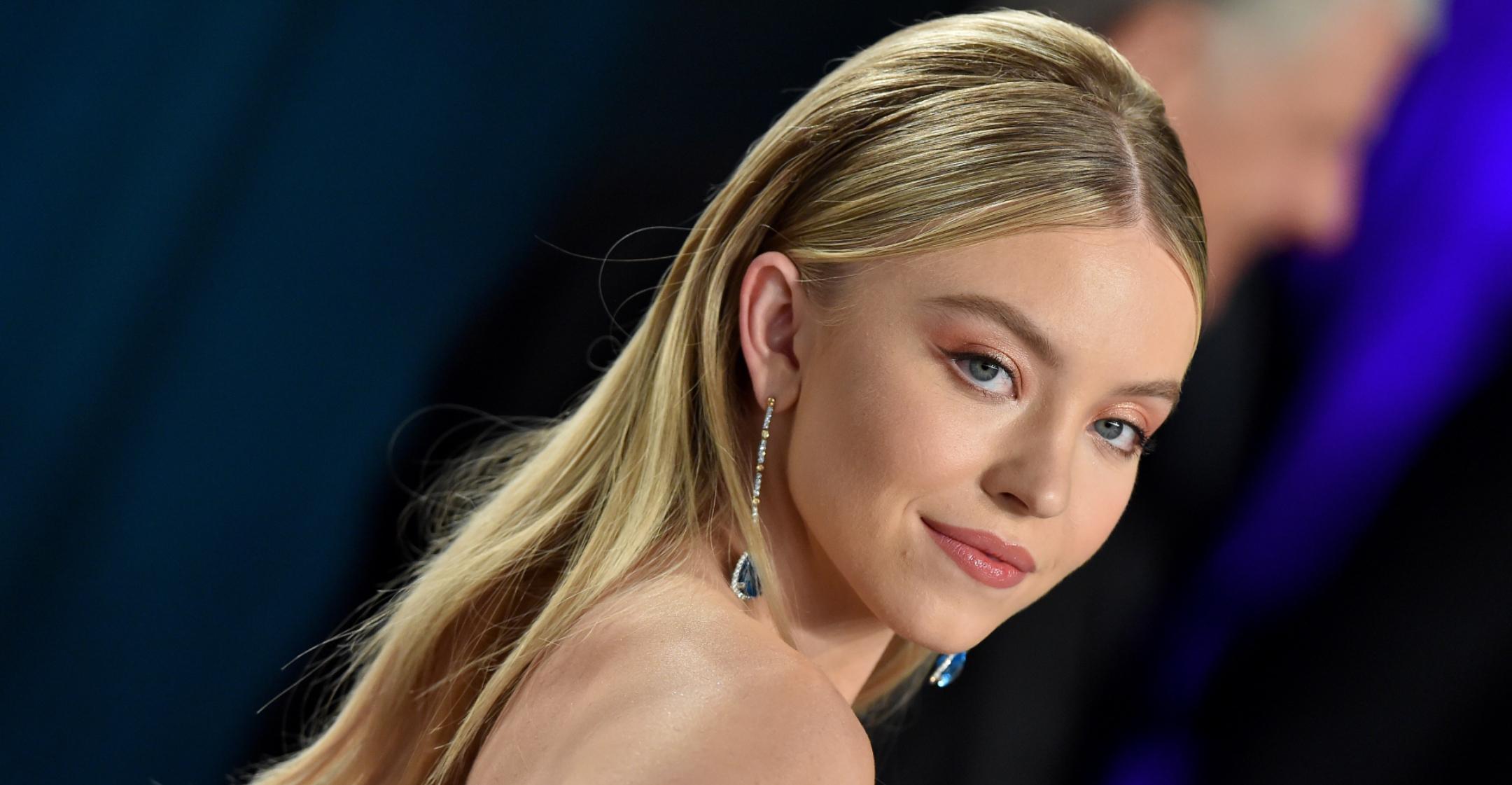 'I Wouldn't Want To Go To School': 'Euphoria' Star Sydney Sweeney Reveals How She Overcame Acne Struggles
It wasn't until 2019 that Sydney Sweeney found her breakout role in HBO's teen drama Euphoria, and though she nabbed plenty of roles beforehand, she still had a relatively normal childhood.
With that, came the usual ups and downs nearly every adolescent girl faces, but the actress revealed she had a "really hard journey" when it came to her skin.
Article continues below advertisement
"I wouldn't want to go to school," she admitted to POPSUGAR. "I begged my mom not to send me. I would put band-aids on my face because I would have cystic acne and I would pick it horribly, and it would look worse than it did originally."
Sweeney added that she "never really had anyone to turn to" to help her try and find a solution, and her frustrations became even worse when she looked at social media, where she recalls, "everyone was perfect."
Article continues below advertisement
"I wish that I could tell my 16 self-conscious self that it's just a journey, and just love yourself more than what your skin tells you," she expressed to Vogue. "Honestly, happiness shines through anything, and people can see what's inside. And acne goes away."
Article continues below advertisement
Through experimenting with countless products, the blonde beauty came across a routine that worked for her, but she noted that nothing is ever guaranteed.

"Still to this day, something may work for me for a year and I'll have to change it because my skin all of a sudden changes," she explained.
With her acne under control, Sweeney was able to enjoy the glam perks that came along with being a Hollywood star, like advice from professional makeup artists, who suggested she used an ice roller on her face every morning.

Now, her "makeup goes on beautifully afterward," she noted.
Article continues below advertisement
Playing salacious Cassie Howard on Euphoria has also helped her experiment with different looks.
"You're on a show where there are no ceilings, or no limits, or anything," she said. "I feel [that] kind of allows your creativity to expand."
Article continues below advertisement
The star pointed out that she "basically" has "the same color palette" as her character, so she sometimes mimics those looks in her own life.

"She tends to try to have more of a girl-next-door, everyday look, which I like," she explained. "She always thinks less is more, and I appreciate that."
"I've become more confident with makeup because of Euphoria. I've realized that there's nothing really wrong that you can do," she told Vogue. "I mean, yeah, you want to make sure you have the right colors and blend and all that, but when it comes to creating art on your face, there's nothing wrong."