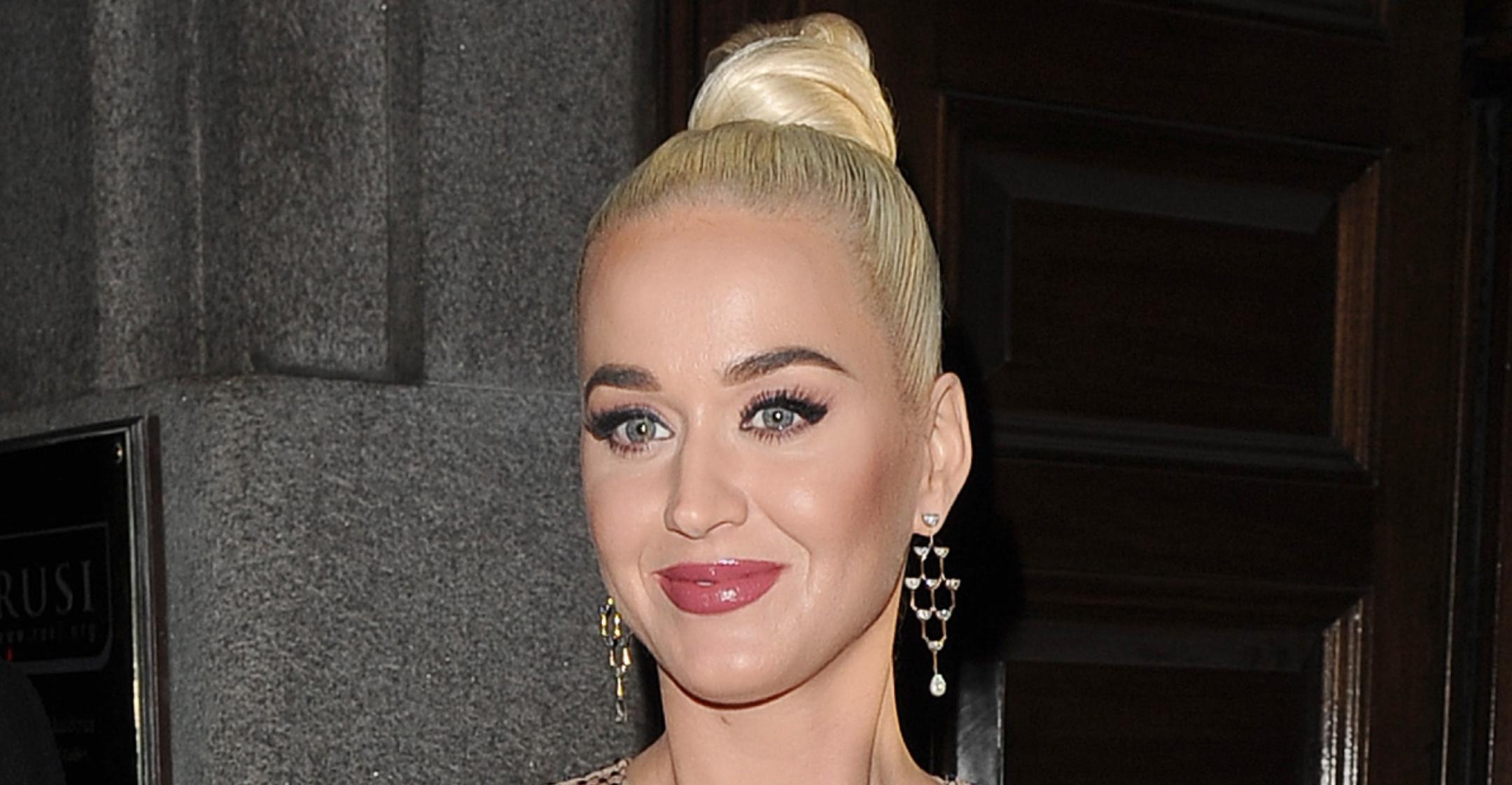 'It Changed My Skin So Much': Katy Perry Touts This Miracle Moisturizer For Clearing Her Pesky 'Adult Acne'
Katy Perry has an unexpected ally to thank for her clear complexion: her fiancé Orlando Bloom's ex-wife, Miranda Kerr!

The "Smile" singer chatted about her skin and the products she uses as the model unveiled a new collection for her Kora Organics line.
Article continues below advertisement
"One of the great things about about being close with Miranda is that I get to try out all her products, especially when her son who's 10 years old comes with them and I look through his little backpack," Perry quipped as she referenced Kerr and Bloom's son, Flynn.
The American Idol judge praised a new moisturizer, which she claimed is a game-changer.

In the past, the star was "a little bit scared" to use a "heavy" cream since she struggled with "adult acne," but this formula seems to do the trick.
Article continues below advertisement
"I have no investment, nobody's paying me ... I've used everything on my skin. I've used La Mer, I've used all of the amazing dermatologists in L.A., all of their lines, and this one has changed my skin so much," she declared. "People are like, 'You're glowing! You've got rosy cheeks!'"

Since using the product, she's stopped getting "cystic zits underneath my skin."
Article continues below advertisement
Aside from sticking to a skincare routine, Perry tries to eat healthy, as she's seen the effects fast food and sugar can have on her complexion.

"I love food, and sometimes if I'm in a bad mood, all I'll want is the classic ice cream from McDonalds that tastes the same no matter what country you're in," she explained to Refinery29 in 2018. "But that quick dopamine hit that makes you feel good for one second turns on you in the long run."
Article continues below advertisement
"In the past year, I've eaten better than I have ever eaten — less fast food, less sugar — and the sustainability of my body is so much better," she insisted. "My face just glows."

Perry also turns to Kerr for food recommendations, as she's the most "health conscious" of their "modern family."