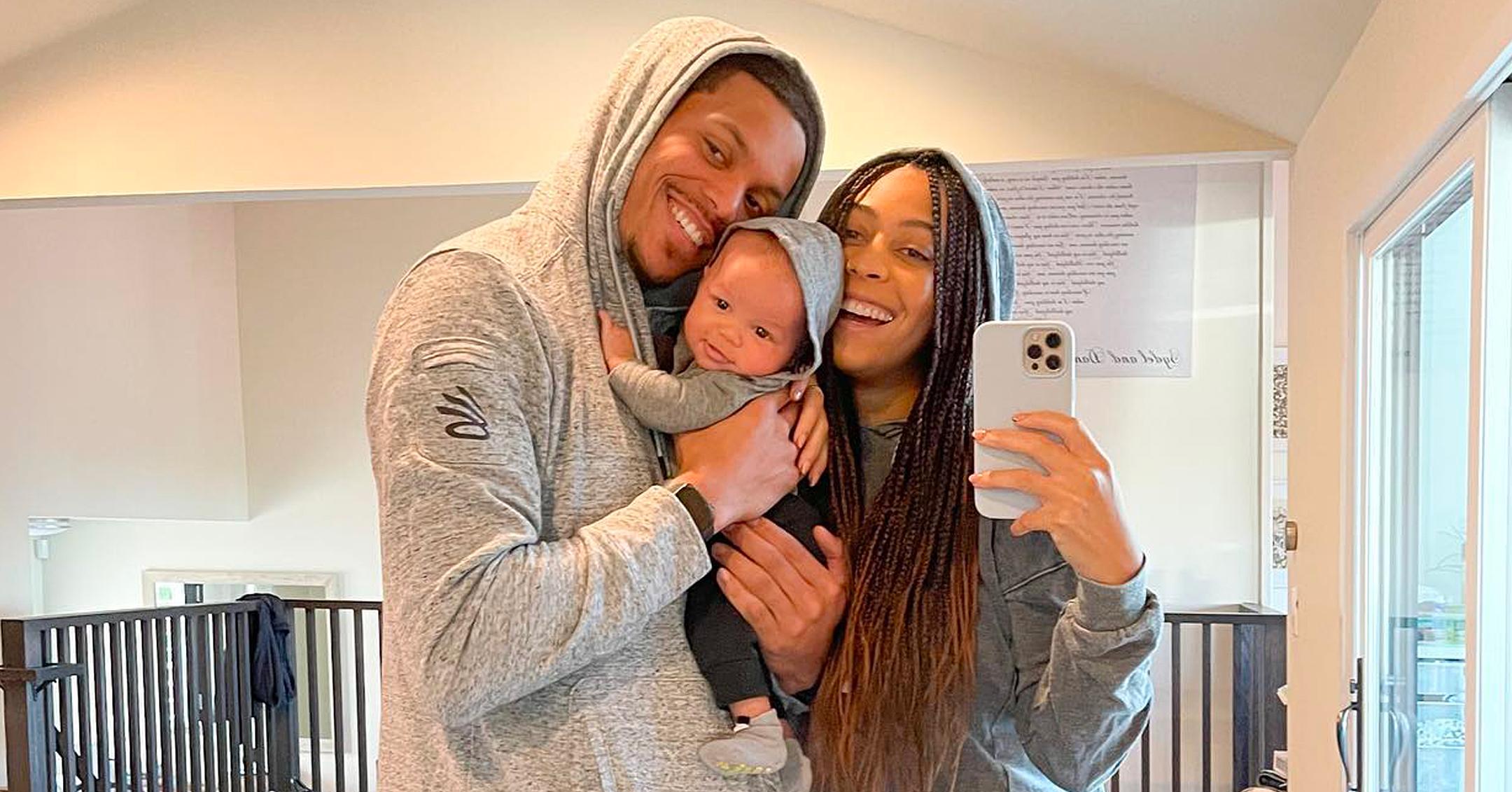 Exclusive: After Going Through Fertility Issues, Sydel Curry Wants Others To Know 'They Are Not Alone In Their Struggles': 'You Are Worthy'
It wasn't easy for Sydel Curry, who is the sister of basketball star Steph Curry, to get pregnant. The brunette babe married Damion Lee in 2018, and they started trying for a baby three months later, but it wasn't that simple.
After eight months of trying, Sydel got pregnant, but she later miscarried.
Article continues below advertisement
The couple then turned to IVF, and in June 2021, she revealed she was finally going to be a mama! Now, the volleyball player is over the moon, as she and Lee welcomed son Daxon Wardell-Xavier Lee in November of that same year.
Despite the ups and downs, Sydel is happy she spoke about what she was going through.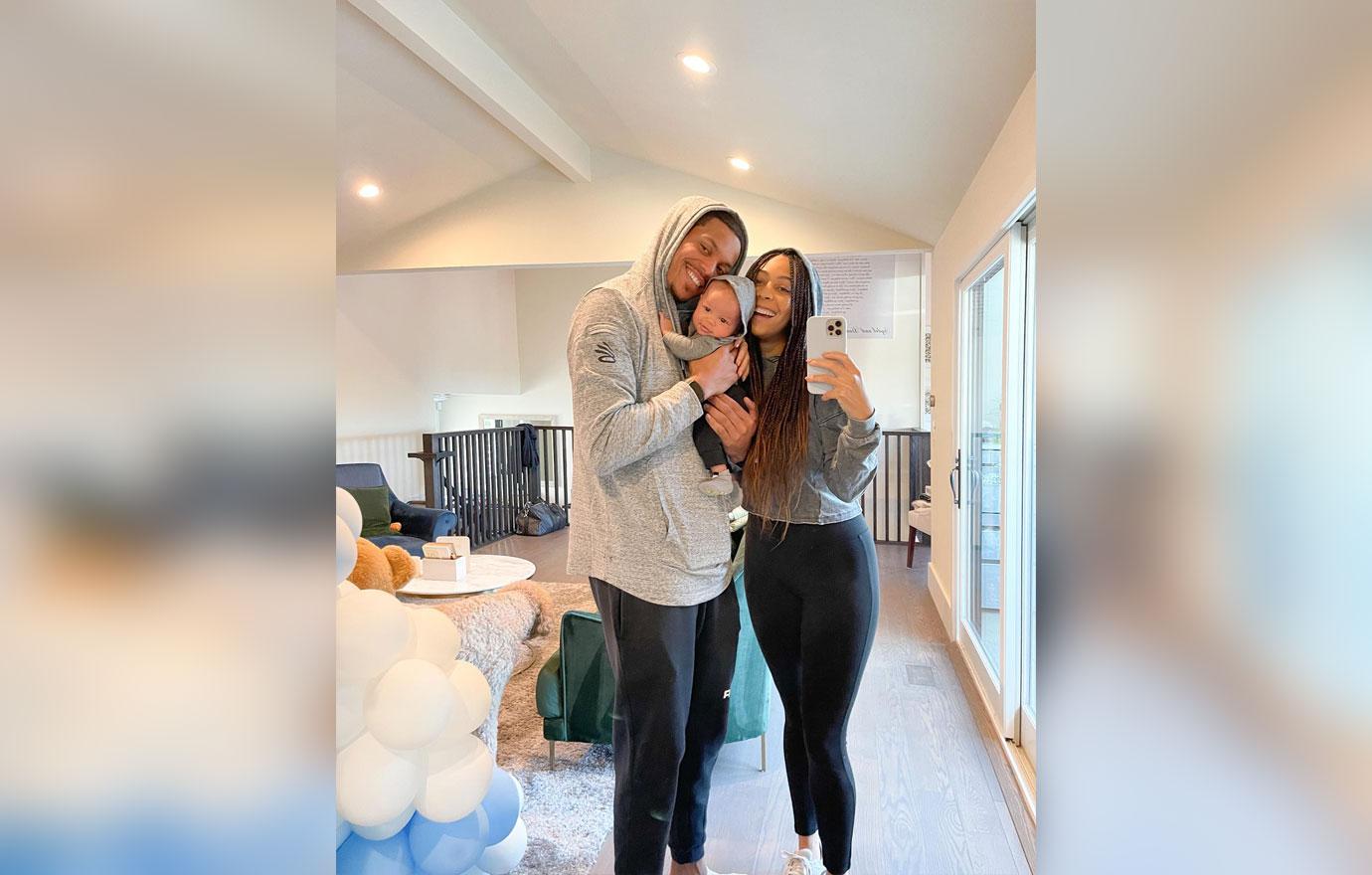 Article continues below advertisement
"I just want people to know they are not alone in their struggles. One of the worst things we can do is struggle through a circumstance and not tell someone because we are afraid of what they may think. Your life precious and you are worthy of all the amazing things life can offer," the 27-year-old exclusively tells Morning Honey while talking about her partnership with OLLY.
"So much of the fertility journey is just about not giving up hope," she acknowledges. "Many couples/individuals who take the fertility treatment journey have been dealing with negative and denials for so long, and so when you start something that is supposed to end with a happy ending and it doesn't that first or second time, it's really easy to give up hope. We got four negatives (not including the year and a half of trying naturally) throughout this process before we finally got our 'YES,' and it wasn't easy to do, but I was determined that at the end of the day I was meant to be a mother one way or another. I held on to that belief and I encourage anyone struggling through the process to do the same. Do not invalidate your feelings though. Every negative feeling you feel is real, feel it and work through it."
Article continues below advertisement
Since the mom-of-one has been honest and vulnerable with her followers, "it has been encouraging to hear the stories of other couples/individuals," she says. "Anytime someone tells me how my story has helped them makes me feel like I did the right thing by sharing. It wasn't easy to share at all. I was nervous about the backlash and judgement about my body and my husband's body, but infertility is not anyone's fault so there is nothing to be ashamed of. There are so many people out there going through similar things, and through sharing we can support one another."
Now, Sydel has her hands full with her new tot, but she wouldn't have it any other way. "Motherhood has been everything and nothing like I anticipated. My son, Daxon, is the light of my life," she gushes. "The second he smiles or just looks at me I melt into a huge puddle. That is not to say this journey is without its challenges. I talk so much about how important rest is when ironically, I don't get much these days and so I have had to tap into a whole new level of being present and persistence. It has been a challenge for me these first few weeks, but I can say that it gets easier and more enjoyable every day and that is all I can ask for."
Article continues below advertisement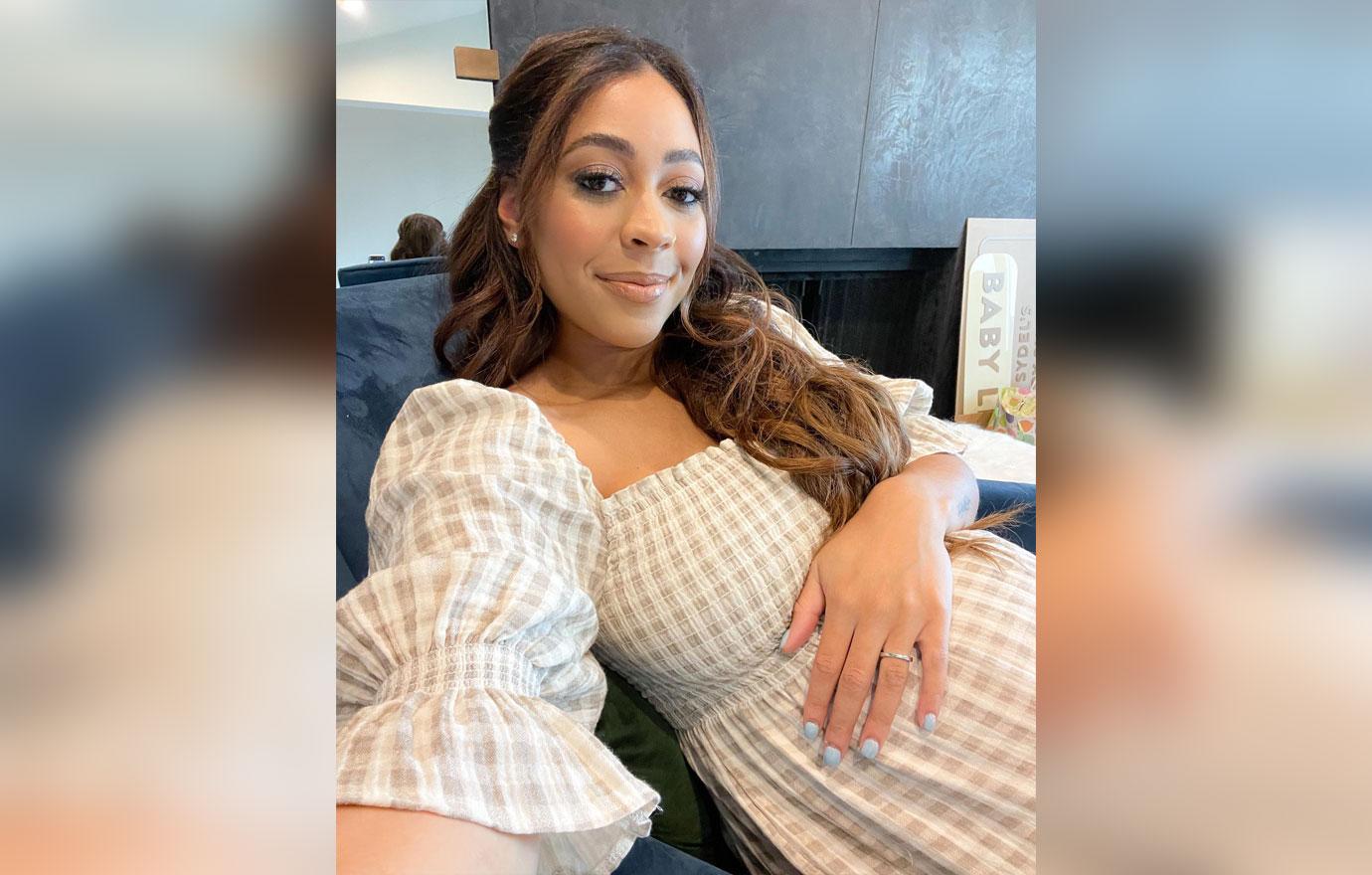 For Sydel, the toughest part has been having a baby during the ongoing pandemic, especially since he contracted COVID-19 at just three weeks old. She was worried about the pair getting sick, in addition to taking care of a newborn, but fortunately, it all worked out.
Article continues below advertisement
"My husband was even quarantined for Daxon's first Christmas. It was difficult, but we got through it and can now enjoy everything else the days bring us," she shares.
On the other hand, Sydel's favorite part "so far is just being able to make him laugh and smile. He has such a beautiful smile that starts in his eyes and travels down to his mouth. I could look at it all day long!"
Though Sydel doesn't have much time to herself these days, she tries to take breaks as much as possible, whether it is running to Starbucks or Target. Additionally, she loves OLLY supplements, especially when she is tired.
Article continues below advertisement
"My favorite OLLY product would be their Extra Strength Sleep Gummy. Having mental health challenges, it is sometimes hard for me to get a good night's rest so the melatonin in the gummies really help my body relax and drift into a good sleep," she notes.
She adds, "My partnership with OLLY is one of the most organic things to have happened in my career. Back in 2017, when I just started taking content creating seriously, OLLY was one of the first brands to send me a PR package. It was so cool to me because I remembered walking through Target and seeing their products and just being drawn in by the packaging alone. Now, fast forward to 2021, and I am being presented with the opportunity to partner with OLLY and spread not only awareness of their amazing products but also shed light on the initiative they were putting forward: the importance of mental health. I am a huge mental health advocate because I know what it is like to go through some difficult things in life and feel alone so when OLLY said they were partnering with JED and wanted me to spread the word, it was a no-brainer!"
Article continues below advertisement
In the meantime, Sydel hopes to pass her mama bear wisdom onto others, and she hopes to teach her baby boy to "be a kind person, open-minded and ambitious."
"Take each day by day and sometimes you might even have to take each hour by hour or minute by minute. I always try to start each morning fresh and new and not taking any of the challenges from the day before into the new day," she says of parenthood.