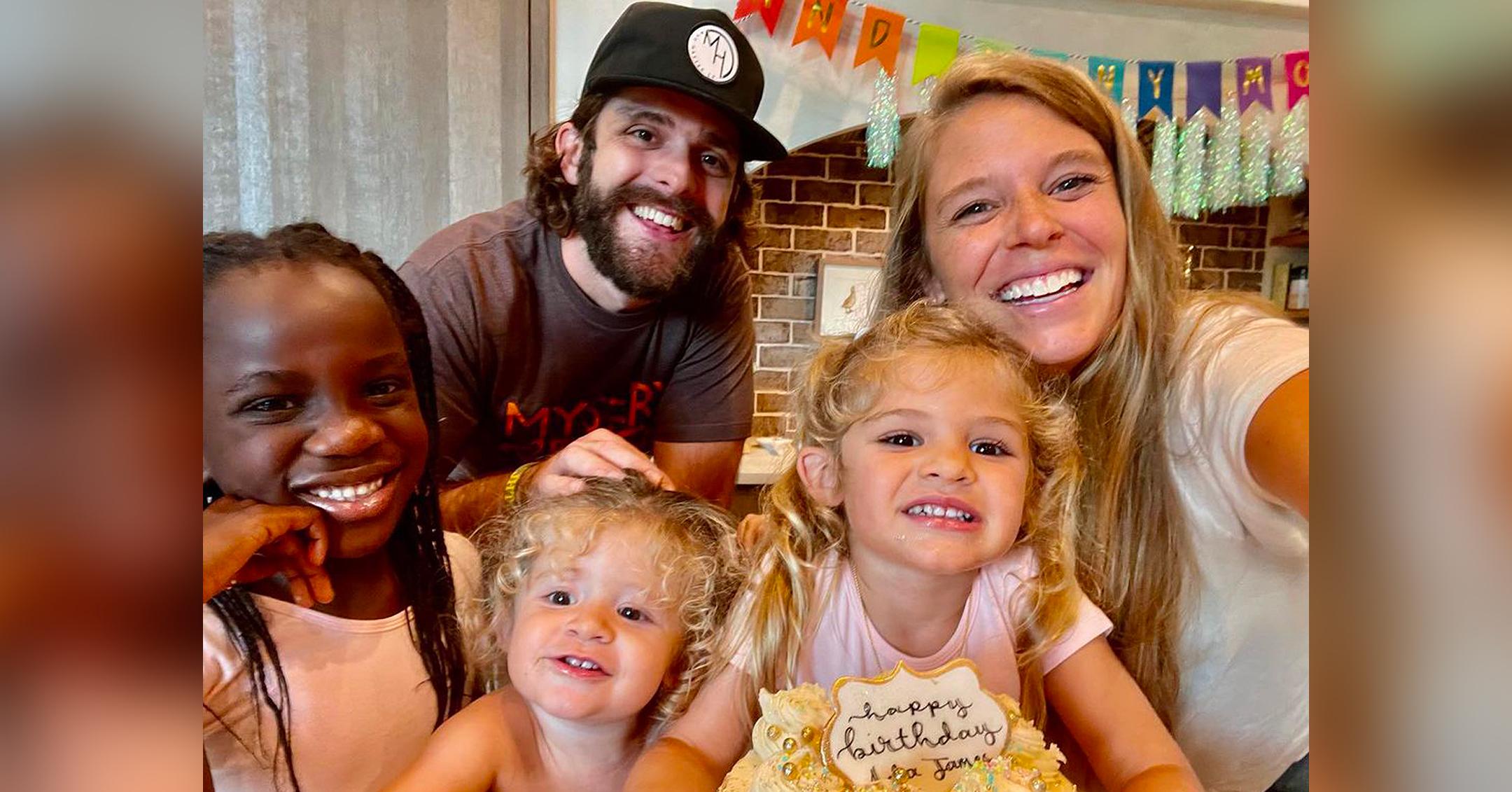 Do Thomas Rhett & Lauren Akins Want To Have A Fifth Baby? The Country Star Dishes!
For country singer Thomas Rhett and wife Lauren Akins, it's the more the merrier!
After welcoming daughter Lillie Carolina in November, the pair became a family-of-six, as they're also parents to Willa Gray, 6, Ada James, 4, and 22-month-old Lennon Love — but they still aren't closing the door on the idea of expanding their family.
Article continues below advertisement
The pair are particularly fond of the idea of adopting again, as that's how they welcomed their first tot in 2017.
"Adoption is a hundred percent on our brains. In the next four to five years, we would love to do that," he shared. "And Willa Gray talks about it all the time. It's been put on our hearts very heavily to do that again. We just don't really know when."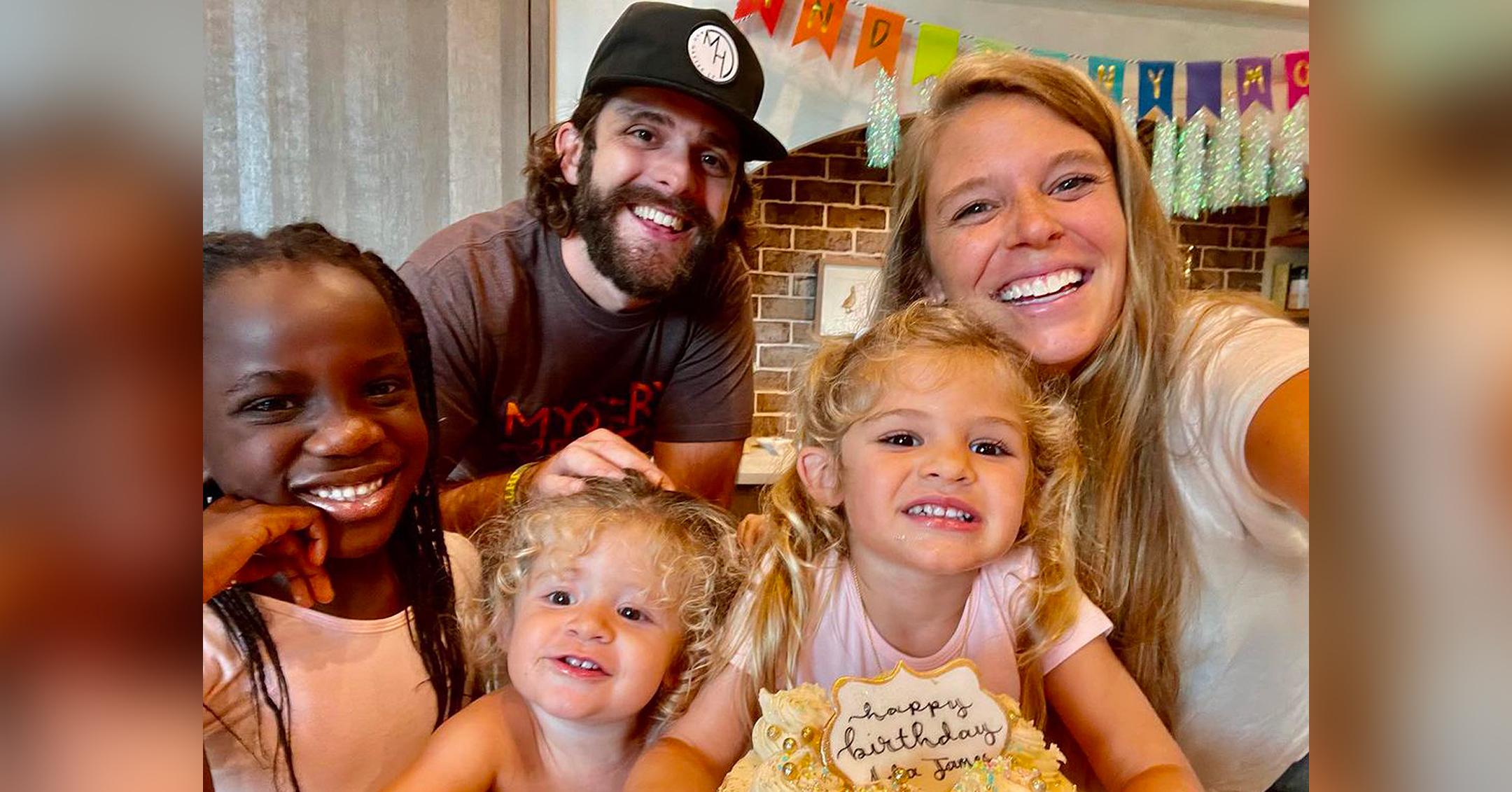 Article continues below advertisement
The singer joked, "After having four, I'm like, 'Well, how bad could it be with six?'"
He'll have some time before he gets his answer, as for the moment, he and Akins are content with their busy brood.
"We're definitely going to take a small break from trying to have babies right now," the proud dad revealed. "I think right now, with four under 6, I think Lauren and I were really honest with each other, and we were just like, 'Let's take a pause for four or five years and kind of get the hang of what this is going to look like.'"
Article continues below advertisement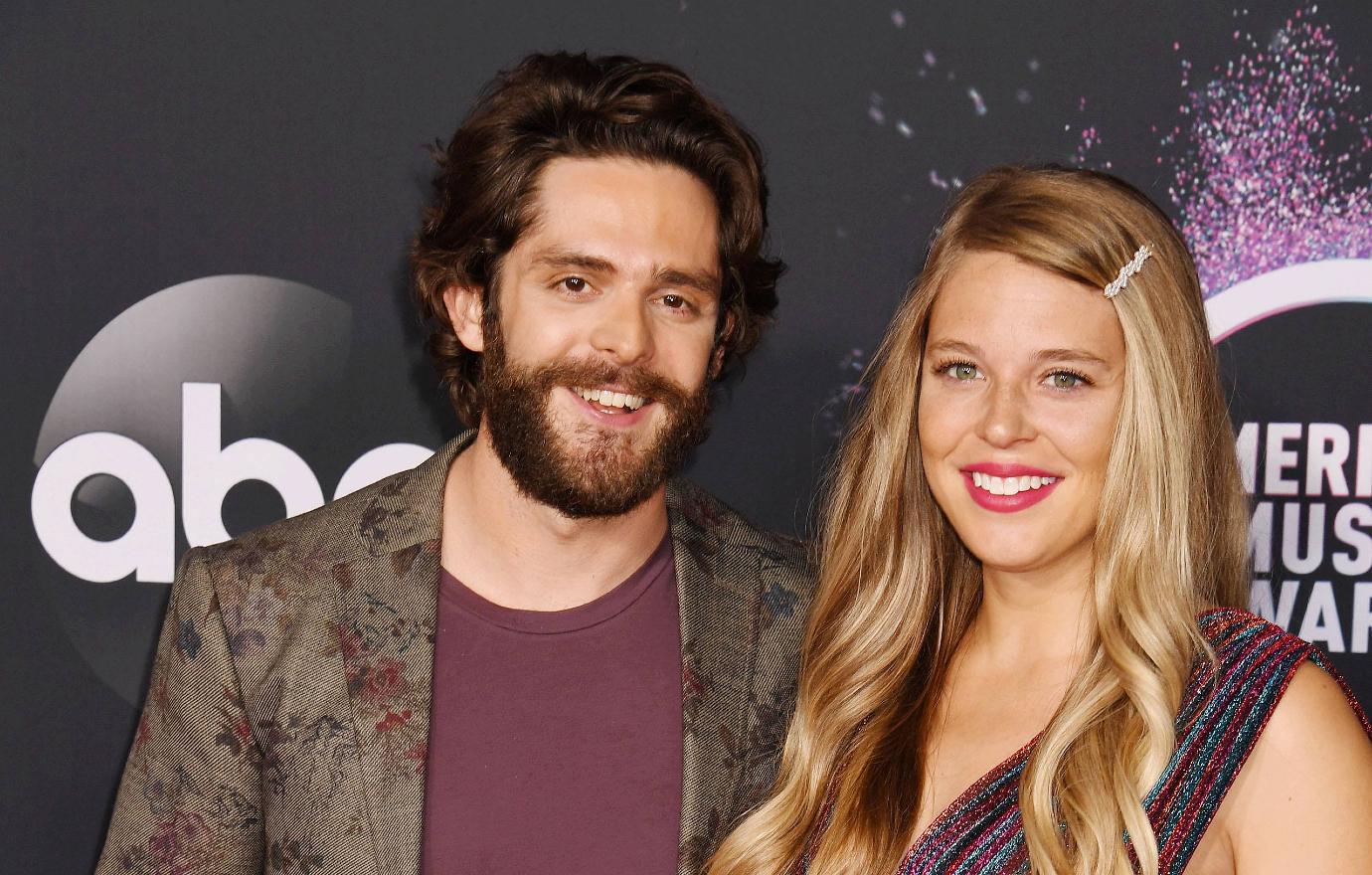 Despite having a newborn, the Grammy nominee insisted that the family dynamic hasn't changed much except for his "lack of sleep," though "Lennon is still a bit jealous" that she's no longer the baby of the house.
On the other hand, his two eldest girls have been eager to take care of their newest sister.
Article continues below advertisement
"It is amazing getting to live in a house with so many children. You know, they say stuff that's just hilarious or they do things to melt your heart," gushed Rhett. "Our older kids are in such a rhythm with school and how life works here at the house. And they all help out and they beg to hold Lillie every day."
"I could literally put Lillie in Willa Gray's arms and be like, 'Are you good for five minutes?' And she'd be like, 'Yeah, I'm good,'" he shared. "She'll feed her a bottle."