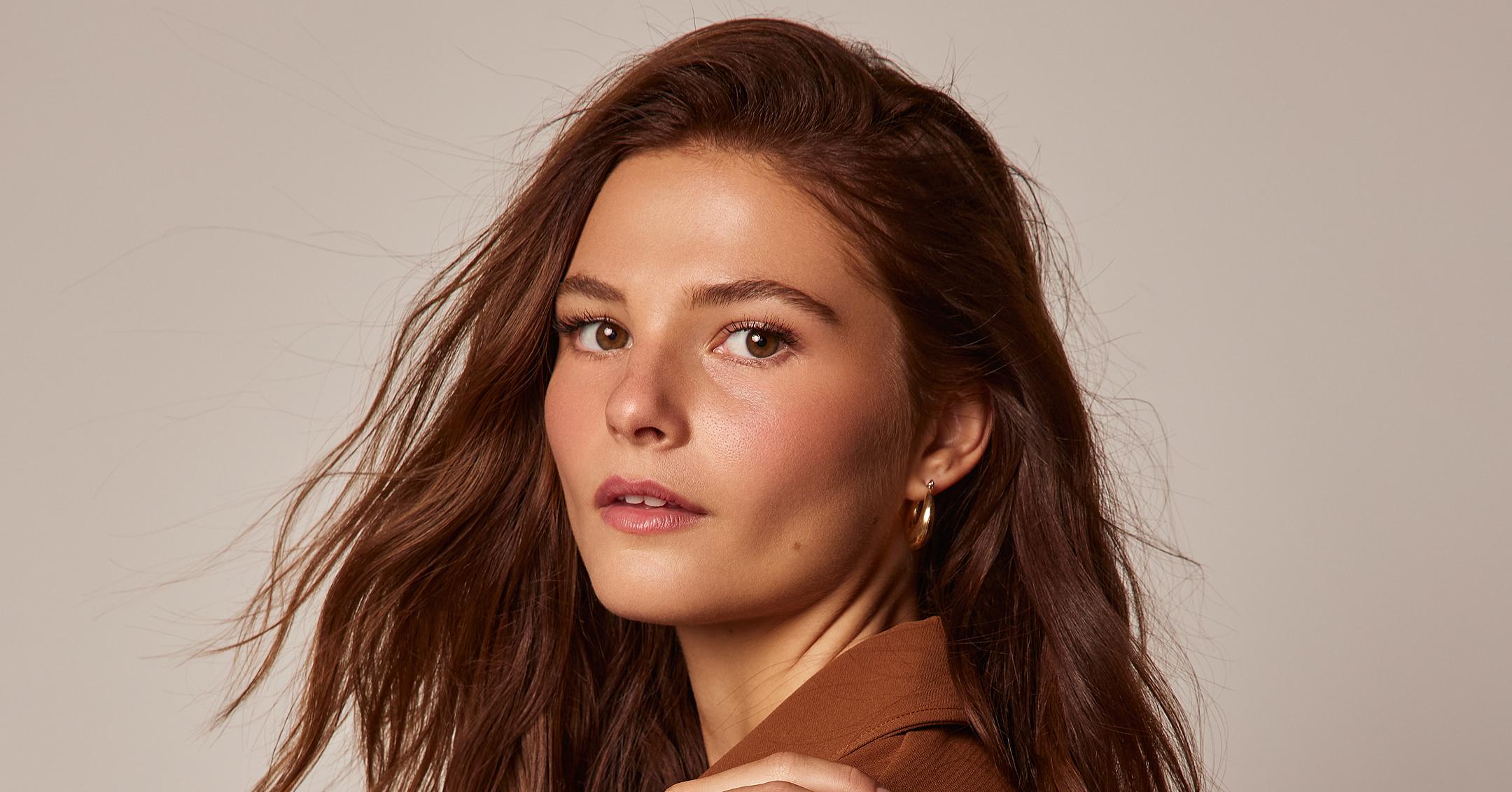 Exclusive: Stefanie Scott Feels 'Lucky' To Be Working On Peacock's New Show 'The Girl In The Woods': 'You Don't Often See Roles Like This For A Girl My Age'
When Stefanie Scott was younger, she had big dreams of becoming an actor, and she has since starred in several movies and TV shows over the years.
Now, the rising star plays one of the lead characters in Peacock's new series The Girl in the Woods, which premieres October 21, and she is still in shock over her recent venture.
Article continues below advertisement
"It's a really cool show to be a part of, and I feel so lucky to play this role," the 24-year-old exclusively tells Morning Honey. "You don't often see roles like this for a girl my age, where you kind of get to be in control of the situation and do all of the stunts. All of the fighting scenes were between me and Sara [played by Kylie Liya Page] basically, so two girls. It was cool."
In the thriller series, Scott plays Carrie, who "has been trained since birth to fight and kill," the actress explains of her character. "She grew up in this cult in the middle of the woods where their reality is a lot different from everyone else's. Where we meet her in the show is when she escapes the colony and what that looks like. Some pretty crazy stuff happens and that makes her try to save the colony and the town from this pretty intense evil [creature]."
Article continues below advertisement
Even though the singer is used to playing intense characters, this time around, she was "so stoked" when she saw she would be able to participate in the stunt training and fighting scenes.
The cherry on top of it all is that Krysten Ritter directed the first four episodes of the series, which really "helped" Scott find her footing — literally and figuratively.
Article continues below advertisement
"That is something she explained from working on Jessica Jones and playing that kind of fighter and superhero, in a sense," Scott says. "That was something that I kind of learned. She explained it with just rooting your feet into the ground and being very, very grounded, because you never know when you're going to have to attack, basically."
Scott loves scary movies and thrillers, and she admits she didn't mind getting physical for the new series.
"We were in the woods with flashlights, running [around], trying not to trip and fall on our face on rocks," she confesses. "I definitely fell a few times, it was muddy out there. It was just so fun being covered in dirt and doing that type of stuff."
Article continues below advertisement
"I hope people have a lot of fun watching it," she says. "It's a great adventure show, and there are some really cool thriller aspects of it as well. Something that is also great about the show is it really touches on LGBTQ+ and environmentalism and how every character kind of has quite a lot of dimension — you don't know if they are a good guy or bad guy or kind of both."
However, Scott is "interested" in switching up her roles in the future. "It's more about the people that I am working with, like the right director," she says of what she gravitates toward. "That is usually what gets me really excited. What I like about horror and thriller stuff right now is it's all fight experimental and people are getting really artistic with it, and I feel like there is a lot more opportunity to try new things. I think that is what is so exciting about it — there is a lot of opportunity to kind of mess around in that genre, but I do love comedy and love stories. I would love to do a crazy musical, dance, cheesy musical, that would be so fun."
Article continues below advertisement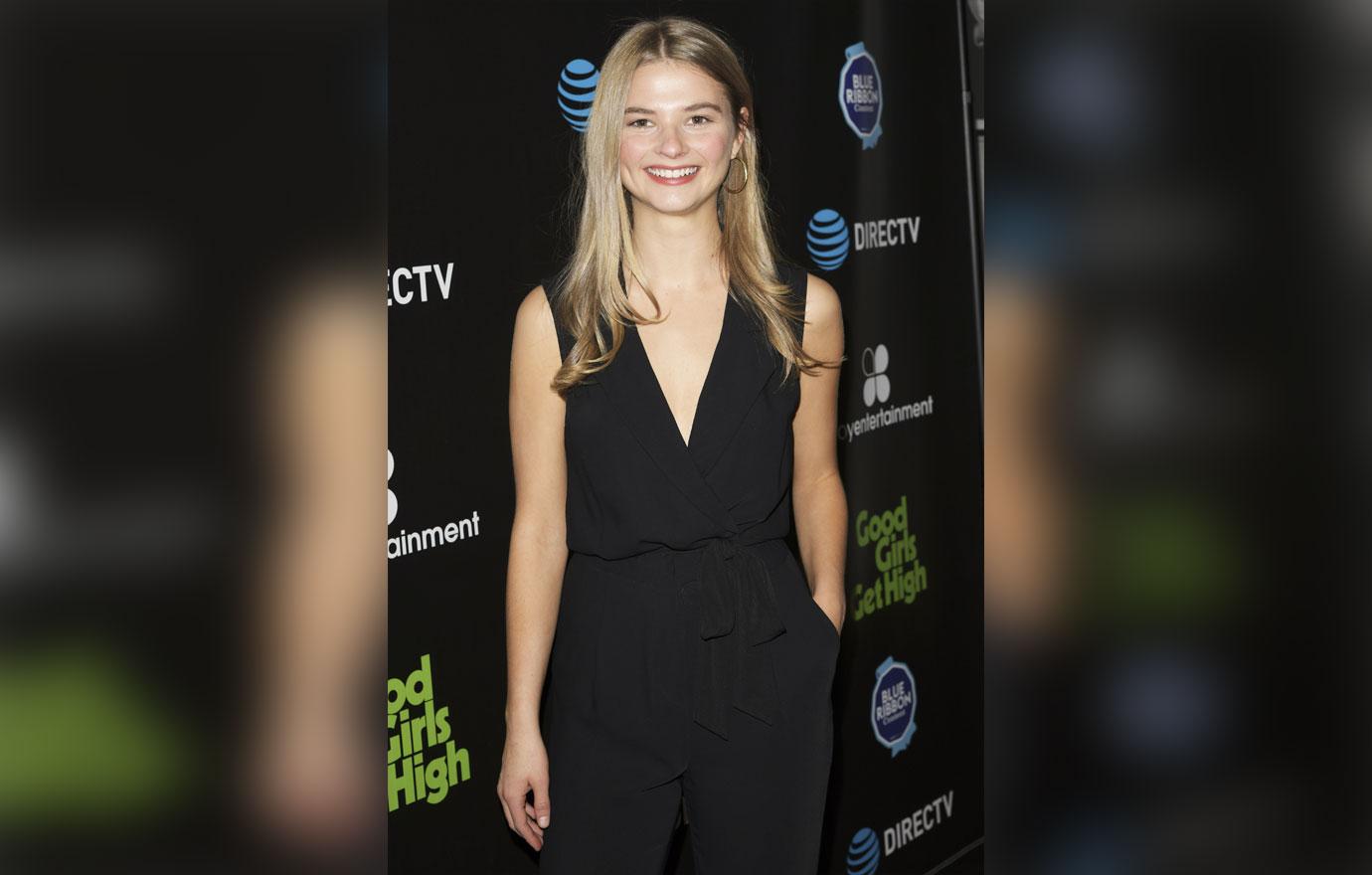 Ultimately, the Illinois native is looking forward to many more opportunities in the biz.
Article continues below advertisement
"I remember being a little kid and always making movies and stuff with my mom's camera, recording it to her laptop and making movies on it," she shares. "I have always wanted to be on Broadway, and every time a show came to our hometown, I would go see it. I was enamored by it. I don't know how I ended up here, but I know there were a lot of steps along the way, and it's a really hard industry to be in because it's really tough, but I feel really lucky to have worked on the stuff that I have. Everything is such a learning experience, and I feel really lucky to be here working on this show – especially right now."
"I think I am very happy with where I am, and I am having a great time," she continues. "I just love working, honestly. It was such a great experience doing this show."