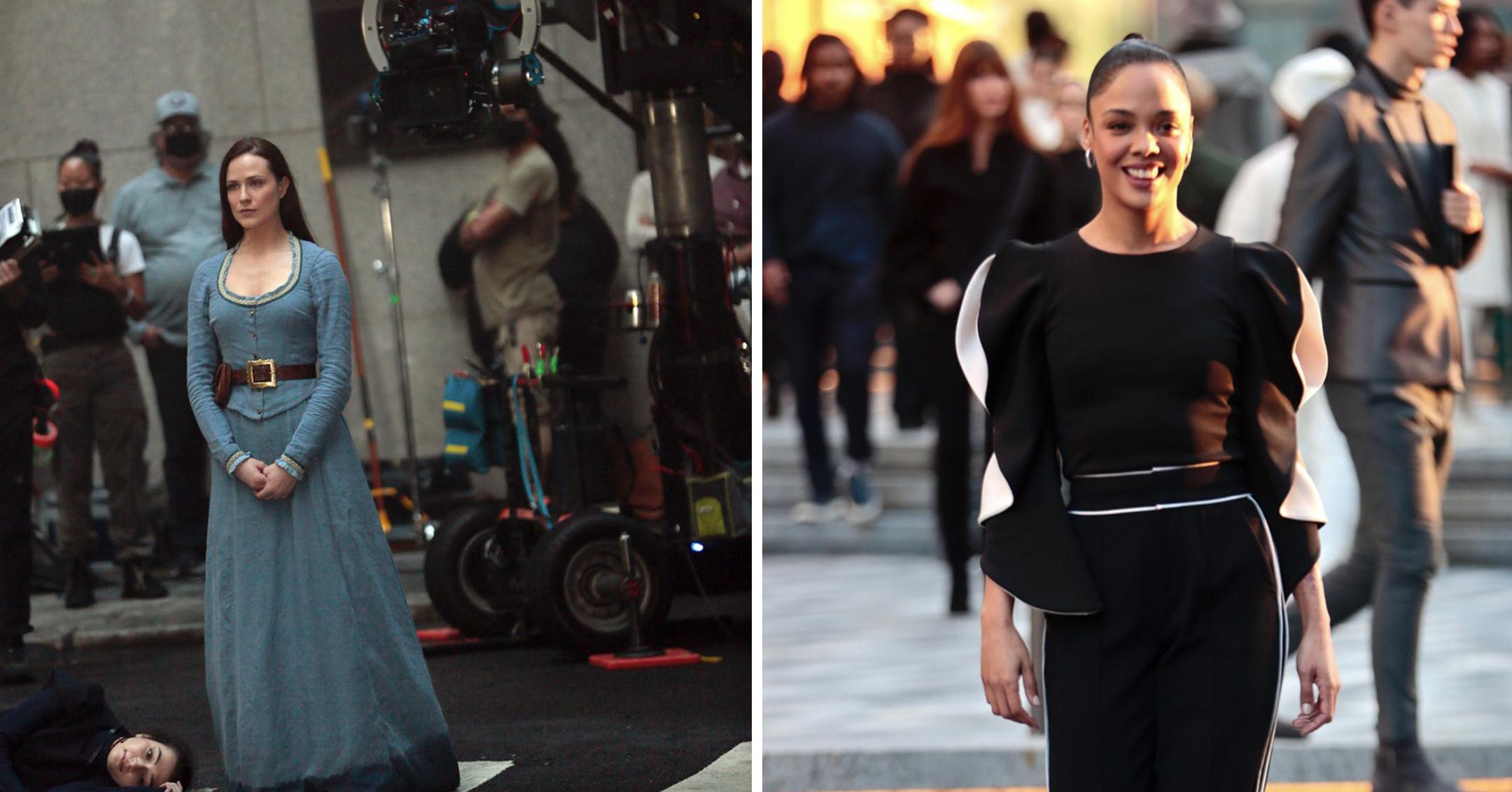 'Westworld' Stars Evan Rachel Wood & Tessa Thompson Are Back In Costume To Film For Season 4: See Photos!
Nearly a year-and-a-half has passed since season 3 of Westworld concluded, but on October 3, fans were unexpectedly treated to a sneak peek of the fourth season, as stars Evan Rachel Wood and Tessa Thompson were seen filming in downtown Manhattan.
Scroll down to see the women on set of the dystopian sci-fi series!
Article continues below advertisement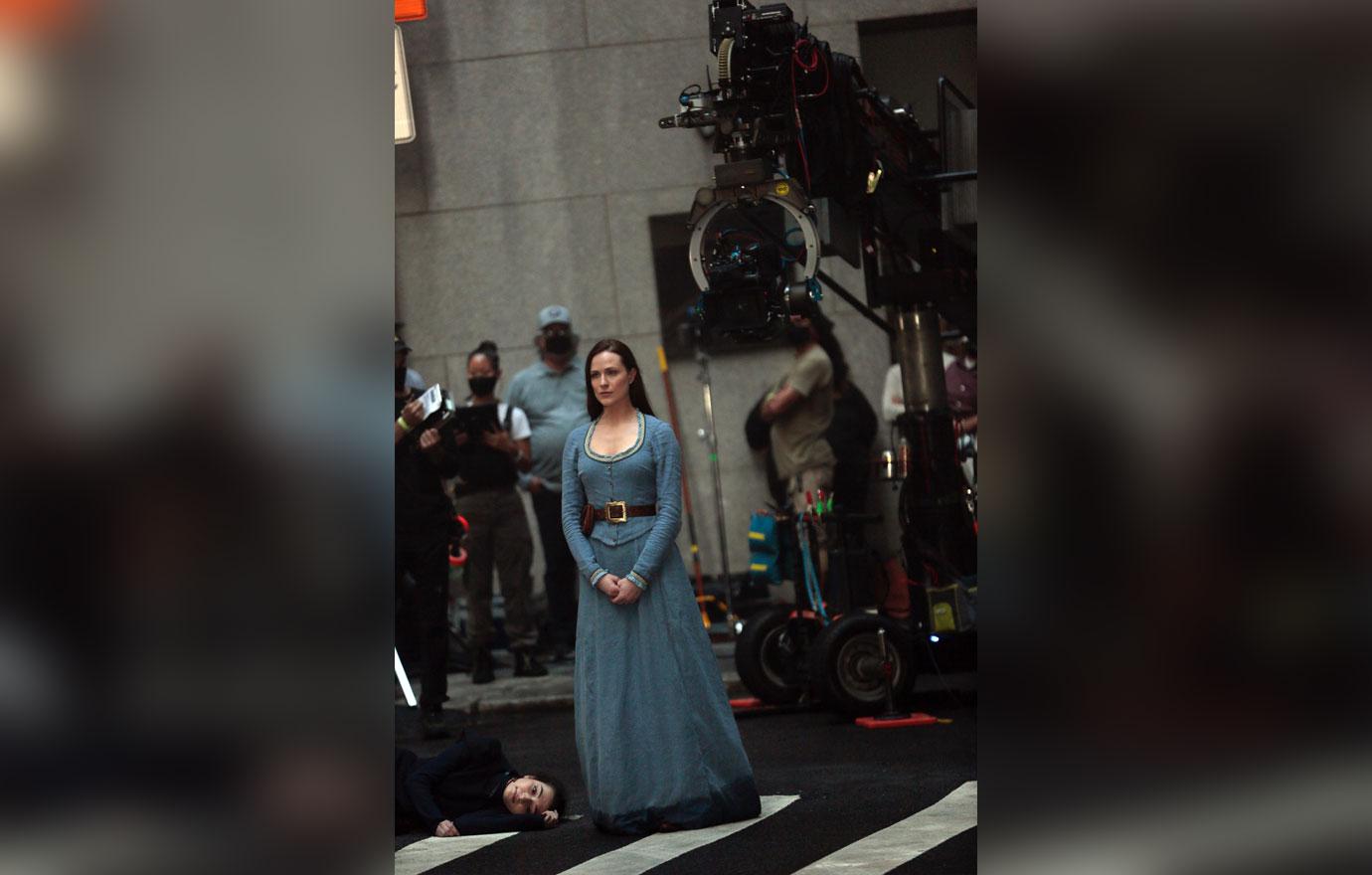 The cameras were rolling as Wood stood in the streets, dressed in her character Dolores Abernathy's recognizable blue belted dress. It looked like it was a gloomy day in NYC, and the hem of the actress' dress was wet.
The new footage is certainly going to prompt fans to share new theories, as her sentient android character seemed to have erased herself from existence in the season 3 finale.
Article continues below advertisement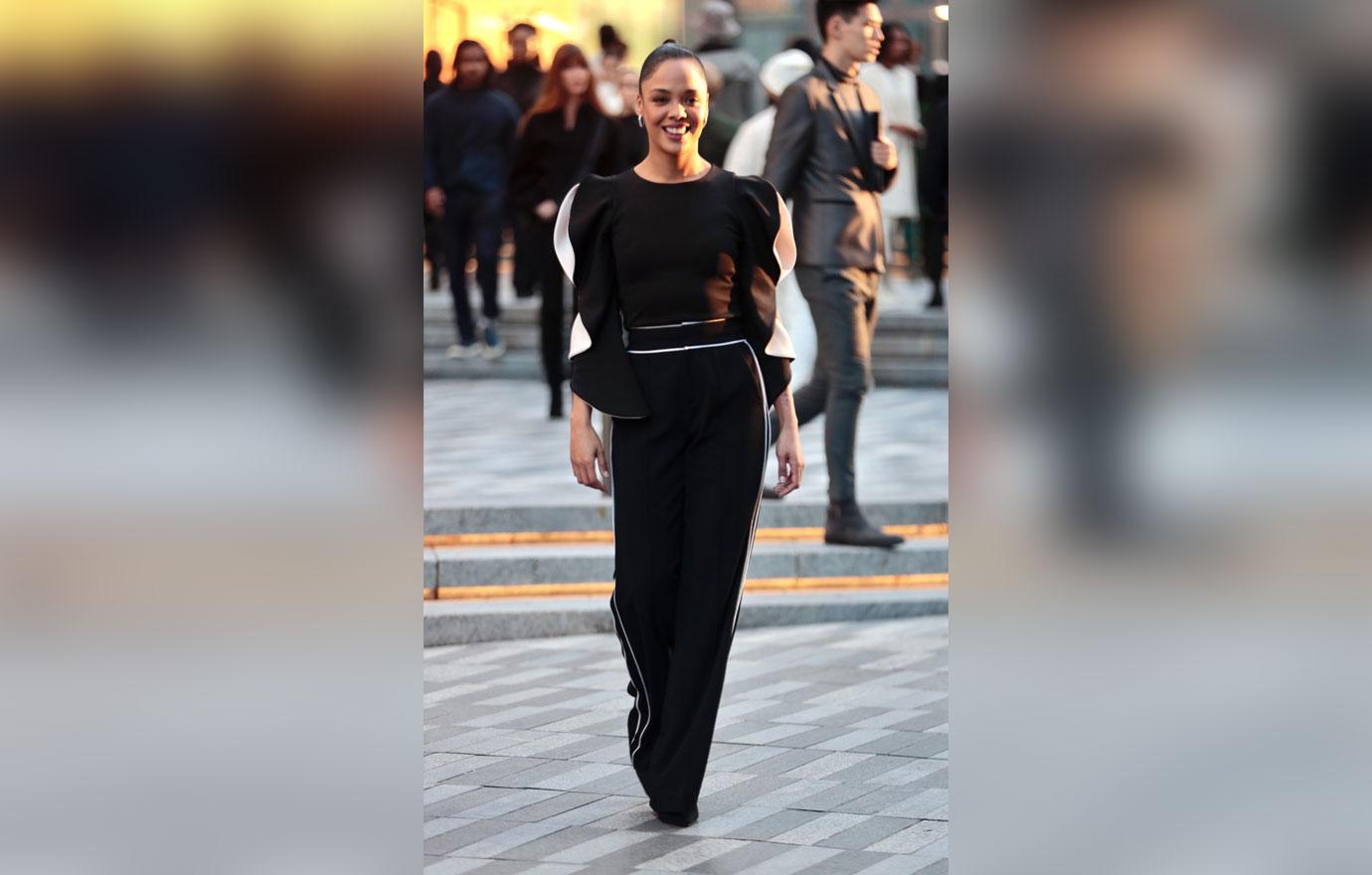 Meanwhile, Thompson was all smiles as she walked around in what looked like a chic black and white jumpsuit.
Both of the ladies appeared to be in good spirits in between shooting, but in August, filming in Santa Clarita, Calif., was suspended for two days due to someone testing positive for COVID-19.
Article continues below advertisement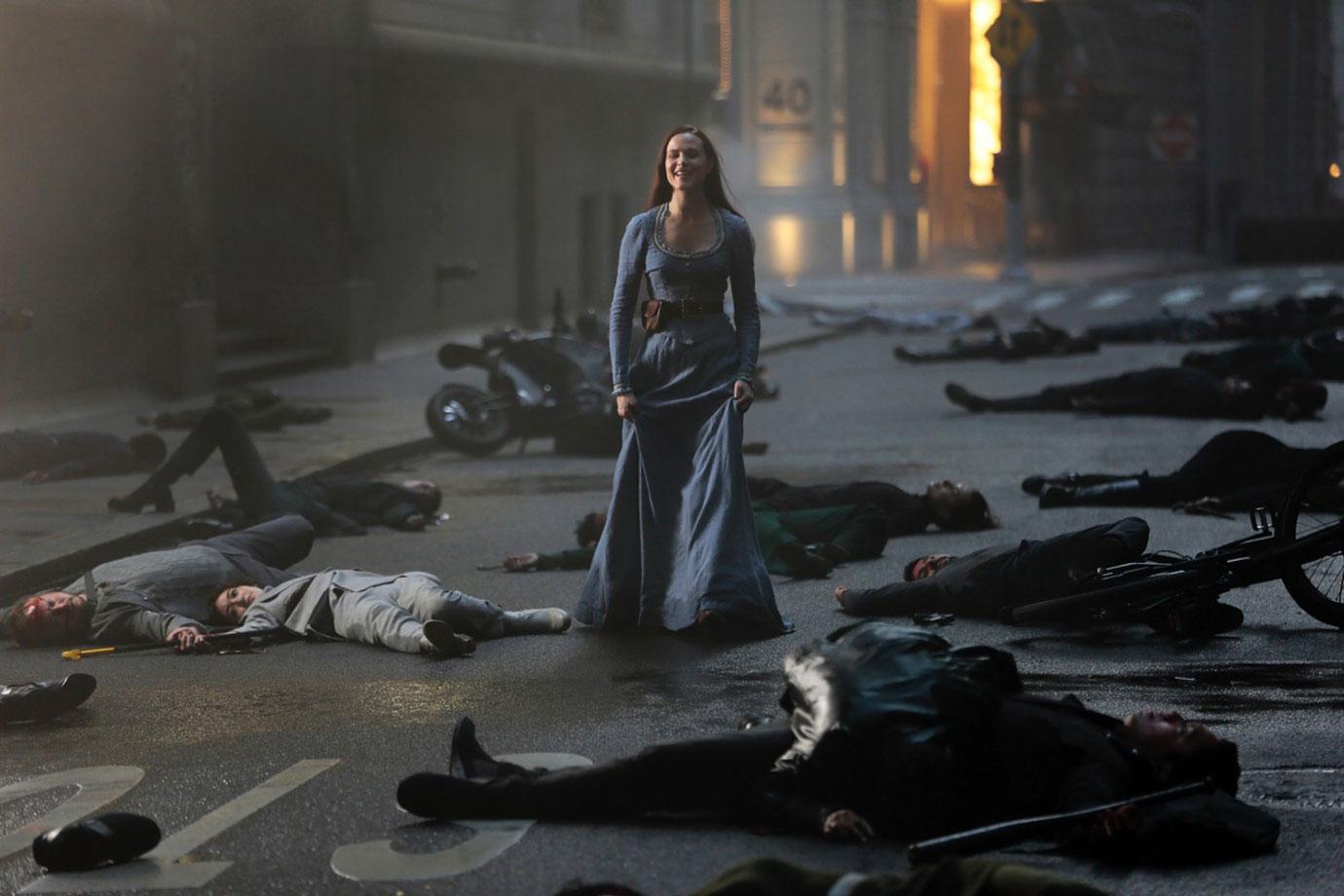 Woods' character made her way through a road that was littered with dead bodies, and it looks like there's a raging fire ablaze in the background.
As usual, producers for the HBO show haven't said much about the new episodes, but co-creator Lisa Joy told Deadline that someone featured in her recently released neo-noir sci-fi Reminiscence will be making an appearance.
"You're going to see some new worlds that I think are really fun and you're going to see someone who I kidnapped from Reminiscence in a funny way," she teased before clarifying that there's no actual "crossover" between the two.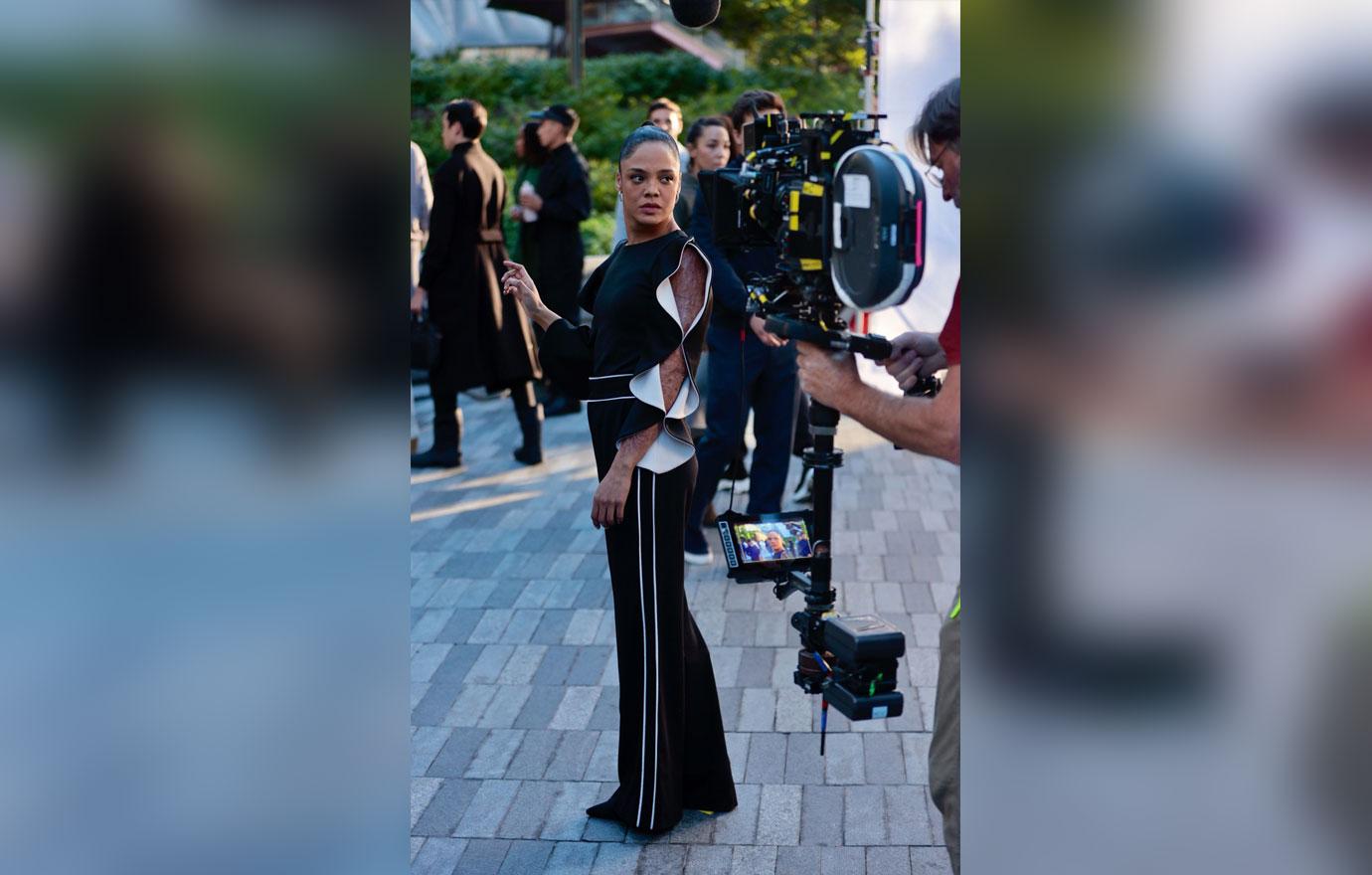 After filming wrapped for the day, the cast and crew celebrated the Avengers: Endgame star's 38th birthday by bringing her a cake on set.
"Grateful for all the love," she said on Instagram after the celebration. "My heart is very full. Thank you so much."