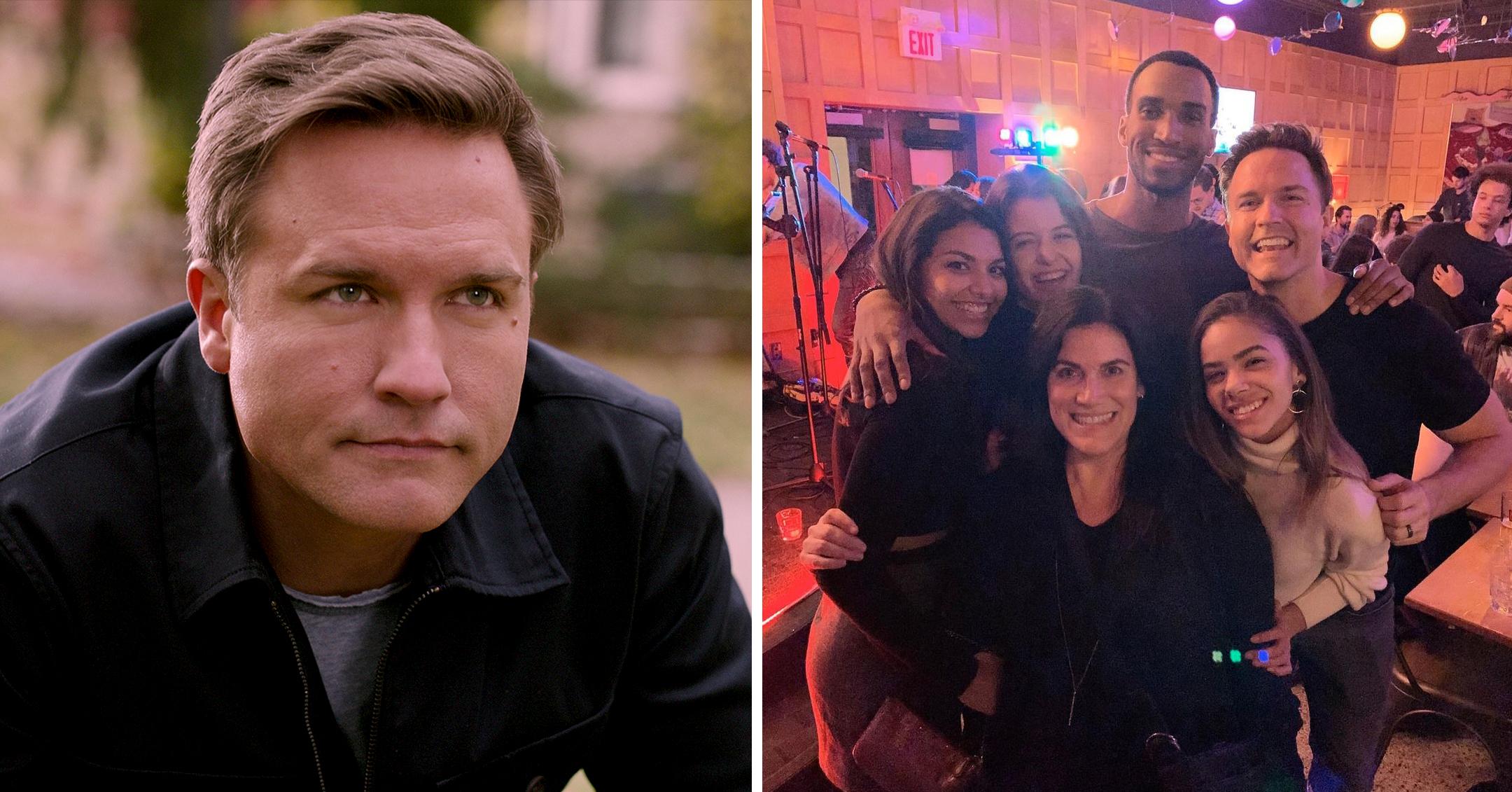 Exclusive: Scott Porter Admits The Cast Of 'Ginny & Georgia' Was 'Nervous' The Netflix Hit Wouldn't Get Renewed For Season 2
Even though Ginny & Georgia was a bonafide hit — the Netflix series was in the number one slot for 27 days, setting a new record — Scott Porter, who plays Mayor Paul Randolph, reveals the cast was anxious that they wouldn't get to film another season.
Article continues below advertisement
"Season 2 was – I don't know, a little bit of maybe the worst kept secret for a little. I think the initial reaction and the just pure enormity of the response to our show over the first seven days, then the first 14 days, and seeing Ginny & Georgia at No. 1 repeatedly, day in and day out, I think we all started to get a little hopeful that the show was going to come back for season 2, but you still never know," the Friday Night Lights star, 41, exclusively tells Morning Honey while discussing the Ginny & Georgia livestream reunion event, which is set to take place on Wednesday, May 26, in support of Huntington's Disease Awareness Month.
"I think we got a little nervous around the 26th, 27th, 28th day, and then a month went by and we weren't sure if we were coming back," he spills. "So much of this business is out of your control, so I think we were texting each other and just congratulating each other on just the performances and just the show being something that we were proud of and kind of saying, even if we don't come back, we are so proud of this first season."
Article continues below advertisement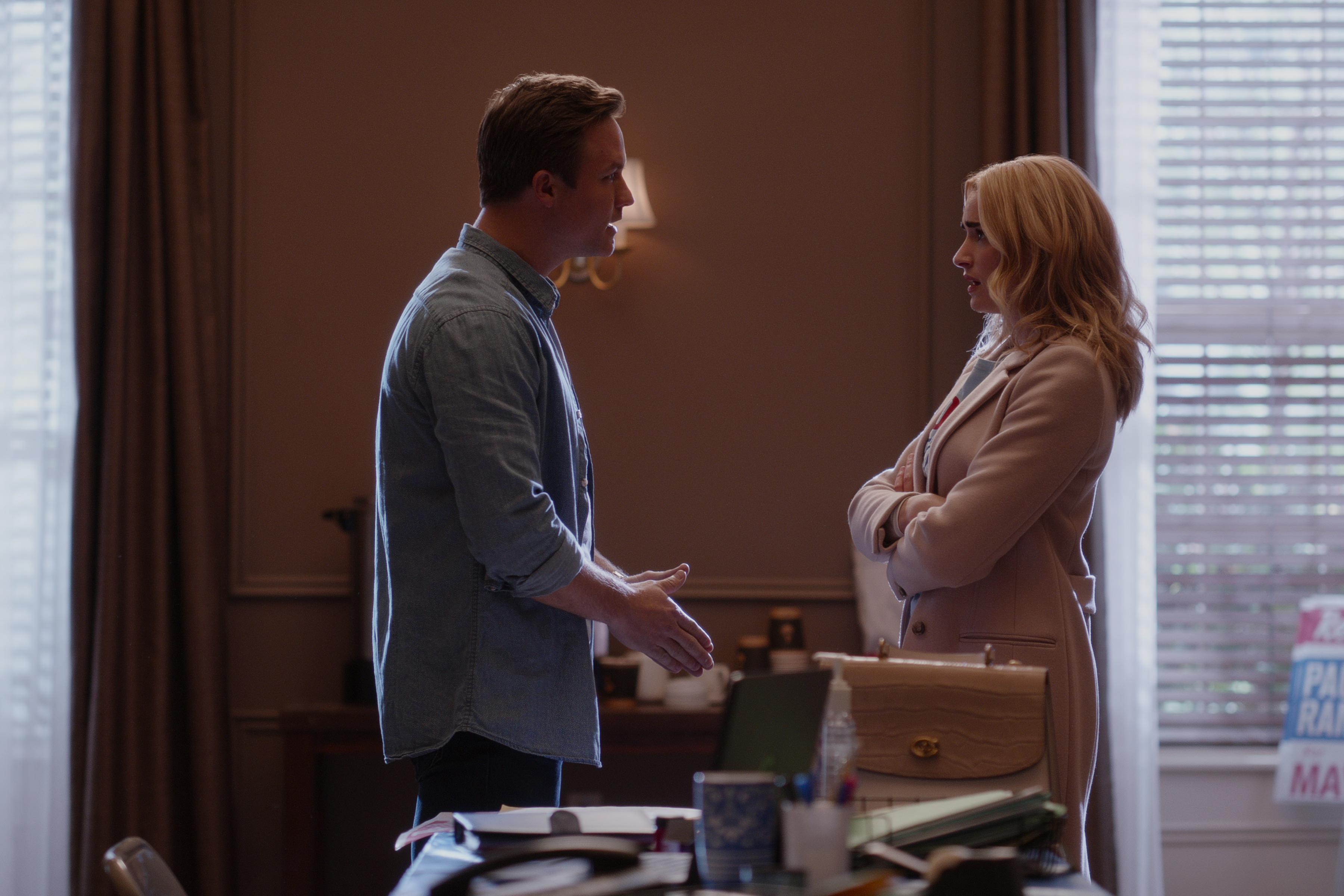 Fortunately, everything worked out, and on April 19, Netflix announced the exciting news that viewers would get to see what happens to all of these characters.
Article continues below advertisement
"When we got word that season 2 [was greenlit], it was just a huge celebration and that has led to us all kind of getting back in contact," the actor says. "Over 2020, we kept in contact — Friday nights some of us stayed together, we played a little game of Mafia over Zoom or we got on the phone and chatted with each other. We stayed very close as a cast, and now I think we can all breathe a little easier knowing we are going to go back to Toronto, we are going to do round two, we are going to see each other again and we're super excited."
During the season 1 finale — spoiler alert! — it was revealed that Paul's fiancée, Georgia Miller (Brianne Howey), has killed at least two people: her first husband and second husband, while Ginny (Antonia Gentry) and her brother, Austin (Diesel La Torraca), drove off to an undisclosed location.
Article continues below advertisement
Porter is looking forward to seeing how Georgia's past will affect his character.
Article continues below advertisement
"I think Paul honestly loves Georgia, and he would go to the ends of the earth to fight for her — there is something he sees in her that is more than just her desire for power or her incredible ability to make things happen," Porter explains. "He sees through the small moments – a woman that is willing to do anything for her family, and he wants to be a part of that. I think personally, he would do anything for her but in the political realm, with the aspirations that he has to maybe even hold higher offices than where he is now, can he do that? Can he take her with him if her past comes to light? I am very interested to see how they balance that."
He continues, "I am also really interested to see about Paul where he has told her, 'You're never going to chase me away, you're going to scare me off, you can tell me anything' — just how far they'll push that envelope. How much can he learn about her before he does start to get a little worried and how does he exactly fit into this crazy dysfunction that is the Georgia and Ginny and Austin triangle? He weathered the Zion storm, and who knows what is coming around the corner with Austin's dad or any of those things but I am just interested to see how Paul reacts to all of it."
Article continues below advertisement
If you are dying for some new Ginny & Georgia content (we sure are!), then you're in luck. Porter organized an exclusive livestream reunion event in order to raise $50,000 for the Huntington's Disease Society of America.
Howey, Gentry, Felix Mallard (Marcus), Sara Waisglass (Max), La Torraca, Jennifer Robertson (Ellen) and Raymond Ablack (Joe), as well as creator Sarah Lampert and showrunner Debra Fisher will discuss the making of the show. Porter will moderate the event, which will be followed by an exclusive fan Q&A.
Article continues below advertisement
"This reunion came to be because May is Huntington's Disease Awareness Month, and I am personally involved with Huntington's Disease, as my wife is gene positive for Huntington's and my mother-in-law is symptomatic with Huntington's Disease right now," the Hart of Dixie alum says. "May is Huntington's Disease Awareness Month, I wanted to put a charitable effort into this month as well as trying to get the word out there in the biggest way possible — and what better way to do that than to reach out to a fanbase that has supported our little show in such a big way since we released in February. This livestream event is really a way for us to not only raise money for an awesome cause but really to say thank you to all of the fans out there."
Article continues below advertisement
"My mission has been to get the word out there, to raise money, to raise awareness, to find a cure, and to support those like my mother-in-law, and it's a real privilege to have the platform that I have, to be able to do all of that with," he adds. "I really just want to say thank you to the fans for being so respectful of this cause and supporting it. Every word that people say about it, every tweet or re-tweet, every dollar that is given, it all matters in such a huge way, and I am so thankful for every single one of them for helping us out."